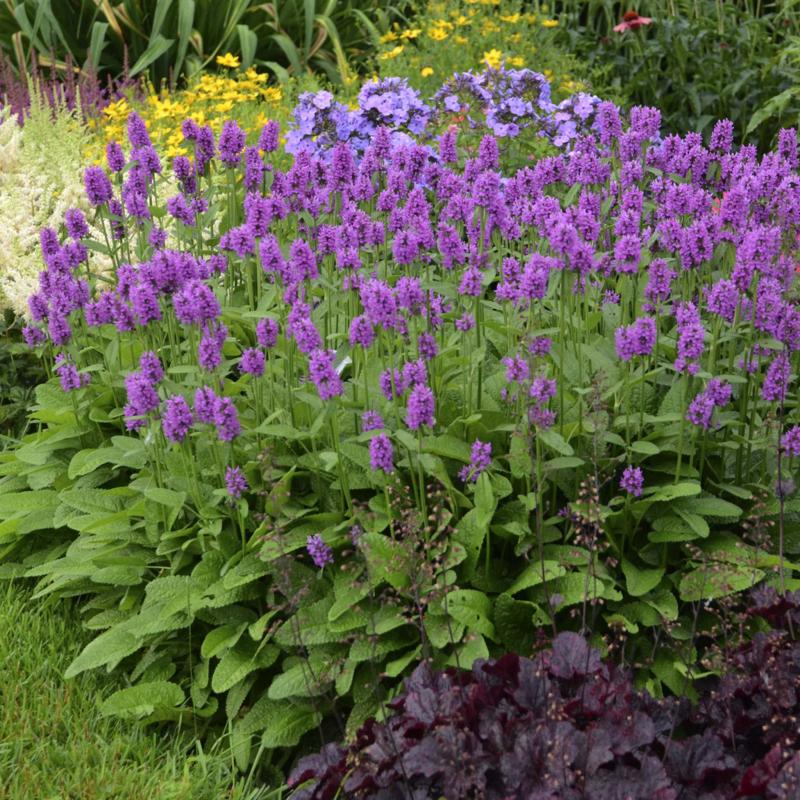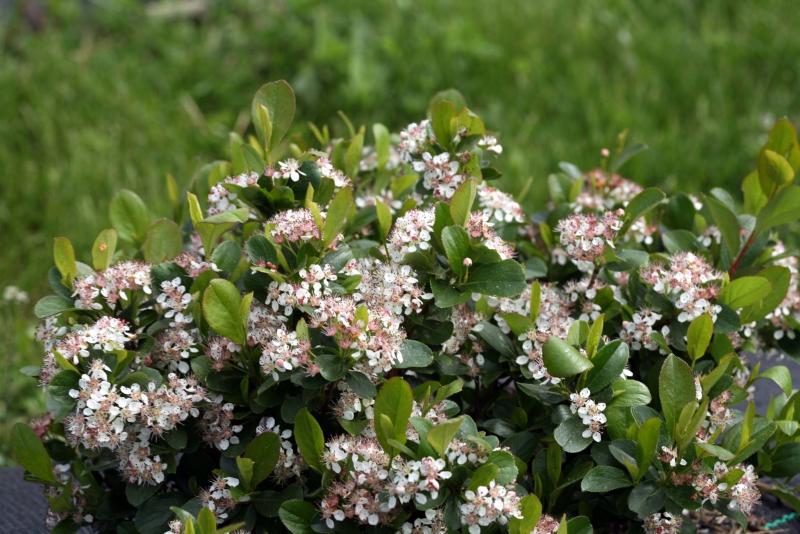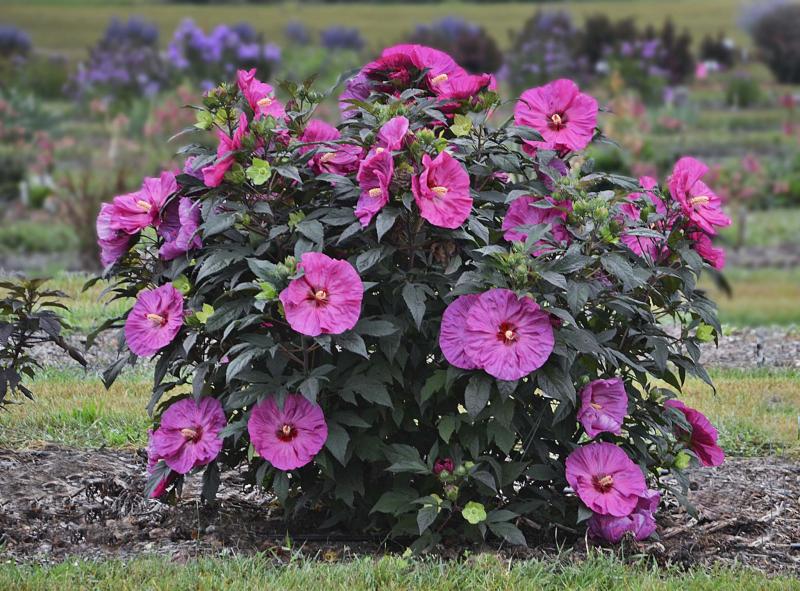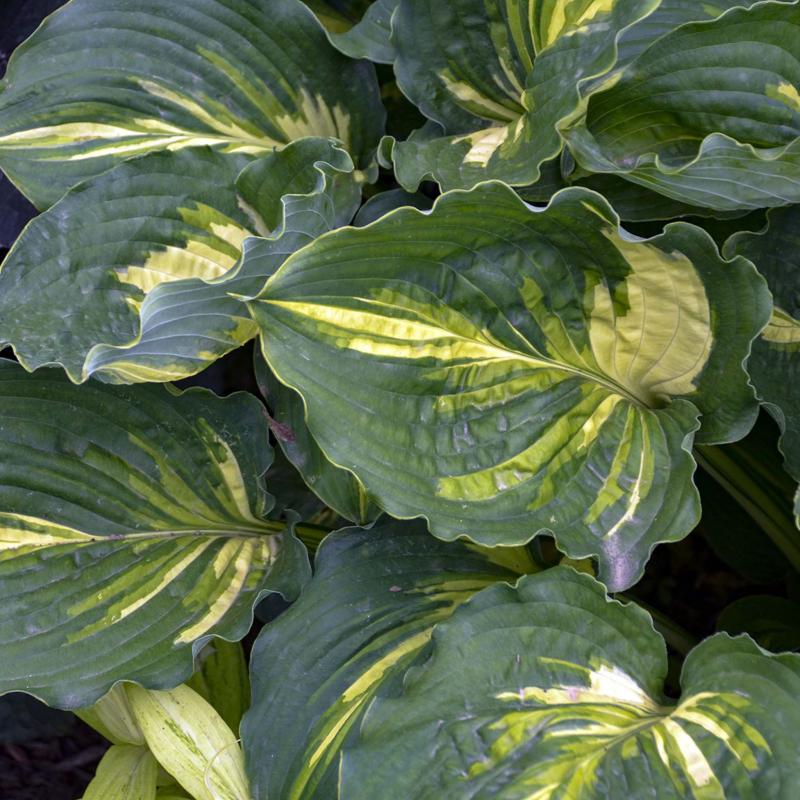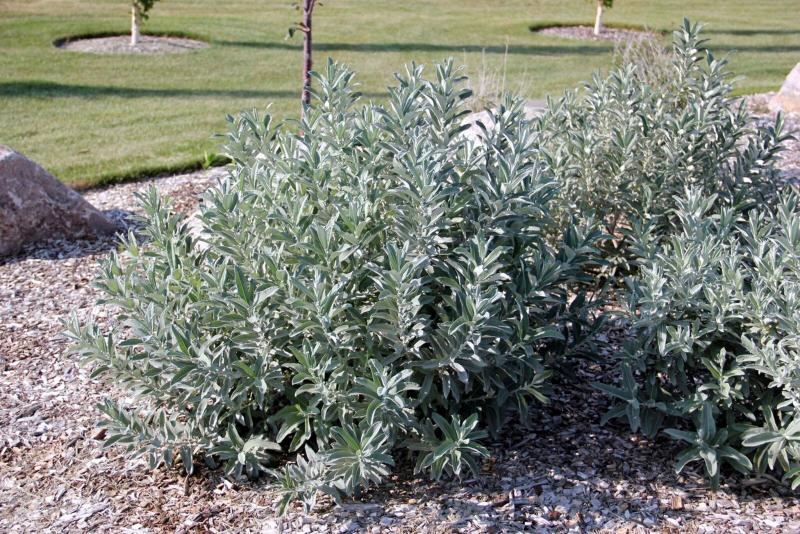 Each November since 1990, the Perennial Plant Association announces its selection for the perennial plant of the year. Typically, the selections are suitable for a wide range of growing climates, including cold ones such as ours.
Some past winners — including 2008 Geranium "Rozanne," with a cold hardiness of zone 4, and 2009 Hakonechloa macra "Aureola" (golden Hakone grass), rated as zone 4 and sometimes zone 5 — can be found growing in local gardens, but often require a microclimate or extra protection. Others, such as Echinacea purpurea "Magnus" (coneflower), the 1998 plant of the year, and Calamagrostis acutiflora "Karl Foerster," the 2001 plant pick, are ­exceedingly popular with local gardeners due to their reliable cold-hardiness.
The 2019 Perennial Plant of the Year is Stachys monieri "Hummelo." Commonly known as betony, it bears little resemblance to its relative, Stachys byzantina (Lamb's-Ears), but is similarly low maintenance and pest- and disease-resistant. Hummelo is a bushy plant that grows up to 60 centimetres tall and wide and produces showy upright spikes of violet flowers above a dark green skirt of puckered ovate-shaped foliage.
Classified as zone 4, Hummelo is suitable for moist, well-drained soils and full-sun to part-light-shade conditions. It is attractive to bees but not deer or rabbits, and can be grown in a patio container. Remove spent flowers to encourage re-bloom.
Proven Winners recently launched its own plant-of-the-year program. Its 2019 Perennial of the Year is "Summerific Berry Awesome" hibiscus (rose mallow). It might seem at first glance that Berry Awesome, with its huge, lavender-pink 17- to 20-cm papery blooms, steals the limelight in comparison to Hummelo. One is a workhorse in the garden and the other the more glamorous belle of the ball. Nevertheless, the Summerific series, classified as zone 4a, is garnering considerable attention by northern gardeners for its ability to overwinter.
No shrinking violet, Summerific Berry Awesome is a shrub-size plant that grows 100 to 120 cm tall with a spread of 137 to 152 cm. The voluminous flowers are prolific and although each is short-lived, the season of bloom is a long one. A site that provides protection from strong winds is recommended. This thirsty plant looks sensational in both garden beds and containers.
Hummelo will require less effort in the garden, but Summerific, like a make-an-entrance dress, has its own appeal, too.
The American Hosta Growers Association (AHGA) has selected "Lakeside Paisley Print" as the 2019 Hosta of the Year. Relatively dainty at 25 cm tall and 50 cm wide, this hosta variety is notable for the distinctive patterning on its large, thick-substanced (read: slug-resistant) heart-shaped leaves.
Sandra Venton, whose St. James garden is home to numerous stunning collectible hosta varieties, says that Lakeside Paisley Print is, hands down, her very favourite. "I love Lakeside Paisley Print for its ruffled leaf," she says, "but especially the colour pattern, which is quite different from the leaf patterns of other hosta varieties."
As its hosta of the year for 2019, Proven Winners has selected "Shadowland Autumn Frost," which is a sprout of "Halcyon," the AHGA 2010 Hosta of the Year. Venton also grows Autumn Frost in her garden for its unique frosty-blue leaves with wide, bright yellow margins that lighten to creamy white as the season progresses.
"I used to go for all of the blue-leaved hosta varieties," Venton says, "but then decided that colour really does matter in the shade bed, and went more for pattern, leaf size and shape."
"Abiqua Drinking Gourd," the AHGA 2014 Hosta of the Year, remains one of my favourite hosta varieties. Its queenly majesty and rugged, cupped leaves afford both a feminine and masculine elegance in the garden.
Proven Winners has also selected a landscape shrub of the year, "Low Scape Mound" aronia, and a flowering shrub of the year, "Sonic Bloom" weigela florida. Interestingly, Proven Winners has a separate category for the hydrangea, which is also a shrub; however, breeding efforts in hydrangea continue to explode, with an endless number of new cultivars earning it a special place among shrubs.
Proven Winners' 2019 Hydrangea of the Year is "Fire Light," a paniculata variety. This one is a favourite of mine. The cone-shaped blooms start out creamy white and transition to a deep rosy red that really stands out when viewed from across the garden.
I'm eager to see whether Proven Winners' 2018 Landscape Shrub of the Year, "Spilled Wine" weigela, will overwinter in my garden. I've mulched it carefully and planted it in a protected location. Even though I had success overwintering "Crimson Kisses" weigela from the Bloomin' Easy Date Night series after last year's particularly harsh winter, weigela can be temperamental in zone 3 gardens.
Philip Ronald at Jeffries Nurseries in Portage la Prairie cautions that weigela typically needs more than one winter before one can make any real assessment. "Weigela can come through one winter perfectly fine," he says, "and then disappear the following year." That said, Spilled Wine has performed well in Jeffries's shrub trials. Ronald attributes its success to its dwarf size (60 cm), which allows for complete coverage by snow in years with normal snowfall.
Canada Blooms has named "Electric Love" weigela from the Bloomin' Easy Date Night series as its 2019 Plant of the Year. With a zone 4 rating, it will need added protection in Prairie gardens.
Proven Winners' 2019 Landscape Shrub of the Year, Low Scape Mound aronia, is more of a cold lover. Also known as a chokeberry, Ronald says that Low Scape Mound aronia has a lot of potential because of its combined attributes: dwarf size (30 to 60 cm), white flowers in spring followed by clusters of edible dark purple fruit, brilliant red foliage in fall, drought tolerance, heat tolerance and zone 3a hardiness.
"The neat thing about aronia as a genus," Ronald says, "is that it provides three-season interest." Ronald grows "Viking" aronia, a full-size shrub, at his U-pick operation, Riverbend Orchards in Portage la Prairie.
It may not have made anyone's list as a plant of the year, but "Iceberg Alley" willow is a sure-fire shrub. A new silver-leaved, dwarf willow introduction from Memorial University in Newfoundland, Iceberg Alley is ultra-hardy, Ronald says. "There is no suckering, no spreading," he says. "It has unique, red-flowered spring catkins and intense silver colour that lasts all season long."
Announcements of plants of the year and new introductions spur us to think ahead to next spring. Consider, too, the environmental benefits of adding plants to your outdoor space. Much emphasis is being placed today on the importance of planting trees to help remove (sequester) excess CO2 from the atmosphere, but growing shrubs and perennials also help the environment. Once established, their roots help preserve the integrity of the soil's ecosystem.
Ronald, who teaches Plants, Ecosystems, and Design, a fourth-year course in the landscape design program at the University of Manitoba's faculty of architecture, says that while shrubs don't provide the same cooling effect that trees provide, they improve soil moisture and provide both shelter and habitat. Flowering shrubs and perennials also support pollinators — all good reasons to grow plants.
colleenizacharias@gmail.com