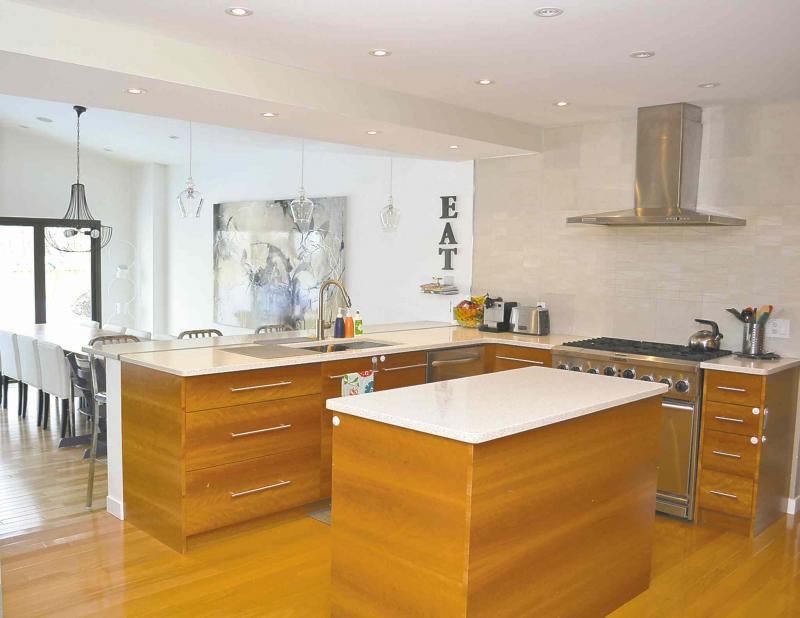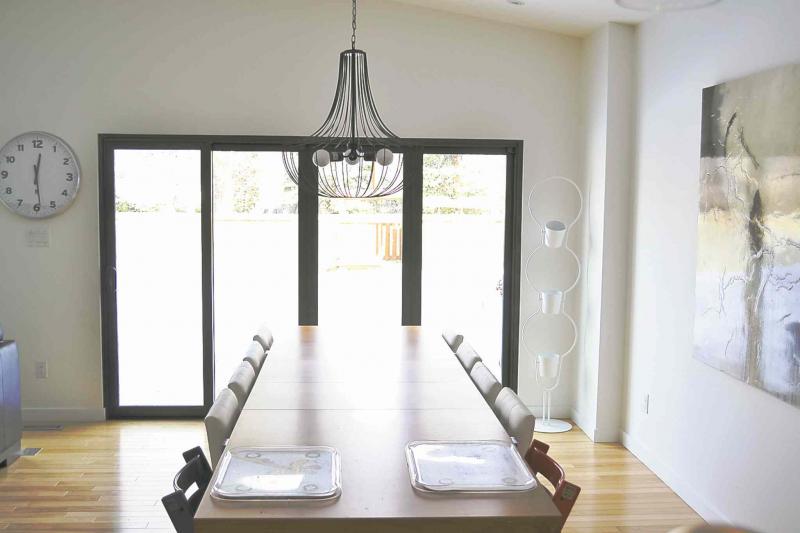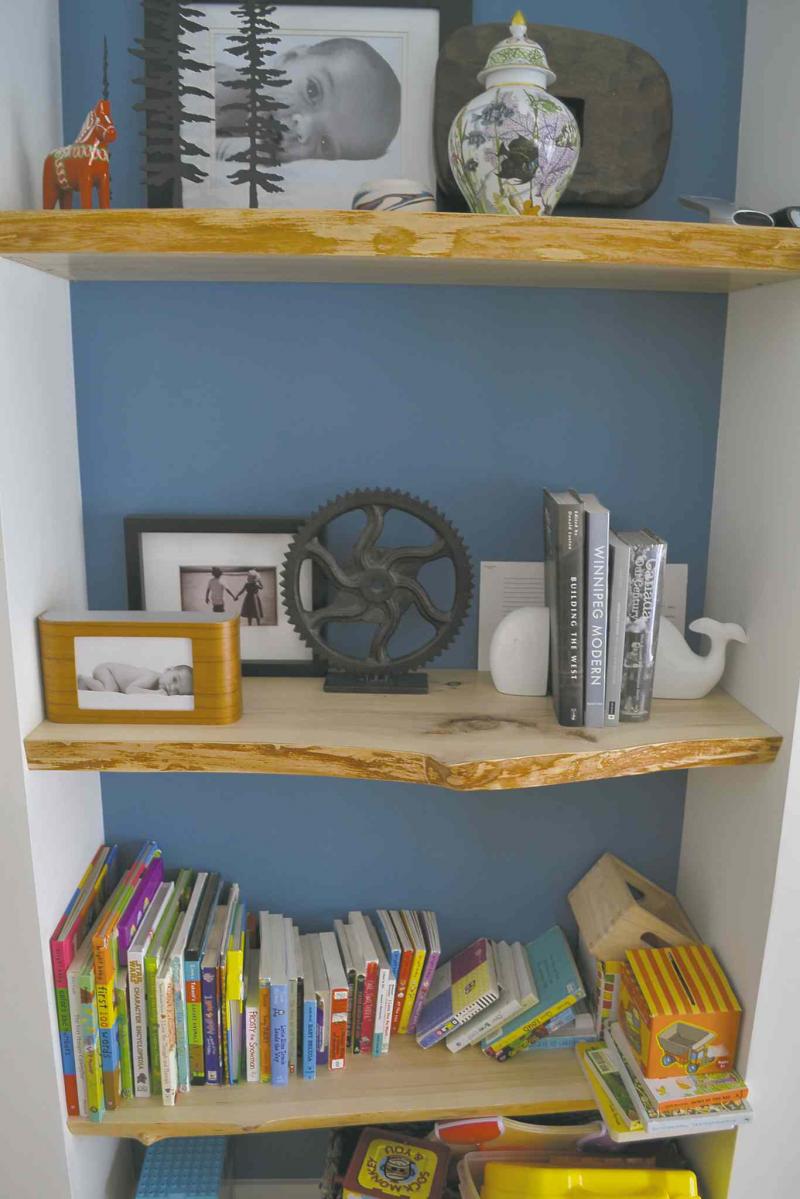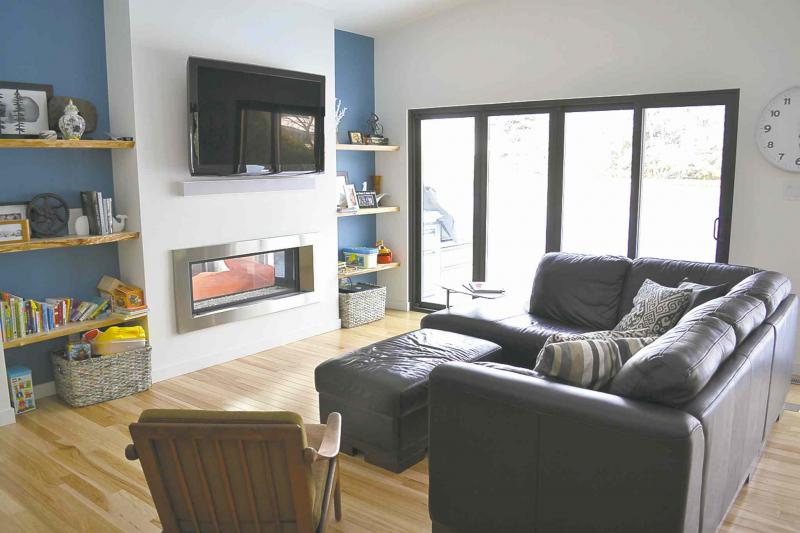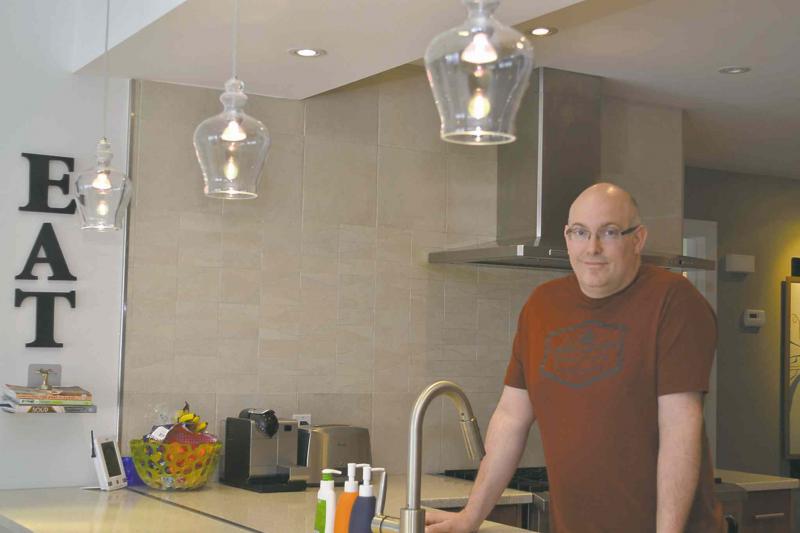 Why do people in Vancouver never renovate? Nobody can afford to buy a house.
You may laugh, but when it costs $1,000 a month to rent a storage locker in which to put all the stuff you would have put in your house if only you could afford one, it doesn't leave much extra cash for a down payment on, well, anything. (Even canines are barking about outlandish rental rates for doghouses.)
Winnipeg, on the other hand, has a strong renovation market, because houses in our sunshine-blessed city are affordable compared with Vancouver.
Take, for example, the story of Grant and Susan, a young couple with two boys who moved from the rain coast city to Winnipeg half a dozen years ago and have since extensively renovated their lovely home.
"Our initial plan was to live in Winnipeg for two years, then decide whether to remain or leave," said Susan. "Six years later, we're still here with no intentions of leaving."
Soon after coming here, the couple purchased a home built in the 1960s in Tuxedo for $230,000.
"Home prices in Winnipeg were unbelievably low in comparison to Vancouver," said Grant, adding even though he and his wife are both working professionals, all they could afford was an 850-square-foot condo in Lotus Land.
The first of two renos the couple undertook in their Tuxedo home involved sprucing up of the upstairs, including removing wallpaper, tearing out '60s-style wood panelling, replacing a hanging ceiling with Gyproc and pot lights, discarding outdated area rugs and taking out a gloomy built-in curio cabinet.
They also redid the basement, removing a gaudy shag rug and pulling off wallpaper with a vine motif that gave the impression tendrils were growing up the walls.
A full bathroom with in-floor heating was added, as well as a couch with a pullout bed so visitors could have their own private living area.
A 200-amp service was placed in a 500-sq.-ft. utility room that contains a new furnace, air conditioner, washer and dryer.
Upstairs, all the floors were covered with T&G Brazilian hickory, a handsome hardwood with a decorative figure similar to ash, including cream white, light brown and red tones.
The horseshoe-shaped kitchen was reorganized and enlarged to make room for more cabinets and a centrally-placed island. The custom-built cabinets and island were constructed of book-matched burl cherry that wows the eye and complements the striking hickory floor.
The countertops are white Cambria Caesarstone quartz with flecks of earth tones to pick up the hues in the hickory floors and cherry cabinets; all the appliances were replaced with top-of-the-line products.
At the same time, a back bedroom was turned into a sitting room, and a bathroom with pink fixtures and dark panelling was gutted and changed into a powder room.
An existing powder room was turned into a Jack and Jill bathroom by knocking out a closet that separated a nursery from a bedroom. The bathroom, including two sinks and a large soaker tub, is used by Grant and Susan's children, Adam, six, and Nathan, two.
The couple's one disappointment with the first reno was the contractor's failure to communicate with them as the work progressed; the estimated time of 16 weeks to complete the project stretched to about a year before everything was done, Grant said.
"The workmanship was fine, but when you're living in a basement with only a microwave, a Crock-Pot and a small fridge on which to cook your meals and store your food, then a year can seem like an eternity," he said.
Though the first contractor had come highly recommended and Grant and Susan had done due diligence by obtaining three cost quotes, they decided to hire a new builder when it was time to undertake the second part of their reno.
As it turned out, Grant played hockey with Winnipeg contractor Larry Rempel.
"I was complaining in the dressing room about how I was dissatisfied with my first contractor when one of the guys said I should talk to Larry," recalled Grant. "I subsequently asked him to submit a bid on the second part of my renovation. When all three quotes came in at about the same price, I decided to hire Larry because I knew he was a reliable guy."
Grant and Susan weren't disappointed by the choice.
Rempel completed the 1,100-sq.-ft. addition to the back of their house within the quoted time frame, kept them apprised as the reno advanced and finished the job within budget.
Ivan Plett, Rempel Builder's project manager, said the renovation also included a new driveway, a re-shingled roof and an attached cedar deck in the backyard
"It was a big job," he said. "We started by knocking out the house's back wall, replacing it with an engineered beam to carry the load of the original wall plus the weight of new trusses required for the roof," said Plett.
Designer Donna Balcaen of D.Zines, who created the floor plan for the reno, said the new back wall has four sets of patio doors that allow daylight to brightly illuminate a four-season sunroom, a family room, a dining room and a master bedroom.
All the patio doors open onto the deck that runs the entire length of the back of the house and wraps around one corner, she said, adding she consulted with Susan on paint colours, furniture and other aspects of the design.
"Susan has a diploma in interior decorating, so it didn't require much input on my part. She had a good concept of what she wanted before the reno started," said Balcaen.
The deck is equipped with an outdoor kitchen that includes a built-in barbeque, stone countertops and storage cabinets; the barbeque is attached to the main gas line, so the tedious job of changing cylinders is eliminated. (Keep in mind propane and natural gas require different size orifices; make sure you have the correct orifice for the gas you plan to burn.)
Susan said she and Grant elected to add an all-season sunroom on the advice of the contractor, who pointed out the cost difference between the proposed three-season room and a four-season room was only a few thousand dollars.
"It's a decision we don't regret, because that room has become a peaceful haven in which to read or just enjoy the beauty of nature," said Susan, adding a double-sided gas fireplace provides extra heat in the sunroom and also in the living room on the opposite side of a dividing wall.
On the living room side, the wall has bookcases either side of the fireplace with wood shelves made from elm trees harvested from the legislative grounds.
Said Susan, "The trees were removed because they were victims of Dutch elm disease. The thick planks that comprise our shelves have a living edge reminiscent of the majestic trees in life."
The feature walls behind the shelves are painted a deep sky-blue that complements the primary colour throughout the new reno, decorator's white by Benjamin Moore.
The living room is furnished with a black leather L-shaped sofa that matches the black frame of a large-screen TV hanging above the fireplace.
Pot lights festoon the ceilings in most rooms, as do speakers that provide sound to all parts of the house.
The dining room is not separated by a wall from the living area, so guests and family members can converse in the large, open area.
The eating area is dominated by a dining table from Design Manitoba with multiple sections that can be removed or added depending on how many are expected for dinner.
"It's handy, because we do quite a lot of entertaining," said Susan, adding a postmodern painting, also from Design Manitoba, that hangs in the dining room lends a splash of colour to the room and is a favourite of the children, who find animal and other shapes in the complex design.
Four chrome bar chairs are lined up against an addition to the kitchen counter top that extends into the dining room.
"We had quite a time matching the quartz counter in the first renovation to that of the extended portion in the new dining area," said Grant. "We were fortunate to find something very similar, covering the seam with a stainless steel strip that makes a smooth transition from the old counter to the new one."
The master bedroom includes a large walk-in closet and an ensuite with a glass door and tile shower and a large vanity with a quartz countertop.
Including the basement renovation, the overall house now has about 2,800 square feet of living space, including an exercise room, four bathrooms and numerous bedrooms.
Said Grant, "Our back deck is bigger than our condo in Vancouver."