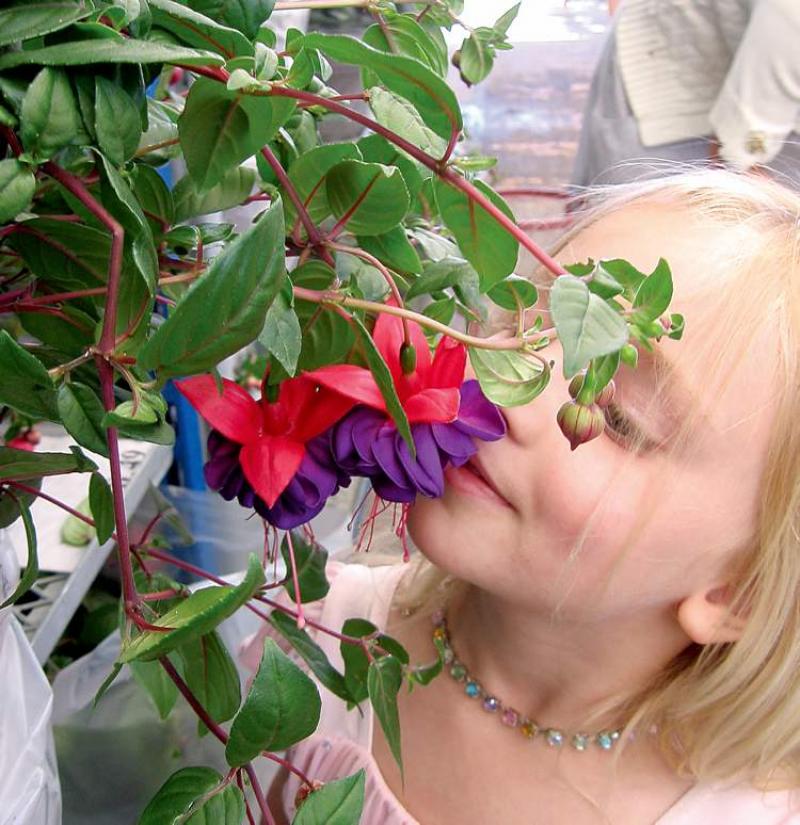 Checklist: trowel, potting soil, watering can, plants, containers. If your list includes elbow-length gloves, goggles and an N95 filter mask, you may be part of the growing legion of gardeners who are allergy-sufferers.
Seasonal tree pollens, grasses, weeds, scented flowers, moulds, even temperature changes, can result in irritated red eyes, itchy runny nose, congestion, fatigue -- to name just a few of the misery-inducing symptoms. It's almost enough to cause a gardener with environmental sensitivities to throw in the trowel and take up bowling instead but wait -- there are some practical solutions that can help in ensuring continued enjoyment of gardening in the great outdoors.
According to the Manitoba Lung Association, approximately 100,000 Manitobans have been diagnosed with asthma. Executive director Margaret Bernhardt-Lowdon, in a recent interview, said 60,000 of these Manitobans do not have their asthma under control. "This means that they are suffering needlessly and their quality of life could be much improved. We receive thousands of calls from people each year asking for advice on how to manage their breathing problems." The Manitoba Lung Association provides awareness campaigns, educational programs and guidelines for health professionals and research.
"This year we experienced an early melt and an early longer spring. This means that Manitobans will experience an extended exposure to grass, pollen from trees, and mould spores", said Bernhardt-Lowden. "Know your neighbourhood. Keep in mind that there may be plants, trees and other sources of allergens that you may be allergic to. There are moulds in the soil, pollens that are carried from trees and flowers situated miles away, even dust or smoke in the air that can trigger your symptoms."
What's an allergic gardener to do? A good step is to check the daily pollen count on the weather channel or visit the weather network website (http://www.theweathernetwork.com/pollenfx/poywg). Pollen counts are highest between 5 a.m. and 10 a.m. so avoiding the outdoors during those hours may help to reduce symptoms.
Male trees that don't produce blossoms, fruit or seeds can be the main culprits for exacerbating allergy symptoms since they produce more allergen-inducing pollen than female trees. In Manitoba, allergy sufferers should avoid, if possible, ash, willow, cedar, elm, poplar, juniper, red maple and oak trees.
Thomas Leo Ogren is the author of Allergy-Free Gardening -- The Revolutionary Guide to Healthy Landscaping (2000). Ogren, a California-based horticulturalist, recently completed a coast-to-coast tour of Canada sponsored by the makers of a well-known allergy medicine to audit the planted urban forests of our 10 largest cities including a focus on tree types prevalent in our parks, schoolyards and neighbourhoods.
Ogren, an expert on what is called botanical sexism, said in a recent email exchange, that, in his opinion, "Winnipeg has way too many male ash trees and too many elm trees. I expected much more overall diversity in Winnipeg than, for example, in Edmonton or Saskatoon. Too many streets are lined with exactly the same species, creating what we call pollen corridors. Almost all of the poplar and cottonwood trees, common in parks and at schools, are male trees. All of the planted willows are Golden Willow, a male clone. Most of the junipers seen are male plants. Female trees and female shrubs do not produce any pollen ever, plus they act as an air cleaner, cleaning pollen of their own species from the air." Female trees, though, are not as popular with growers since they also produce seed pods, fruit or nuts, which eventually drop, adding to the overall maintenance of the home landscape. Talk to the experts at your local garden centre for information on their selection of female varieties of trees.
What about the allergy-causing effects of plants other than trees? "Most garden vegetables do not cause any allergies, nor do most fruit trees or annual and perennial flowers (Goldenrod would be an exception)." Ogren recommends flowering plants such as mums, peonies, asters, and dahlia that are formal doubles. "They have a huge number of petals and no male parts and as such, are pollen-free."
Bernhardt-Lowden's suggestions include cherry, crabapple and dogwood. Showy, flowering plants with large blooms such as begonia, clematis, crocus, daffodil, daisy, geranium, gladiolus, impatiens, iris, lily, pansy, petunia, rose and tulip attract pollinators such as bees and butterflies and therefore have larger pollen grains that are less likely to escape into the air and aggravate allergies. Impatiens, for example, is an ideal plant for allergy-sufferers: its few pollen-producing parts are hidden deep inside the flower. Lilacs are relatively low-allergen plants but their strong fragrance can be irritating to some. Avoid planting highly scented plants near windows or doors.
An allergy-free garden may be a difficult goal to attain, however, making the effort to determine the allergy potential of any plant before planting it in your garden is worthwhile. Ogren has developed the Ogren Plant Allergy Scale (OPALSTM), a classification system that lists the allergy potential of plants. Phlox, for example, is rated as four on the allergy scale (one is best while 10 is worst). A complete version will be available in his upcoming book, The Allergy-Fighting Garden. Ogren advises gardeners, "There are things we can do to limit our exposure to allergenic pollen, providing we stop planting the source in our own yards."
Gardeners are no strangers to the importance of providing adequate irrigation to plants but a little nasal irrigation may work wonders too. According to the Canadian Medical Association, close to 25 per cent of Canadians suffer from seasonal rhinitis. Talk to your doctor who may recommend a saline spray or rinse for your stuffy nasal passages.
Bernhardt-Lowden, an avid gardener who loves growing sun-loving, drought tolerant perennials, has learned to work around her allergy to soil and peat moss. "Gardening is a great stress reliever and part of a healthy active lifestyle. Creating an action plan and following it is an important step in managing allergies effectively." Readers are invited to visit www.mb.lung.ca for more information or contact Bernhardt-Lowden directly at 204-774-5501.
Colleen Zacharias is a master gardener and certified prairie horticulturalist.
Colleen.Zacharias@gardensmanitoba.com
Spring plant sale
Plan to drop by the Beausejour Daylily Gardens today for the annual spring plant sale. Hardy field-grown daylilies, delphiniums, hostas, iris and more. 9 a.m. to 1 p.m., First Street N. in Beausejour. All proceeds for improvements to the Gardens for the 2012 Beausejour Centennial. Visit www.beausejourdaylilygardens.com or contact 204-268-3950 for full details on day-trips and tours.
-- -- --
The East Kildonan Garden Club will hold its springplant sale and auction on Wednesday, May 30 at 7 p.m., Valley Gardens Community Club, 218 Antrim Road. Choose from perennials, annuals, herbs, vegetables and member-grown plant divisions.