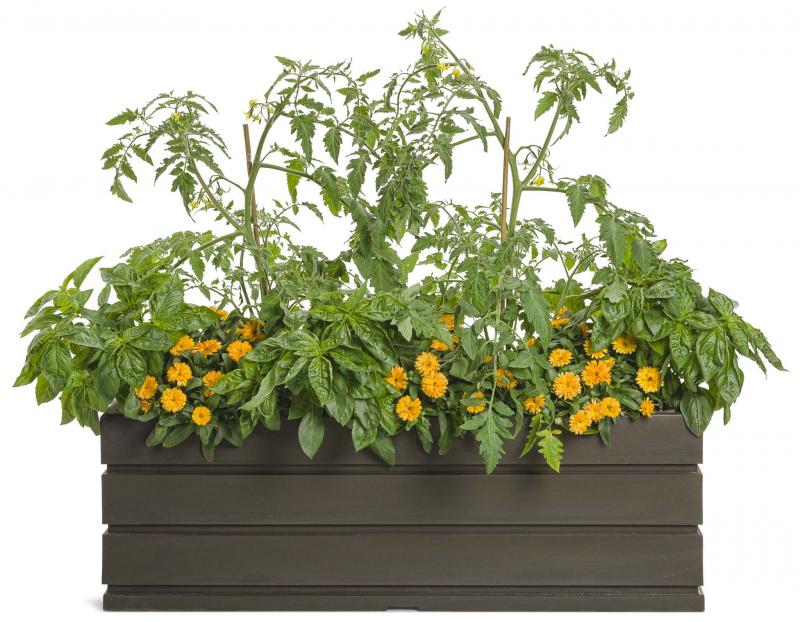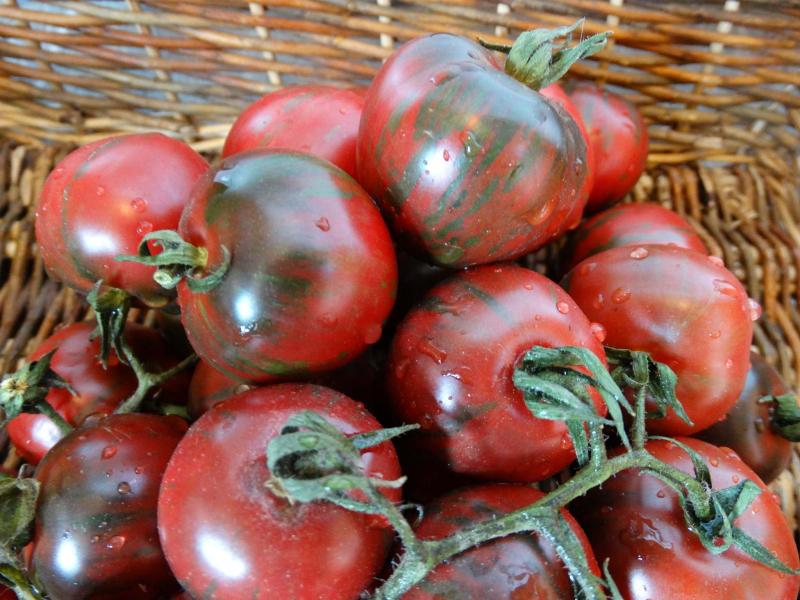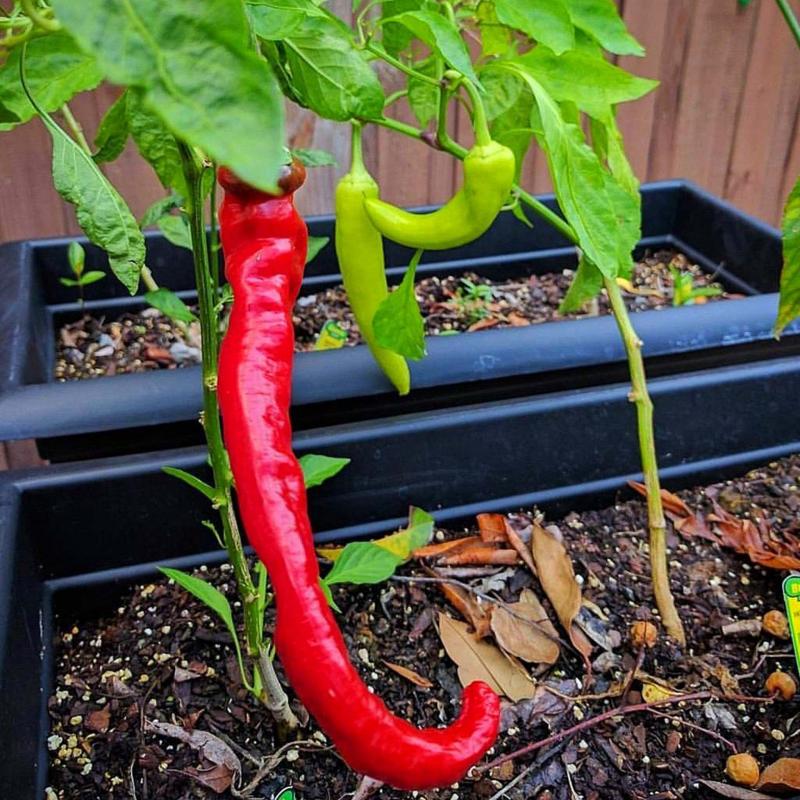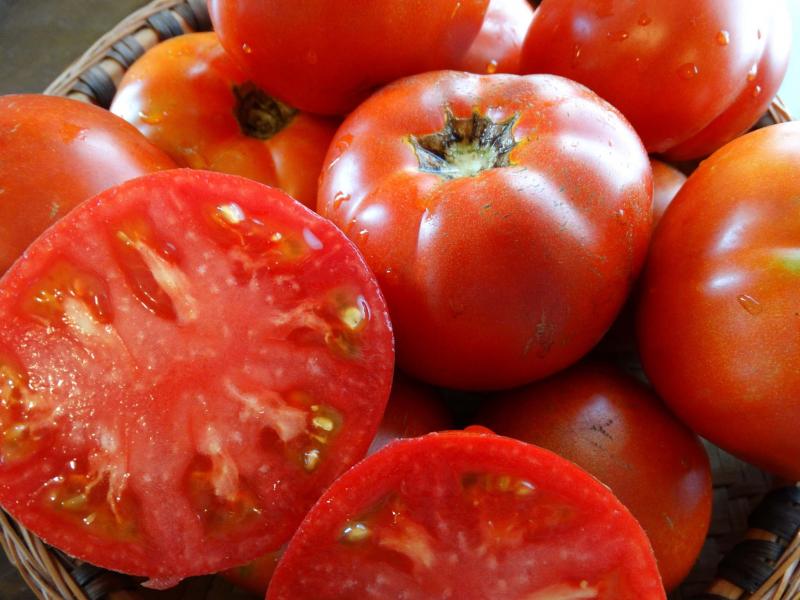 Starting your own vegetables from seeds is a great way to improve your family's food security. People who grow their own fresh vegetables consume more vegetables. Benefits include more healthy fibre in your diet and greater access to fresh food at a lower cost. Alternatively, food insecurity results when there is reduced quality and variety of food or sufficient quantity of affordable, nutritious food.
Many of us are looking for ways to spend less on food, as well as to waste less food. There is also the opportunity to share vegetable garden surplus with your local food bank. Of course, the do-good, feel-good phenomenon may not be your prime motivator for starting seeds. In these lingering cold, dark days of winter, it's the insane number of exciting seed varieties to choose from and the tantalizing prospect of fresh, delicious homegrown flavour that drives us to start planting.
Tanya Stefanec owns Heritage Harvest Seed, a mail-order seed company based in Carman, that specializes in rare and endangered heirloom varieties of vegetables, flowers and herbs. Stefanec is one of those rare people who is unassuming and not given to self-promotion. She's too busy sourcing, collecting, growing, sampling and saving open-pollinated, non-hybrid, non-GMO and untreated seed varieties to preserve genetic diversity.
Her fascination for the backstory of each seed variety she saves is palpable. Take the Cosmonaut Volkov tomato, for example. Available only recently at Heritage Harvest Seed, this old Ukrainian heirloom tomato was renamed in honour of a Soviet cosmonaut, Vladislav Volkov, who died while returning to Earth from the Salyut 1 space station.
Stefanec says the Cosmonaut Volkov tomato is the most productive tomato she has ever grown and is a personal favourite for its complex and delicious tangy flavour.
"It's surprisingly early — about 70 to 75 days," she says. By mid-August, a full crop of 453-gram tomatoes is ready for harvest, Stefanec says.
I asked Stefanec if she has searched for the Holy Grail of heirloom tomato varieties and found it. Perhaps that search never ends. But Stefanec, who offers seeds for more than 200 different tomato varieties, says she is excited to have finally been able to obtain pure seeds for the extremely rare true strain of Jefferson Giant tomato. A fragrant and meaty deep pink heart-shaped tomato that dates back to the 1880s, Stefanec says there are different strains floating around in seed-saving circles. But finally, after many years, she can offer her customers the real thing this spring.
The beauty of vegetables in the garden and on our plates counts for something, too. Stefanec is wild about the Black Vernissage tomato, and it's easy to see why. With a rich mahogany colour and brushstrokes of green, Black Vernissage's good looks are surpassed only by its intense, sweet flavour which Stefanec says is perfect in salads or for snacking. She suggests drying tomato slices in a food dehydrator.
Another standout variety to try this spring, Stefanec says, is the heart-shaped Reif Red Heart tomato — a meaty Italian family heirloom that has few seeds and can be used for slicing, canning or making sauce.
Not everyone grows heirloom tomatoes or exclusively heirloom varieties. There is a lot of buzz around a new hybrid indeterminate tomato from Burpee, called Shimmer. A cocktail-type tomato with a plum shape, the Shimmer hybrid tomato is smaller than a Roma but bigger than a cherry. The outer skin is a smoky golden-red with subtle streaks of green. On the inside, the flesh is ruby-red. The two-bite size of the Shimmer makes it perfect for serving with a charcuterie board. Stewart McLeod says that Shimmer tomatoes should be available at Lacoste this spring as a seedling.
Of course, it's not just about tomatoes. At this time of year, I like to check in with master gardener and hot-pepper aficionado Ed Amman, who grows more than 100 different varieties of peppers each year in his Winnipeg garden. Amman starts his pepper seeds the first week in March (he waits until the beginning of April before starting his tomatoes).
Amman is growing some of the super-hot varieties like Carolina Reaper, but also tamer varieties, too, such as Cow Horn, a large, thick-walled cayenne pepper that has mild heat. He purchased the seeds from Pepper Joe's, a hot-pepper specialist located in Iowa. Cow Horn resembles, you guessed it, a cow's horn. The colour transitions from green to red. Amman says Cow Horn is productive for our climate and is a nice pepper for use in recipes.
Amman says Cow Horn is about 25,000 to 50,000 Scoville heat units. The Spaghetti Chilli pepper is a lesser-known variety that comes in at 10,000 Scoville heat units. Amman says the fruit resembles spaghetti noodles. The plant grows 60 to 70 cm in height and so is ideal for a patio pot.
Fish pepper is an African-American heirloom that originated in the Caribbean and first became available in the United States in the 1870s. Amman says that it starts out creamy white to light green, with dark green stripes, and then transitions to vibrant orange with dark red and brown streaks. At 5,000 Scoville heat units, he compares Fish pepper to a jalapeno. It is also a compact variety suitable for a patio pot.
This past year, Amman grew Black Pearl pepper in his garden as well as in a patio pot. I also grew this 2006 All-America Selection winner and found the true black foliage and clusters of black, pearl-like peppers that ripen to shiny red to be highly ornamental. The fruits are exceedingly hot. Black Pearl was also mentioned in this column this past week as a component in a container recipe that included other ornamental pepper varieties as well as Croton Petra and Heuchera Lime Ruffles.
Amman does not grow only hot peppers. The Habanero Roulette pepper, an All-America Selection winner that was new for 2018, has a citrusy flavour and no heat.
This past summer's record heat was perfect for growing a bumper crop of peppers, although it proved challenging for tomatoes, which need plenty of moisture in hot temperatures. Amman plans to mulch his tomatoes with straw and grass clippings. For now, he is concentrating on growing seedlings with strong and supple stems.
This past year, when Amman started his seeds, he added one part Sea Soil to four parts soilless mix and was pleased with the results. He plans to do this again. He has invested in LED lights and places a small fan near his seedlings to promote good air circulation.
Tomatoes and peppers are clear favourites among veggie gardeners. So, too, is basil. Amman likes to grow Aussie Sweetie basil, which has a rare non-flowering habit. Amazel basil is a breakthrough new variety for 2019 that will be available at Lacoste as a ready-to-grow variety. It is the first Italian sweet basil that is resistant to downy mildew. But in addition, it is sterile and so continues to produce its aromatic leaves even after flower initiation.
Consider using Amazel as a multi-function thriller in mixed patio pots.
colleenizacharias@gmail.com