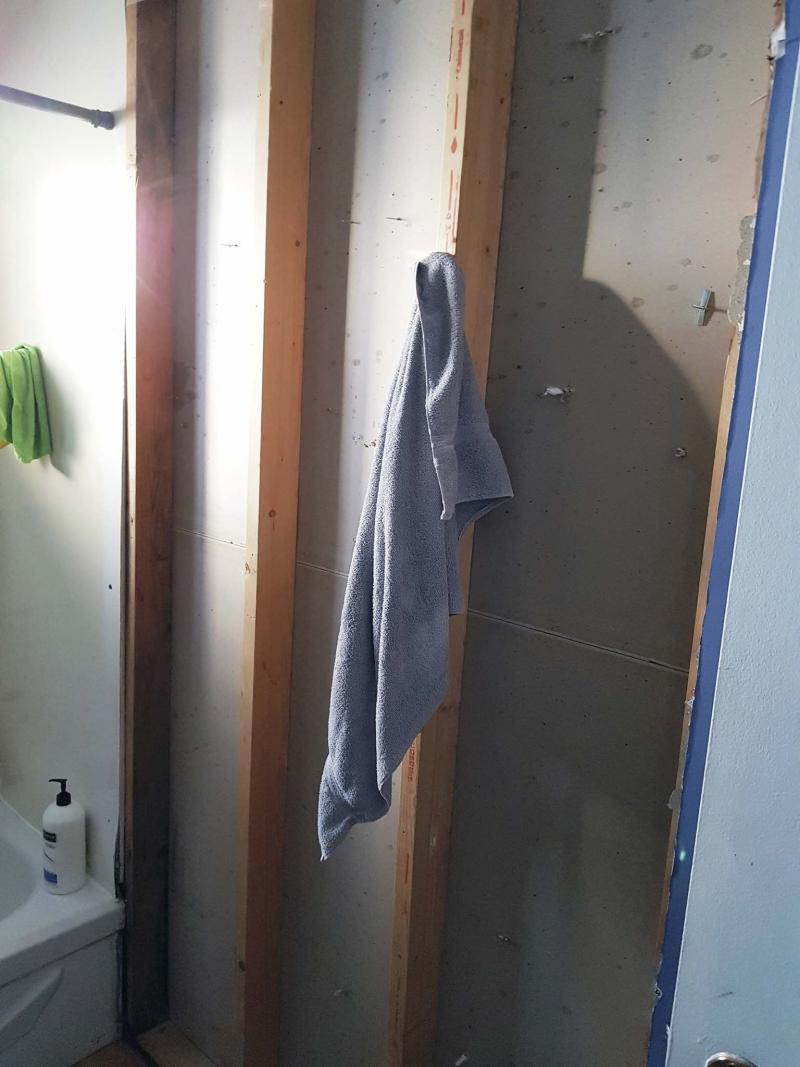 Today we're talking New Year's RENO-LUTIONS!
The time to start and complete — or more likely just complete — that renovation has come. Be it known that 2018 is the time to finally put that reno behind you, or fall into disgrace for the rest of your life. Time to play a little hardball with this procrastination, the main target for this missive being me.
If I don't finally re-roof my old 1905 CN Railway caboose and do some window repairs, it is going to rot and resolve itself into sawdust before another New Year's passes. My poor dear old wooden caboose is at the brink.
So that is my bottom line reno-lution for 2018 — and I pledge to get it done.
Maybe.
I checked on Facebook to see what other plans folks have up their reno sleeve for 2018 and got some interesting replies:
Randy: "Blowing up our deck and building a new one. Got a hold of one outfit that wanted to do the job for $30K. Never would give us a proper detailed quote. Found out with the help of our local lumber yard we could do it ourselves for a third of that cost! Really? So we're waiting for my recent surgery to heal so my wife and I can attack it in the spring."
THIRTY THOUSAND FOR A DECK! We're not in Killarney anymore, Toto.
Vicki: "I am putting a pressed-tin style ceiling in my living room/dining room, replacing popcorn stucco." I'm assuming it's going over the popcorn stucco which sounds like a great way of hiding that oh-so-dated look, which I have here as well. Good plan!
Now here's one I love. Keith: "Well, I kinda cut a hole in the living room ceiling to access as well as address a plumbing issue a few years ago."
A few years ago. Got it. Carry on.
"Sorta left it with the intention that one day we'll redo the bathroom. No sense in repairing a hole which will also be needed to do a bathroom reno. Getting a lot of heat from the boss to get with the program. Hopefully I will get it done this winter/spring to stop getting 'that look'.
"Should mention my last reno took 14 years to complete. Not sure why she has no faith that I'll get it done. Lol."
I hear ya. What's the rush? Good luck with all of that.
Elaine: "Laurie, you know that broken toilet in the basement I told you about before? Well, it's still broken. Hoping we fix it in 2018. But now we might need a new floor and then, of course, a new sink. UGH!"
Uh, oops. Good luck with that, too.
From Terry, a man of few words: "Gonna lose 10 pounds... modernize." Well Terry, all I can say is "Good on ya, I guess — and if you need me, I'm here."
Here's a dilly, from Tom: "I demolished the shower then started demolishing the marble platform for my bathtub and then decided I should keep it until I find a replacement. A year later I have done nothing."
Tom, it is what it is. Remain hopeful. Soldier on.
Lisa: "Bathroom wall, four years."
There are a million reno stories in the Naked City. This has barely scratched the surface, which at some point, will still require a repair.
And what of the contractors who have to wade into all this mess? I asked a 'Peg reno expert if he wouldn't mind anonymously detailing some of the challenges faced from the pro side.
His response — and I think he held back: "Not moving furniture, clutter from cabinets, toiletries, etc. Especially when you asked the customer if they will please do these things and they never do.
"When they ask if they can help out for a discount. Sometimes it turns out ok and sometimes it doesn't." Very diplomatically said, mystery reno guy.
"Customers buying certain products from certain places that can get in the way of a timely install, an example being 'modern toilets and sinks' from foreign lands that are warped and the customer won't accept the fact that there's no way to make them look straight. Poor-quality stuff chosen by the customer can be 'false economy,' like ceramic tile that's warped or not square so is a pain to install, 'but it was 99 cents.' Things like that.
"Best to consult and show the contractor what you want before buying."
That's great advice and it's much appreciated.
But 99 cents? That sounds like such a deal until you get the labour bill at three times the estimate because the 'deal' was so difficult to install. So yeah, best consult your contractor.
I can tell you with confidence that the second 2018 rolls in and that caboose calls to me I'm going to do absolutely NOTHING until the weather warms up — and then who knows. But my "intent" is in the right place and that's a great place to start.
Happy New Year!
Comments or feedback, love to hear from you!
lmustard1948@gmail.com