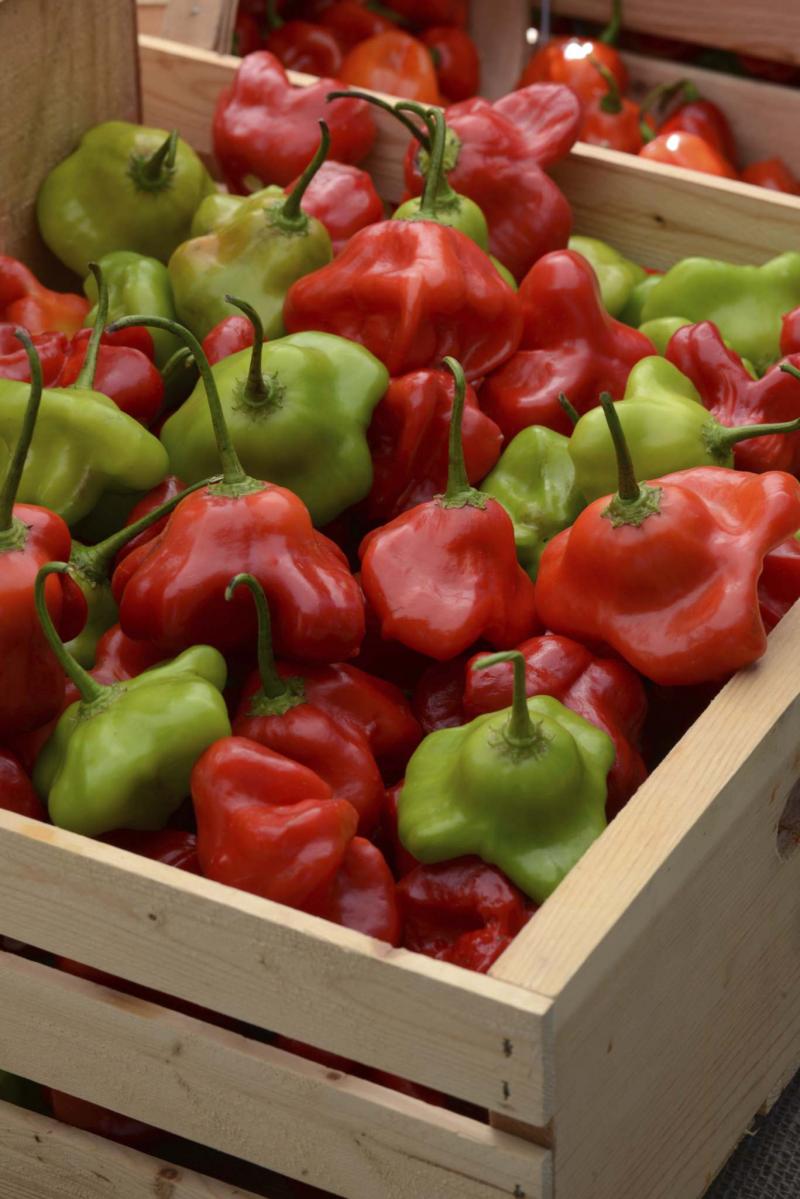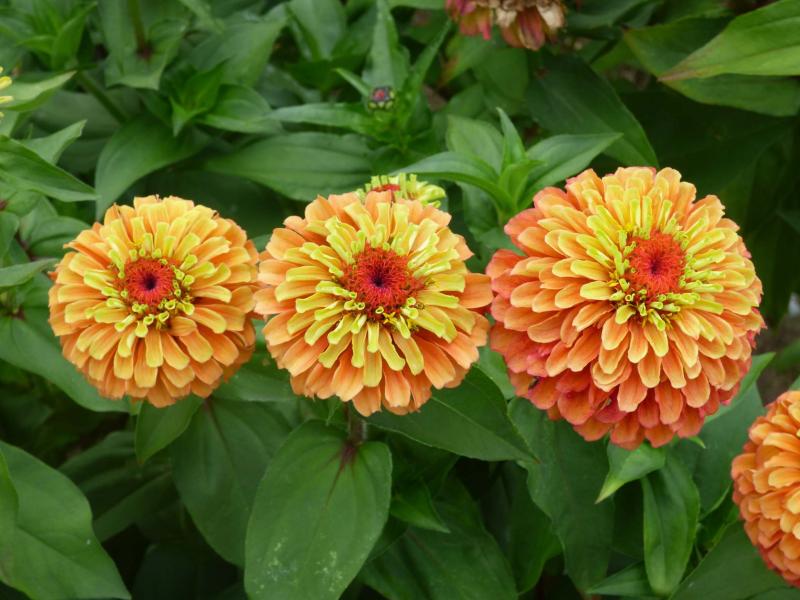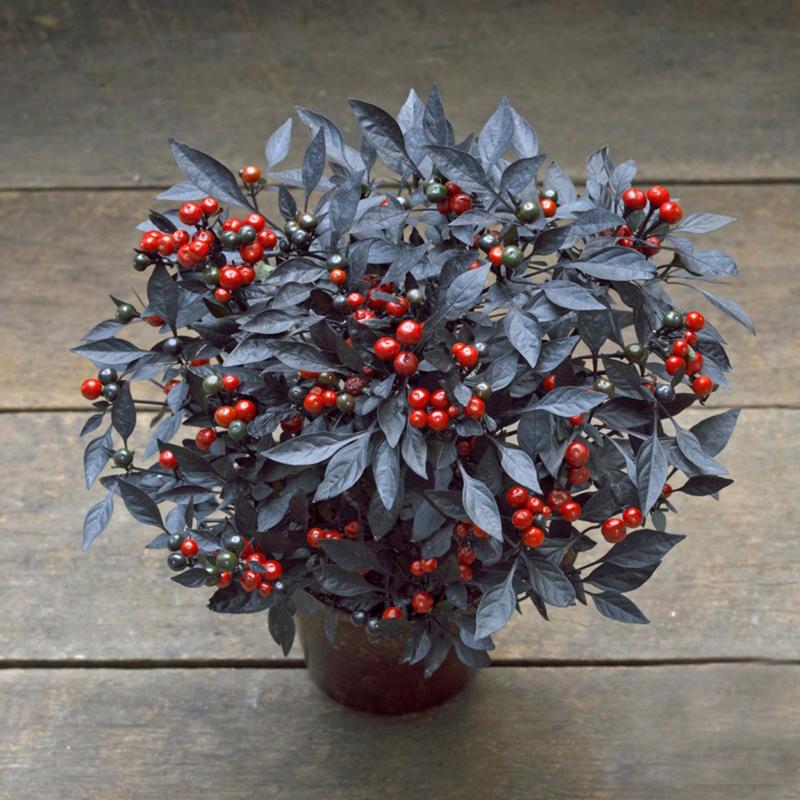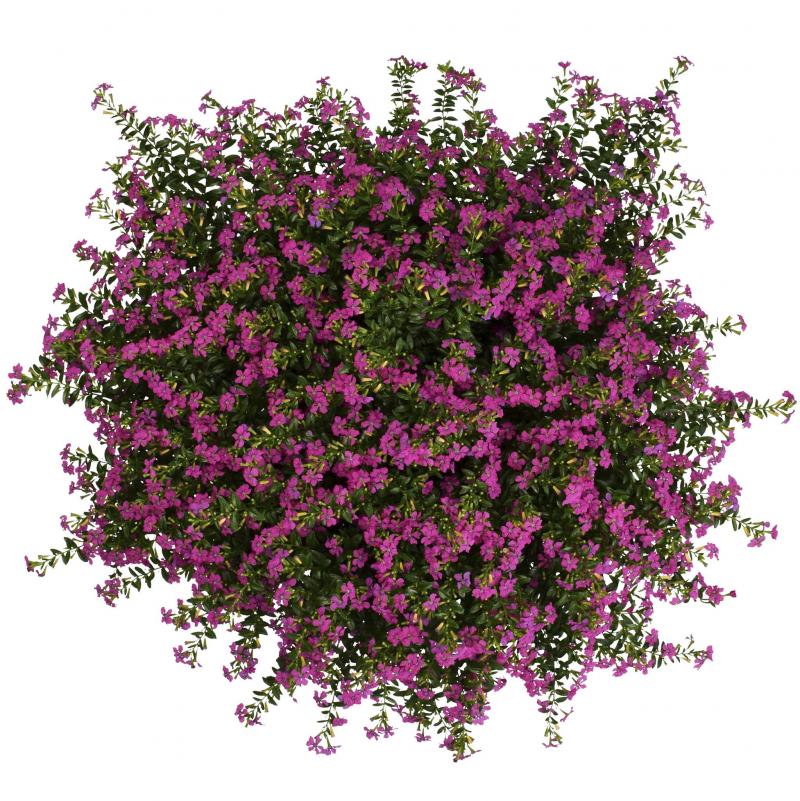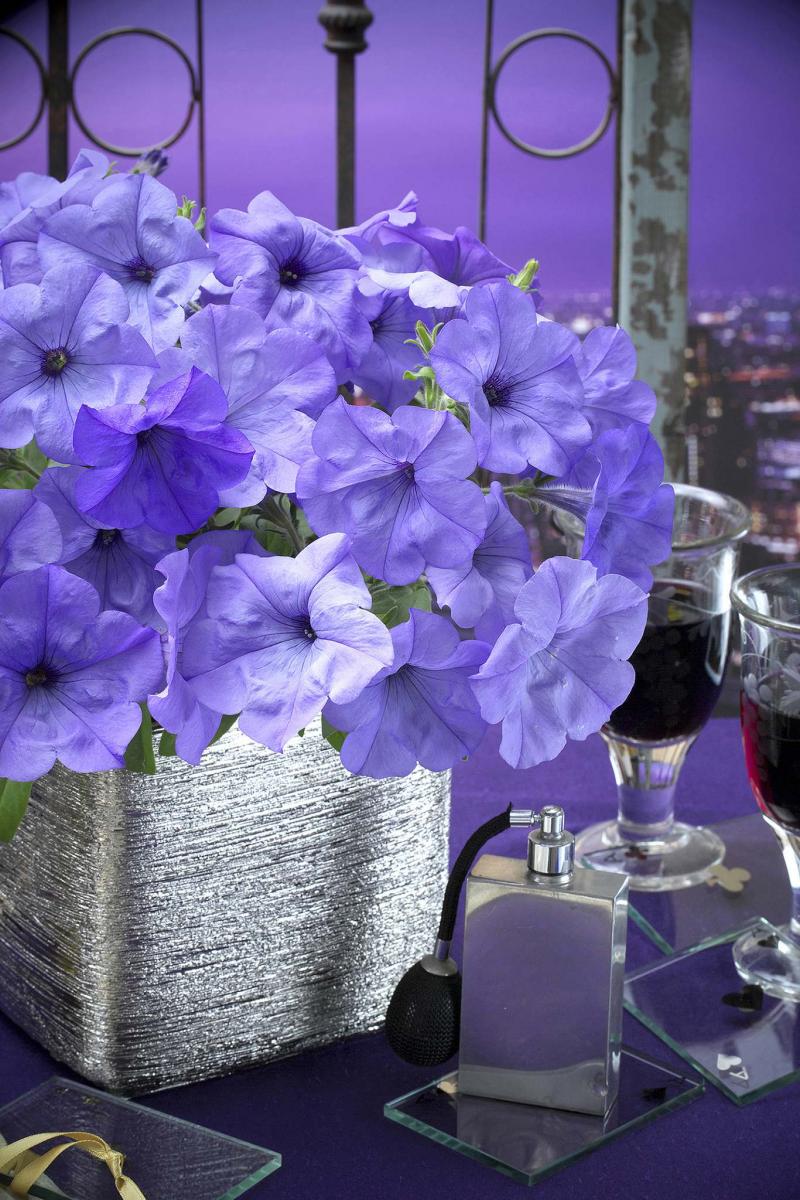 Each spring, the lineup of new annual flower and edible plant introductions is in high demand by gardeners.
Apart from the effusive hype on plant tags or glossy catalogue images accompanied by descriptive claims such as stunning colour variations, more than 100 flowers per plant, blooms summer to frost, easy to grow or tantalizing flavour, what assurances do any of us really have that a newly purchased plant will perform as promised?
The All-America Selections (AAS) brand is a stamp of approval awarded each year to new annual flower or edible varieties that have been tested and proven to demonstrate superior garden performance. Each July, the first group of AAS winners is announced to the horticulture industry first so that plant brokers, growers, mail order and seed packet companies can add them to their product line and catalogues. In November of each year, a second group of new varieties is announced as AAS winners.
How closely watched and anticipated are these announcements by the hort industry and the gardening public? The announcements have a considerable influence on which plants we decide to grow but also impacts our success in growing plants that exhibit the best characteristics. Last week in a phone conversation, Diane Blazek, executive director of All-America Selections, talked to me about the history of the organization, the trial process and how a new plant variety becomes an AAS winner.
Established in 1932, the AAS is a national non-profit organization. Headquartered in Chicago, Ill., AAS today operates approximately 80 trial sites across North America. Here in Canada, AAS trial gardens are located at West Coast Seeds in British Columbia and Veseys Seeds in Prince Edward Island, as well as multiple locations in Ontario, which include Stokes Seeds, William Dam Seeds and the University of Guelph. Participating seed ­companies are eager to trial brand new plant varieties in their individual regions and also serve as judges.
In addition, there are close to 200 display gardens in North America, including one at Assiniboine Park in Winnipeg. Trialling plants, Blazek says, is part of a public garden's mission and educational purpose. Practically speaking, the plant trial helps to determine which varieties can be easily mass planted.
Blazek says that while many people assume that AAS chooses the plant varieties to trial, the process actually begins with plant breeders who submit a new, untested plant variety which they feel has unique characteristics and offers a true growing potential for the home gardener. Once submitted, Blazek says, breeders pay an entry fee. Judges then decide which plants the submitted entry will be grown against for comparison. The comparison plants, usually two or three, are ones that are considered best in class and are already available on the market.
The trial plants and comparison plants, Blazek says, are grown by the judges, either from seed or as vegetative cuttings, and evaluated typically for one growing season. Judges, who also include breeders, are not told the name of the breeding company.
"Everything is anonymous," Blazek says, "so that there is no bias."
The trial plant must outperform the comparison plants, Blazek says, or it cannot become an AAS winner.
"We are looking for scores that show better performance, higher yield, greater disease or pest resistance, more delicious taste — in other words, significantly improved qualities," she says. The scores are forwarded to AAS and a mathematical equation determines which varieties are potential AAS winners.
The entire trial process is conducted by volunteers. There is a distinct advantage to breeding companies and growers who participate in AAS plant trials and evaluation. Participants gain firsthand insight into new plant varieties that demonstrate superior characteristics and improved impeccable performance and this knowledge fuels their ongoing efforts to build the better flowering annual or edible.
Blazek says that the trial process established in 1932 is the exact same process conducted today. The model has proven so successful that it has been duplicated in Europe, where it is called Fleuroselect, as well as in Japan, which has a competition called Japan Flower Selections.
Now for the fun part: some of the recently announced AAS winners that will be available at local garden centres or through seed companies this spring include Cuphea FloriGlory Diana, Gypsophila Gypsy White Improved, Onyx Red ornamental pepper, Roulette habanero pepper, Mad Hatter pepper, Evening Scentsation petunia, Queeny Lime Orange zinnia and Profusion Red zinnia.
Evening Scentsation petunia is a 2017 AAS flower winner with the distinction of being the first ever petunia to receive an AAS award for its unique indigo-blue colour and fragrance, which is reminiscent of hyacinth, sweet honey and rose. A medium-size petunia, Evening Scentsation is well-suited to hanging baskets and containers.
Zinnia Queeny Lime Orange is the newest entry in the popular Queen series. A 2018 AAS flower winner, it features consistently double, dahlia-like apricot coloured fluted blooms accented with a row of lime-green petals around a rosy central cone. This compact seed-grown variety makes an excellent cut flower.
Cuphea FloriGlory Diana is a 2018 AAS ornamental vegetative winner that was selected for its excellent heat and weather tolerance, larger flowers and longer flowering time. Commonly known as Mexican heather, FloriGlory Diana produces masses of magenta-coloured flowers and is ideal for hanging baskets or tucking into the front of borders and containers.
Onyx Red ornamental pepper is a 2018 AAS flower winner that will transform your container designs with its dark black foliage and a mix of brilliant red mature fruits and black immature fruit. This vigorous, yet compact seed-grown selection (about 20 centimetres tall) will be a stunning addition to beds and containers.
Mad Hatter sweet pepper is a 2017 AAS edible vegetable winner with a unique three-sided shape and citrusy floral flavour that will delight young and old. A member of the Capsicum baccatum pepper species from South America commonly used in Bolivian and Peruvian cuisine, Mad Hatter produces 40 to 50 fruits per plant.
For more details on all of the 2017 and 2018 AAS winners, as well as AAS winners since 1932, visit all-americaselections.org.
In the past few years, AAS has expanded from two types of plant trials to four plant trials: annuals grown from seed as well as from vegetative cuttings, edibles and, more recently, perennials. Blazek is hopeful that in about a year and a half from now, AAS will announce its first group of perennial winners. Unlike the trial process for annual flowers and edibles, perennials are evaluated over a period of three winters.
Vanstone Nurseries in Portage la Prairie is the newest site of an AAS perennials trial. Once the selections, planted in summer of 2016, have been evaluated over a few winters, the results will assist northern gardeners in selecting perennials based on stellar traits and exemplary performance.
Garden making, after all, can be an expensive proposition. While the thrill of the hunt can motivate some plant purchases on the basis of impulse — I'm tempted, for example, to buy an unfamiliar phlox variety because it's pretty, photo-enhanced image is beckoning to me — the AAS brand takes the guesswork out of which plant varieties to try in your garden. The real winner is the home gardener.
colleenizacharias@gmail.com