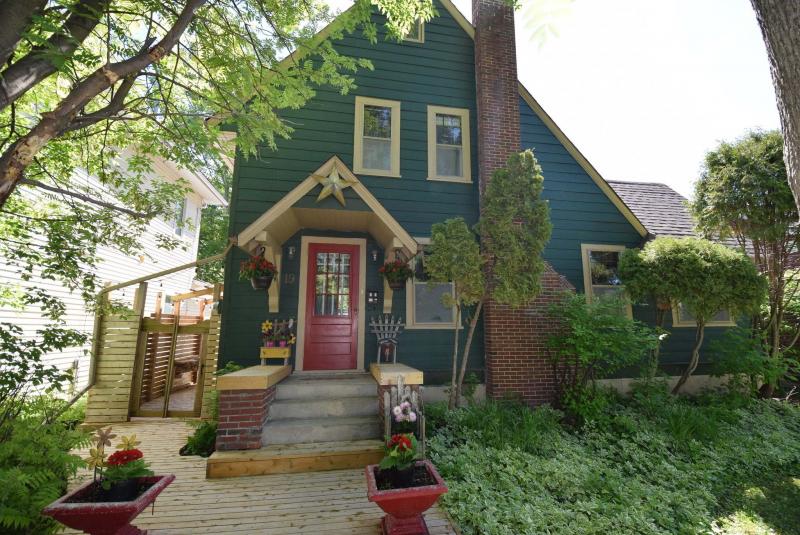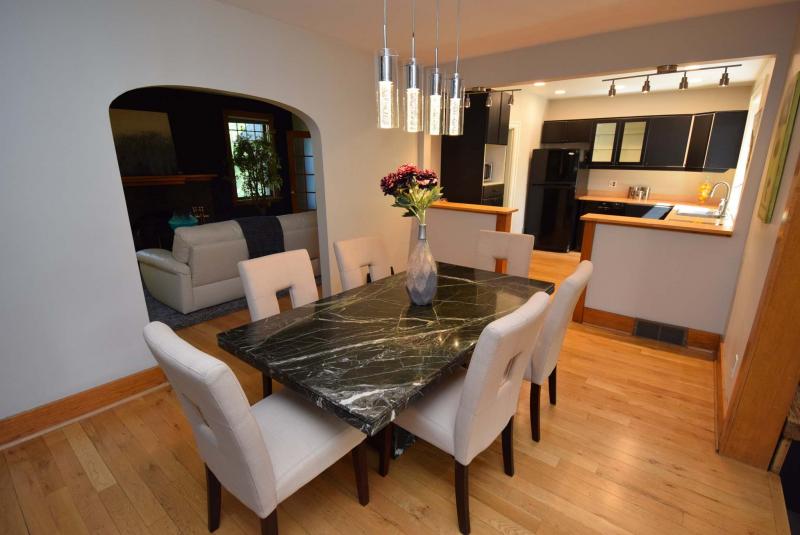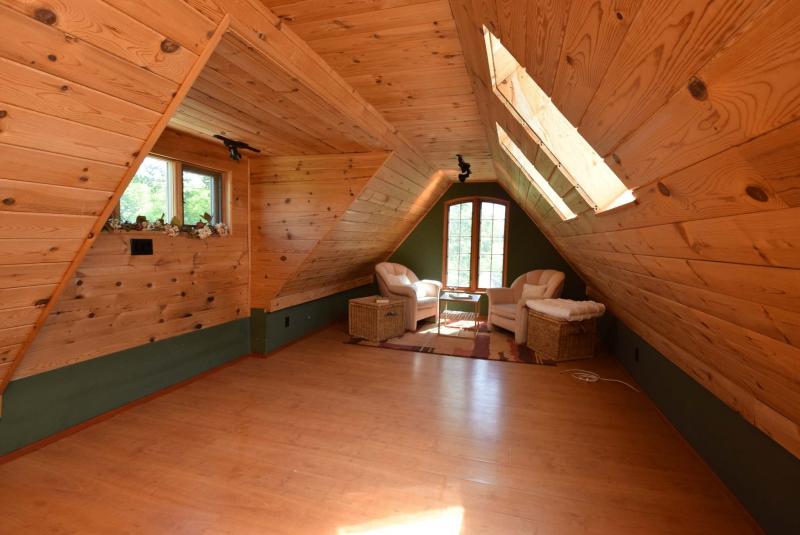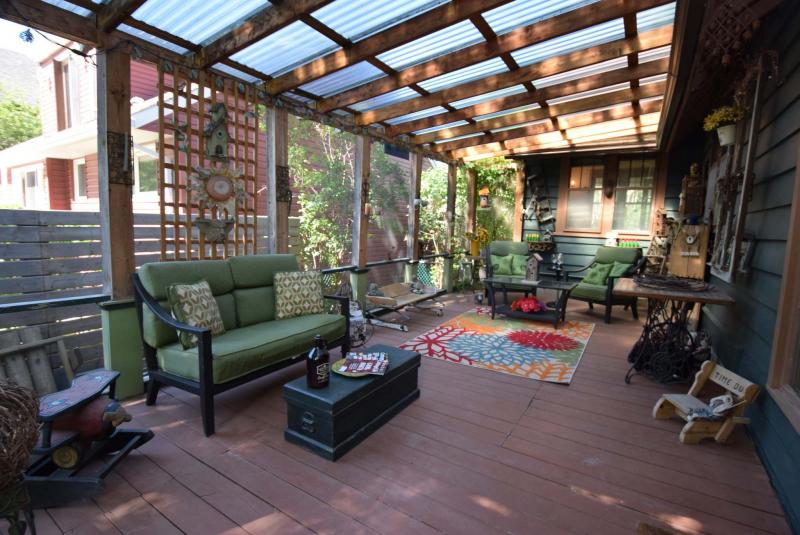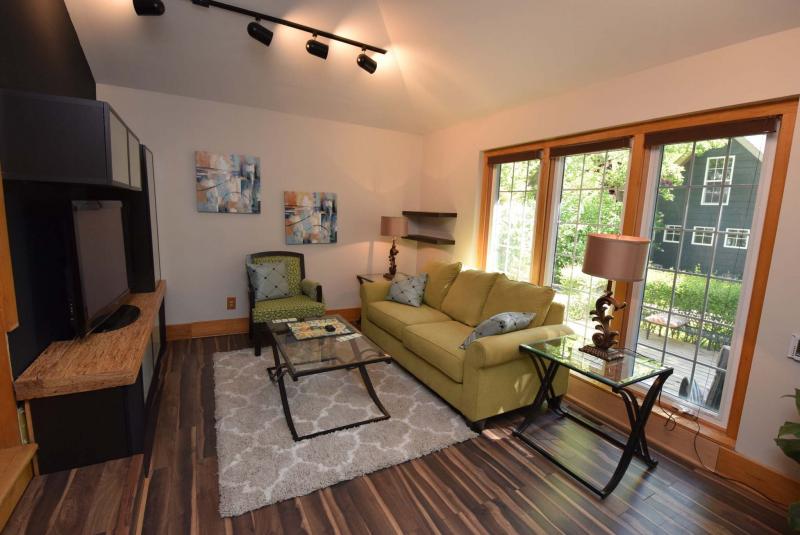 When you turn on to Deer Lodge Place off Portage Avenue, you're immediately transported into a different world.
Though you're less than half a kilometre from one of the city's busiest thoroughfares, the mature trees that line the street and surround the homes do two things: they dampen traffic noise and they make you feel as if you're well outside the city in cottage country.
And while there are many quaint homes on the street, 19 Deer Lodge Place might well be the most alluring, says Shona Scappaticci of Realty Executives First Choice.
"It's straight out of a storybook, like an enchanted house," she says. "It just has so much curb appeal. The home is tucked away behind a hedge and trees, and a beautiful wooden pathway leads you to the front door. It's a home that captures your attention right from the start."
Step inside, and the home's interior personifies its surroundings, radiating a rustic elegance.
Built in 1928, the 1,590 sq. ft., 21/2-storey abode is filled with a host of vintage — not to mention hand-crafted — wood finishes: 10-inch oak baseboards, pristine hardwood flooring and gorgeous (original) oak window and door trim.
Combine those gorgeous features with huge windows that let in gobs of natural light — they also act as portals to provide views of all the mature trees and vibrant foliage that surround the home — and you genuinely feel as if you're out at the cottage.
That said, the home is much more than a simple cottage-country dwelling, Scappaticci says.
"It features a wonderful layout that flows exceptionally well. Up front, there's a living room with French doors, a wood-burning stove set in the hearth area of a brick fireplace surround, hardwood floors and a den off to the side of the living room that's surrounded by seven windows and that also has an entrance with original French doors."
As it turns out, the home only gets better from there.
Venture toward the rear of the home through an eight-foot-wide doorway to the rear of the living room and you find four spaces that offer all kinds of function and livability: a bright kitchen, formal dining room, media area/sunroom and screened-in porch.
"The kitchen — which features butcher-block countertops, loads of cabinets, hardwood floors and a double sink set beneath a big window that looks out on to the park-like backyard — opens on to a spacious formal dining room that can seat six to 10," she says.
"Then, there's the other two spaces, which is where the outgoing owners spend much of their time."
With its rich, heated laminate plank flooring, the light-filled media area/sunroom is a serene, relaxing space. The adjacent screened-in porch (accessed via a patio door) then takes that serene feel to another level, Scappaticci adds.
"At about 12 feet by 24 feet, it's a generous space that can hold all kinds of furniture — there's lots of room to kick back and visit with guests, or just relax with a good book," she says.
"The huge tree overhanging the backyard dims the sunlight perfectly so it filters lazily inside. It's an amazing spot."
So, too, is the tree-lined backyard, which offers a huge deck, sitting area, fire pit and rustic stone wall at its rear. It's then finished off in functional style by a rustic-looking double garage.
"It not only has a workshop and is fully insulated, but also has a loft upstairs that overlooks Bruce Park, which is situated behind the home," Scappticci says.
Back inside, there are three more levels to the cozy home.
Head upstairs to the second floor and you find two good-sized bedrooms with huge windows, a four-piece bath and a doorway that leads to a small room with an intriguing vertical staircase situated next to its rear wall.
"It leads to an amazing loft area surrounded by five windows that could be turned into a master bedroom suite, or that could be used as an office, studio or kid's bedroom.
"All the windows bathe it in light and a huge window to its rear gives you a wonderful, elevated view of Bruce Park," Scappaticci says.
Meanwhile, the basement offers an extra livable level, she says.
"There's a big bedroom with legal egress window, a gorgeous three-piece bath with five-foot tempered glass tile shower and tile floor and all kinds of storage space. Additional features include a high-efficient furnace and central air conditioning."
If you happen to be looking for a home that offers city convenience and a country ambience, the well-maintained home is a worth a look, she adds.
"It's not a cookie-cutter home. If you're looking for a cottage-like home that's loaded with character and function, this could be the home for you.
"Over the past 28 years, the outgoing owners added charm and function to the home that you can enjoy in a location that feels like it's out in the country, yet is close to all kinds of city conveniences."
lewys@mymts.net
Details
Location: 19 Deer Lodge Place, St. James
Year Built: 1928
Style: 2.5 Storey
Size: 1,590 sq. ft.
Bedrooms: 4
Bathrooms: 2
Price: $379,900
Contact: Shona Scappaticci, Realty Executives First Choice, 204-990-7653