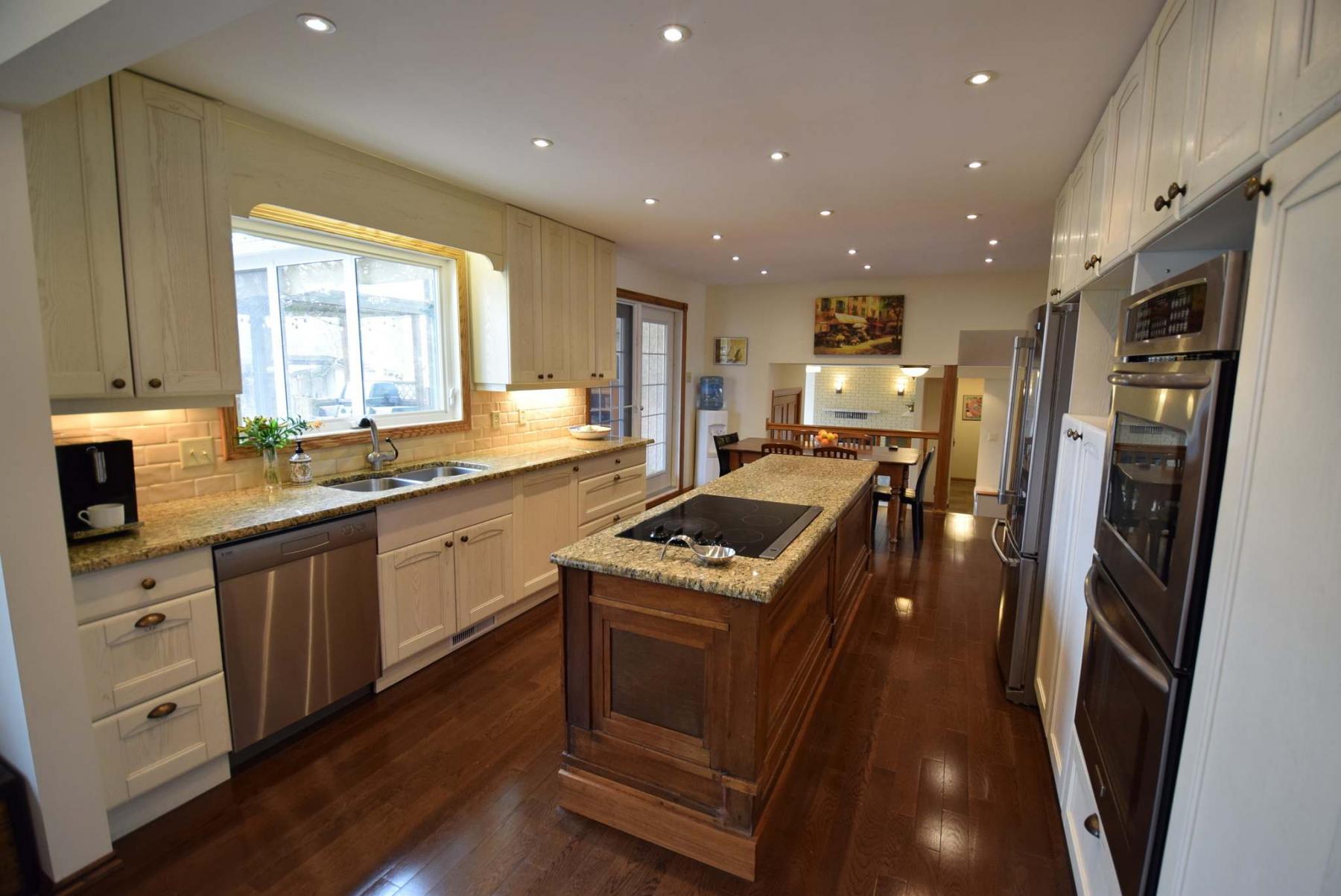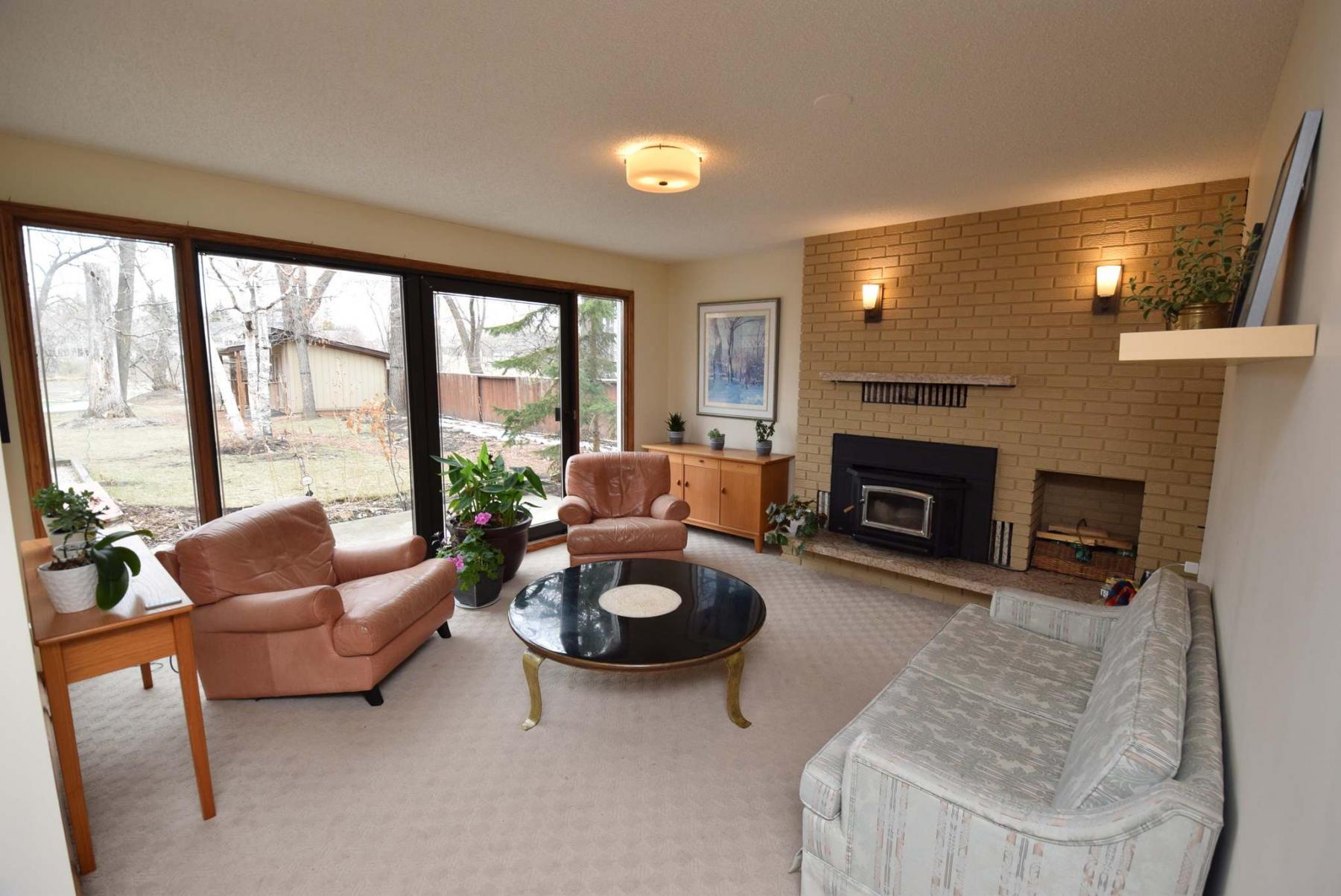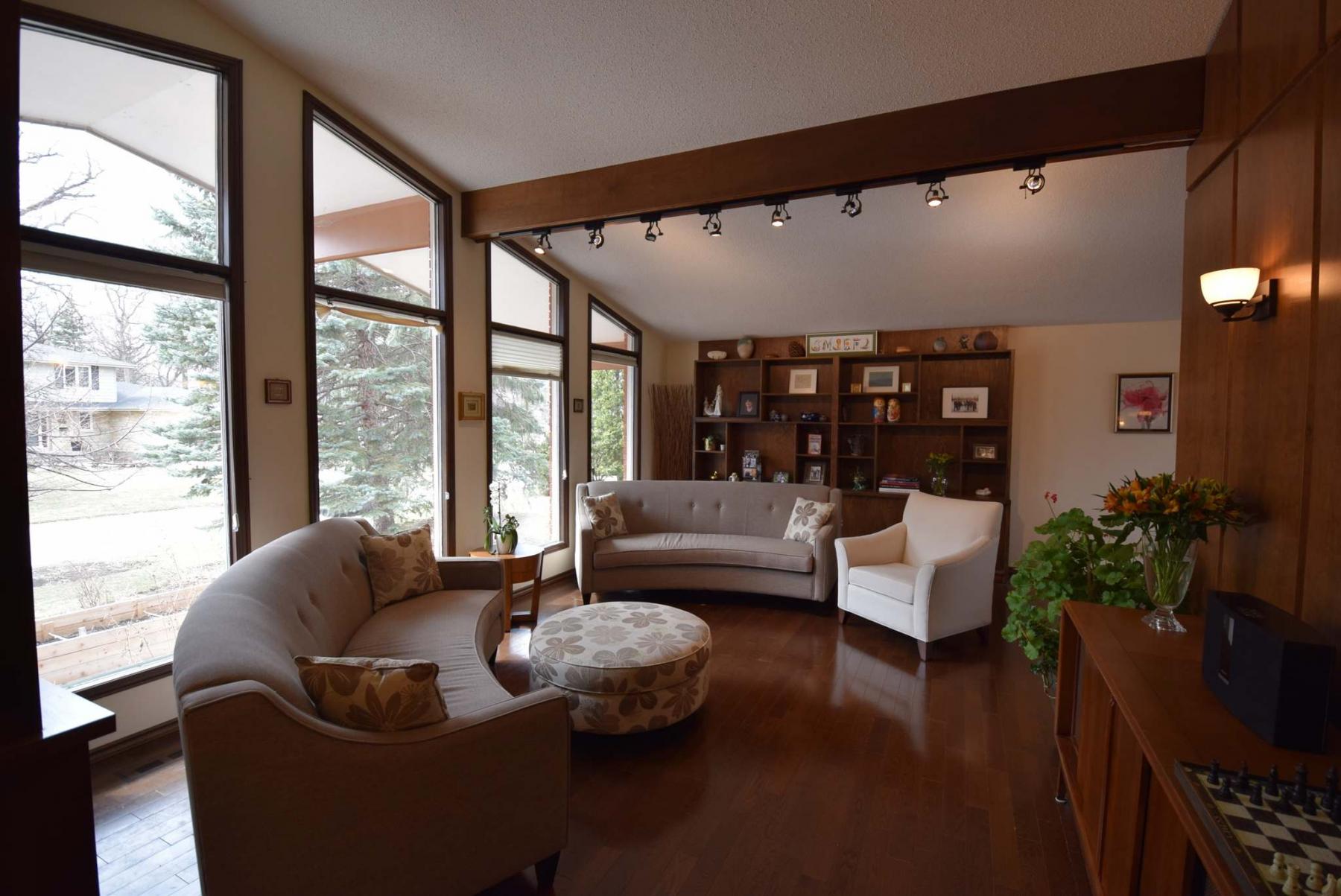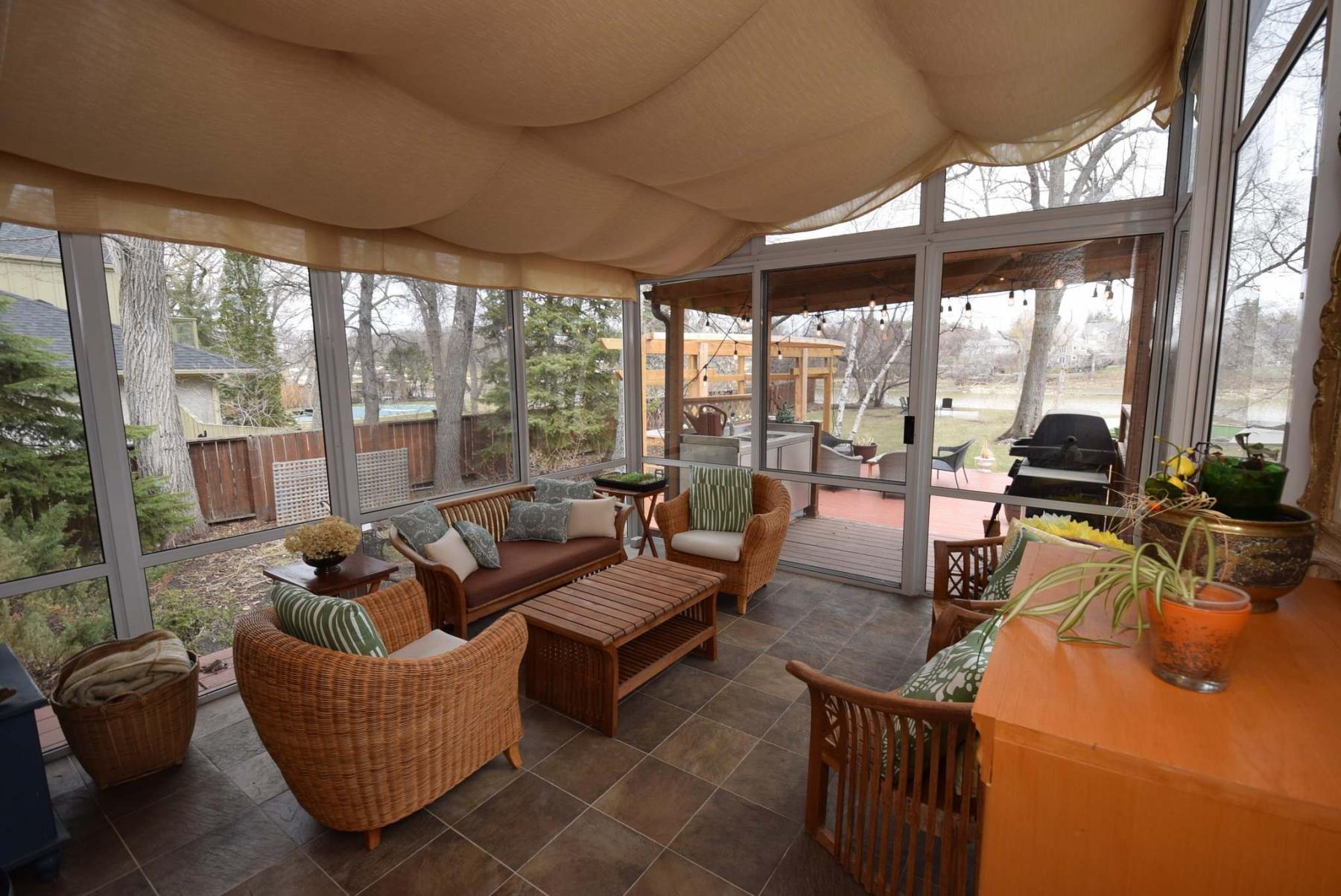 There are times when you wonder how some neighbourhoods — as wonderful as they are — manage to fly under the radar.
One of those neighbourhoods is Charleswood's River West Park. Conceived in the early 1970s, it was tucked away off Barker Boulevard in a pristine, well-forested area adjacent to the Assiniboine River.
Today, when you drive down Shier Drive, the neighbourhood's pre-eminent street, you can't help but marvel at the area's beauty and isolation.
"It's an amazing little pocket that a lot of people don't realize is here," says Stacey Burrows of RE/MAX Executives Realty. "This is one of the best streets in Charleswood — it's nestled so nicely out of the way."
Burrows adds that she also just had the good fortune to list one of the nicest and most character-filled homes on the street, a 2,389-sq.-ft. four-level split design that was custom-built in 1974.
"This home was ahead of its time," she says. "Not only was it built on a ton of piles, a rare feature 47 years ago, but its layout is exceptional. It gives you the best of both worlds, an open, yet compartmentalized floor plan that works extremely well for a family."
The home's subtle grandeur hits you the moment you step inside.
A vaulted ceiling over the wide, tiled foyer provides an immediate sense of space, while a seven-foot-wide entrance to its left provides a generous entry point into the living room to the left.
"I love how the vaulted ceiling and front door, which is beautifully done with so much glass, create a bright, airy feel," Burrows says. "That feeling increases in the living room due to another beautifully vaulted ceiling and floor-to-ceiling windows on its front wall. Mahogany panelling on the right-hand wall and cappuccino oak hardwoods add a nice touch of warmth."
The living room, as is the case in many 1970s designs, transitions into a formal dining room. Unlike many homes of its vintage, however, the dining room isn't largely closed off from the kitchen.
"Some years back, the outgoing owners opened up the wall between the dining room and kitchen to improve flow between the spaces and give it a more modern look," she says. "They also remodelled the kitchen."
It now features a seven-foot-wide entrance that promotes smooth traffic flow between it and the adjacent dining room, it offers a long centre island with built-in cooktop, a pair of built-in wall ovens, a wealth of striking whitewashed oak cabinets, brown granite countertops and high-end stainless appliances.
"I really like how the warm oak hardwoods run all the way through the kitchen, and the generous aisles on either side of the island. There's also an eating area with a table for six, and patio doors next to it that take you out to a two-season sunroom with tile floor, eight windows and a door that leads out to a deck and treed backyard with a beautiful river view," says Burrows.
From there, five steps take you down to an enchanting family room.
"It's just a wonderful, cosy space with its wood-burning fireplace and a huge window that allows you to look out onto the backyard and river. The view is amazing, and you can often see wildlife wandering through the backyard and down by the river," she says. "There's also a big mudroom behind the living room that was built next to the door that comes in from the garage."
Head upstairs, and you find a well-laid out bedroom area that holds a bathroom, handy walk-in storage closet and five bedrooms.
"Once again, the layout is just tremendous," says Burrows. "Two big bedrooms are set away in their own area to the right along with the walk-in closet, while the primary bedroom is off in its own private corner. There are two big bedrooms, plus a loft-style bedroom that's perfect for a young child. It's a really cool space."
Make your way downstairs, and you discover there are two separate levels.
"The first of the two levels features a rec room with media and exercise areas plus a bathroom with a sauna, its provides lots of space for a family to spread out. The second level holds a mechanical/storage area with two furnaces, two air conditioners and a laundry area."
Add a park-like backyard to the mix, and you have a livable, character-filled home that's just waiting for a new family to make memories in, says Burrows.
"It's a super home for a family, and a great home to host gatherings in. The neighbourhood has a friendly, village-like feel, and you're within walking distance of stores and services at Charleswood Centre. This is an incredible home that comes with a neighbourhood to match."
lewys@mymts.net
Location: 31 Shier Dr., River West Park (Charleswood)
Year Built: 1974
Style: four-level split
Size: 2,389 sq. ft.
Bedrooms: five
Bathrooms: three
Price: $829,900
Contact: Stacey Burrows, RE/MAX Executives Realty, 204-232-6418