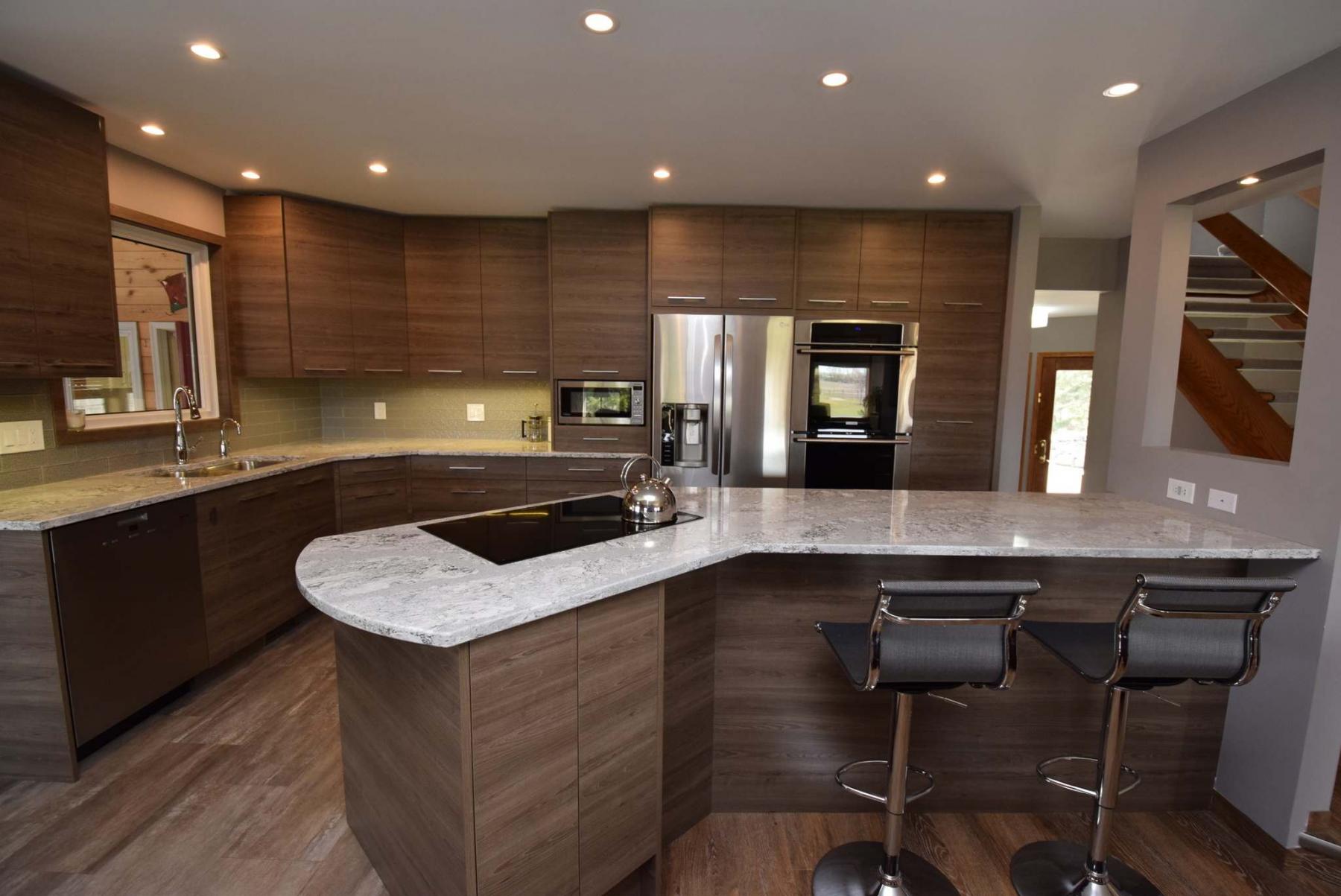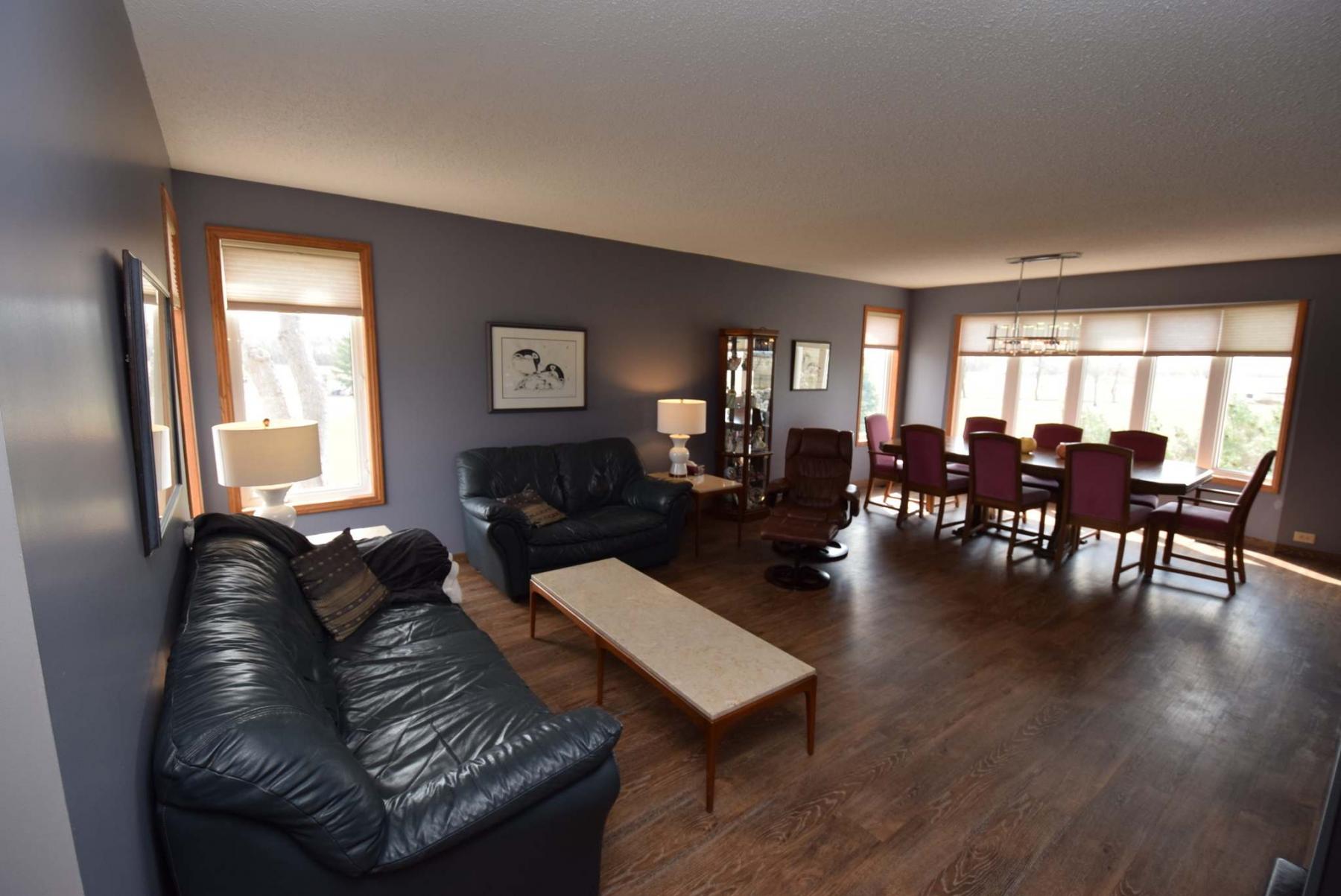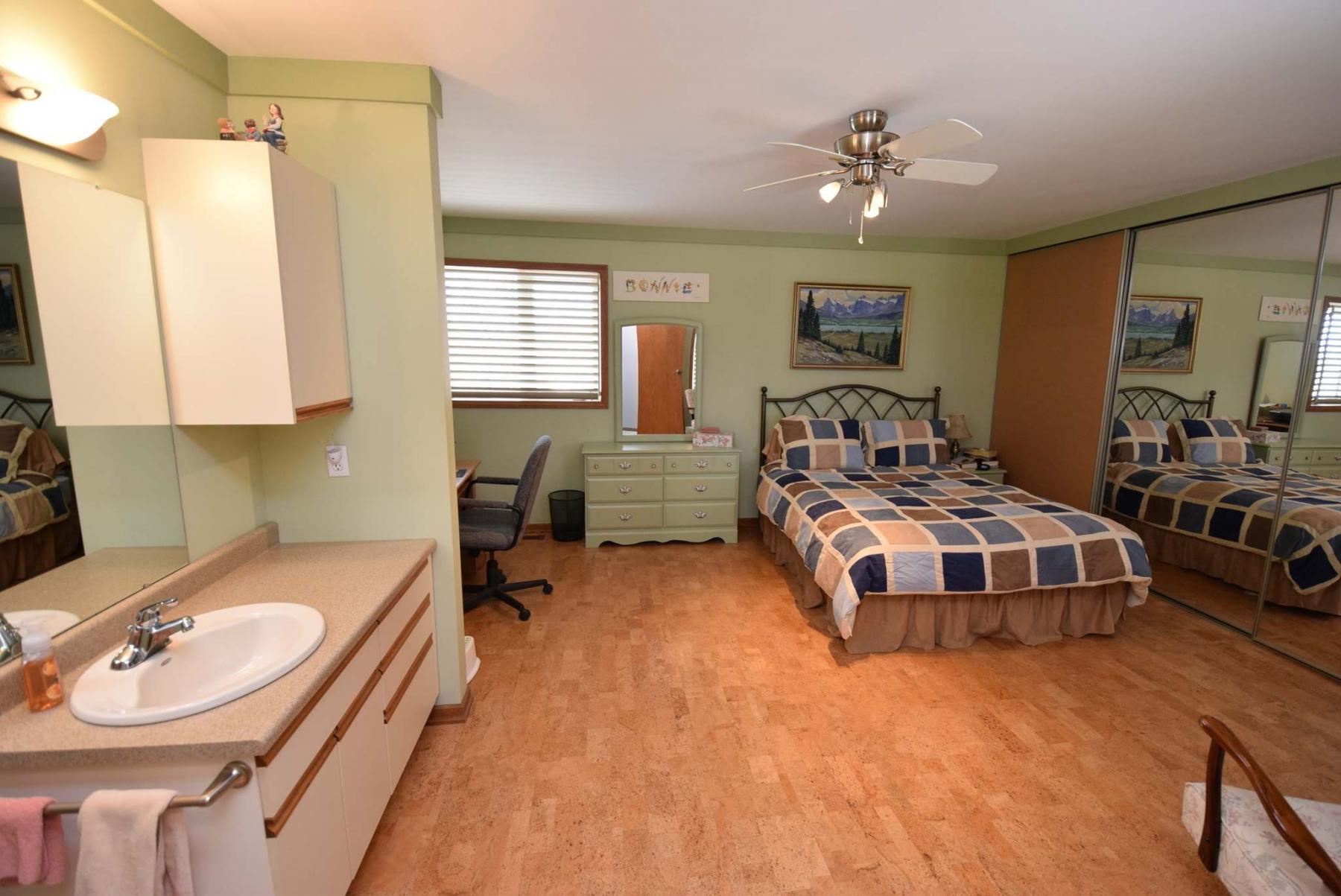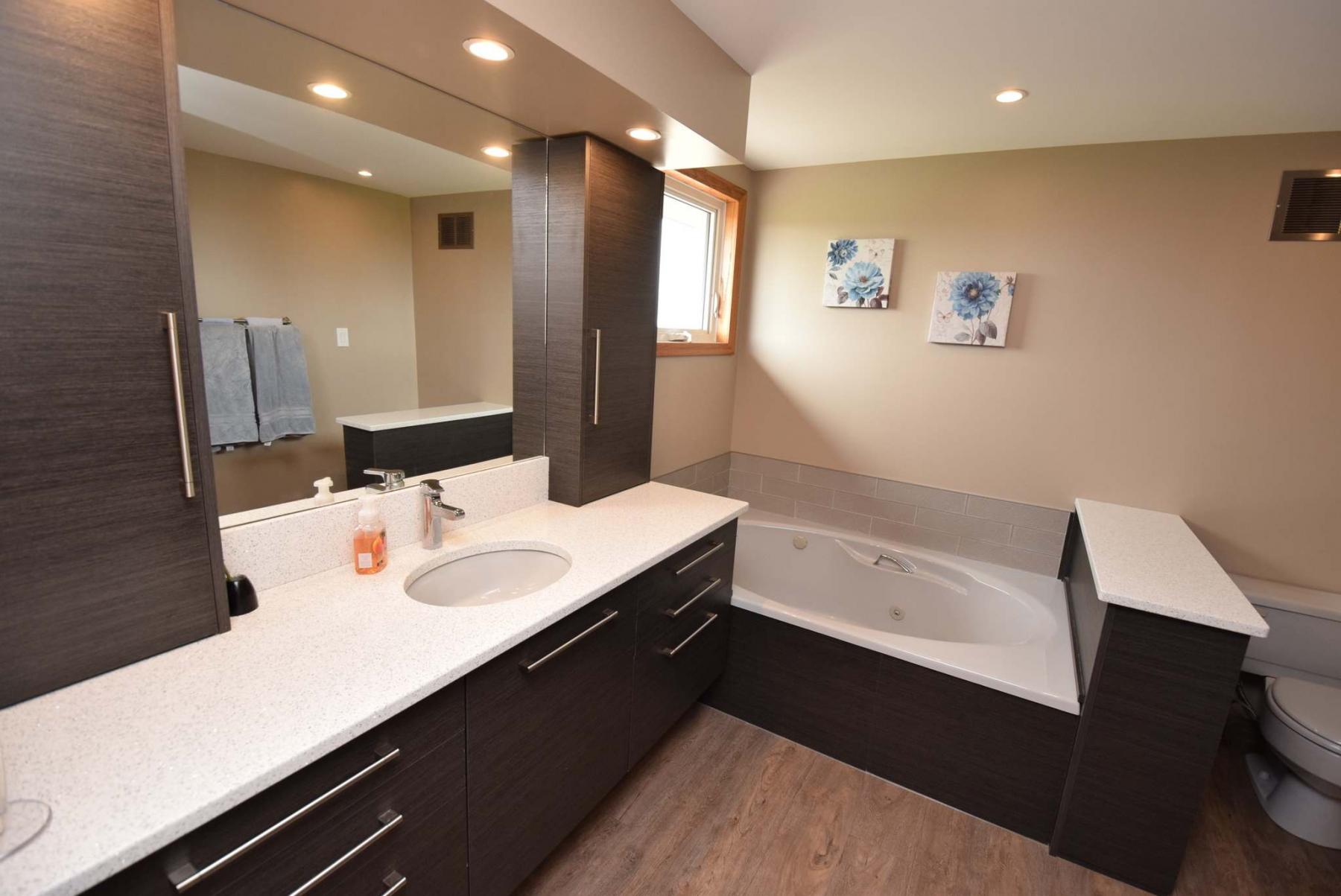 If you long to feel as though you live in your own private resort, you'll get that feeling the moment you step onto the grounds at 1540 St. Anne's Rd., says Lori Hopfner of Royal LePage Dynamic Real Estate.
"First of all, you're on a three-acre lot, with the home set well back from the road," she says of the two-storey, 2,906 square-foot home, built in 1987. "When you're here, you don't hear anything, you feel like you're in your own private world. Yet, you're just a minute or two from the south Perimeter with amenities in the city only minutes away."
Take a look out back, and it feels like you're in your own private and very well-appointed oasis.
The huge backyard starts off with a pool and deck to the right. There's also a gorgeous waterfall feature in the middle of the yard, a huge garden to its right and a playhouse at the rear of the yard. As if that wasn't enough, there's a court area behind the pool and a sand trap to practise hitting bunker shots from if you happen to be a golf fanatic.
"There's lots of room for the kids to play outside and to hang out with the family," says Hopfner. "There's also a three-season sunroom and patio next to the pool that you can enjoy all summer. You don't have to go anywhere if you don't want to. Everything you need is right here."
The same could be said for the home itself.
Meticulously designed by a contractor, it could be said that the expansive abode is comprised of four areas — its front portion, rear portion, second floor and walkout basement.
In short, the front of the home is all about utility. Take a hallway to the right that's set down three steps from the foyer, and you find a laundry room, mudroom, office and workshop.
"The office and 900 square-foot workshop are perfect for a contractor, tradesperson, hobbyist or car enthusiast," she notes. "If needed, the attached workshop could be converted into additional living space that would be ideal for an in-law suite or multi-generational living."
Next comes the home's rear portion, which is all about providing an area to live graciously.
Look to the left, and there's a huge space that contains a sitting area and formal dining area that's framed beautifully by a big bay window to its rear.
Look straight ahead, and you see a cozy living room with gas fireplace set in a Tyndall stone surround.
Glance right, and you see a modern peninsula kitchen, spacious eating area and a doorway that takes you into the three-season sunroom.
Hopfner says the remodelled island kitchen is the great room's centre point.
"It was beautifully remodelled in 2016 with granite countertops, thermofoil walnut cabinets, and stainless appliances. The peninsula's eating nook seats two, there's a built-in cooktop, and a cutout on its side wall opens it up nicely to the great room."
Head upstairs, and you find a landing that's surrounded by three bedrooms. Curiously, there's no main bath to be found.
There's a reason for that, says Hopfner.
"Each bedroom actually has its own ensuite," she says. "Both secondary bedrooms are a good size, with the bigger of the two coming with a cork floor and built-in study area. The master suite, which is off in its own private corner, comes with an ensuite with a jetted soaker tub and shower and a wall of closets in the bedroom that provides lots of storage space."
Finally, there's the finished basement with its media area, games area and stairway that ascends to a door that leads out to the amazing backyard.
"Both the home and its location are incredible," Hopfner says, adding that a huge outbuilding and separate double-detached garage out back also come with the home. "It's perfect for today's style of living, whether you need a versatile home for a big, active family, or a more compartmentalized home for a multi-generational family."
lewys@mymts.net
Details
Location: 1540 St. Anne's Road, South St. Vital
Year Built: 1987
Style: two-storey
Size: 2,906 sq. ft.
Lot Size: three acres
Bedrooms: three
Bathrooms: four
Price: $899,900
Contact: Lori Hopfner, Royal LePage Dynamic Real Estate, 204-791-8243