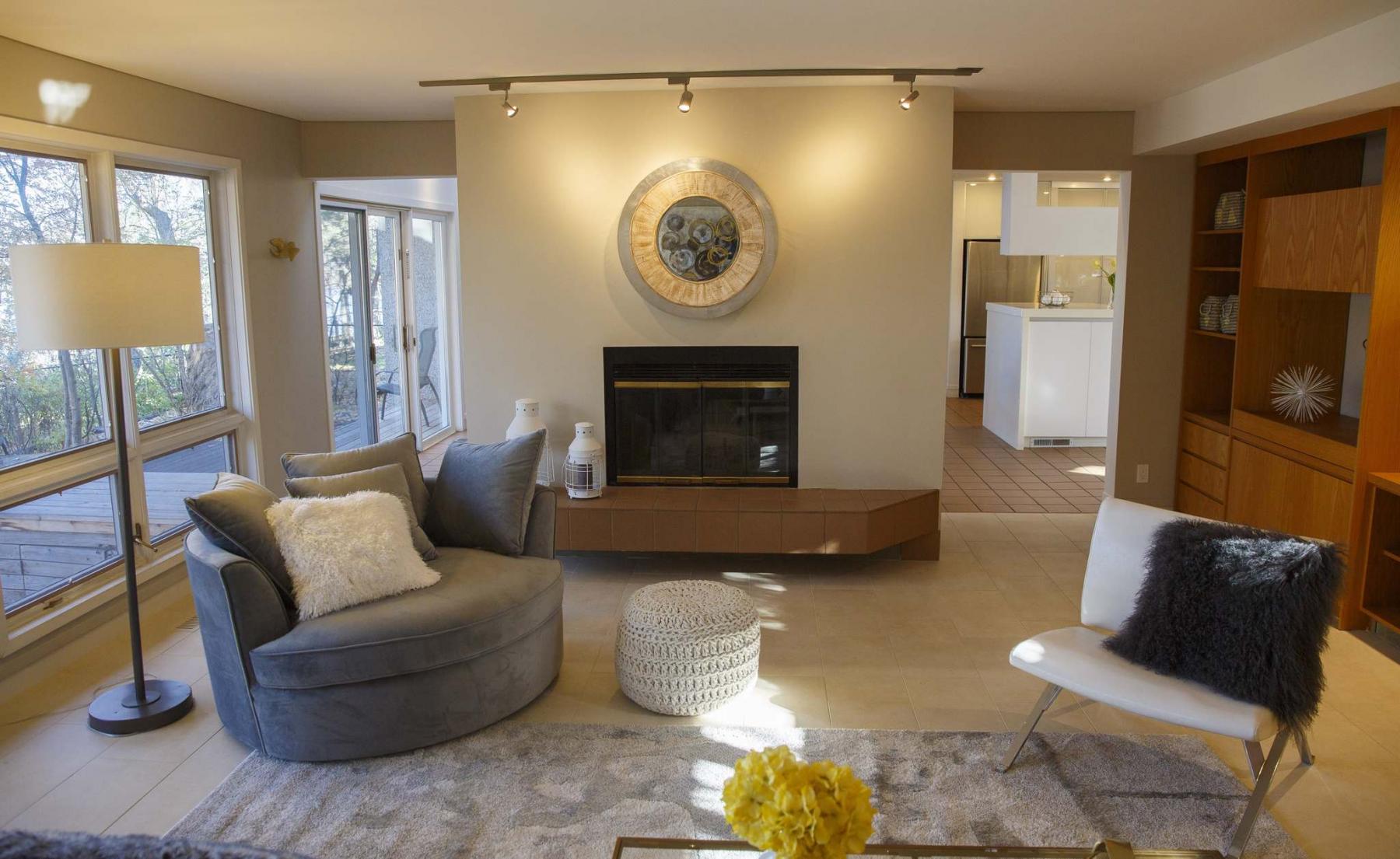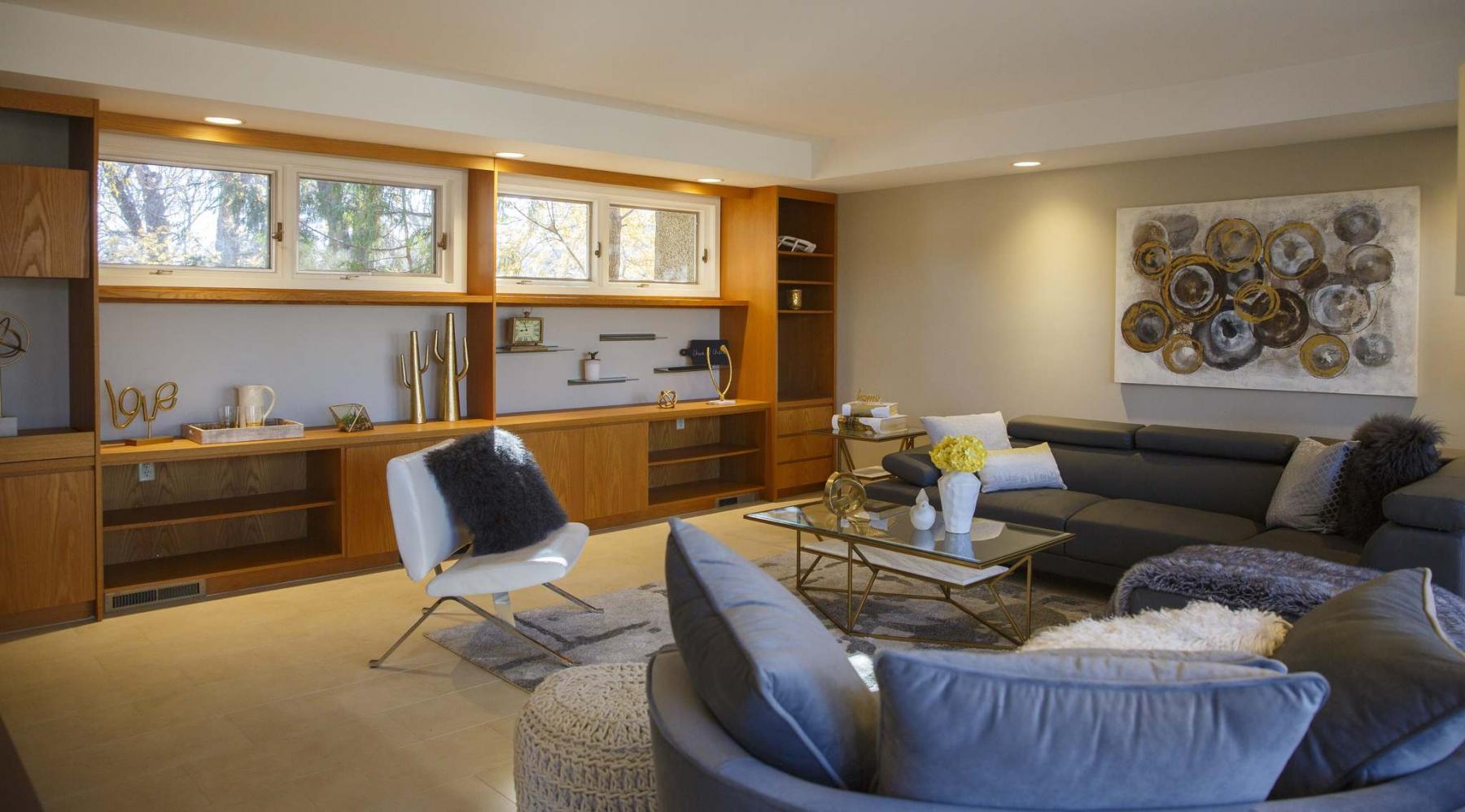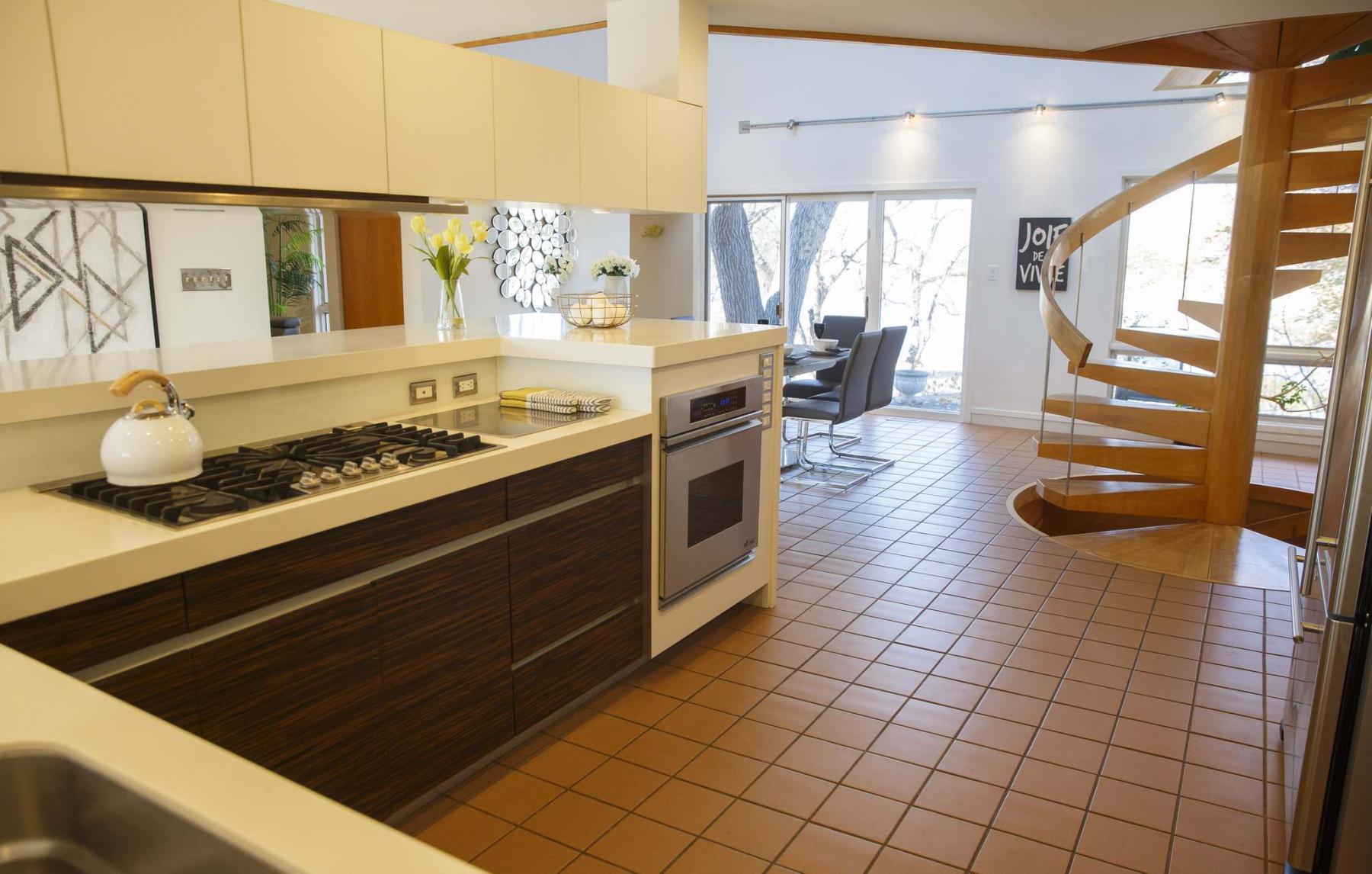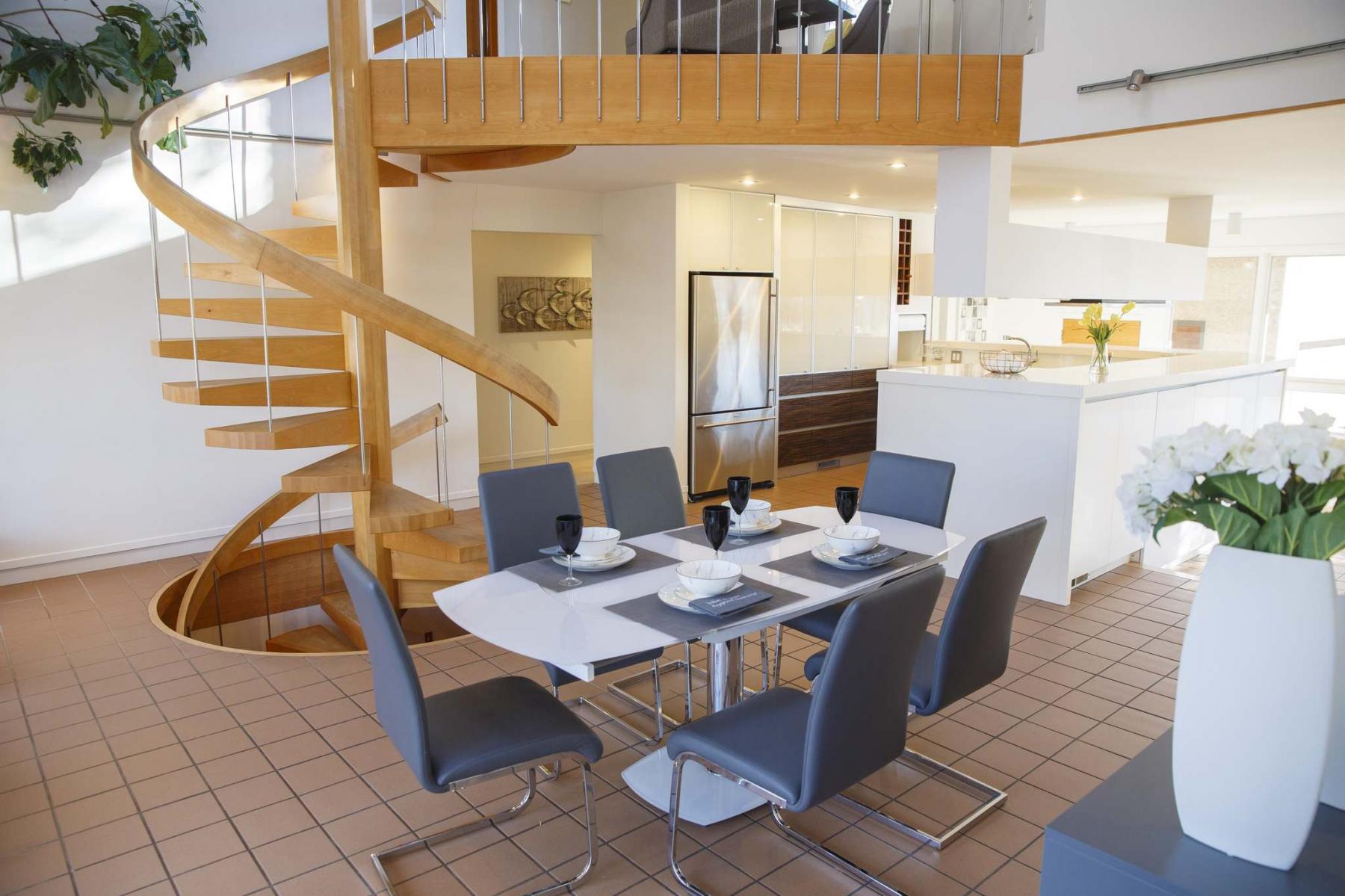 With its riverside location and oversized lots populated with mature elm, pine and birch trees, Kildonan Drive is one of the city's most historic and revered streets.
On any given day, there's plenty of quiet activity happening on the street: folks walking their dog, going for a power walk or a leisurely bike ride as they enjoy the quiet river setting, admiring the stately, traditionally designed homes that occupy the well-treed lots that run alongside the Red River.
However, if you take the time to walk well down the winding thoroughfare, you eventually come to 1170 Kildonan Dr. — and stop.
Instead of a traditional two-storey home, you find a modern, angular-looking home clad with cedar siding and a sand-coloured, terrazo-like stucco. And while it fits in seamlessly with its surroundings, you can't help but wonder how the 2,593-sqare-foot home got there.
Back in 1984, there was an old, tired home on the lot, and a local businessman bought it and tore it down. He then had one of Winnipeg's leading home designers, Bruce Wardrope, custom design a modern-concept home for him and his family to live in.
Today the design is still very contemporary.
"This home was built ahead of its time," says Cole Castelane. "The architectural splendour that set it apart in 1984 is still on display today — vaulted ceilings with skylights, expansive windows and an absolutely wonderful interior ambience."
One of the most impressive things about the home is its warm feel.
Even thought it's nearly 2,600 sq. ft. in size, it doesn't feel cavernous. Rather, it exudes a cosy, welcoming feel that's absent in so many modern-themed homes.
"I think that comes from the fact that natural light flows beautifully from the front to the back of the home," he notes. "As you walk in, three large windows at the front allow sunlight to filter in, making a soft, warm feel. With huge windows all around and above the main living area, you get great light flow throughout the entire main floor."
Not only is the home naturally bright and pleasingly spacious, but it also possesses plenty of modern function, says Castelane.
"The main living area is amazing. It starts off with a huge kitchen with contrasting white and wood-grain cabinets, a built-in natural gas cooktop stainless appliances and pot lights above."
It only gets better from there, he notes.
"The kitchen then opens onto a gorgeous dining area with vaulted ceiling with skylights, sliding patio doors that lead out to a two-tiered deck and all kinds of windows that showcase the river view. The staircase to the right of the dining room, which leads both upstairs and downstairs, is spectacular with its curved design and exotic wooden steps and railing."
There's also another special space to the left of the dining area: a spacious family room that comes with a light taupe tile floor and glass-filled rear wall.
"I just love the river view that the wall of windows provides — it's amazing," Castelane says. "If the next owners wanted to, they could blow out the wall between it and the kitchen to make the area more contemporary and add natural light."
A private bedroom wing situated to the right of the kitchen then completes the home's main level.
"It comes with a big main-floor laundry room, second bedroom and big master suite with river view, gorgeous three-piece ensuite with walk-in shower, tile floor, huge frosted glass window and floating vanity with white Corian countertop," he says. "There's also a wall of mirrored closets on the side wall and built-in storage behind the bed for all your wardrobe and accessories."
The winding, rock-solid staircase then links the main floor with the home's upper and lower levels.
Upstairs you'll find a cool sitting area surrounded by windows behind and above — and a patio door that provides access to a private balcony.
A hallway to the right then leads to a three-piece bath that was placed perfectly between a pair of bedrooms — one with a patio door to a covered balcony that overlooks the river, the other with day bed, pirate window and lofted play area.
Finally, there's the lower level, which offers two more bedrooms, a hot-tub area, media room, mechanical room with two furnaces and hot water tanks and plenty of storage space.
"This home really was built ahead of its time," Castelane says. "With its well-designed layout, keen attention to detail and great location — it's close to parks, biking trails, schools, downtown and all conveniences — it has so much to offer."
lewys@mymts.net
Details
Location: 1170 Kildonan Dr., Fraser's Grove
Year Built: 1984
Style: two-storey
Size: 2,593 sq. ft.
Bedrooms: six
Bathrooms: 3.5
Price: $849,800
Contact: Cole Castelane or Brett Castelane, Century 21 Bachman & Associates, 204-453-7653