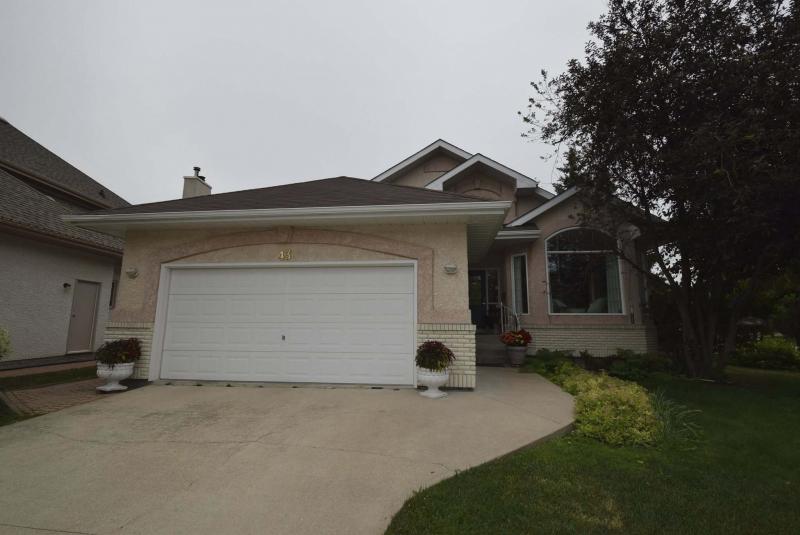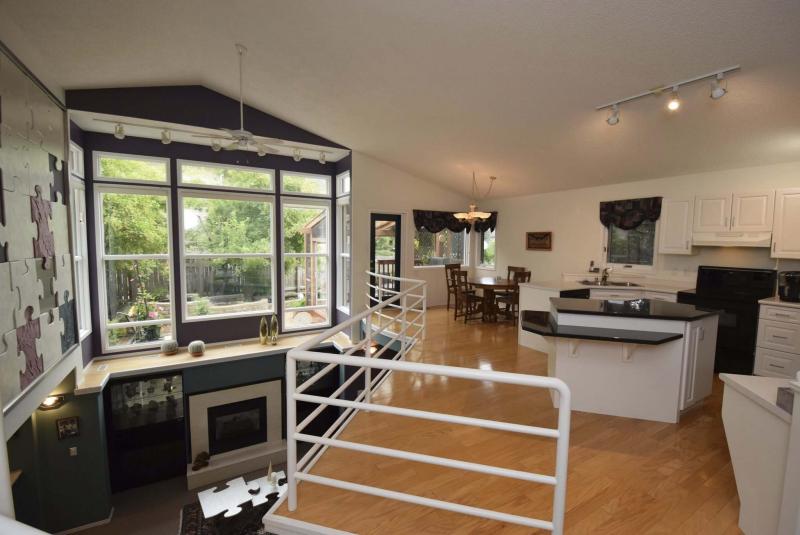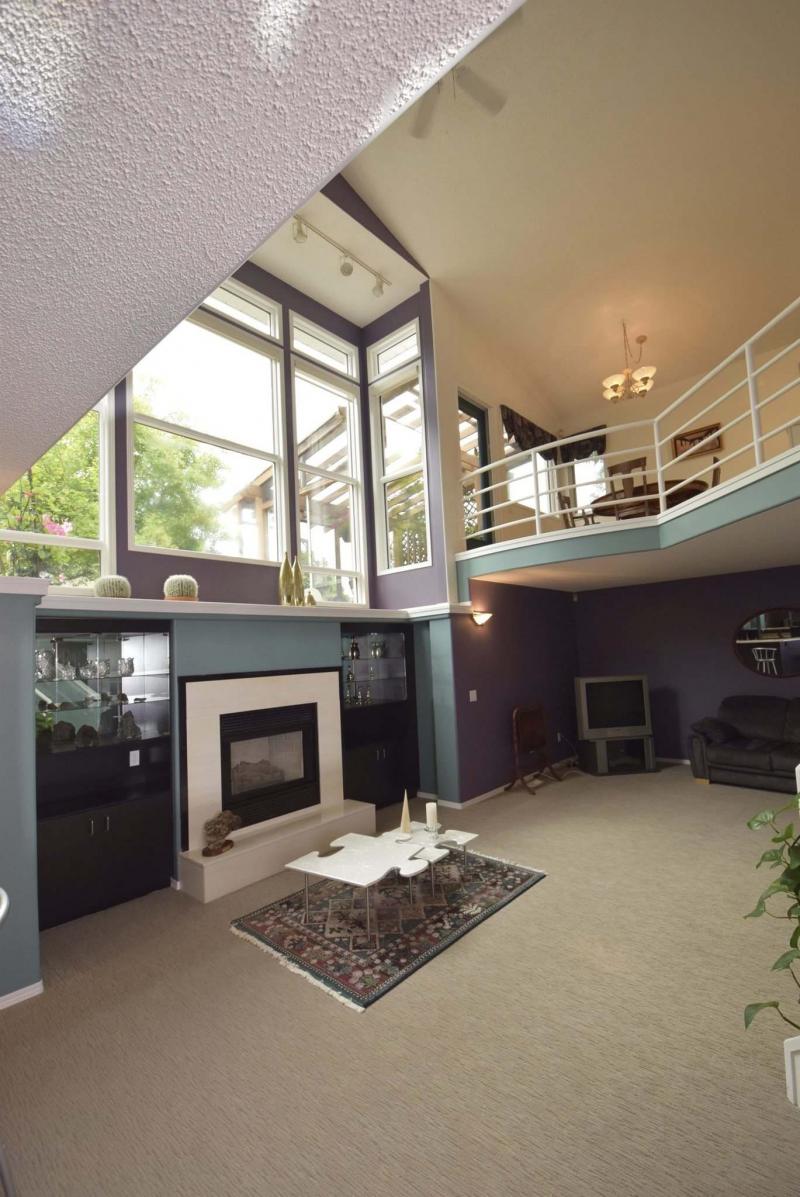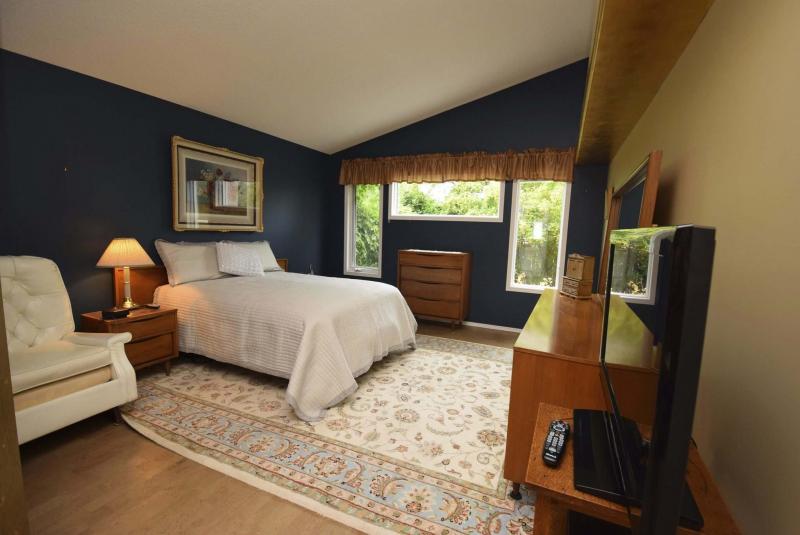 For reasons unknown, certain neighbourhoods tend to remain rather anonymous despite being a spectacular place to call home.
One such neighbourhood is south St. Vital's River Pointe.
Tucked away in a well-treed tract of land off River Road, just south of Bishop Grandin Boulevard, the enclave — which was conceived in the late 1980s — features a striking collection of custom-built homes surrounded by mature trees, vibrant shrubbery and native vegetation.
Pat Stecy of Re/Max Professionals says the area can be summed up in four words.
"It's a hidden gem," she says. "It's a wonderful area that produces a great combination of house and property. When you put the two together, that creates a great, rather magical package."
That package becomes even more magical when a home features an imaginative, yet practical design.
Such is the case with 43 River Pointe Dr., Stecy says.
"The home is truly one of a kind. It features a good combination of contemporary and traditional design features, with a wonderful design feature thrown in for good measure."
In short, the 1,440-square-foot bungalow is a bungalow with a twist, something that becomes apparent the moment you step inside.
Thanks to the fact that each space on the main floor features a vaulted ceiling — the layout is also open-concept from the living room/dining room, right through the kitchen — the home much larger than its listed square footage.
That thought dims the moment your gaze is drawn to the back of the home.
There, positioned perfectly over an open stairwell that leads majestically down to the expansive basement below, is a massive picture window that fills half of the great room's rear wall.
"It does two things," Stecy says.
"First, it brings in all kinds of natural light that flows through the entire main floor.
"Second, it brings nature into the home. The view of all the trees that surround the backyard is something to behold. Well-placed windows around the entire main floor bring in more views of the natural surroundings, too."
The home's interior isn't too bad, either.
The aforementioned open-concept floor plan — there's enough subtle segmentation to ensure it isn't too open — promotes both light and traffic flow, while well-spotted materials lend a welcome warmth to the naturally bright home.
Rich, medium-brown cork flooring runs through the living room into the master bedroom, while the gleaming oak hardwoods run through the kitchen/dinette area contrast beautifully with a wealth of country white cabinetry, angular white centre island with black granite countertops and black appliances.
Meanwhile, stylish white railing simultaneously defines the kitchen, lower-level staircase — and five-foot hallway off the living room that leads to a secluded master bedroom.
"The breathtaking nature view continues through the three windows on its rear wall," she says. "A vaulted ceiling makes the room feel even bigger, there's a big walk-in closet in the centre, and the ensuite is a spa-like space with its jetted soaker tub, four-foot shower, tile floor and country white vanity."
Those who desire to take in the gorgeous nature view first-hand can do so from a partially covered, screened-in pergola accessed via a patio door behind the dinette area, Stecy adds.
"With its beautiful collection of mature trees, landscaping and water feature with brick border, the backyard is a tranquil spot that can be enjoyed from the screened-in comfort of the pergola. It's a sensational spot to relax in, or visit with company."
Finally, there's the daylight basement, which is equally sensational.
"It doesn't feel like a basement with all the natural light that floods in from the huge window above. A fireplace with beige tile surround beneath it adds style, while a wet bar and media area complete the rec room," she says. "There's also two bedrooms, a full bath and huge mechanical/storage room. It also has a structural wood floor, which makes for a warmer basement."
Stecy says the home is unlike any she's listed previously.
"It's spectacularly different. Because it was built with forward thinking, the house is flooded with light and features nature views from virtually every room. The floor plan is practical, finishing materials are lovely and its location is incredible. It's a hidden gem that's waiting for a new owner to enjoy."
lewys@mymts.net
Details
Location: 43 River Pointe Dr., St. Vital
Year Built: 1993
Style: Bungalow
Size: 1,440 sq. ft.
Bedrooms: 4
Bathrooms: 3 full
Price: $479,900
Contact: Pat Stecy, Re/Max Professionals, 204-477-0500
Open House: Sunday, July 8, 2-3:30 p.m.