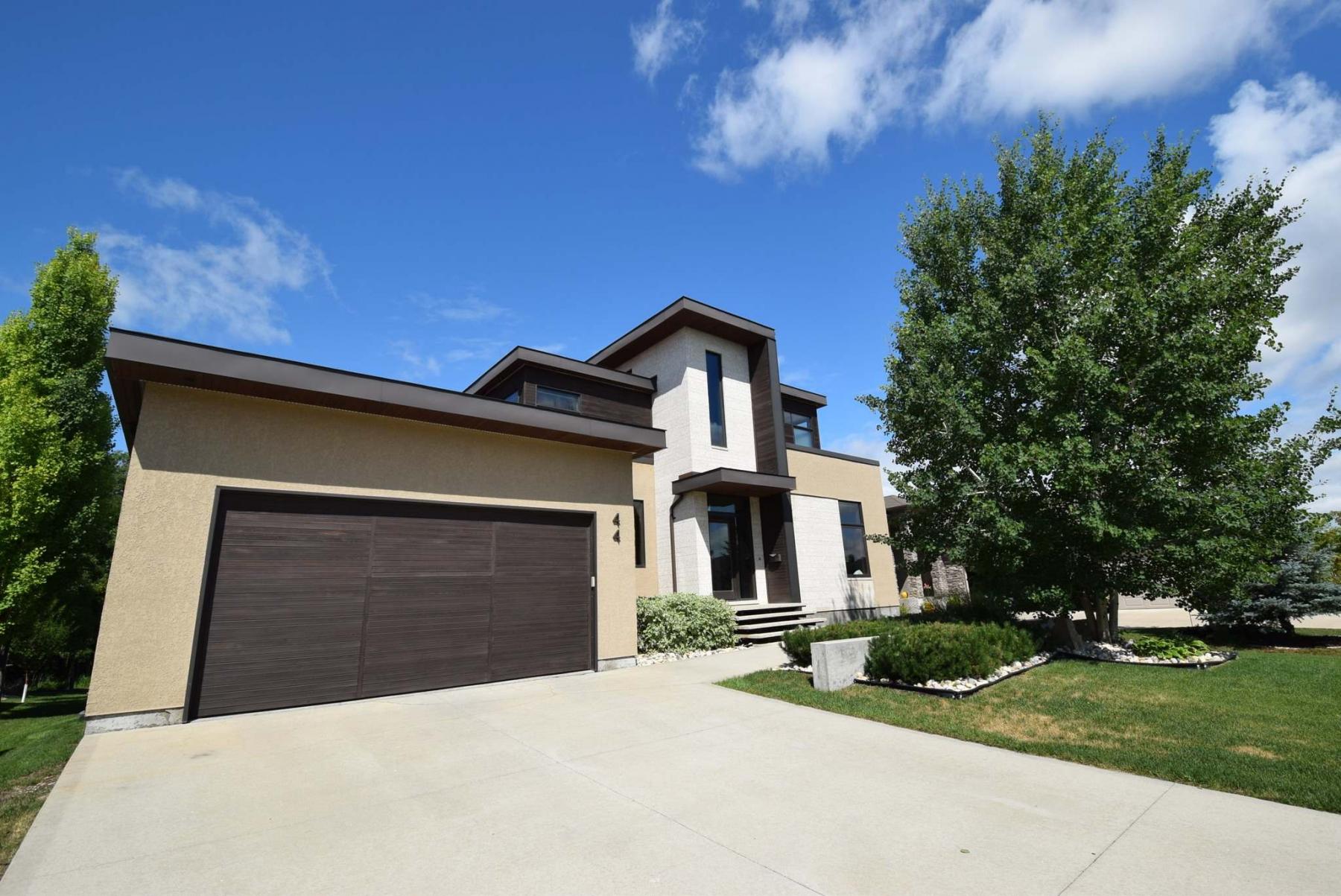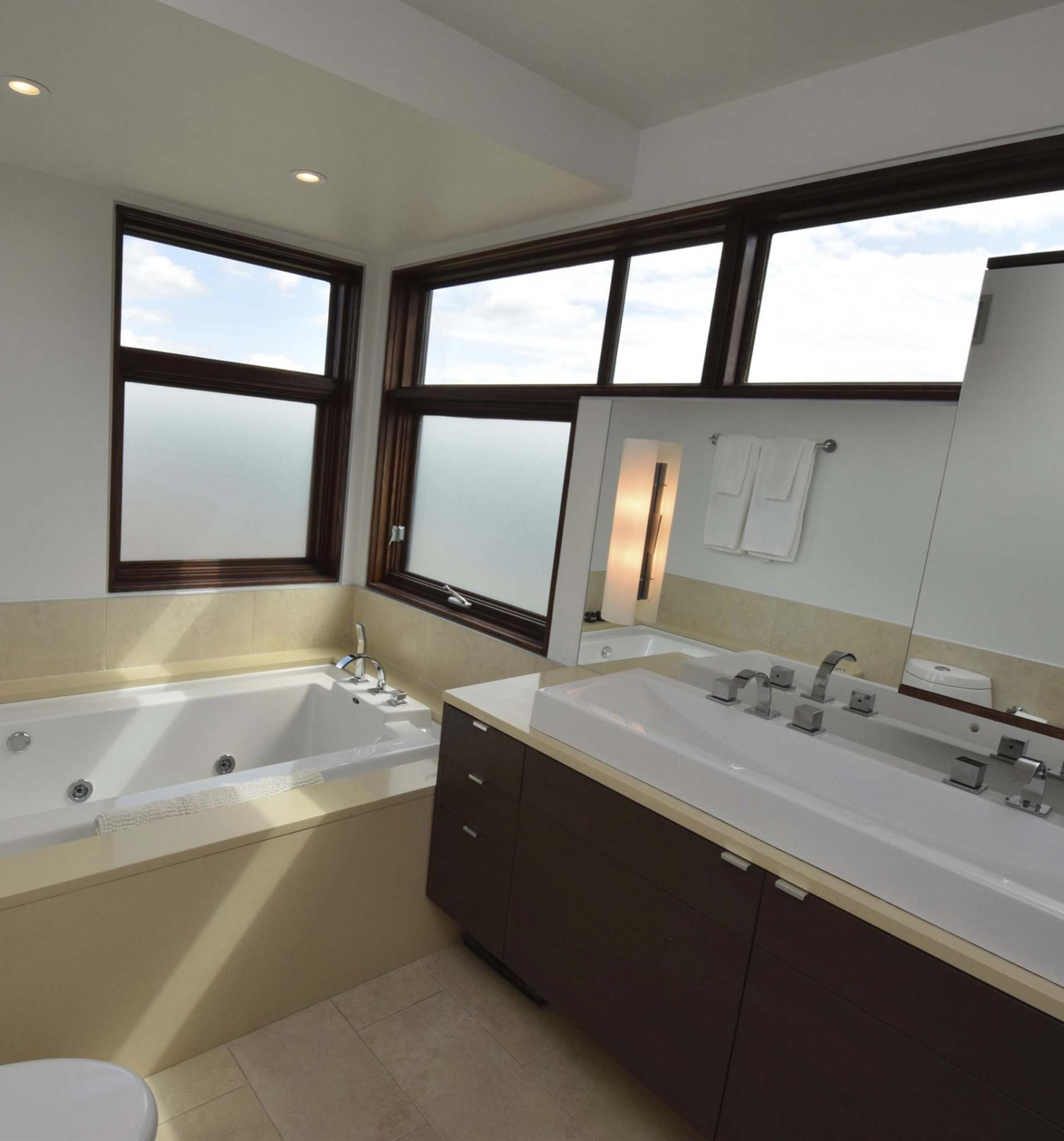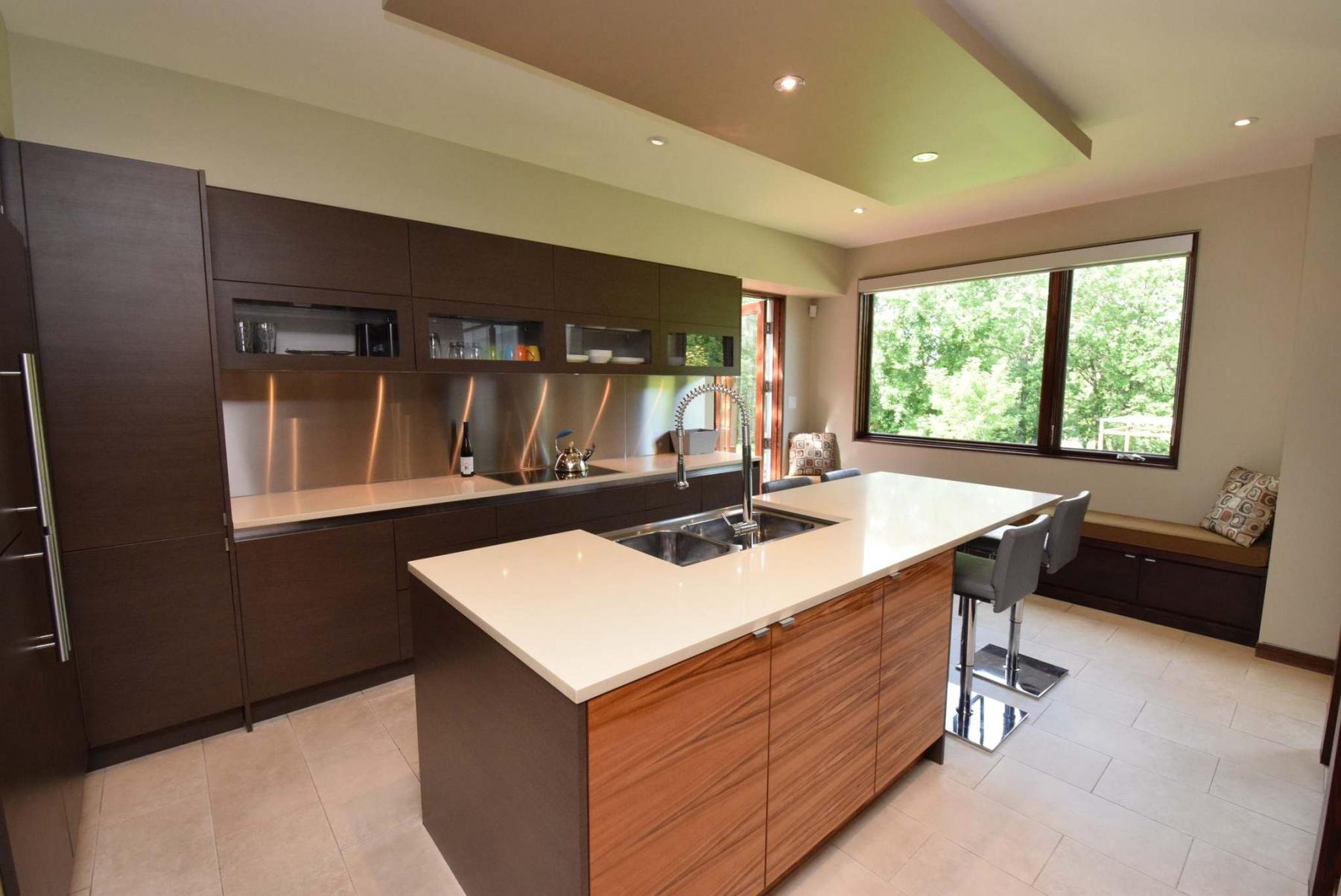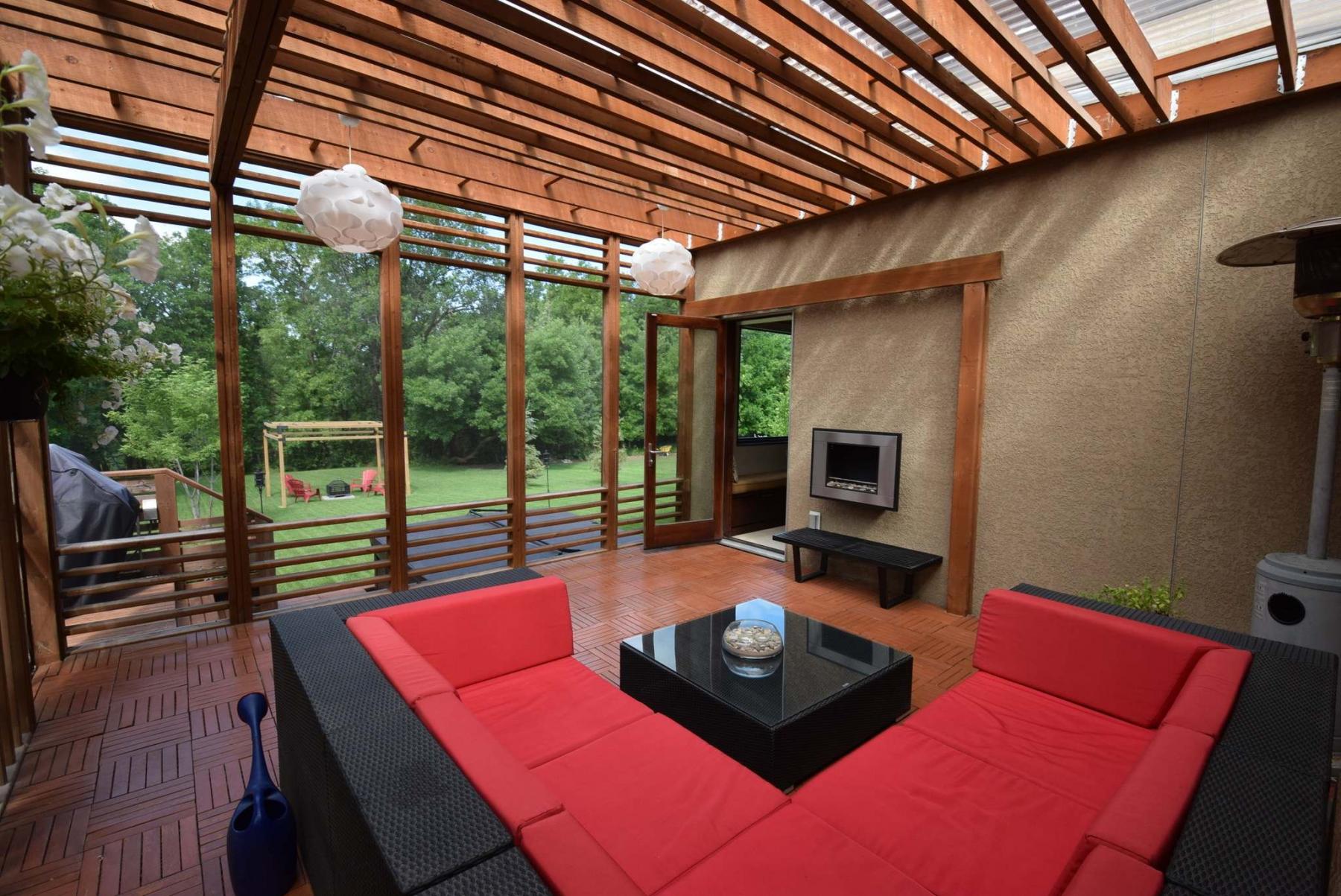 After deciding to build a new home back in 2008, Greg Loeppky had to think about where he wanted to build it, and what type of home he wanted to build.
The first decision proved to be an easy one, as his builder found him a deep, picturesque lot at 44 Bridgetown Dr. in Royalwood.
Not only was the lot huge, but it also backed onto mature forest with the scenic Seine River running languidly behind the trees. And it was the last building lot on the quiet street, which was lined on either side by a cracking collection of striking bungalows.
Loeppky then decided on what type of home he wanted to build.
"I decided that I wanted to build a modern-style home, so I enlisted the help of my best friend growing up, Philip Frederickson. He was an established architect in Toronto, and designed the home remotely from there. His dad George, also an architect, helped with on-site work."
He then set about designing and building the home in 2010 with Brian Contant of Character Homes.
"Even though the home was to be a linear, modern design, I wanted it to have the interior feel of a cosy River Heights home," Loeppky says. "We went with a centre hall design. A foyer takes you to a wide hallway with the upper and lower staircases in the centre, the dining room and living room to the right and kitchen to the left. There's also a den and mudroom."
Due to its modern design, the 2,243-square-foot home, while warm — a collection of wood finishes including gorgeous Tigerwood hardwoods were employed to give it a cosy, welcoming feel — featured some definite design departures from a River Heights Classic.
The two most notable departures were its ceiling heights and the liberal use of glass around and inside the home.
"The ceiling in the centre hall area is 26 feet high, while ceiling height in the main living areas is 12 feet," he says. "That increased the feel of interior volume, while all the windows at the front and back of the home let in all kinds of natural light."
There's another reason for all the glass, Loeppky says.
"We wanted to build a home that lent itself to passive solar heating. With that in mind, we put in high overhangs so the sun wouldn't heat the home in the summer. In the winter, when the sun is down low, it comes through the windows and heats the home naturally. The back of the home faces west, while the front faces east.
"The home was then made even more energy-efficient by utilizing a commercial R50 PolyISO flat roof system with SBS and placing extruded polystyrene insulation outside the concrete foundation and home envelope, which is comprised of acrylic stucco and clear cedar siding.
"Our monthly combined energy bill is $300 on budget — not bad for a home that offers over 3,500 sq. ft. of total living space," he says.
Once all the technical considerations were addressed, Loeppky and company turned their attention to designing a home that was modern, yet inviting.
In addition to the Tigerwood hardwoods — which offer all kinds of grain and colour variations — Mondrian panelling was applied to the side of the centre stairwell, the two-sided fireplace that neatly divides the dining room and living room was clad in Manitoba tyndall stone, and other materials were added to the overall material mix to amplify the overall feeling of warmth.
"For example, we outfitted the kitchen with rift oak cabinets with garage-style hinges, taupe quartz countertops and a heated tile floor. We put in a stainless backsplash and 14-foot island with built-in table to tie in with the home's modern design theme."
Much like a River Heights Classic, the home features distinct spaces: the slick dining room and serene living room to the right of the stairs, and the kitchen to its left. Unlike many Classics, however, flow between spaces is exceptional due to ultra-wide doorways that promote seamless flow from space to space.
Then, there are spaces that seem to come out of nowhere, such as a stunning sunroom to the left of the kitchen.
"It's a space that we spend a lot of time in during the summer months," Loeppky says. "It's not only filled with light from the sides, but from above as well. It features PalRuf, a clear acrylic material with snow load capacity. All the light — and the backyard view — is just fantastic."
The same could be said for the home's other two floors.
Turns out, its top floor is actually comprised of two different levels. The first holds two secondary bedrooms and a four-piece bath.
The second level, which is set three steps up, is the master suite's domain.
"We placed it three steps up to maximize privacy," he says. "When you wake up in the morning, you get a panoramic view of the forest and Seine River behind the home. It also has its own private balcony, dual walk-in closets and a beautiful ensuite that comes with jetted soaker tub, seven-foot shower with rain shower head and body sprays and heated tile floor."
The expansive abode is then finished off by a lower level that simply feels like an extension of the main floor due to its open, light-filled design.
"To me, it's the best part of the home because it doesn't feel like a basement. There's a media area with wet bar, bedroom, office, three-piece bath, huge laundry room and storage room."
Loeppky adds the backyard is pretty special, too.
"We decided to keep things simple, so it's still a bit of an open canvas. There's an outdoor fireplace with pergola and sitting area that's next to the Seine and a beautiful collection of 60-foot-high trees," he says.
"We've loved our time here, but it's time to move on to build another modern home."
lewys@mymts.net
The details
Location: 44 Bridgetown Dr., Royalwood
Year built: 2007
Style: two-storey
Size: 2,243 sq. ft.
Bedrooms: four
Bathrooms: 3.5
Price: $919,900
Contact: Bill Young, Purplebricks, 855-953-9533