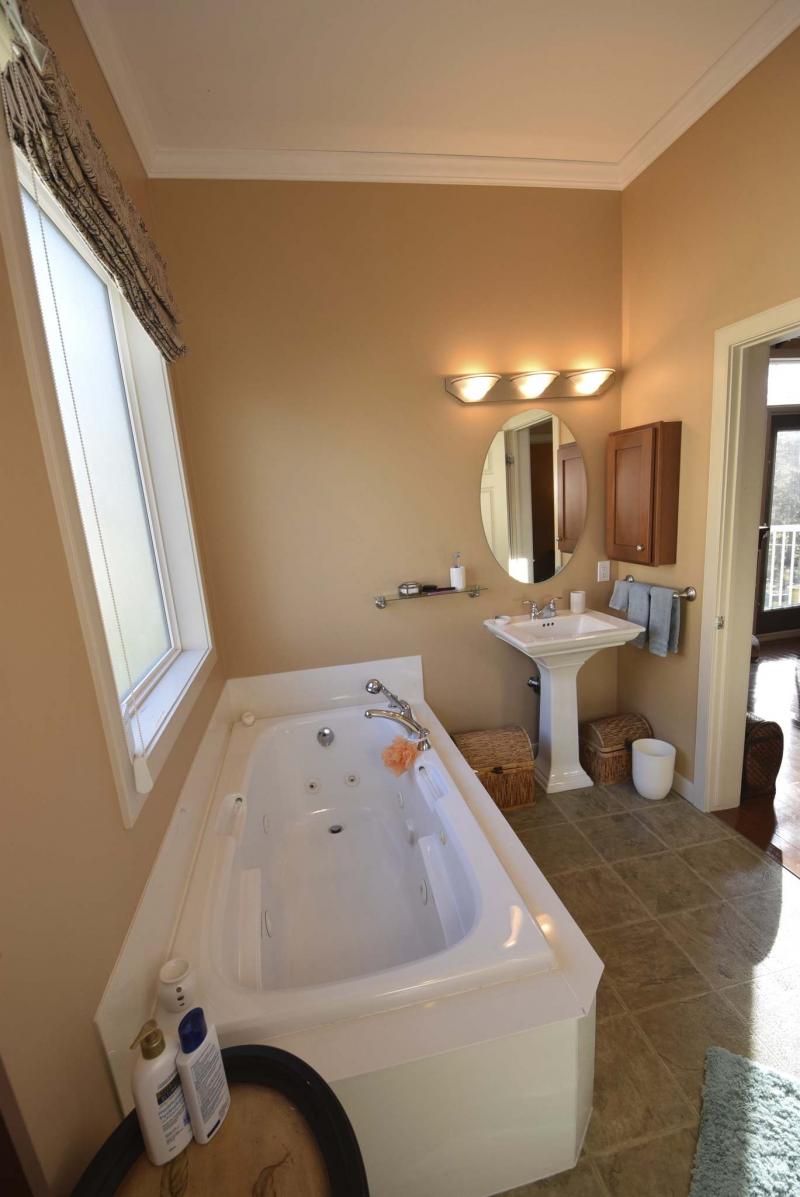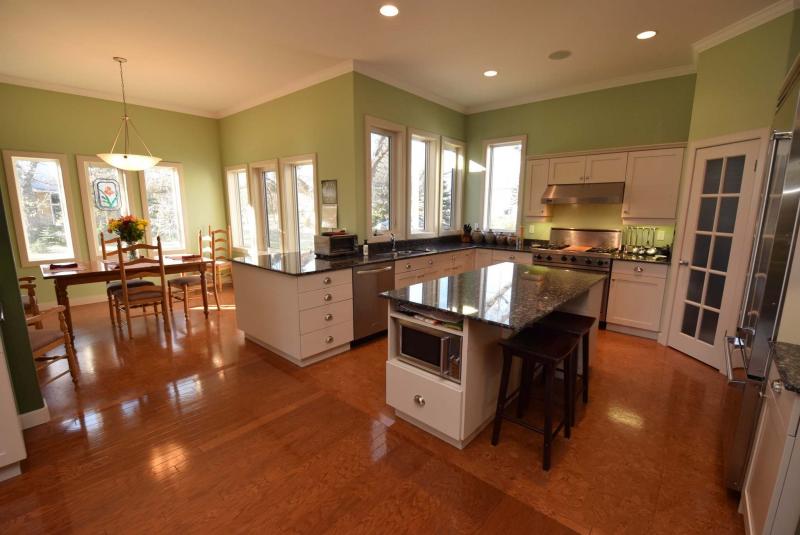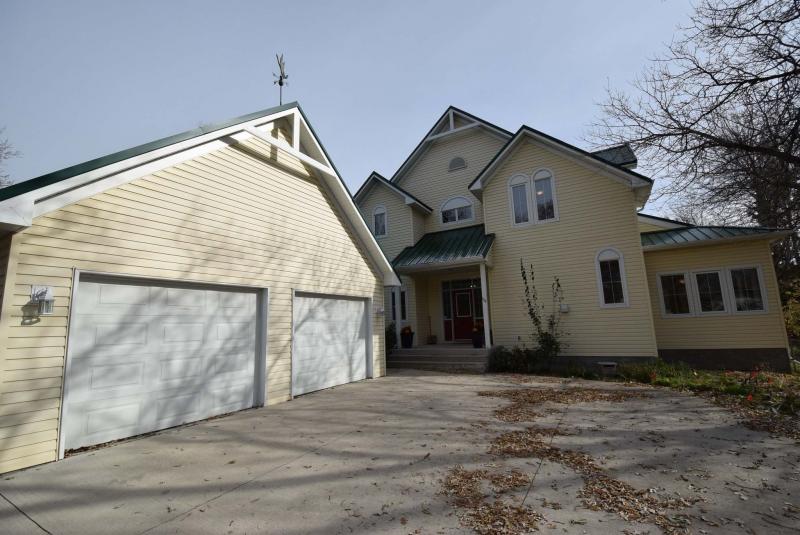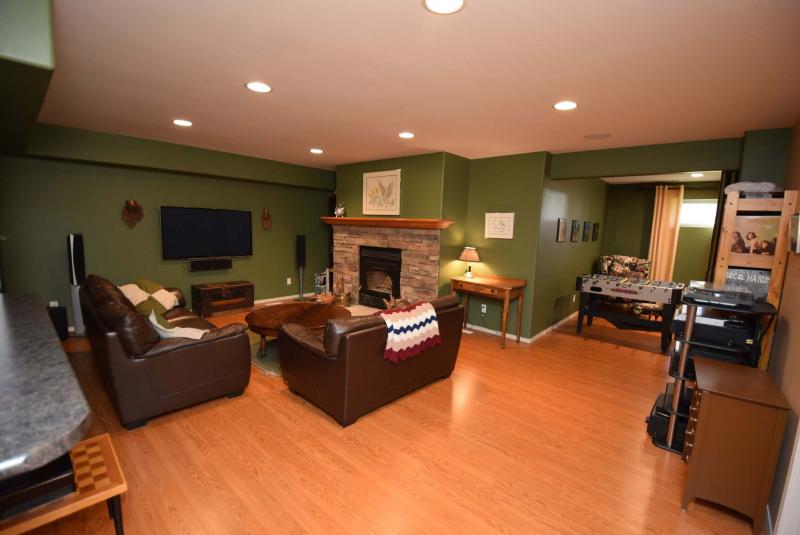 Sometimes, the most amazing homes are hidden from plain view.
That's the case with 154 Seine St., Kristel Coldwell of Coldwell Banker Preferred Real Estate says.
"This home is tucked away in an isolated little pocket of land well back from St. Mary's Road," Coldwell says. "In fact, you're so far from St. Mary's Road that if you didn't know where you were, you'd never know you were in the heart of the city. You're only minutes from downtown in a country-like setting next to the Seine River, surrounded by unspoiled nature."
Best of all, the St. Boniface-area home, a 2,832-sq.-ft., two-storey custom design by Parkhill Homes, is only 12 years old.
"Although the home was built in 2006, it looks like it's been here forever," Coldwell says, noting that it's surrounded by an intriguing collection of homes, some nearly a century old, others a similar vintage. "It fits into the area perfectly."
The moment you step inside, the home's contemporary design comes to the fore.
An ultra-wide foyer with soaring ceiling creates an immediate sense of space, while a well-organized layout gets the home off to a functional start.
To wit, both the upper- and lower-level stairways are tucked away to the left to open up space, while a hallway leads to a trio of spaces.
"This is where the home's modern design comes into play," she says. "The hallway contains a main-floor laundry room, powder room — and a master suite set off in its own private area at the end of the hall."
In short, the master suite is a complete retreat.
Not only does it contain a huge walk-in closet and a light-filled ensuite with soaker tub, corner shower and stylish pedestal sink, but a patio door (with transom window above) on its rear wall lets in tons of natural light.
At the same time, it offers unfettered access to a park-like backyard.
"Step out the patio door, and you walk out into a natural setting," Coldwell says. "Wildlife is also at your back door, as deer and other animals regularly (visit). There's a brick patio to enjoy your morning coffee on, too. The setting makes you feel like you're out in the country."
Meanwhile, the home's great room — accessed via a doorway to the right of the foyer — is a perfect blend of traditional and contemporary design themes.
An open-concept area, it's light-filled, navigable and welcoming.
And, while it's essentially wide-open, each of its three spaces (kitchen, formal dining room, informal dining area) is marvellously distinct.
"The great room is an absolutely incredible area. It's started off by an island kitchen with granite countertops, cork floor, a wealth of light mocha cabinets and commercial stainless steel appliances. The kitchen has four large windows on its rear and side wall that let in loads of light and beautiful side-yard views."
Thanks to the great room's generous size, there's no shortage of space to eat and visit, either. There's a formal dining room to the left of the kitchen, as well as an informal dining area to its right.
"The informal dining area is a particularly wonderful space," she says. "It's not only surrounded by six windows, but there's also another space that can be accessed by going through a patio door on its rear wall."
Turns out, that space is a serene three-season sunroom.
"Again, it feels like its been here forever, not just 12 years. It's surrounded by windows, and has a door to its rear that leads out into the backyard. With the beautiful views and all the light that enters it, you feel like you're out at the cottage."
The great room is then capped off by a magnificent living room at its rear.
"A huge bay window frames the backyard perfectly, while a stone wood-burning fireplace and gorgeous oak hardwoods give it a warm, rustic feel," she adds. "The great room — there are also built-in speakers on the ceiling above — is perfect for both family life and entertaining."
Like the main level, 154 Seine's upper level is also supremely bright and spacious.
Coldwell say there's no shortage of functional, well-placed spaces.
"There's not only three big bedrooms, but there's also a four-piece bath, family room, library/den and a storage room. The bedrooms were placed in their own private hallway away from the den/media room area, and feature huge, well-placed windows that let in loads of natural light."
A fully finished basement with structural wood flooring then adds more than 1,000 sq. ft. of livable space, taking the home's total livable space to more than 3,800 sq. ft..
"It offers a rec room with media area and games room, exercise room/den, storage room, workshop plus another bedroom and three-piece bath," she says. "The media area is a beautiful space with its wood burning fireplace, while the games room and exercise room can alternately be used as a bedroom or den. The home also comes with geothermal heating and cooling, as well."
The like-new home, which also comes with a 24-by-22-foot detached double garage, is ready and waiting for a family looking for a home that's centrally located, yet feels like a country retreat.
"You can walk out your front door and go kayaking on the Seine River in the summer or snowshoeing in the winter, yet downtown is only minutes away and you're close to all kinds of amenities in St. Boniface and St. Vital," Coldwell says. "There's nothing like this in the city. It's a perfect spot for either a young, growing family, or a multi-generational family."
lewys@mymts.net
The details
Location: 154 Seine St., St. Boniface
Year built: 2006
Style: Two-storey
Size: 2,832 sq. ft.
Lot size: One acre
Bedrooms: 5
Bathrooms: 3.5
Price: $880,000
Contact: Kristel Coldwell, Coldwell Banker Preferred Real Estate, 204-296-0700