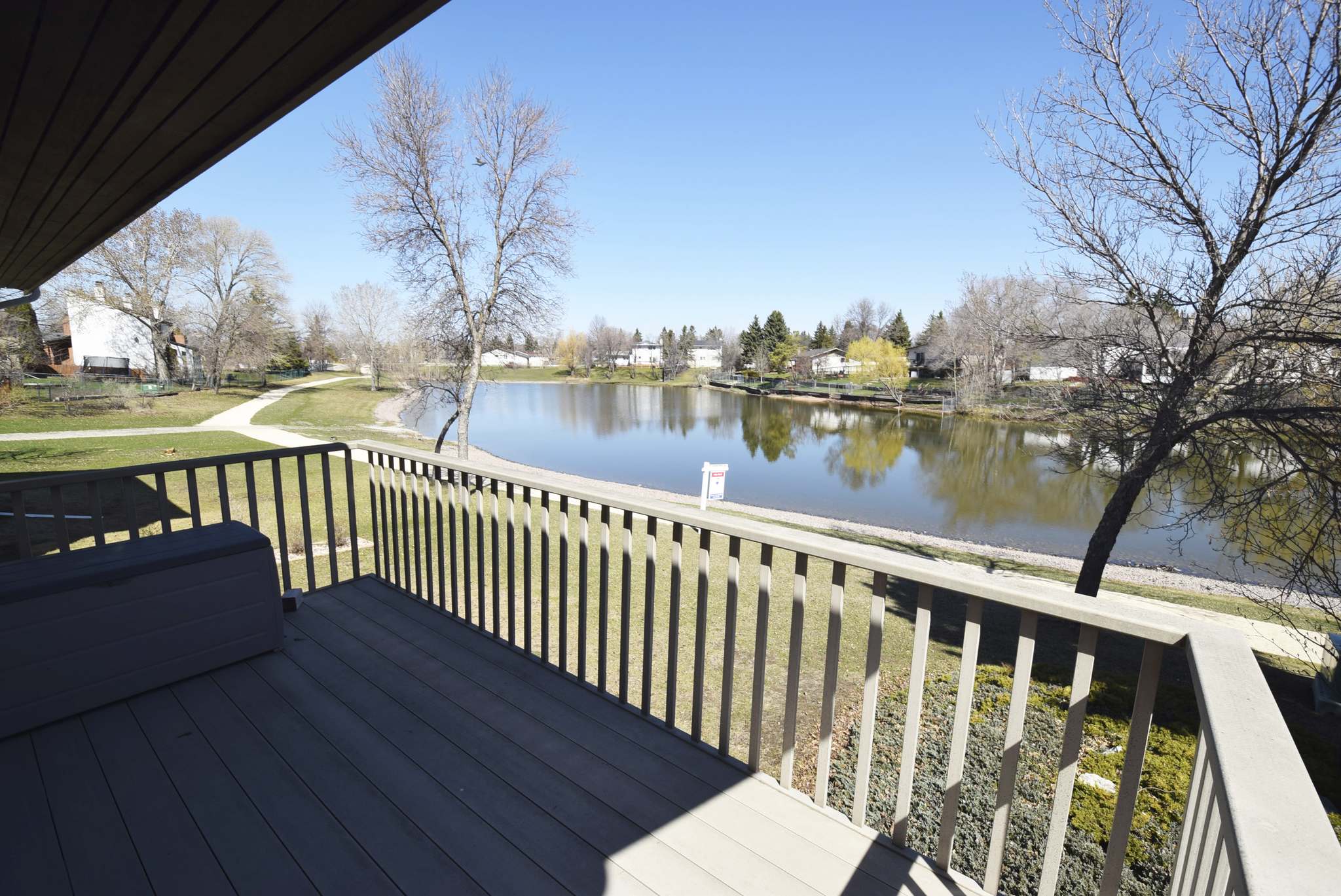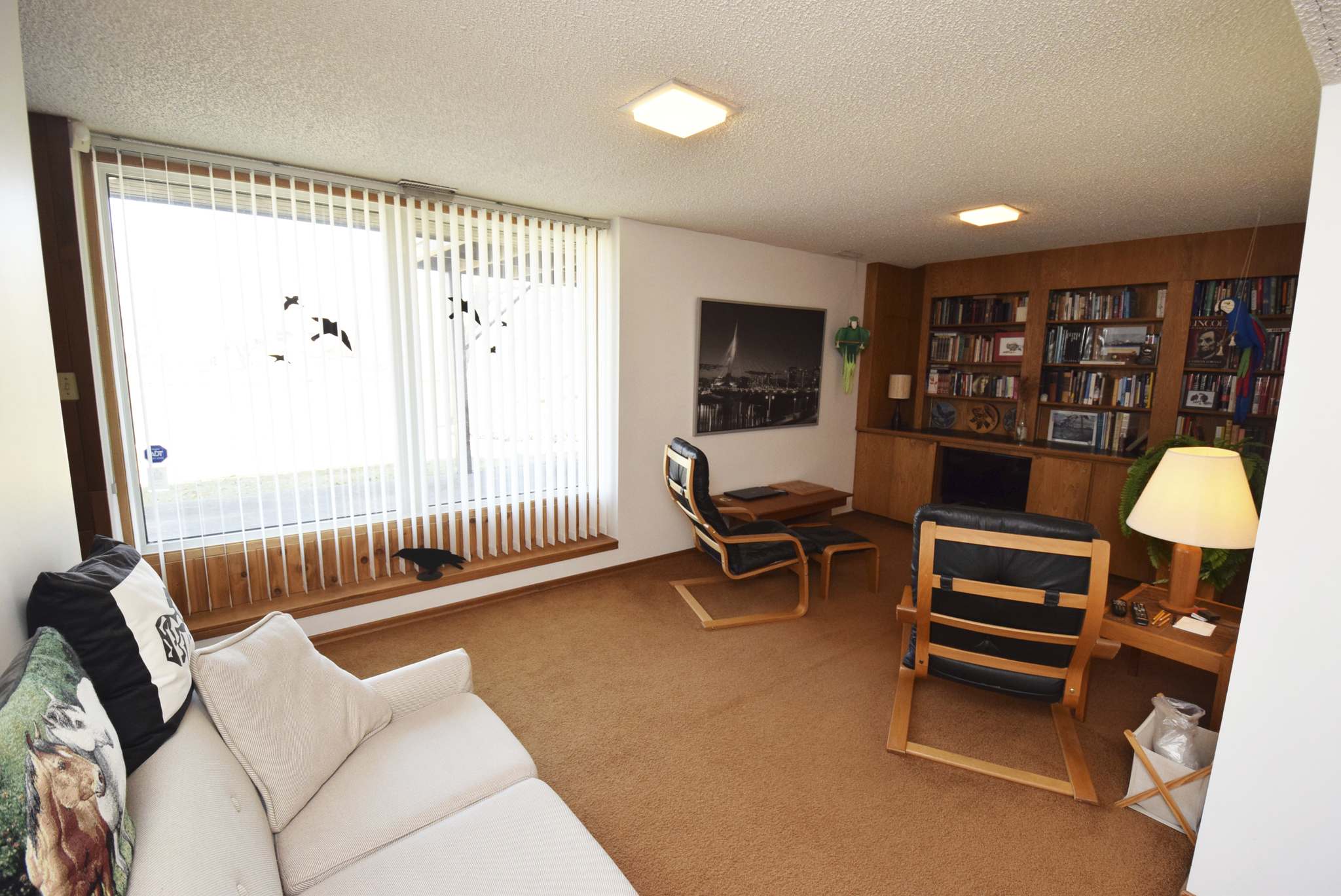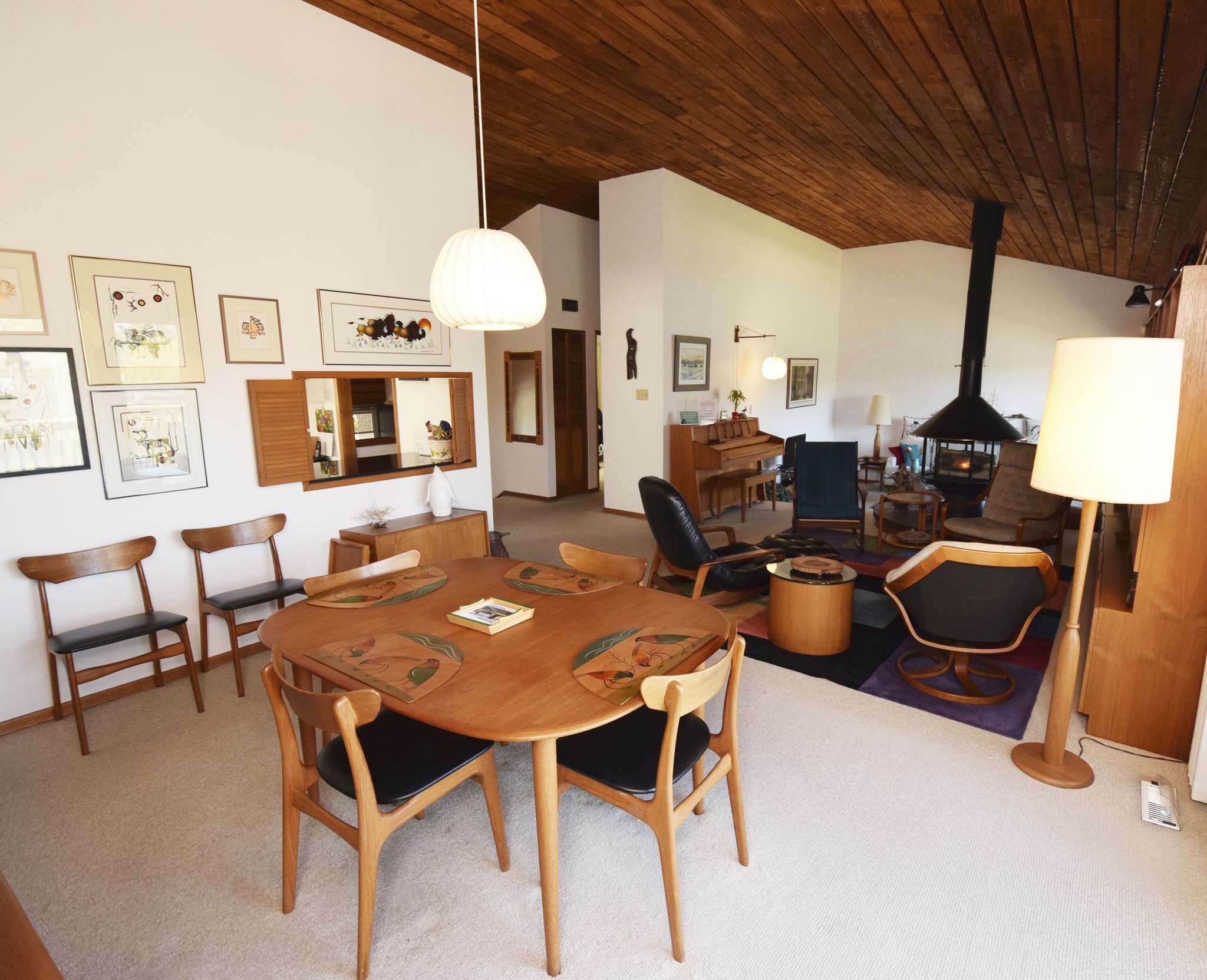 About 40 years ago, a select collection of homes was built along a man-made lake in Waverley Heights.
Lakeshore Road, with the lake and a pristine collection of pine, birch and oak trees, is nestled between Markham Road and Chancellor Drive just off Bison Drive. The area has a distinct cottage feel to it.
Yet, it's just minutes to conveniences in Fort Richmond and Fort Garry, and very close to the University of Manitoba.
Pat Stecy of Re/Max Professionals says 75 Lakeshore Rd. — a 1,190-sq.-ft. bungalow with a walk-out basement — offers a rare opportunity to own a home in the lakeside enclave.
"Homeowners in this area just love the cottage-like atmosphere and convenient location. Like many homes in the neighbourhood, this home has been lovingly lived in by the same family for many years," Stecy says. "Homes don't come up for sale here very often."
Stecy adds that residents love the neighbourhood for its uniqueness. "Back in the mid-'70s, homes with walk-out lots weren't that common. Both the area and this home were ahead of their time."
Indeed, the area could be considered a forerunner of the Bridgwater neighbourhoods. Much like Bridgwater, the backyard slopes gently toward the water out back, with a walking trail set between the lake and backyard. The mature trees that dot the area and quiet surroundings combine to create an isolated, natural feel that nearly fools you into thinking you're at the cottage rather in the centre of the city.
The home's interior further adds to that feel, Stecy says.
"It's rustic, but at a different level than a cottage or cabin. The living room features a high ceiling with a marvellous touch of cedar that spans it from end to end. At the same time, the rear of the home was designed to showcase the wonderful nature and water views out back."
Thanks to a huge picture window on the sunken living room's rear wall and a pair of windows and a patio door behind the dining room, those views are showcased to the max. Natural light filters lazily inside, creating the same sort of relaxing ambience that's associated with being out at the lake.
A cool accessory situated between the living room and sitting area only adds to that cottagey feel, she adds.
"With its wood and slate base, the fireplace — which is presently electric, but could be converted back to gas — is the perfect finishing touch. The living room/sitting area is a great spot to entertain or just curl up with a good book."
The dining room isn't a bad spot, either, Stecy says.
"It not only offers gorgeous lake views, but it also has a direct entrance to a large balcony that overlooks the lake. It's a wonderful spot to visit with guests or enjoy the lake view with your favourite beverage. There's also a patio below where you can put your barbecue and summer furniture."
The home's main level is then completed by three spaces: an eat-in kitchen, master suite and remodeled four-piece bath.
"I absolutely love the kitchen," she says. "It has a big, east-facing window that lets in lots of natural light, granite countertops, loads of white cabinets, a vinyl faux-hardwood floor and a cut-out by the sink that can serve as a pass-through to the dining room when you entertain."
And because the master suite is the only bedroom on the main level, it's as private as can be.
"Parents or empty-nest couples will love all the natural light, its vaulted ceiling and the double closet that offers plenty of storage space for wardrobes. It's a lovely space, and is only steps from the bathroom."
Then there's the home's sensational lower level. "It contains a family room with huge window, two big, bright bedrooms, a four-piece bath and a large utility/storage room," Stecy says. A door in the utility/storage room can also be used to access the backyard. "With the amazing lake view and all the light that comes in from the window, it doesn't feel like a basement. It's a perfect spot for teenagers."
Priced at under $400,000, 75 Lakeshore Rd. is the ideal landing spot for either a young family or empty-nesters looking for a livable, character-filled home.
"It's a wonderful home in every way. The neighbourhood is lovely, it's close to everything, and there's nothing to do but move in and enjoy," she says.
lewys@mymts.net
The details
Location: 75 Lakeshore Rd., Waverley Heights
Year built: 1975
Style: Bungalow with walk-out basement
Size: 1,190 sq. ft.
Bedrooms: three
Bathrooms: two
Price: $399,900
Contact: Pat Stecy, Re/Max Professionals, 204-981-6282