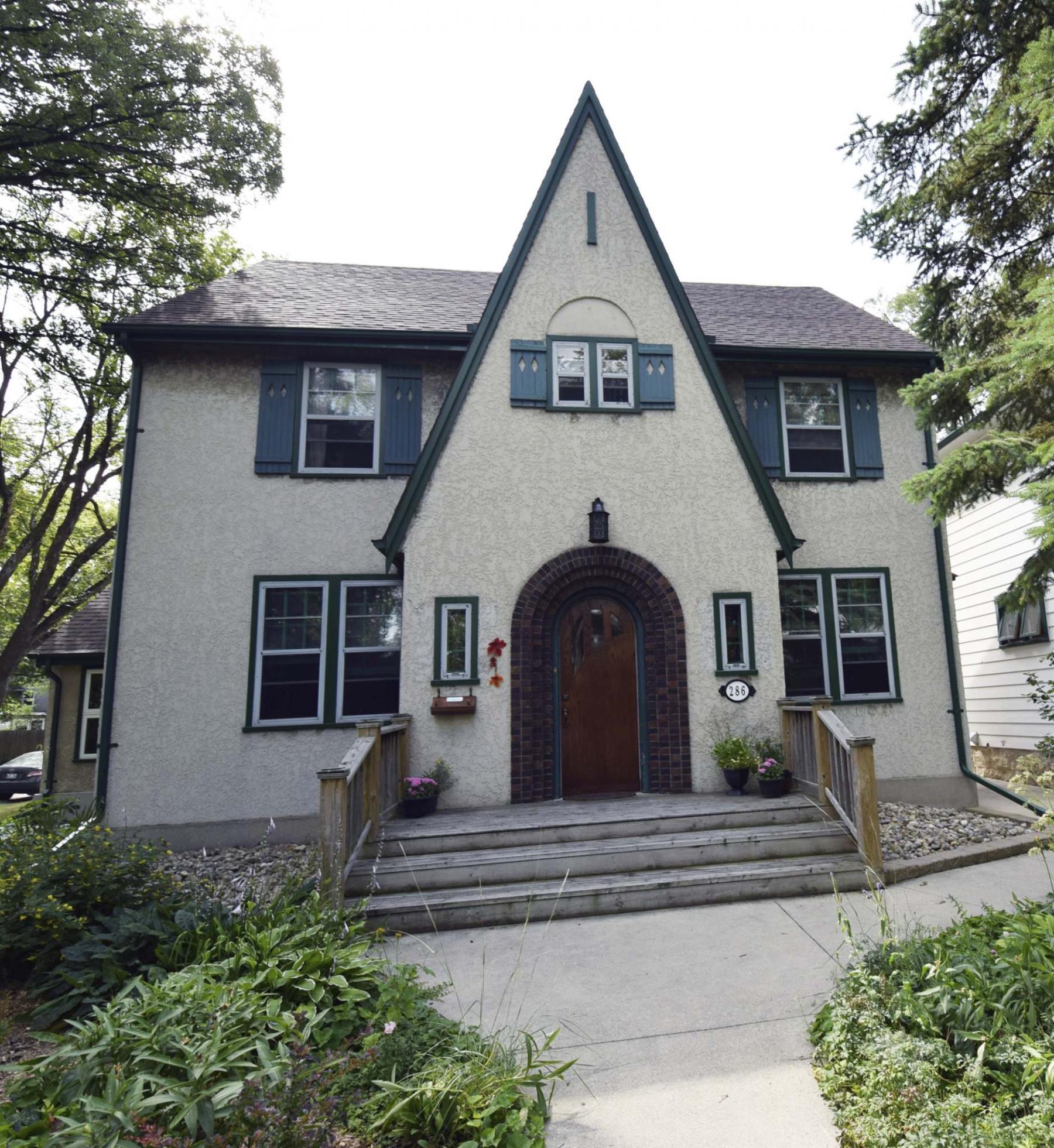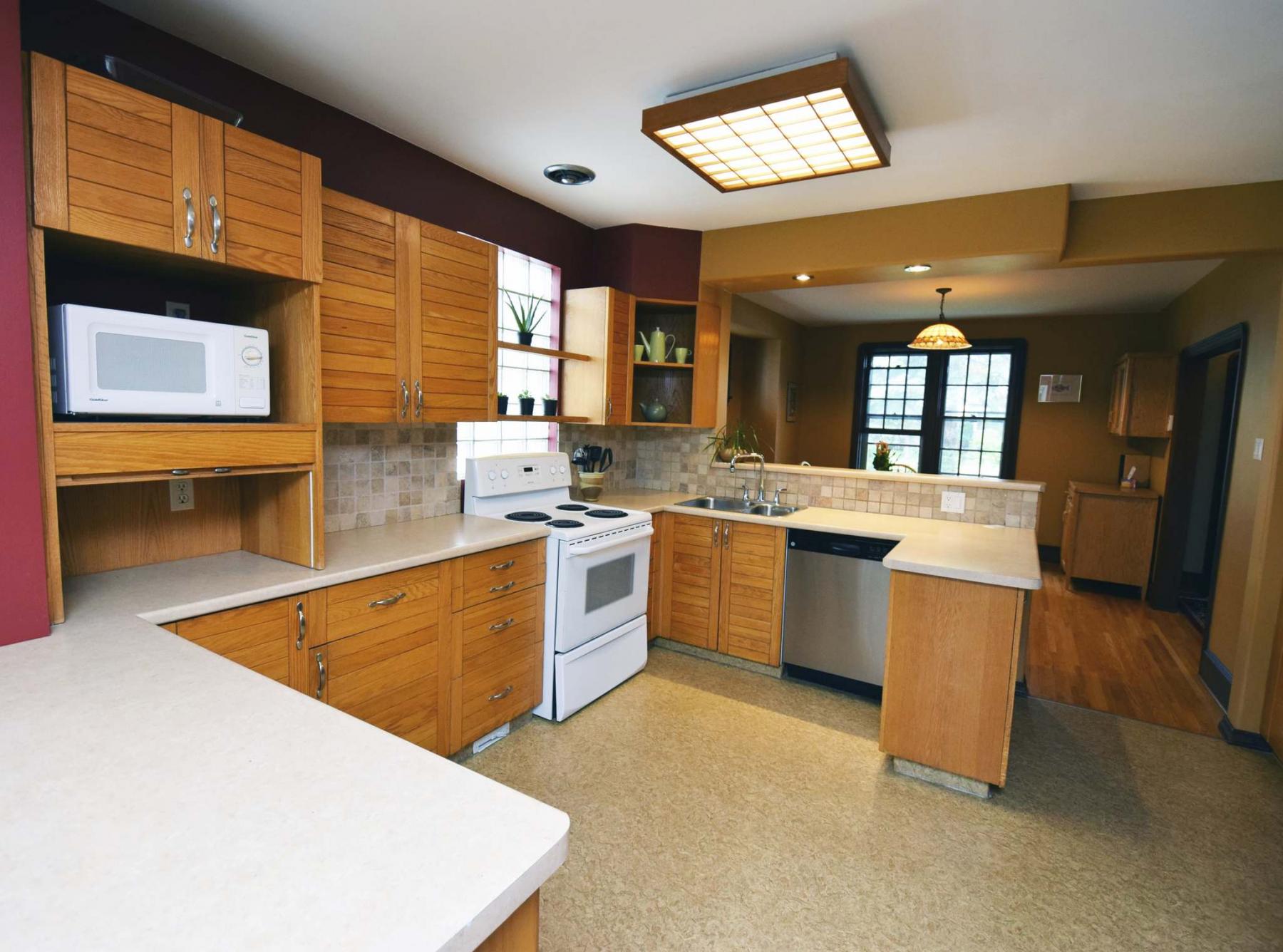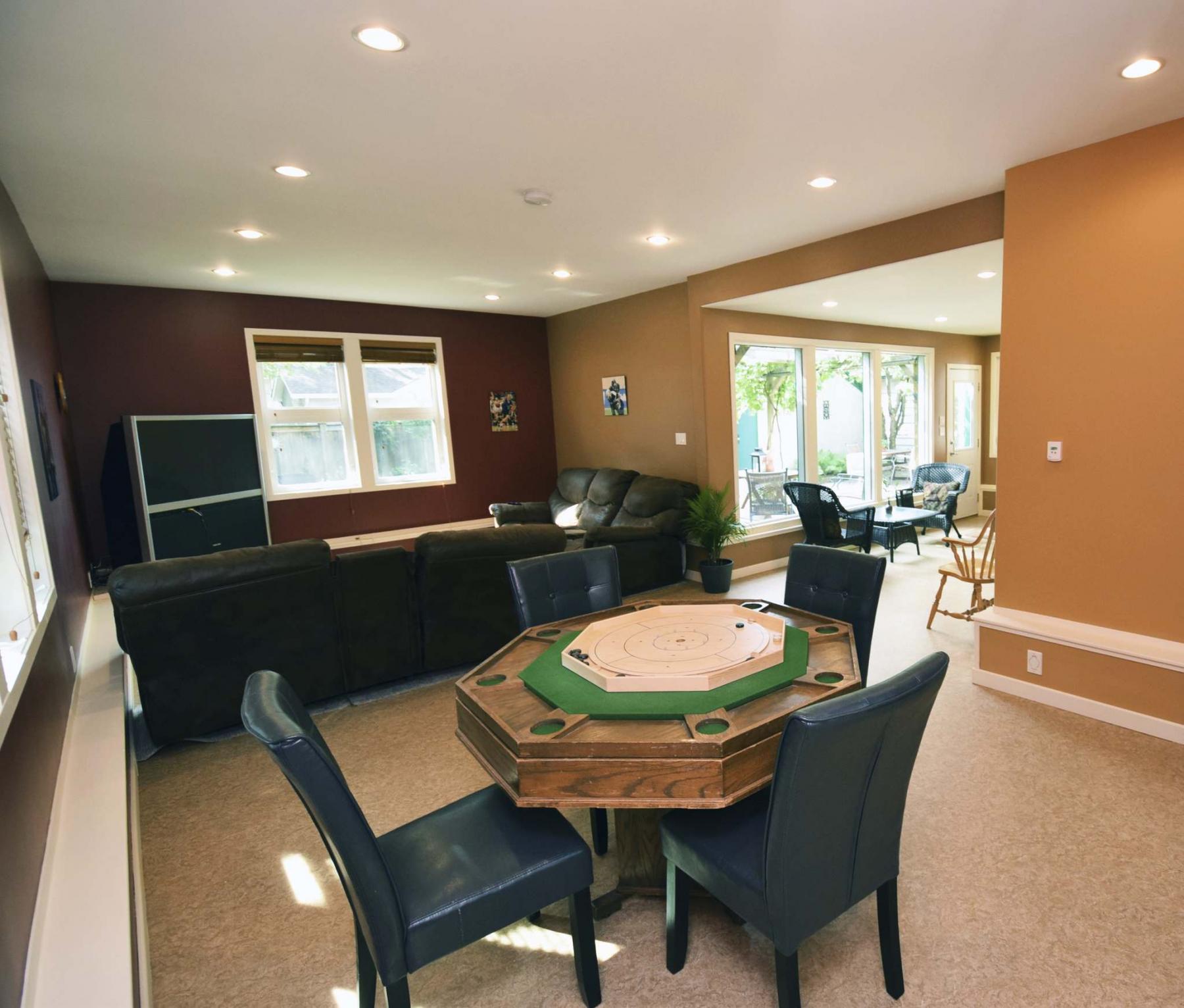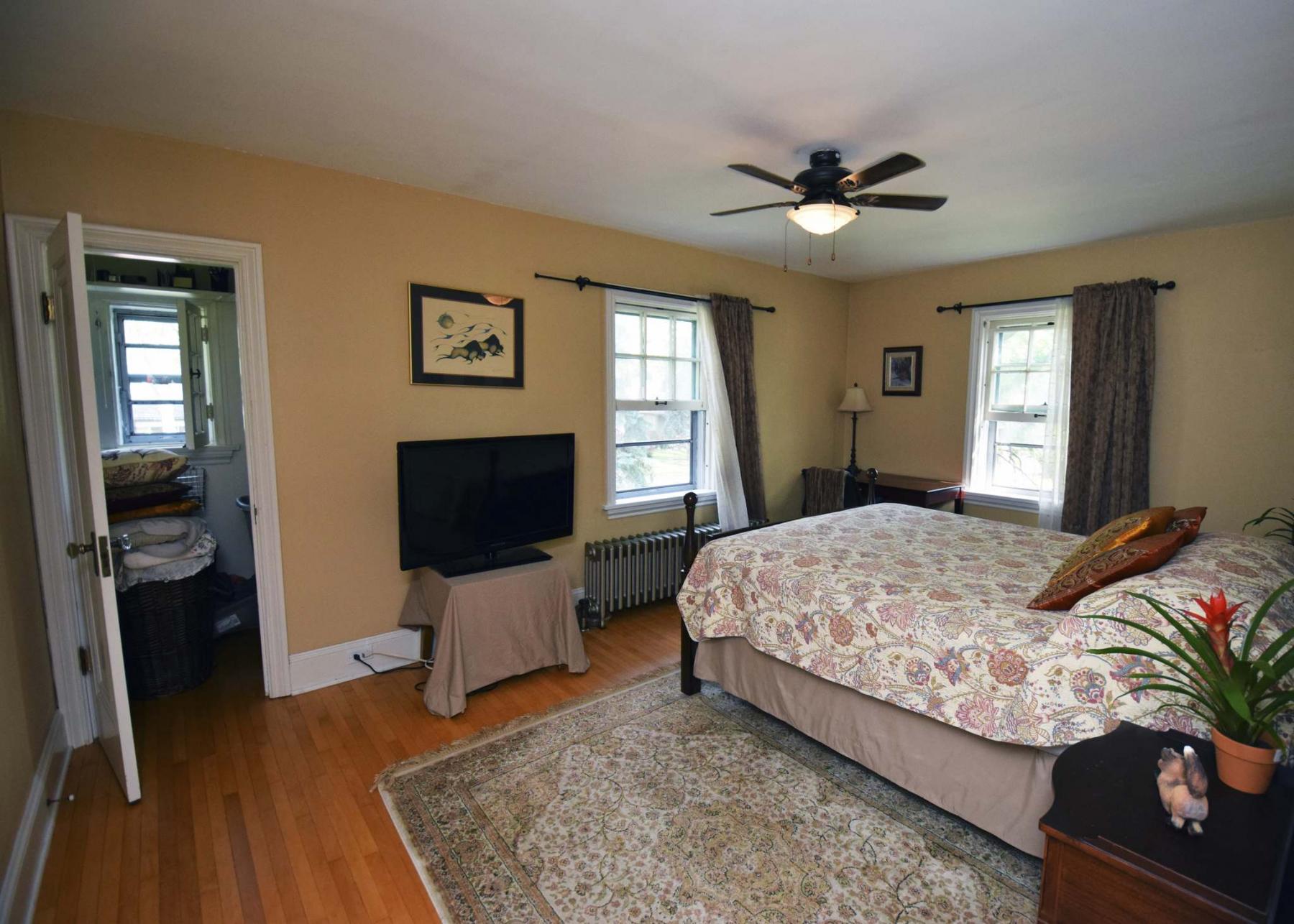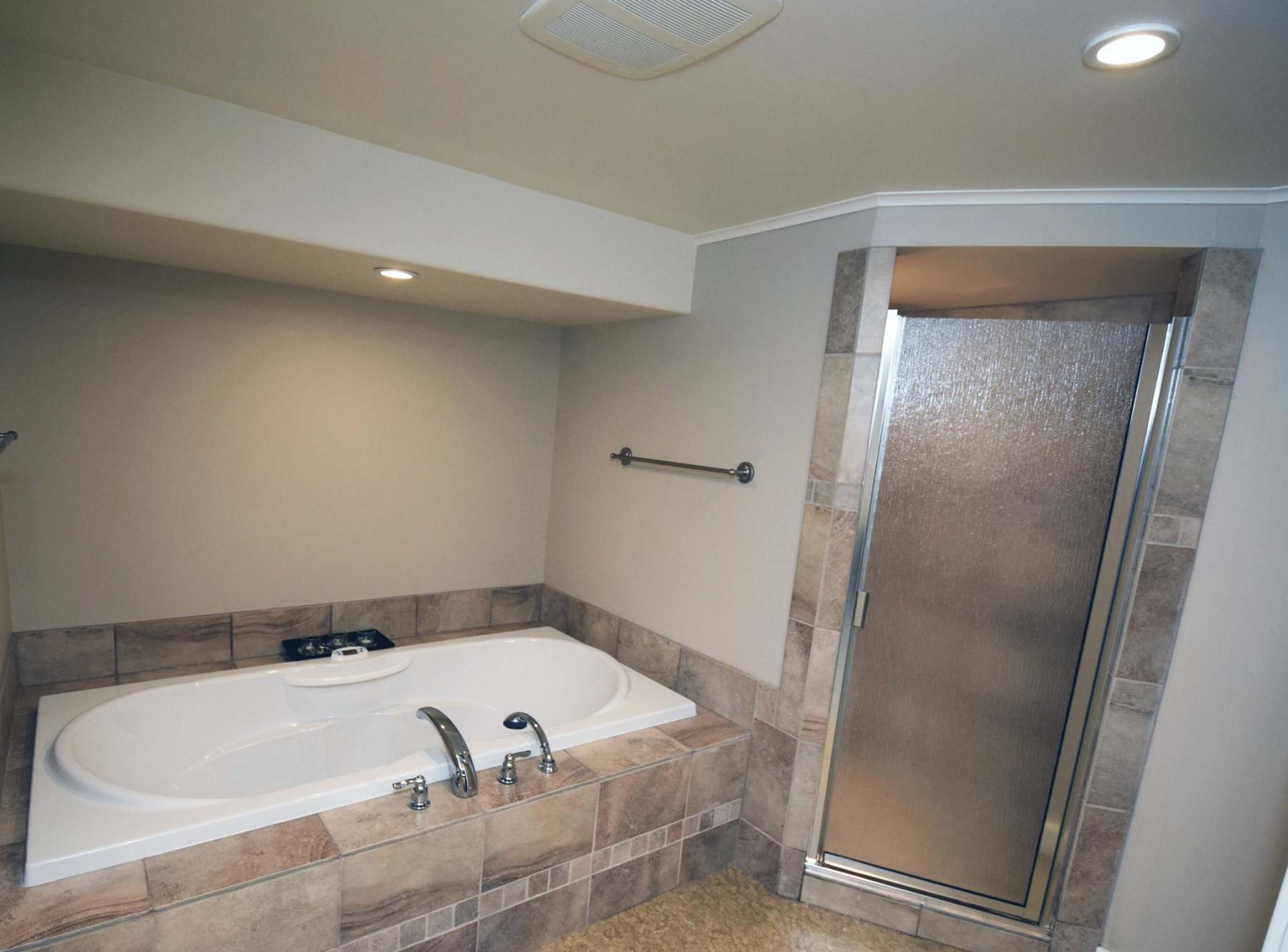 At one time or another we've all likely thought about what our ideal home would look like.
For many such a home would be nestled in a private spot surrounded by mature trees and lush gardens that's well off the beaten path — an Eden-like area so quiet and isolated that mental and physical rejuvenation happens naturally.
Pat Stecy of RE/MAX Performance Realty says that such a home exists — right in the middle of the city.
"Certain homes have a magical quality about them — this one is one of them," she says of 286 Oakwood Ave., a two-storey, 2,277 sq. ft. home that was custom built in 1931. "It's full of surprises, in a very good way."
Turns out, the home's appeal can be attributed to how the its original owners designed it, and how the present owners developed the home to suit their needs.
"The home has a real country feel to it, and that feel comes from a lush, sunny front yard that was designed by the owners," she says. "An original oak front door with rounded top and brick trim set in beige stucco adds to that welcoming country feel."
Step inside, and the home's innate warmth, which starts with a cozy, tiled vestibule, draws you inside.
"Standing in the foyer and looking at the generous hallway, wonderful oak staircase, high baseboards and wood-trimmed doorways either side, you feel like you're in another era. Yet, as you discover, the home home was designed in such a way, and has been updated enough, that it feels quite modern."
Stecy says the 89-year-old home is no ordinary design.
"It was actually designed and built by the Joseph Simmons family as an executive-type custom home back in the day," she says. "Because it's on a lot that's wider and deeper than normal, every space within the home is very generously-sized."
Not only is the centre hallway wider than normal, the rooms on either side of it, a spacious sitting room to the left, and a huge dining/kitchen area to the right, are also generous.
"The sitting room is a lovely space with it original oak hardwoods, big, beautiful wood-trimmed windows and ornamental fireplace," Stecy says. "There's plenty of room to sit down and visit, and you could also have a grand piano in it, there's so much space."
That theme continues in the dining area and kitchen across the hall.
"It's a very modern area that features a generous dining room that can seat anywhere from six to 10 that opens onto a generous peninsula-style kitchen. It's unusual in that it so large and functional with all its room to move and its abundance of cabinet and counter space. There's also an area to its rear that could be used as an office or breakfast nook."
Next comes one of the home's surprises, in this case a very pleasant family room set down three steps to the left of the kitchen.
"At one point, the outgoing owners were deciding whether to buy a cottage or add onto the home," she says. "They made the right choice, the area has in-floor heating, and holds a media area, games area and sitting area. It's also surrounded by windows, with a sitting area with patio door next to a huge picture window that looks out onto a park-like backyard with three sitting areas."
Meanwhile, the home's forward-thinking design shines upstairs.
First, there's a big bedroom/den located at mezzanine level.
Then, the second-floor holds two oversized bedrooms, a cool bathroom/laundry room and a spacious master suite with a huge closet and elevated view of all the mature trees that surround the home.
Finally, there's another pair of surprises downstairs, says Stecy.
"In addition to an office, it also offers a beautiful rec room with media area and lovely three-piece bath with tiled shower and air jet soaker tub with tile surround. Unlike many older homes, this home's lower level is very functional, and quite well-appointed."
Stecy says the home is a true gem.
"I know the term tends to be overused, but in this case I believe it to be true. It's a home that's not only filled with character, but that's been planned so well throughout. It's also located in a beautiful, private setting within walking distance to schools, parks, stores and some of the best that the city has to offer. It's a place a family can make memories in."
lewys@mymts.net
Details
Location: 286 Oakwood Ave., Riverview
Year Built: 1931
Style: two-storey
Size: 2,277 sq. ft.
Bedrooms: four
Bathrooms: two
Price: $524,900
Contact: Pat Stecy, RE/MAX Professionals, 204-477-0500
Open House: Sunday Aug. 16, 2-3:30 p.m.