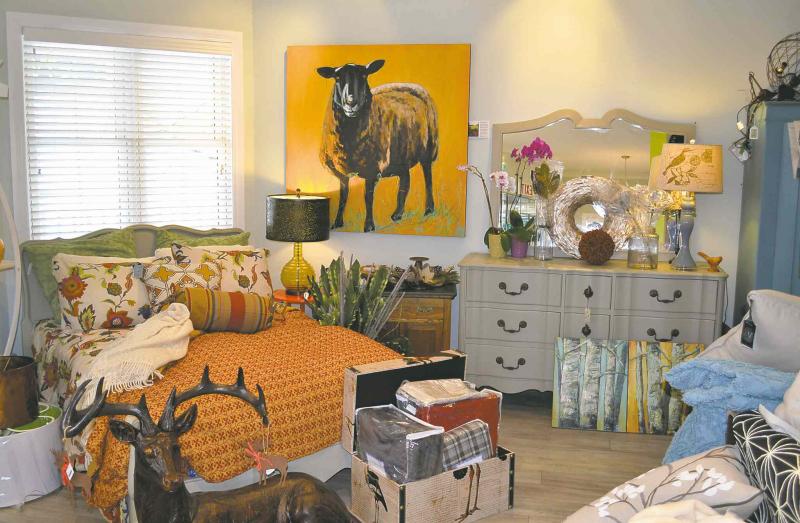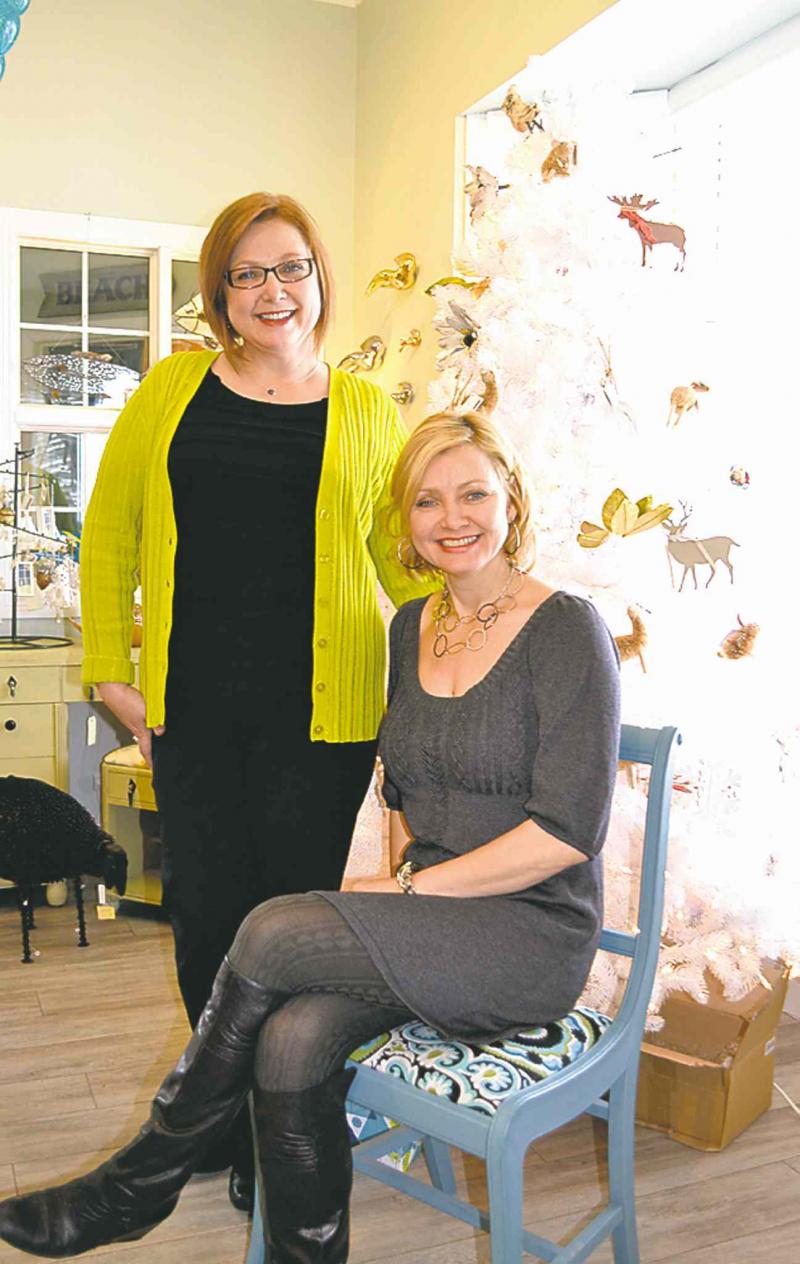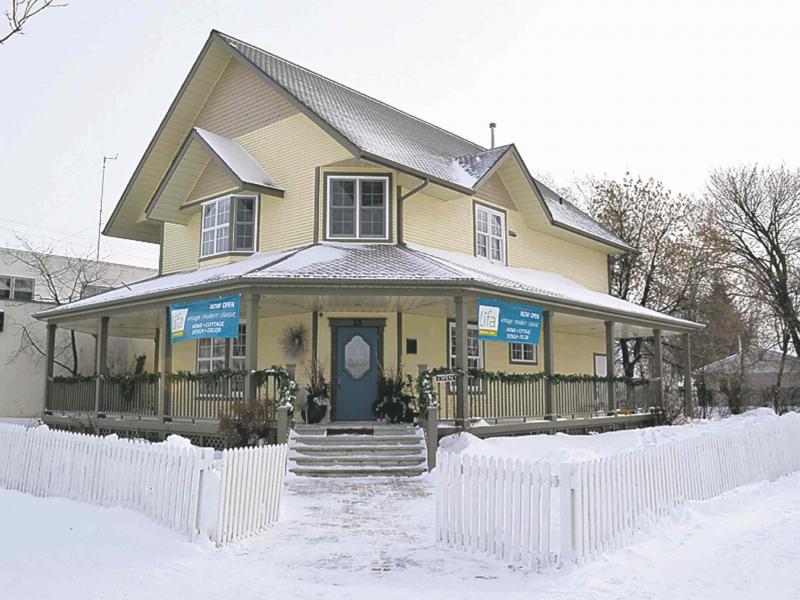 Still stripping? Stop now. Your antiquated, yet serviceable pieces of furniture encrusted with layers of lacquer, varnish or other gunk can be rejuvenated with a single coat of paint, no caustic strippers required. Newly developed calcium carbonate-based paints have become the wunderkind of interior designers and DIYers because the products are non-toxic, extremely opaque and produce a soft, chalk-like finish.
"Calcium carbonate (chalk) has been used for hundreds of years in paint, but in the last 20 years artists and chemists have taken a special interest in creating unique formulations," said Leslie Ferguson, an owner/operator of Lifa (life in Icelandic,) a new store in Gimli targeted at renovators, designers and people looking for extraordinary, affordable items.
Currently, Lifa is the only outlet in Manitoba that sells Amy Howard at Home pre-mixed paints, powders, waxes, spray lacquers and other specialty finishes, said Leslie.
"There are other chalk-based paints on the market, but we've experimented with other products and found that the Amy Howard line has the most beautiful colour palette and the best one-coat finish," she said.
Leslie, with sisters Lisa and Carol Magnusson, opened their store in August after renovating a former doctor's office built circa 1980 on Centre St., Gimli's main tourist drive.
The striking two-storey house has gables, a covered wrap-around veranda, fish-scale shingles on the north- and west-facing peaks, horizontal siding and a white picket fence.
"The building had been for sale for several years before we decided to purchase it for our business," said Lisa Magnusson.
Partitions were removed from the interior and engineered beams replaced load-bearing walls. This really opened up the space for our retail outlet, she said.
The unfinished upstairs was turned into a luxurious modern suite with a full kitchen. The suite is rented to vacationers for $950 a week to help pay the mortgage and extra expenses incurred when starting a business.
To date, Lisa said, Amy Howard paint and related products have been bestsellers, adding people throughout the province are clamouring to buy them.
"One woman purchased about 20 cans of spray lacquer at $19 each because she didn't want to run out in the middle of her extensive project," said Leslie.
In November, Leslie and Lisa travelled to Memphis, Tenn., to study at the studio of Amy Howard, an intense course that included advice on how to apply and achieve the best results with Howard's many products.
"We discovered that Howard's pre-mixed paint and Toscana Powder Paint (add water) go a long way because of their high solid content," said Leslie, adding premixed are US$36 a quart and come in about 35 colours.
However, as their father owned a paint store, the women are knowledgeable about mixing paint to create custom tones, hues and colours.
The only preparation required before applying the paint (it will stick to wood, metal, glass and many other materials) is to wash down surfaces with Simple Green, a product available at big-box retailers that does not need to be rinsed off with water after use.
Lisa said another interesting item they were introduced to during their Memphis course was the Toscana Finish Kit.
"It's a unique way to transform furniture, mirrors or a collection of picture frames into antiques using a seven-step process that includes stain, gesso, paint, glaze, waxes and an aging powder," she said.
Added Leslie: "Ornate crown mouldings or tables or chairs with carved aprons can be transformed into Old World wonders by applying the various finishes in the prescribed order. Or you can have fun by applying the products according to your creative nature."
Silver and gold leaf is also available from Amy Howard. It can be used to add highlights to any piece and the price is reasonable as the metals contain a low percentage of real silver or gold.
The Howard collection also includes two products for antiquing mirrors: a stripper that removes the back finish and a solution that gives mirrors the splotchy black look characteristic of old glass.
For renovators and DIYers weary of granite or melamine countertops, the product line offers a Natural Zinc Solution that gives an aged-zinc look to metal.
"Galvanized sheet metal is inexpensive and can be cut and formed to cover the top and sides of almost any countertop. We saw a kitchen island in Memphis that had been transformed into a gorgeous and durable work surface using this simple, inexpensive technique," Lisa said.
The sisters have purchased old pieces of furniture that people had consigned to the landfill, refinishing them in their shop when time permits.
"As soon as we complete a piece, it sells and so we can't keep up to demand," said Leslie, adding prices are reasonable at $95 for a custom-finished and reupholstered chair, to about $400 for a 1950s solid-wood sideboard painted black and polished with hand-rubbed wax.
Considering the demand, the two women will offer how-to workshops beginning in January and continuing through March.
So far, about 150 people have registered for the courses, even though they have not been officially announced, said Leslie, adding winter is supposed to be the store's slow season.
When the summer season starts in May, the sisters will keep busy selling items such as Pine Cone Hill and Dash & Albert lines of bedding, as well as Maxwell, Kravet and Avant Garde fabrics.
The store has its own upholsterer who will recover new or used furniture that can be further enhanced by the application of one of Amy Howard's refinishing products.
Lifa also sells Larry Rich paintings, one-of-a-kind acrylics featuring local farm animals including sheep raised for wool that the store also retails.
A new product consists of butterflies (non-endangered) from throughout the world mounted in shadow boxes with glass lids.
The sisters also offer an interior-design service to the surrounding area, as well as to the thousands of cottagers who flood the vacation spot in summer.
Chalk up their success to hard work and business savvy.