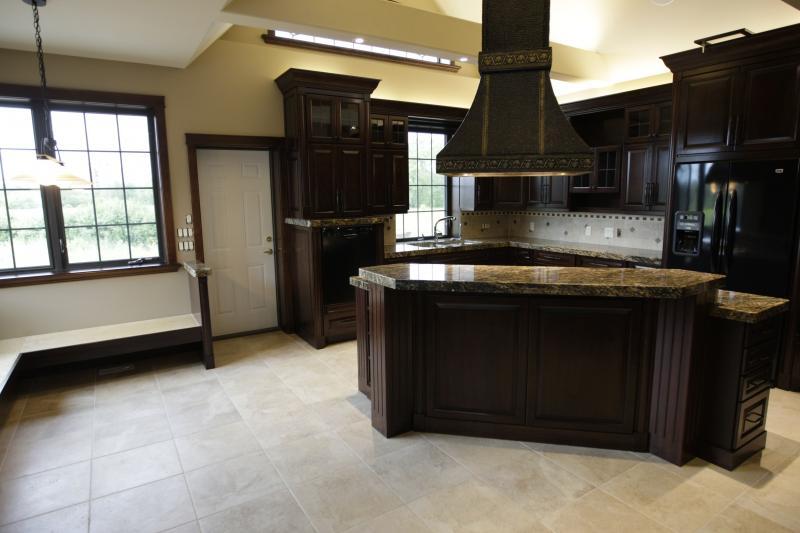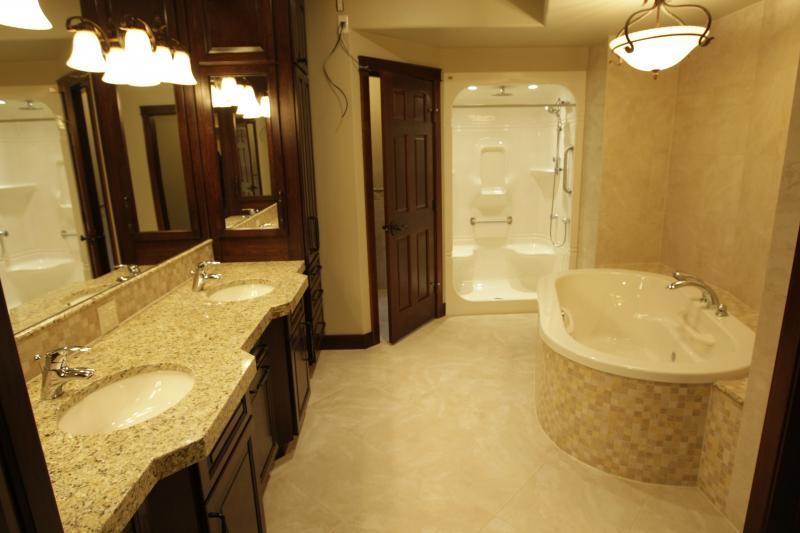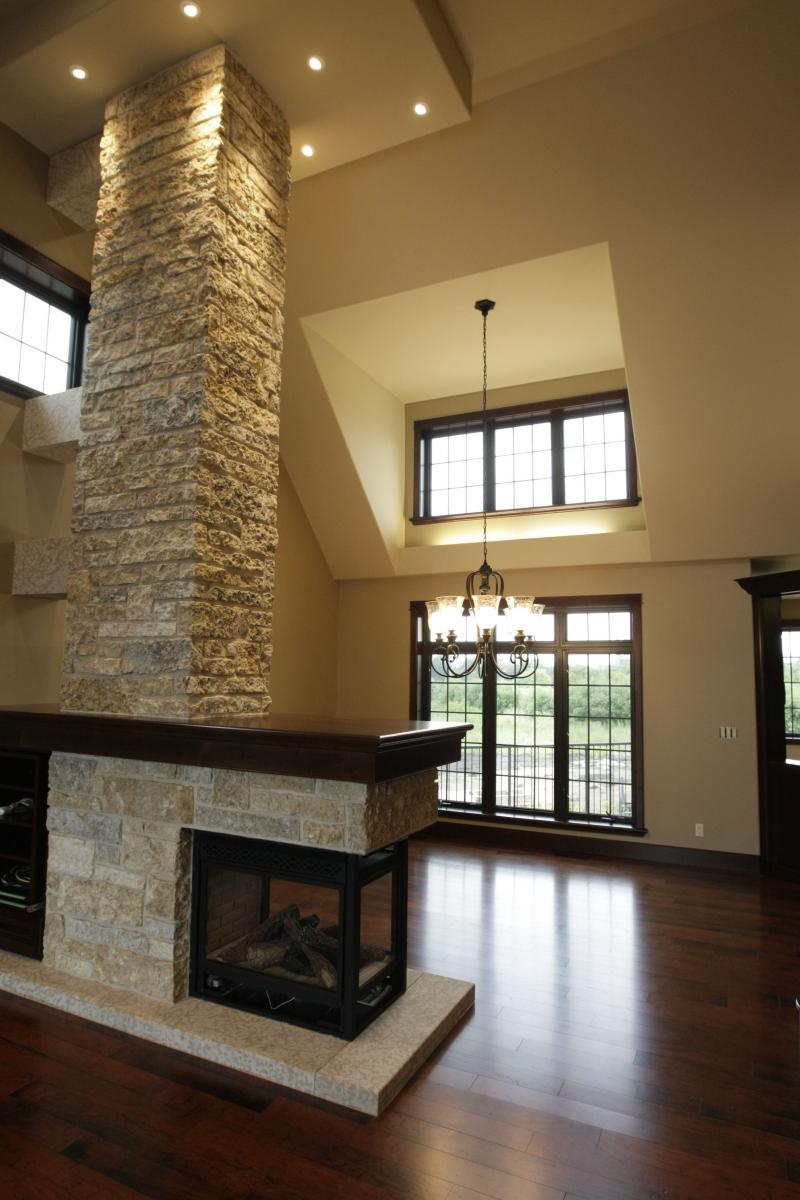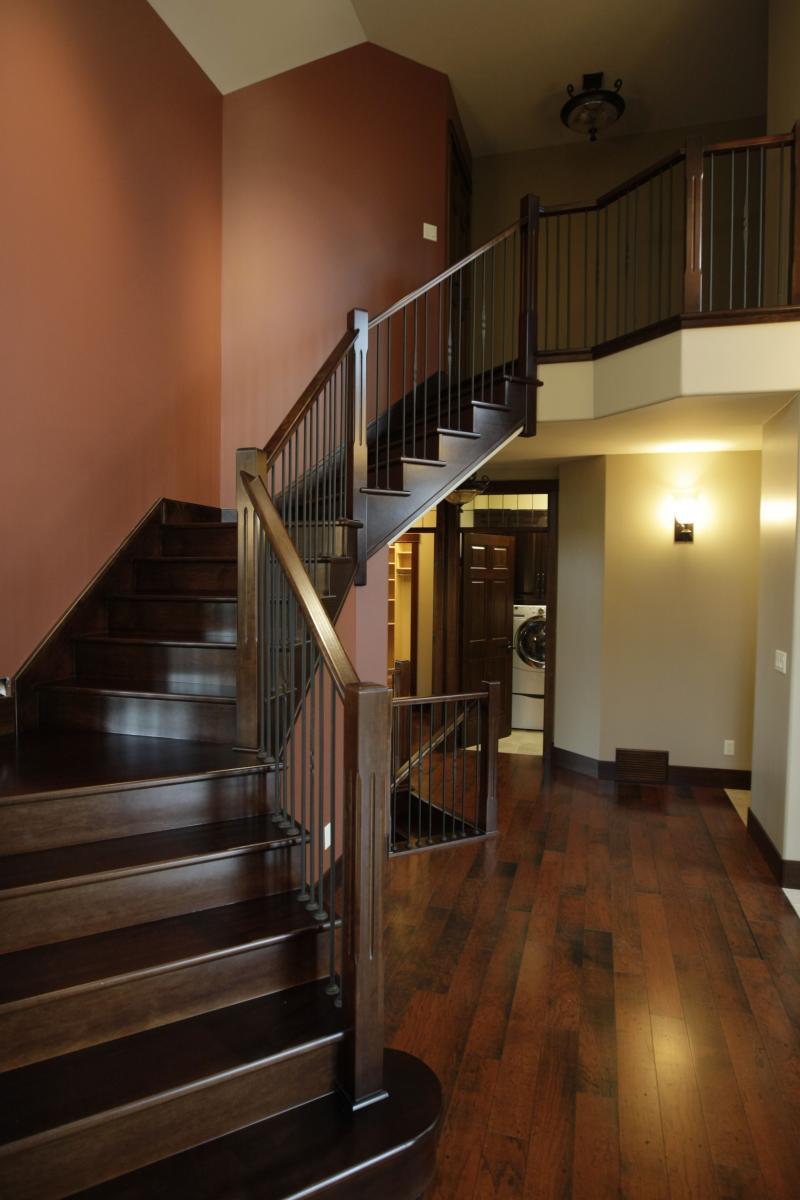 Over the past several years, interest in eco-friendly homes has jumped dramatically. And justifiably so: Eco-friendly homes can save money and improve health in the long run.
That's why custom-home builder Cal Dueck committed to building green homes from the day his company, Dueck Homes, started building them.
"Every project we do is approached with a focus on ecology, aesthetics, cost, functionality and structural engineering," he says. "If you keep those four things in mind, chances are you're going to have a sound, livable and energy-efficient home."
Dueck's latest project, a 2,400-sq.-ft. two-storey home in prestigious Van Hull Estates, bears testament to his commitment to building a green and functional home. In his mind, it all starts with the foundation.
"All of our foundations are constructed with ICFs (Insulated Concrete Forms). They use them for three reasons -- they're energy efficient, offer excellent structural strength, and superb sound proofing. Although they're more expensive, you gain back the money you spend because there isn't as much labour involved in the installation. It's the best way to build, in my opinion."
Going the ICF route also makes for other pluses, too. In the case of 71 Marine Drive, not only is the lower level comprised of ICFs but so too is the main level. That translates into three key benefits, Dueck adds.
"The big thing is comfort in a home," he says. "Homes built with ICF foundations and walls are not only quieter, but are warmer in the winter and cooler in the summer -- ICF walls give you a perfect air seal, so heating and cooling is about as efficient as you can get. There are also no echoes in the home because of the insulation's quality. It's all due to ICF construction."
Add in features such as six-and-a-half inches of spray foam in the attic, triple-pane, glazed fibreglass frame windows (by Duxton Windows), a (standard) special air filter on the furnace that removes 99 per cent of airborne allergens and geothermal heating and cooling (with radiant in-floor heating) and such an expansive home has been outfitted to be as healthy and energy efficient as possible.
High-end materials abound throughout 71 Marine Drive, from distressed cherry floors to three-inch granite countertops to maple cabinetry in the kitchen. There's even an ornate hammered tin hood over the gas stove top in the kitchen with a removable filter that can be cleaned in the dish washer.
There's also a striking Manitoba limestone chimney that stretches to the ceiling from the three-sided gas fireplace in the great room, which, incidentally, features a 20-foot vaulted ceiling.
"We wanted to create a feeling of space and warmth throughout the home, and I think we've done that," Dueck says. "The cherry floors really combine well with the earth tones. The windows are all large with deep wells (12 inches in the kitchen and dining room, 18 inches in the great room due to the home's six-inch limestone facade), and the frames have been matched to the cherry wood for consistent colour."
At the same time, flow is unusually free between rooms due to another important design feature.
"The entire main floor has been laid out to meet universal design standards, so all the entrances and doorways are extra wide. There's also a low liftover at the front entrance. That way, anyone can come to visit. And if you happen to run into mobility issues as you age, you can still live in the home without any problems."
The main-floor master bedroom is an extension to the universal design and provides a healthy environment. It's a departure from the norm in two ways, Dueck says.
"First, the bedroom is totally separate from both the walk-in closet, (voluminous and elegant) ensuite and main-floor laundry room. The separation is there for a reason -- to minimize allergens in the bedroom. A side benefit is added privacy," he says. "And the master bedroom has been placed on the main floor in the event that mobility issues might crop up. There'd be no need to move it if health issues were to come up."
Room abounds throughout the home, with three large bedrooms and a spacious main bathroom occupying the upper level; light is also abundant thanks to a wealth of well-placed windows.
Meanwhile, the lower level -- which measures no less than 1,500 sq. ft. -- is also distinctive for two reasons: an external wine cellar with limestone facade and the flooring.
"The wine cellar actually extends beyond the side of the home to provide a cool atmosphere for storage," he says. "And we went with cork flooring with a six-inch styrofoam underlay for added insulation. The important thing is that the home has been built to last, be functional and be as eco-friendly as possible. That's our goal with every home we build."
DETAILS:
Homebuilder: Dueck Homes
Location: 71 Marine Drive, Van Hull Estates
Price, as seen: $850,000
Size: 2,400 sq. ft. (with another 1,500 sq. ft. downstairs)
Bedrooms: 5
Bathrooms: 3
Lot Size: 60' x 120'
Contact: Cal Dueck @ 794-6572