Renovation & Design
Featured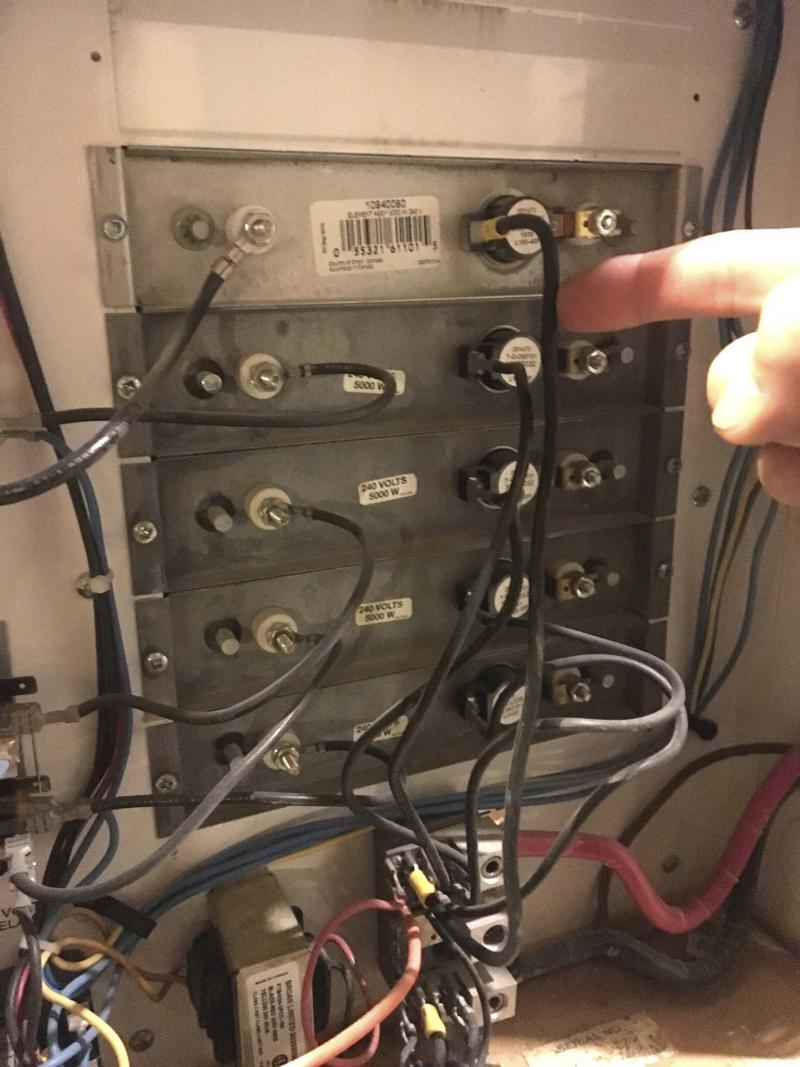 Question: Our home was built in the mid-1970s in rural Manitoba, and every ceiling on the main floor was stippled. We are renovating the bathroom and plan to remove the stipple. Do we need to be concerned about asbestos being part of the stipple? If so, how do we find out if, in fact, asbestos is present? And if asbestos is present, then what?
Thanks for your help.
— Anne T.
Answer: You should be somewhat concerned about possible asbestos content in many building materials when doing renovations to your home. While there is a likelihood your ceiling stipple does have an asbestos content, taking proper precautions when removing it may be all that is required to prevent a serious health concern.
I am always reluctant to answer questions related to potential health and safety concerns with various building materials in our homes. The reason is there are often divergent views. There are those who may go into complete panic mode. At the other extreme, there are those overly bold individuals who don't believe any precautions are necessary.
I am not the type of home inspector who scares my clients with horror stories about the terrible consequences of ingesting a small amount of mould, asbestos, dust or other products of household materials. At the same time, I make them aware of the potential for these contaminants in the home, to the best of my knowledge, and advise them to do further research should they have a concern. I do not believe in taking samples and sending them to a testing laboratory, unless the situation is obviously an extreme case. One reason for this viewpoint is the job of the lab is to test the materials for the hazardous compounds and let the client know what quantities are present. While they may excel at doing the analysis, they rarely offer much other information on what quantities of the materials may be harmful. That is because there is very little consensus on the amount of acceptable exposure to many of these materials.
So, when homeowners receive a report that their sample has trace amounts of asbestos, or one to two per cent, should they treat those lab reports the same? That really depends on numerous factors, which rarely are clarified. One per cent of asbestos content in Vermiculite insulation seems like a small amount, but is considered significant due to the material's propensity to deteriorate over time. A much higher content in older vinyl-asbestos tiles or cement-asbestos siding should then appear to be a major concern, but is not, due to the fibres being embedded in vinyl or cement. These fibres are unlikely to become dislodged or friable unless the products are sanded or badly crushed.
In following with this logic, I would recommend you take precautions with any building materials manufactured before the 1990s, as they may contain some asbestos. This includes stipple products, plaster, drywall, drywall compound, manufactured flooring, ceiling tiles and a host of others too numerous to mention. The precautions should include wearing a good-quality respirator rated for asbestos and other small particulates, and other protective clothing and equipment when tearing apart any portion of your home. Block off any work areas with plastic sheathing to prevent the spread of any contaminants to the rest of the home, and clean up and dispose of debris every day.
Once the job is complete, a full cleanup should include vacuuming everything in the home several times with a HEPA-filtered unit.
Ari Marantz is the owner of Trained Eye Home Inspection Ltd. and the past president of the Canadian Association of Home & Property Inspectors — Manitoba (cahpi.mb.ca). Questions can be emailed to the address below. Ari can be reached at 204-291-5358, or check out his website at trainedeye.ca.
trainedeye@iname.com
QUESTION: Do you have any advice for removing what seems like an impossible-to-remove blue stain that has developed in my toilet bowl? I wonder if a product I used had a reaction. We have well water, and usually I use bathroom cleaner. It is an old toilet, so maybe it is just time for a new one. Both toilets in the house have a blue stain, but this older one is encompassing the entire bowl.
Answer: Consider a product called Iron Out (found at most hardware stores). Use it according to the directions on the bottle and it should remove the stain.
Question: I have multiple allergies, and I have a few pieces of solid oak furniture. I cannot use commercial wood polish or anything like that, so I wondered if you have any ideas of what I can use to bring up the natural lustre of the wood. Thanks.
— Helen
Answer: I love to use plain old olive oil combined with a few drops of lemon essential oil. Here is a recipe I received from a regular contributor. She uses this solution on her wooden furniture: 1/4 cup olive oil, 1/4 cup vinegar, two teaspoons lemon juice. Mix in spray bottle. The recipe can be easily doubled or tripled. You need a bit of elbow grease to bring up a nice shine, but it's worth it. Shake it well each time you use it.
Question: My black fabrics often become very light and old-looking after only a few washes. Any suggestions as to how I can intensify the black colour?
— Geoffrey
Answer: Add two cups of strong coffee during your rinse cycle to bring back the intensity.
Question: When purchasing eggs for a baking recipe, does it matter what size eggs I use? Thanks.
— Randy
Answer: Most recipes call for large-size eggs.
Note: Every user assumes all risks of injury or damage resulting from the implementation of any suggestions in this column. Test all products on an inconspicuous area first.
Reena Nerbas is a popular motivational presenter for large and small groups; check out her website at reena.ca. Ask a question or share a tip at reena.ca.
QUESTION: I don't know who to contact about the following — the hydro line connected to my house rubs against the shingles, which also creates a banging noise when it's windy. Hydro has previously put something around the wires in that area, presumably to protect the wires or the roofing, but it's still wearing away at the shingles. Hydro was contacted about this a while ago and their response was that I needed to hire an electrician to raise the mast. I'm wondering if that really is my responsibility, since it wasn't set up properly in the first place. Thanks for any input on the matter.
— L. Dueck
Answer: Many homeowners, like yourself, may think the infrastructure for the utilities entering your home are not your responsibility, but anything on your property is likely repaired at your cost. While this may seem unreasonable, the utilities absorb the costs of maintaining all the other equipment, including on public property near your home. Contacting Manitoba Hydro for more clarification on your specific issue should help clear this up.
Unfortunately, it is your responsibility to provide the equipment to allow service conductors from the electrical utility to safely enter your home and property.
This includes the service mast, associated hardware and the meter box. There are minimum clearances for this wiring, depending on the building type and use. For most residential properties, there is a minimum 3½-metre clearance required from a landscaped yard and four-metre clearance from a driveway. If your home is a bungalow, you may not currently have these clearances. If your home is a two-storey, raised bungalow or multiple level, then these distances may be OK. Determining whether the current service wiring is high enough as it passes over your property may be the first item to address.
To get further information on the requirements for homes relating to the service entrance and the overhead wiring, check out the Manitoba Hydro website, where you can download the 2018 Residential Wiring Guide.
While much of the information in this document is related to actual wiring practices in the home, there is quite a bit of detail on all aspects of residential services. It not only has diagrams and descriptions of the proper way to wire a duplex receptacle or light, it also describes the permit process.
There are recommendations that any electrical work should be done by a licensed electrician, but also which items where that is mandatory. Service entrance equipment "must be installed by an electrician." This is to ensure not only a safe installation, but one that is done in complete compliance with Hydro's requirement and the Manitoba Electrical Code.
On a less technical note, if any wires, including telecom cables, or others from an outside source, are touching any portion of your roofing, they should be fixed.
This is primarily to prevent damage to the wiring, which would be a major fire hazard if the wires have enough voltage and become damaged. Also, wires rubbing against asphalt shingles can damage the roofing, as you have seen. This could cause leakage, or even physical damage to the eaves or roof sheathing, as well. Despite the protective measures you describe, the roofing could easily fail with repeated contact with the wires.
According to the Hydro Guide, the top of a mast which protrudes through the eaves should be a minimum of just over a metre above the roofing. This will allow approximately a metre between the service wires and the roof surface.
Diagrams are included that show proper configuration and minimum clearances and maximum distances as prescribed. You could use this guide to ensure your electrician is doing things properly, when you complete this upgrade.
Doing so should not be a matter of choice, but should be done for certain. Hydro may have not pressed the matter, or grandfathered your current configuration, which was likely installed in the past when different codes and standards were in use. Regardless, paying for an experienced electrician to bring your potentially dangerous wiring up to current codes will be necessary.
The process should begin by contacting the municipality, or Manitoba Hydro, in your area to inquire about permits for the new service and wiring. You can either obtain the permit yourself, or ask the electrical contractor to make the application on your behalf.
Once obtained, the electrician can contact the utility to schedule a service installation. That will require running new wiring from the pole near your home to the newly installed mast, with proper clearances from your roof and other areas of your property.
Since your current service will have to be switched over, the new service equipment may be installed ahead of time to minimize disruption. Otherwise, the current service will have to be turned off, or the wiring disconnected, which will leave you without power for a longer period of time. For this reason, doing a service repair of this type should be attempted in the warmer months, to prevent the need for a temporary power supply.
Maintenance, repairs or upgrades on almost all items in your home or on your property are your financial responsibility, including the electrical service entrance equipment. Contacting Manitoba Hydro, or a licensed electrical contractor, in your area should answer all of your questions and provide the proper repair solution to prevent a significant safety hazard and damage to your roofing from the improper service wiring.
Ari Marantz is the owner of Trained Eye Home Inspection Ltd. and the past president of the Canadian Association of Home & Property Inspectors — Manitoba (cahpi.mb.ca). Questions can be emailed to the address below. Ari can be reached at 204-291-5358 or check out his website at trainedeye.ca.
trainedeye@iname.com