Renovation & Design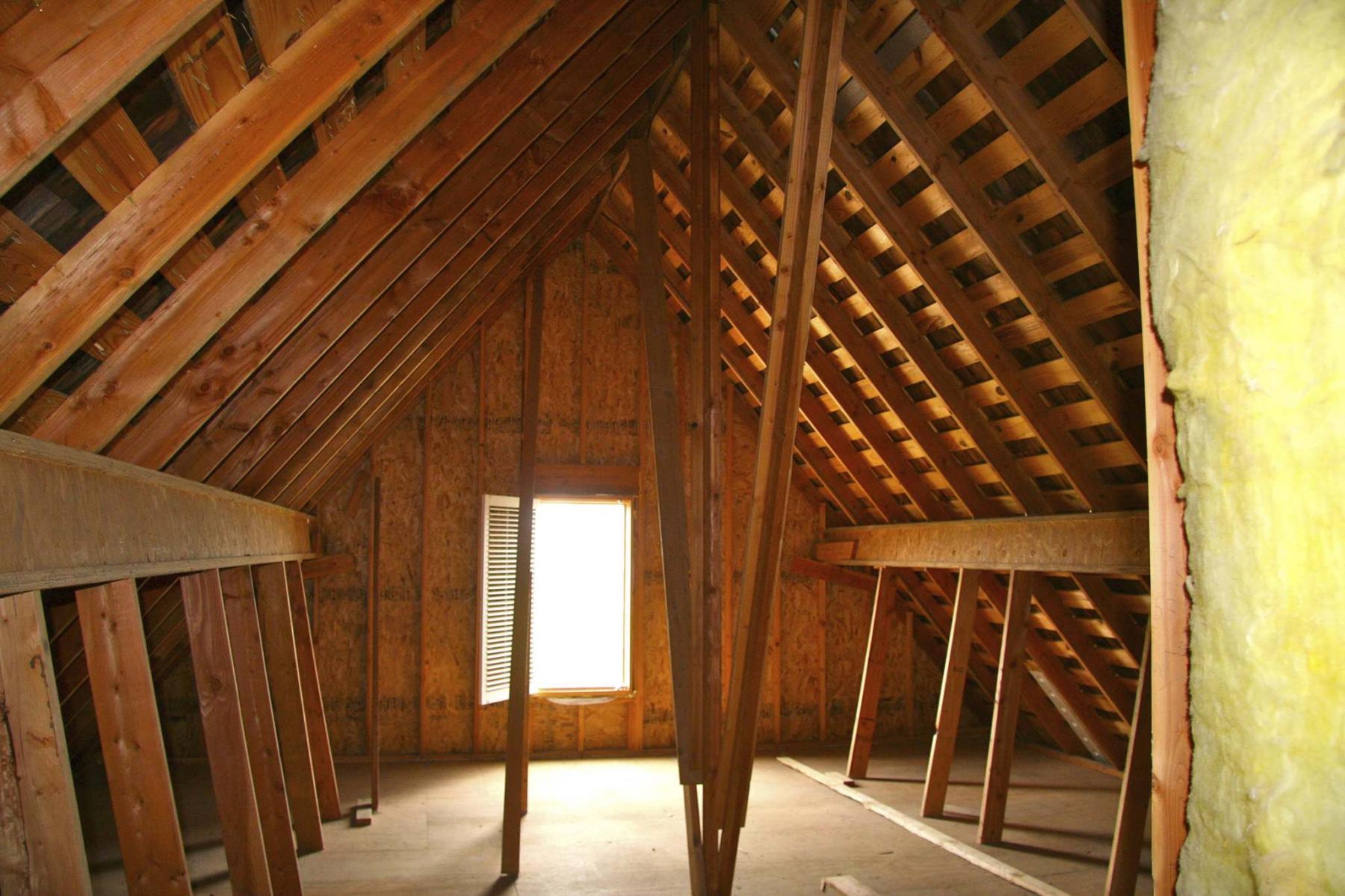 Question: How long do spices stay fresh? Also, how do I know when to replace them? When buying them at Bulk Barn what are the best containers to store them in, plastic or glass? With thanks, Connie
Answer: Whole spices last about four years, and ground spices last about three years, I have kept spices even longer. In order to determine if spices are still good smell them. If they smell fragrant, they are worth keeping. Store spices in a cool, dry place. While plastic bags are fine, they may have small openings where air passes through, which is why glass containers are more highly recommended than plastic.
Question: How can I prevent rust from forming around the lid and the rim of a latex paint can after I have used it? I tried putting plastic wrap on the top, but it still rusts and when I open it, the rust falls into the paint. Starla
Answer: Rust has a way of forming on both the top and bottom of paint cans. To prevent rust from attacking the bottom of the can, paint the bottom rim with clear nail polish. Keep already rusted cans from damaging surfaces by positioning an ice cream bucket lid or a bottom dish for a flowerpot underneath the can.
To prevent rust from forming inside or on top of the lid always pour paint from the can into a clean container while you work with it. This way the paint can remains very clean and is less likely to rust. Seal the can tightly whenever not in use. A great way to store leftover paint is in a canning jar with a rubber seal. The paint lasts for a long time and there is no guesswork needed as to what colour is inside.
Question: How can I change the colour of my wooden picture frames to match my decor? They are now a solid gold colour and I would like them to be silver. Any help you can offer would be very much appreciated. Thanks in advance. Barney
Answer: The easiest and fastest option for painting frames is to spray paint them with a smooth or hammer finish. Read product labels to learn which paint works best for the frame material. It is important to hold the spray can 12-inches away from the frame while spraying, wisp the paint back and forth as you paint. Holding the paint too close will result in an uneven, drippy finish.
Question: I bought a package of gravy mix but found it salty, is there anything I can do so it's not so salty? Sandy
Answer: Next time you purchase store bought gravy, look for sodium reduced packages. If the gravy is already cooking in the pot, add a potato to the gravy to absorb some of the saltiness. Another option is to add milk, sodium reduced broth or water to dilute the flavour. If this is the case combine flour or cornstarch with the liquid while it is still cold, before adding it to the gravy, so the gravy thickens.
Question: A friend of mine suggested you may be able to tell me how to get paint out of indoor/outdoor carpet. Another friend dropped the paint can while walking over the carpet P.S. This happened a few years ago but I am trying to clean up my basement. Thank you, Vera
Answer: Paint that has dried for more than six hours is difficult to remove. There are commercial paint removers for fabric, but the success rate is not great. Some people have removed paint with pumice free waterless hand cleaner or paint thinner, while others say WD-40 and fine sandpaper is the best. In any case use all solutions with caution, be careful to test on an inconspicuous area first, and rinse well between attempts.
Note: Every user assumes all risks of injury or damage resulting from the implementation of any suggestions in this column. Test all products on an inconspicuous area first.
Have a great suggestion or tip? Please send an email at: info@reena.ca. Reena Nerbas is a popular motivational presenter for large and small groups; check out her website: reena.ca.
BEFORE CHOOSING colours for a room, spend time collecting a variety of colour combination samples: fabric swatches, buttons, business cards, wallpaper, and paint samples. Save them on an idea, bulletin board. When you decide to head to the paint store you will have samples to take with you from the research that you completed.
Consider using the 60-30-10 colour design rule. 60 per cent is the main colour, 30 per cent is the additional colour and 10 per cent is the accent colour.
Use a colour wheel before choosing paint or wallpaper. Analogous paint colours, those beside each other on the wheel are compatible. Complementary colours, ones directly opposite to each other on the wheel create bold accents.
Black can be seen as depressing if overused, but has always been fashionable and is linked with night, mystery and classiness.
Some designers suggest every room should include one black highlight as the focal point. One black accent wall, for example, in a room can create added interest, become a backdrop for a precious art piece and redirect attention away from unpleasant features in a room, such as old flooring.
Purple is associated with creativity, intelligent solutions, wisdom, inspiration, nobility and mystery.
If you are looking for an elegant background to display, crystal, consider a rich purple paint accent wall. Use purple in combination with either white, green, brown, black or orange.
Blue calms and does not cause negative emotions. A bold blue is one of the best colours to attract attention. Lighter blues evoke feelings of peace, tranquility, depth, wisdom and silence.
When looking for a solid colour to paint an entire room, blue is a great choice, and light blue is calming and therefore it is often used for offices and waiting rooms.
Green can provide healing and relaxing effects and is associated with life, nature, harmony, naturalness and kindness.
Green is timeless and elegant, and easily incorporated into a room, with the use of carefully placed plants, a grouping of herbs or even photos of nature. The combination of white and light green feels fresh and clean.
Yellow is sociable. A room painted bright yellow helps to absorb new ideas and gets creative juices flowing.
Red stimulates people to make decisions and commit rash actions. An overabundance of red may cause irritation and aggression. Red evokes passion, life, will, struggle, activity and fire.
— Using a red and black combination will elicit an impactful statement to any room. When choosing to paint red, begin with a pink primer and use high quality paint, for a smoother, even coverage.
Note: Every user assumes all risks of injury or damage resulting from the implementation of any suggestions in this column. Test all products on an inconspicuous area first.
Have a great suggestion or tip? Please send an email at: info@reena.ca. Reena Nerbas is a popular motivational presenter for large and small groups; check out her website: reena.ca.
Question: I read an article online you wrote regarding water seepage into a garage. This exactly covers my questions regarding how to fix the problem. In my case with a garage older than 50 years, that is not feasible. It sounds like my problem is the same as yours, if you still have the same garage.
My garage is well built and recently re-stuccoed. Apart from the periodic seepage, which I can live with, the floor itself has several parts where the concrete has broken and could certainly look better. Is it possible to have the floor covered with one of those new rubber type coatings I hear about now? Is this out of the question considering the seepage will continue? I hesitate to try to engage someone to do this if it is really the wrong thing to do. I would be most grateful for any advice you can give me.
Sincerely, Mrs. Ann Kozlowski
Answer: Putting a topping coat on and older garage floor that is poor condition may not be worth the expense, because it may not last. Covering the floor with removable composite panels or sheathing may be a better choice, as either could be easily removed to allow for repairs or replacement of the concrete, or due to the seasonal seepage you experience.
Improving the condition of a deteriorated concrete garage floor slab may ultimately require complete removal and pouring of a new slab. While this may not be feasible in an older garage like yours, putting a costly rubberized coating on the damaged floor is also not a great option.
The integrity and durability of most coatings applied to the surface of a concrete slab, inside or out of a building, will largely depend on the condition of the concrete to be covered. If the surface has moderate to large cracks, surface spalling, or uneven sections, the coating will be subject to deterioration in those locations. While it may adhere well to the smoother sections of the floor, it will certainly not fare as well on the bad areas. So, after a few seasons of settlement and driving over by vehicles and yard equipment, it may not look much better than before installation. It may prevent some further deterioration to the better sections, but will not likely improve the overall floor.
Any time coatings are applied to the surface of any older materials, they should be free of any oil, dirt, loose debris, or other factors that will prevent proper adhesion. It is unlikely that your older concrete slab will be able to achieve this standard, so will not be applied according to the manufacturer's recommendations. While these instructions are often given to prevent claims being made against any warranties, they still may be a valid warning for consumers. In other words, the new coating will only be as good as the substrate it is applied to.
The best option for dealing with your garage floor would be to temporarily jack up and support the garage, jack hammer the old concrete, and pour a new reinforced slab. This would not only give you the best quality surface for your vehicle and tools, it would allow leveling of the old garage walls and doors. Of course, this may not be economically feasible if the structure is not in good enough condition to lift and re-secure. Also, if the roofing is in need of upgrades, the vehicle door falling of the track or rotting, and the passage door and windows damaged, it may not be worth saving. In that case, using the existing garage until a new one is in the budget may be a better choice.
If you do decide to continue with your older structure, installing a different type of covering over the cracked concrete floor may be a better solution. I have seen several of these products during pre-purchase inspections. They range from large, rolled-out sheets of synthetic rubber to small, interlocking squares of webbed composite material. The rolled sheathing may be more difficult to handle due to the size and weight, but will likely give the best surface to resist moisture from seepage and melted snow from vehicles. It should be the easiest to clean, but may be more expensive than other modular options. The interlocking squares will be easier to transport and install but will not do much for the moisture intrusion issue. However, since they have webbed surfaces, they will allow water that leaks in to dry more quickly than solid-surface floor coverings.
The main thing to ensure when buying any type of floor covering for your garage is that it is designed to withstand any vehicle traffic it is subjected too. It should be specifically marketed to be used in garages, otherwise it may be easily damaged when parked upon. Also, if it not able to adapt to our +30C and -30C seasonal temperature variations, then leave it at the supplier.
The final item to address is preparation of the older floor slab prior to installation of any surface coverings. Since it may have different heights on either side of cracks, also known as deflection, or depressions and holes, these should be minimized before going further. Concrete patching material or floor levelling compounds are readily available at home centres and masonry suppliers and should be used to minimize the uneven concrete surface. While these will be temporary measures, not designed to permanently fix the surface flaws, they may require periodic repairs. Having a removable surface on the floor will also allow this to be more easily accomplished.
Coating the surface or an older garage floor with any type of permanent rubberized material will not be a wise use of renovation dollars, especially with seasonal water leakage involved. Installation of a good quality, removable composite layer will not only stand up much better, it will allow for temporary removal due to spring seepage, or for periodic repairs to the old concrete slab.
Ari Marantz is the owner of Trained Eye Home Inspection Ltd. and the past president of the Canadian Association of Home & Property Inspectors — Manitoba (cahpi.mb.ca). Questions can be emailed to the address below. Ari can be reached at 204-291-5358 or check out his website at trainedeye.ca.
trainedeye@iname.com