Renovation & Design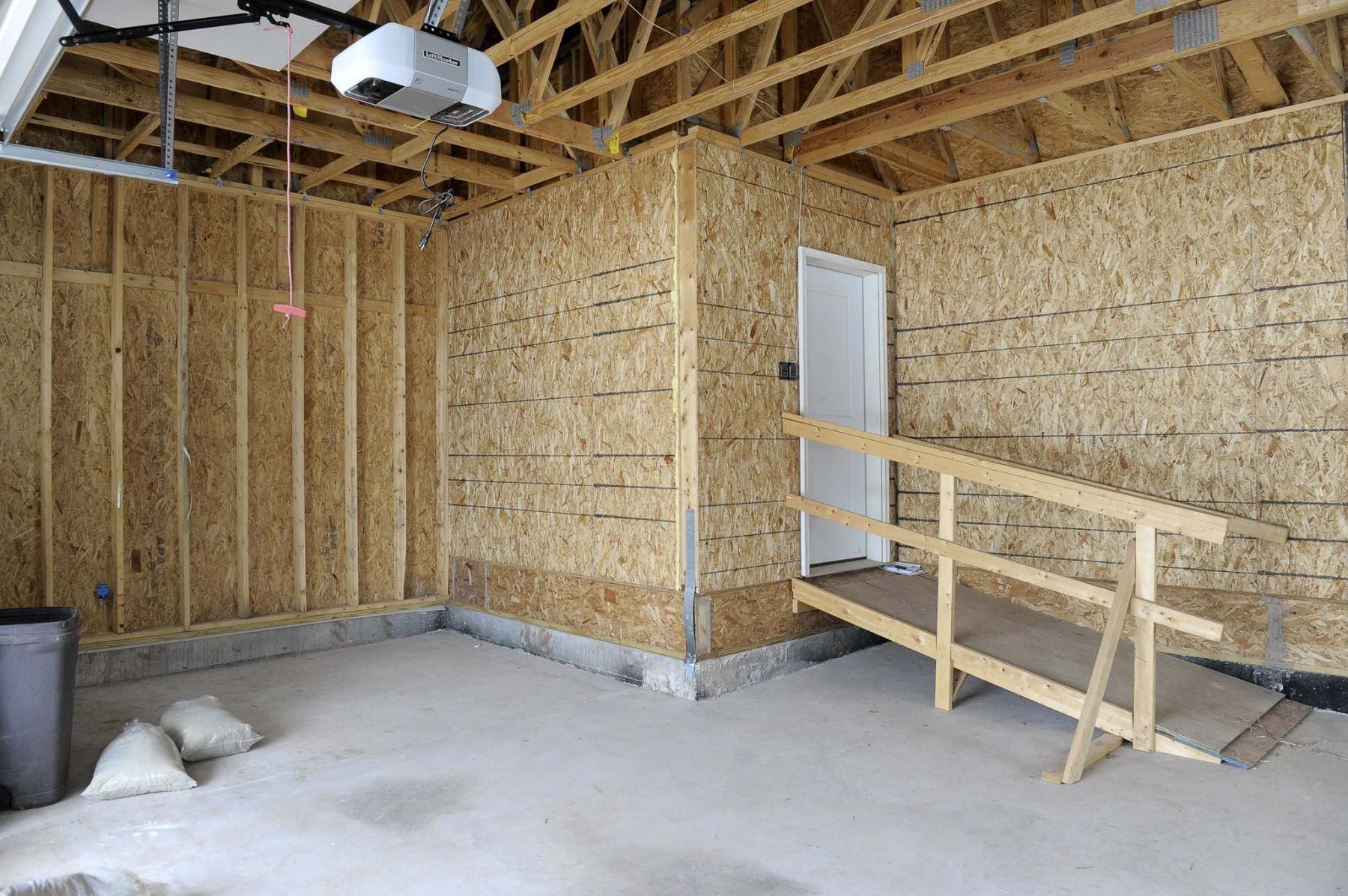 Question: How can I get rid of the discolouration on my cutlery? — Ivy
Answer: In commercial kitchens it is very common to toss cutlery into a sink of plain old white vinegar, let it soak and polish with a cloth.
Or cut a potato in half and sprinkle it with powdered laundry detergent, rub onto spots, rinse and dry. Doing this gets rid of water and rust spots.
Bar Keepers Friend is another effective option. To make your own silver or stainless-steel cleaner, place crumpled aluminum foil in a pan or plastic bucket, dissolve one quarter cup washing soda in enough hot water to cover the cutlery. Place cutlery on foil and let stand until the stains are gone. Rinse and polish dry.
Question: I am a senior citizen wearing two hearing aids. The hearing aids are behind the ear type and the parts inserting into the ear get unsightly with ear wax staining.
Can you help me with a remedy to clean these ear cups, which will separate from the hearing aid itself? I have tried soaking them in hydrogen peroxide without success. I would be indebted to you for the rest of my life. — Hans
Answer: Regular maintenance of your hearing aids is very important. Failure to keep them clean is not only unsightly, but can also cause unpleasant feedback and reduce sound clarity.
Since hearing aid devices are very expensive and a medical device, it is best to have them professionally cleaned regularly.
Question: I love chewing gum, but within minutes after popping a piece into my mouth it loses its flavour. Do you have any tips for bringing the flavour back? Thanks. — Amber
Answer: As you chew, the saliva in your mouth causes the flavour in gum to dissolve. Since the sweetness has been swallowed, the easiest way to heighten the flavour is to either dip the chewed gum into a small spoonfull of granulated sugar and begin chewing it again or add a hard candy to your mouth while you chew the gum.
Life Hacks
● I use Mechanics Orange Pumice Waterless Hand Cleaner to get sticky adhesive off smooth surfaces. Recently I used it to clean my microwave turntable. Worked like a charm. — Jan
● Don't throw away extra hotdog buns, day-old bread or bread ends. Instead, collect them in an open ice cream bucket. Once dry, tear them into pieces and make vegetable lasagna. Layer frozen vegetables and bread pieces into a greased casserole pan. Sprinkle with garlic powder, onion powder, salt and pepper. Beat six eggs or more and pour over mixture. Let sit for 30 minutes. Bake for 20 minutes. Cheese and meat may be added if desired. — Antonio
Note: Every user assumes all risks of injury or damage resulting from the implementation of any suggestions in this column. Test all products on an inconspicuous area first.
Reena Nerbas is a popular motivational presenter for large and small groups; check out her website: reena.ca. Ask a question or share a tip at reena.ca.
Question: I am in need of an answer in relation to an existing catch basin and if there is a need to install a sump pump.
My home was built without a sump pump and it has a walk-out basement.
The catch basin does fill up, but only up to the drain and then it begins to flow out. I have not experienced any flooding or water overflowing, but there is evidence in the basement that indicates it has flooded before I bought it.
I have contacted at least five different plumbers, because the smell from the catch basin became unbearable.
Some suggested I simply seal the lid, others preferred to install a sump pump with a vent to outside.
After I was given an estimate for sump-pump installation, I decided to try to seal it instead. When the catch basin is sealed, I cannot smell anything.
Should I have a sump pump installed?
Is the basement at risk for flooding because the catch basin fills up? Thank you. — Pavella Thomas
Answer: Installing a sump pump will provide protection from basement flooding, if installed with a proper backwater valve, but may not do much for the catch-basin odours.
There may be a few options to address that issue, which may be done with or without the sump-and-valve retrofit.
I am not sure how your catch basin is designed, but most in our area have the drain with an integral trap at the bottom of the well, embedded in the basement floor.
The weeping tiles should terminate above the top of this drain pipe, so that any water running in will quickly enter the drain and then the main sewer exiting from the home.
If you have a different configuration, because of your walk-out basement, then some or all of the following may not apply.
If you do have this kind of arrangement but the bottom of the weeping-tile ends are below the drain, likely due to movement of the basement-floor slab, then repairs to the catch basin itself may be required.
That should be done to eliminate the standing water, which could be the source of the offensive odours.
Assuming your catch basin does quickly empty into the drain after water intrusion from rain or melting snow, checking the weeping tiles for obstruction should be your first order of business.
Calling in a rooter technician with a scoping camera recorder should make evaluation of the weeping-tile condition straightforward.
An initial clearing of the drains may be required to run the camera into the weeping tile, and care should be taken if your home is more than 50 years old.
Older concrete or clay weeping tiles can be damaged from aggressive rooter blades.
Once the initial clearing is complete, assuming no major blockages are detected, the video-camera scope may be done.
This should show if there are any materials, or excessive tree roots, causing the stinky smell from the catch basin.
It should also reveal any evidence of damaged areas, or where excess water is collecting due to soil movement.
If a lot of smelly material is removed during this process, flushing the weeping tiles may be a simple option.
This will require temporarily blocking the drain in the catch basin, and overfilling the basin with a water and bleach mixture.
This water should partially fill the weeping tile and stay in place for a period of time for best results.
Once that is drained, the process should be repeated a few times with clean water to flush any residual material from the weeping tile.
If the weeping-tile cleaning and flushing does not significantly minimize the offensive odours, covering the lid or installing a sealing device may stop the smell, as you have already observed.
The problem with simple sealing, typically with plastic or synthetic rubber sheathing, is blocking the floor drain.
This could lead to a serious basement flood, if there is leakage from any plumbing, or foundation seepage, into the basement.
To prevent that, there are some devices that will air-seal the lid of the catch basin, but include a collapsible ball-and-trap arrangement, which allows water to run into the drain if necessary.
One such device is called a "Drainjer," and is made by a local company.
It is an excellent product and can be purchased online, or through some local retailers or contractors.
Installation of a sump pit and pump may help keep your basement from getting stinky, but only if the lid of the catch basin is air-sealed.
Proper installation will include partial removal of the basement concrete floor to allow placement of an overflow pipe from the basin to the sump.
This will direct excess water from the catch basin into the sump, to allow the pump to recycle it to the soil outside the house.
The real function of this is to drain away rainwater during a storm and sewer back-up event.
That will also require removal of another small section of the basement floor for the installation of a backwater valve.
This valve should be located directly in the main drain pipe, between the exit near the foundation walls and the catch basin.
Only with installation of both the sump pump and backwater valve will your home be properly protected from both sewer back-up and an overflowing catch basin.
Installing a sump pit and pump to protect against an overflowing catch basin is a good idea, but may not do much to prevent odours from the area.
Only air-sealing the lid with a drainable device, in conjunction with the sump and backwater valve installation, will fully protect your home from both a flooding situation and the offensive smells.
Ari Marantz is the owner of Trained Eye Home Inspection Ltd. and the past president of the Canadian Association of Home & Property Inspectors — Manitoba (cahpi.mb.ca). Questions can be emailed to the address below. Ari can be reached at 204-291-5358 or check out his website at trainedeye.ca.
trainedeye@iname.com