Renovation & Design
One of the aspects of tub and shower ownership, is the eventuality of silicone failure. No matter the diligence in ensuring to dry areas of the tub, at some point the silicone along the perimeter of the tub will begin to show signs of wear, discolouration, and gapping that may lead to an unwanted water breach. When this occurs, it's time to remove and replace the old silicone. Although this seems like a daunting prospect to most, the process is rather easy, with a bit of patience.
For some reason, homeowners are hesitant to replace their own silicone. I assume it's because of the messiness of the task, or maybe they become dissuaded due to an inherent fear of doing it wrong, and possibly causing bigger issues. No matter, the process is quite simple and can be achieved in less than an hour with the proper materials, and a focused approach. Whether siliconing a new tub after installation, or re-applying silicone to an existing tub, the steps are basically the same in both instances.
The gap between the lower edge of the wall sheathing (for example, tile as shown in the photos) and the tub must be free of any dirt and moisture (and old silicone for scenarios with existing tubs). It can be advantageous to clean the area with a mild solvent, and subsequently sand the tub top below the tile with a fine grit sandpaper (800+). This will ready the tub surface for the greatest adherence potential for silicone application. After sanding, ensure that the tub surface is dry and free of any dust created by sanding. I prefer to again use a mild solvent, quickly wiping all areas.
With the tub surface prepped, painter's tape is used to quarantine the area for silicone by taping off the tub top at roughly three-eighths of an inch from the wall along all edges, as well as along the tub sides (and including the floor in this instance). The same taping process is repeated on the tiled wall (and flooring) roughly three-eighths of an inch from the gap, providing a uniform separation between both rows of tape. The silicone can now be added within the taped off areas.
Silicone application is quite simple, when using tape. The silicone tube placed into the caulk gun with a hole of roughly a quarter-inch at the tip will allow a generous amount of silicone to pass through and into the channel between the tub surface and the bottom edge of the tiling. The key is to fill the void with slightly more than enough silicone required so that when your finger runs along the top of the bead of silicone with constant contact against both the tub and the tiles (flooring respectively), only a slight amount of excess spills over onto the tape on either side of your finger. If there is no excess, not enough silicone was used. Conversely, too much excess simply indicates to use less next attempt. To control the consistency and smoothness of the silicone throughout (especially when using a quick drying brand), it is best to do no more than a 12-18 inch bead at first, until you get the hang of it. Once a section is done, the silicone beading steps are repeated, carefully blending any overlaps until the entire perimeter has been achieved.
Contrary to conventional thinking, all taping should be removed promptly after the entire silicone bead has been completed. The tape along the tub top is first pulled up in one area, at an angle slightly greater than perpendicular. Then in one continuous motion, the tape is pulled consistently away from the silicone bead. This step is then repeated with the tape along the tiled walls (and flooring), until all the tape has been removed. If the tape creates a blemish in the silicone at any point, adjustments to the silicone should be made immediately before the silicone begins to set. For the most part, your bead of silicone will have perfectly clean and straight lines along the tub top and wall tiling (and flooring), once the tape has been removed. And as long as the silicone is allowed to properly dry and cure, this decorative step will also provide an enduring preventive measure against water breach. How long it will endure will depend upon the brand of silicone, the steps taken to rid the areas of moisture after use, and most importantly, how often the tub and shower are used on a daily and/or weekly basis.
The first time I attempted re-siliconing my tub in my first house proved futile – the area had not been properly prepped, and with gun in hand I just began squeezing silicone along the seam between tub top and tile. Despite running my finger along the bead as carefully as possible, the excess silicone spilled over and onto the tub and tile surfaces, ultimately making a huge mess. The lines were blotchy, it just looked terrible. It wasn't until using tape for painting that I realized the same process could be adapted when applying silicones and caulks. From that day forward, tub installations have been less daunting. After all, the final step is the silicone, and will remain highly visible. Fortunately, clean and straight lines can be achieved, thanks to the many uses of painter's tape – I never leave home without a roll or two, 'cuz ya just never know when you might need it!
RenoBoss.Inc@outlook.com
Question: We are building a new home, with the exterior finish being stucco. We are toying with the idea of installing some type of solid insulation over the sheeting, to reduce heat loss through the wood studs. Is this possible, necessary with the new homes of today, and is it cost effective? Are there other options?
Thanks for your time and attention.
Hank H.
Answer: Insulating a new home on the outside of the exterior wall sheathing is becoming more common and is certainly possible with today's technology. The key is to properly plan for the insulation in that location, to prevent issues with proper window, door, and foundation installations.
There is no reason that rigid insulation on the exterior of the walls cannot be incorporated into the construction of a new home. In fact, there are research studies that suggest this is the preferred location for air and moisture-resistant insulation. Installing it on the outside of the wall cavity will do exactly what you suggest, prevent heat loss from the home through the wall studs. Because there may be almost continuous contact between the interior drywall and the exterior siding in many homes, there can be an effect known as "thermal bridging" occurring. This is heat loss associated with direct transfer through building materials, like the wall studs or rafters. This can be observed, in older homes in particular, by using a thermal image camera, or by observing snowmelt patterns on roofs. In those situations, heat will be lost directly through the rigid building materials, even if they are well insulated between the studs. The studs, sheathing, and some types of siding will conduct heat much better than any type of insulation sandwiched between.
There are two main ways to prevent heat loss through thermal bridging. The first is to put a continuous layer of high-density insulation on the interior of the wall studs, prior to installation of the drywall. This insulation will prevent the heated air in the home from contacting the inside surface of the wall studs, which will effectively stop any thermal bridging from occurring, except through metal fasteners, which may be used to hold the insulation in place. It may be achieved with rigid extruded polystyrene sheets, high density polyurethane spray-on foam, or other forms of rigid foam sheathing. Unfortunately, insulating in that manner has a downside.
Insulation with foam sheathing on the interior of a wall will achieve the desired effect of preventing heat loss and warm air leakage into the wall cavity, but will leave that cavity quite cold. If the insulation within the cavity is not extremely well sealed, especially at penetrations like electrical boxes, some warm air will leak in. Because that cavity is substantially cooler than the air from the heated living space, condensation is likely to occur. That can lead to mould growth, rot in the wall studs, and general moisture damage. All of those things are items we hope to prevent when insulating a modern home.
If we change our thinking and install a good layer of thermal protection on the outside of the wall cavity, we significantly minimize the chances of moisture related issues. With the insulation on the outside of the wall we will prevent heat loss to the exterior of the home, but will not substantially cool the wall cavity. Even if there is additional batt insulation between the studs, we will still have some thermal bridging occurring, but it will stop at the interior surface of the outside rigid insulation. That may actually become a benefit rather a detraction, as it may help warm the wall cavity. Having a warmer wall, except at the exterior insulation, will prevent condensation of any warm air that leaks in from the home. That will minimize the chances of any moisture issues from air leakage and negate the need to air seal inside the studs to the same degree as traditional insulation methods.
The main issue with installation of rigid foam insulation on the outside is the added thickness of the insulation, itself. To achieve minimal air movement through that insulation layer it will normally have to be a minimum of seven to 10 centimeters thick. That will make the exterior walls substantially thicker, which will have to be taken into account in the design. The main issue will be with the placement of the windows and doors, with requirements for wider sills, jamb extensions, and flashings. Most manufacturers will have these standard products made for a typical two by six wall assembly, but not for thicker ones. So, you will have to take this into consideration when locating the windows and drawing up the plans. Brick moulding may have to be extended to reach past the exterior insulation and siding, and/or extensions of the jambs on the interior, to allow proper installation of window casings. Finally, the location of the walls on top of the foundation walls, or floor structure, may have to be altered to accommodate the extra thickness of the entire exterior wall assembly.
Adding a layer of exterior rigid insulation may be a superior way to insulate a modern new home, which can help prevent condensation inside the wall cavities. This will have to be taken into consideration when creating the building plans, by the designer and the builder, to have all the other components adapted for the extra thick walls.
Ari Marantz is the owner of Trained Eye Home Inspection Ltd. and a Registered Home Inspector (RHI)(cahpi.ca). Questions can be emailed to the address below. Ari can be reached at 204-291-5358 or check out his website at trainedeye.ca.
trainedeye@iname.com
When landscape design professionals meet with their potential clients, they pay close attention to what their clients need and want.
Demand by customers for pollinator-friendly plants that support nature and biodiversity has gone from niche to mainstream. Biodiversity-saving solutions and initiatives, though, go beyond plants that provide wildlife habitat.
A growing number of landscape professionals are adopting ecological practices that are changing the face of landscape design.
"The traditional landscape is going out the window," says Sean James who will be one of the speakers at Grow23, hosted by Manitoba Nursery Landscape Association, February 8, at Canad Inns Destination Centre Polo Park.
The owner of Sean James Consulting & Design which is based in Milton, Ontario, James is a graduate of Niagara Parks School of Horticulture. His focus is on eco-gardening techniques, and he has built an international reputation for his award-winning designs.
A horticultural instructor at Mohawk College for several years, James recently created an eco-friendly landscape design course, Landscape Design Foundations I.
"The course offers all the basics a landscape designer needs to know," says James.
"What sets this continuing education course apart from others is its focus on the newest eco-friendly concepts from soil stewardship and water stewardship to biodiversity enhancement, plus ideas such as nutrient recycling and biodiversity support."
The course is asynchronous which means that registrants are allowed to learn on their own schedule, within a certain timeframe.
Eco-design has always been at the core of projects designed by James but the catalyst for creating the new course, he says, came from his students who are choosing a career in horticulture and landscape trades because they want to change the world in a positive way.
"Both my students and clients are realizing there are many great things they can do to make a difference in the world," says James. "The landscape industry also recognizes the importance of eco-friendly landscape practices. The passion is remarkable. The last time that I attended MBLNA's Grow conference in 2020, there was standing room only for presentations on eco-friendly techniques."
"Any garden can and should be beautiful," says James, "but it doesn't have to just be pretty, it can also be functional."
James designs several landscapes which are installed by a colleague, Mark Van Ginkel, Fern Ridge Eco Landscapes. James believes in doing a little bit of everything.
One technique that makes a big difference for biodiversity, he says, is to create layers in the landscape. Layering trees, understory trees, shrubs, perennials, and groundcovers provides seasonal structure along with a variety of different foods and habitat for a diversity of wildlife especially if you choose plants that produce flowers or berries.
An oak tree, for example, is a biodiversity engine, says James. Oaks support many different insect species including caterpillars which provide food for birds.
Underplanting with a crab-apple tree produces flowers which support bees.
"Flowering shrubs such as Diervilla bush honeysuckle and a mix of perennials that have a long bloom period will do a lot to support a broad range of species," says James.
It's important to also include host plants for obligate feeders such as the caterpillars of Monarch butterflies that use only one plant – Asclepias milkweed – for food.
Asclepias is James' favourite native perennial. Last year he planted Asclepias exaltata (Poke milkweed), a shade-tolerant variety hardy to Zone 3 that has weeping white to pink flowers.
Other native plant favourites include Solidago flexicaulis Zigzag Goldenrod, and Eryngium yuccifolium Rattlesnake Master which is a hardy Zone 3 perennial with stiff-branched stems and distinctive, egg-shaped flowerheads.
The more native plants we choose, the better for diversity. But James, who is also a Master Gardener, does not subscribe to a native plant palette exclusively.
"I like plants too much to just plant native plants," he says.
"Native species are typically more drought tolerant because they are more adapted to the local conditions. But keep in mind that drought tolerant plants need more water and consistent care during their first year in the landscape than a non-native plant."
In fall, James does not cut back any garden plants and instead leaves them standing for the winter to increase biodiversity by providing habitat for overwintering creatures. In addition to providing shelter, plant stems act like a miniature snow fence by trapping snow that insulates the crowns of plants.
But how we steward water and most importantly, how we steward soil, says James, are also huge ways that we can make a positive difference.
"Organic matter in the soil breaks down so we need to add organic matter regularly."
James is a fan of composted mulch which is a blend of compost and shredded bark. It feeds the soil and inhibits weeds.
He is also a proponent of the "let it lay" principle which involves on-site nutrient recycling.
"Anything that falls on my property stays there," he says.
"I rake leaves, mulch them, and spread them back onto turf areas or into garden beds. That is an easy, great way to make a big difference for carbon sequestration and at the same time, make our gardens better. It helps to hold moisture in the soil as well as feed the soil microbiome which includes beneficial fungi."
The result is that beneficial nutrients are released for healthier plants.
Converting lawn to meadow, says James, is another great way to sequester carbon and reduce the carbon footprint while lowering maintenance and increasing wildlife habitat.
Replacing Kentucky Bluegrass with native grasses and pollinator-friendly perennials that need much less water is more eco-friendly.
Don't fight your soil type, though, says James. "Matching plants to your soil type means less work in the long run."
For a client with a landscape of heavy clay soil, James substituted turf with a sweep of Echinacea purpurea coneflower.
In addition to the techniques mentioned, all of which enhance stewardship of soil and water, James also recommends harvesting rainwater.
The use of rain barrels as well as design solutions such as rain gardens help to minimize the amount of stormwater runoff in a landscape.
Permeable paving surfaces such as flagstone pavers separated by a narrow strip filled with small stones allow excess water to slowly soak into the ground, he says. Many of his designs include permeable pathways that use 3/8-inch chip black granite. The material is clear and washed to make it more permeable.
When James designs ponds, he runs all the downspouts into the pond to create what is known as an evaporation pond.
"This technique harvests the water then evaporates it away which is part of the hydrological cycle."
James says that a small garden space can make as much of a positive difference per square foot as a larger garden space. (Think container gardening.)
"Gardening is a wonderful thing because if you are not learning then you are doing it wrong. Every day there are new things to learn no matter where you are and no matter how much experience you have."
On February 4, James will be presenting on fusion gardening and how to create a layered native garden for biodiversity. To learn more, visit mbnla.com.
colleenizacharias@gmail.com
Question: I live in Niagara on the Lake, Ontario and built a new house, which I moved into in May 2021. I have an HRV system and nobody seems to know much about how the system works with respect to humidity levels. I have read articles, searched the web, and found that your recent article is the only one that is helpful. You are absolutely right that there is so much confusion. So, thank you very much for the information. I always understood the HRV system to work as you wrote in the article, but have one additional question relating to proper operation.
Do I need to have my furnace run at the same time as my HRV system? Does the HRV function by itself, pushing the outside air through the furnace ducts, or does the furnace need to be on continuously? Will I have to get a new wall control, as I only have the basic model, and it doesn't have control settings for humidity?
It will be very much appreciated if you can help.
Thanks, Tom Froese, Virgil, Ont.
Answer: A heat recovery ventilator (HRV) may be able to adequately control the humidity in your home on it own, depending on the size and other factors, but will work best if the furnace fan runs at the same time. Cross connecting the HRV and the blower to run together will improve the airflow through the entire home, boost the efficiency, and reduce the running time of your ventilation system.
I appreciate you taking the time to read my past columns online, no matter what the source, and sending me this very specific question. HRV's may be the most commonly misunderstood component in new homes. I am delighted that I can help wade through the online ocean of information to provide some simple guidance for operation of this important mechanical system in your new home.
For various systems in our homes there are guidelines for proper installation and operation, from several sources. The numerous sections of the National Building Code describe many of these, often in precise detail, but also may leave various items up to the discretion of other entities. Heating, ventilation, and cooling (HVAC) technicians should follow the recommendation in the codes applicable to HRV design and installation, when putting one in every new home. The adoption of specific aspects may vary from jurisdiction to jurisdiction, based on the requirement of the building officials in that area, and the geographic and weather conditions. In many cases where specific installation or set-up techniques are not obvious, building officials may defer to the manufacturers' specifications and recommendations.
As a home inspector, I may not be privy to these specific requirements in my area of business, but have other avenues for determining proper local installation practices. This may include investigating and reviewing online, or actual, installation manuals from various HRV manufacturers. It may also be sought through direct information from local HVAC contractors. But the most common source of knowledge is often gained by actual inspection of multiple systems currently in place, in homes being inspected. If 90-95 percent of inspected systems are seen with exact similarities, it can safely be assumed that is the norm. This not only applies to HVAC systems, but to others like plumbing and electrical. Because there are regular reviews and changes to the codes, which are often not always adopted by local building officials, it can be difficult to keep current on all requirements.
Due to the above statements, I am confident that it is best practice to have the furnace blower turn on to high speed when the HRV operates. This may not be required by all manufacturers, but should be done to help the smaller fan inside the ventilation system move the air through the various ducts. All HRVs should have a direct connection to the furnace ducting, as well as from the bathrooms and other areas of high moisture, to help circulate both the stale house air and the fresh outside air through the unit. The volume of air which can be moved by the small HRV fan is much lower than that of the more powerful furnace blower. So, to vastly increase the air movement the furnace blower should be cross connected to the HRV controls, to assist in this task. With both fans engaged at the same time, and the unit properly balanced, the ventilator should be able to function at its best. This should reduce the running time to achieve the desired relative humidity, saving wear and tear on the HRV components.
You may be correct that replacing your HRV control is an essential part of the discussed recommendations. If it does not have a dehumidistat function, to allow control based on your desired indoor humidity level, it is no good. Replacing it with a proper control should allow any experienced HVAC technician to properly link it to the furnace blower, completing the process. After that upgrade you should be able to set the HRV and furnace fan to turn on together, automatically, when the relative humidity in your home exceeds your desired setting.
Engaging the furnace blower at the same time the HRV is running may not be absolutely necessary, but will be a very good idea for optimal operation. Any system that increases the volume and velocity of air movement through the heating ducts will surely aid in improved ventilation and dehumidification of your new home.
Ari Marantz is the owner of Trained Eye Home Inspection Ltd. and a Registered Home Inspector (RHI)(cahpi.ca). Questions can be emailed to the address below. Ari can be reached at 204-291-5358 or check out his website at trainedeye.ca.
trainedeye@iname.com
Question: We have a ceiling fixture that has three-inch, plastic teardrops hanging from the edge of it. They look discolored and I wonder what I could use to bring back the clearness of them. Thank you, Geoff
Answer: I am assuming that the teardrops are discolored from everyday dirt and grime. Here is my favorite recipe for cleaning plastic teardrops on light fixtures. Cover the floor with newspaper. Combine 1 tsp. rubbing alcohol, 4 cups hot water and 2 tbsp. dishwasher anti spot agent i.e. Jet Dry. Spray onto plastic teardrops, drip dry and polish. Or soak the teardrops (if they are detachable) in this solution, whichever works best for your situation. No polishing required.
Question: I have very expensive custom made cellular shades on all of my windows and the draw cords on all of them are getting very dirty. I've tried bleach with water on a cloth and run the cloth up and down the cord, but it is not doing anything. What would you suggest I use to clean them? Thank-you for your time. Lynn
Answer: Your best bet is to scrub all cords with Sunlight laundry bar soap and water. If you cannot locate Sunlight, use Ivory bar soap. Scrub and rinse with water.
Question: I have a very oily t-zone on my face. I buy pore strips to clean my face (especially my nose) and they really seem to help, but they are too expensive, and I can't afford them. Is there any way to make pore strips at home? Thanks, Olga
Answer : You want cheap? I've got cheap! Go to your local grocery store and purchase a box of unflavored gelatin and milk (any kind of milk works). In a little microwavable dish combine 1 tsp. milk with 1 tsp. gelatin powder. Microwave for 10 seconds. Cool and then use a small paintbrush to brush liquid mixture onto your face (avoid eyes). Leave for 10 minutes and peel. Works just as well as pore strips!
Question: I was given a beautiful cashmere sweater for Christmas, and I am wondering if you have any tips to ensure that moths don't get at it. I had another cashmere sweater that now has a hole in it, and I was devastated. I do not want to use mothballs because of the smell. Thanks for your help. Helen
Answer : You are smart to avoid mothballs, they give off toxic vapors and the smell lingers. Clean your cashmere sweater according to the directions on the label. Store the sweater in an airtight container along with lavender and/or rosemary sachets. Another option: Sprinkle lavender essential oils onto a cotton ball and store with the sweater.
Big Ideas for Little Problems
For moist homemade cakes, add 1 tsp. vinegar and 1 tsp. baking soda to your recipe. Submitted by: P.H.
I like to wash Lego blocks once in a while and when I do, I put them inside of a mesh laundry bag. Tie a knot to keep it closed and toss the bag into the washing machine. I wash with cold water and laundry detergent and lay them on a towel to dry. Submitted By: P.H.
I have one of those big Kitchen Aid mixers and never knew where to keep the attachments so that they wouldn't look messy. I then purchased a few 3M plastic hooks and hung them in my pantry, now I hang the attachments and they look organized! Submitted By: Paul
Whenever I paint wooden chairs, I gently tap a nail into the bottom of each leg. I can then paint the feet of the chairs and they don't touch the floor, so no paint gets smudged. Remove the nails when paint is dry. Submitted By: Mark
Note: Every user assumes all risks of injury or damage resulting from the implementation of any suggestions in this column. Test all products on an inconspicuous area first.
Have a great suggestion or tip? NEW EMAIL: reenanerbas@outlook.com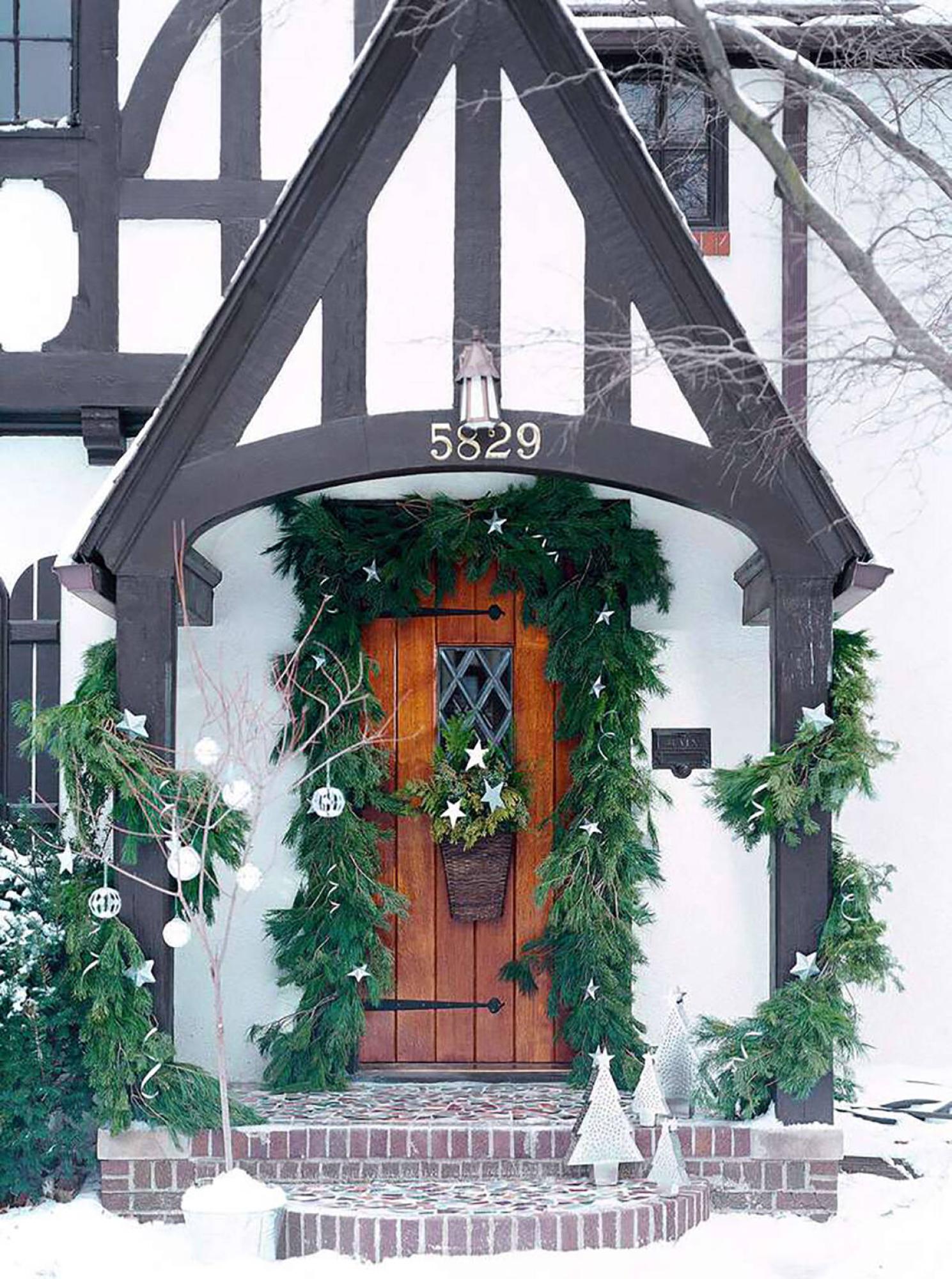 Question: Any suggestions for reducing the smell of hockey equipment? I play about four times each week. I wash my hockey equipment about two to three times per year using either the car wash or my washer and dryer. Washing my equipment seems pointless as the odour returns after one use. My equipment stays in my unheated garage, as it smells too much to bring inside. Looking for a solution to minimize some of the smell that I could apply immediately after the skate. Thank you, David
Answer: I love the carwash idea! When it comes to storing hockey equipment, the first step is to make a hockey tree using old hockey sticks and nails. Whenever you return home from a game or a practice make sure that you hang all equipment on the tree, which should be stored in a cold ventilated area such as a garage or even outside. Pack your gloves with newspaper when they are not in use. Another trick used by hockey players is to pack gloves with clean socks dusted with baking soda or talcum powder. The powdery substance absorbs some of the odours. Or pack the gloves with dyer sheets and remove before each use.
I agree that it is important to wash equipment regularly. Before washing, check care label instructions. I wash hockey gloves using my front end washing machine, with detergent, and lay them out to dry. You can even add one-quarter cup of borax, baking soda or washing soda to the machine to help zap the smell. Remove insoles from skates, when not in use, so they have an opportunity to dry out. There are also commercial air fresheners and sprays that you can purchase at sporting goods stores, which can be used to deodorize hockey equipment. While the equipment is still wet, spray the liners, as this is where bacteria collect. Some sports equipment retailers offer a sanitizer service that you can access a few times a season.
Question: How can I remove streaks from my glass shower door?
Answer: Squeegee the doors after each shower. Also, coat the doors using mineral oil so that water slides down the glass, instead of leaving marks.
Question: I have a water bottle that I use repeatedly during the week. I've noticed that it now smells. Anything I can do, short of tossing it out? M.D.
Answer: The easiest solution is to fill the bottle with one tablespoon of baking soda and hot water. Leave it overnight and pour out the contents in the morning. If possible, leave the bottle open at night, so bacteria have less chance to grow.
Question: I have very sensitive feet and find that the insoles in my shoes give me blisters. What can I do to make the insoles more livable? Renton
Answer: Insert each insole into soft ankle socks and place each insole back inside your shoes. You will notice a big difference.
Quick fixes for little problems
Cook broccoli upside down with the floret in the water. This helps to reduce the odour as it cooks. — Angelica
Store a roll of kitchen garbage bags on a metal, paper towel holder. Pull and use as needed. — Patricia
Reduce dust on furniture. Into a spray bottle add one tbsp. fabric softener to one cup water. Spray the solution onto furniture and dust with a soft cloth. — Patricia
Before peeling a hard boiled egg, I soak it in cold water and then roll it between my hands to crush the shell. I noticed the egg is easier to peel. — M.D.
Note: Every user assumes all risks of injury or damage resulting from the implementation of any suggestions in this column. Test all products on an inconspicuous area first.
Have a great suggestion or tip?
reenanerbas@outlook.com
Question: I need help cleaning hand towels. Mine always get dark and greyish where people repeatedly wipe their hands in the middle of the folded towel, and I cannot get these darker areas clean with regular laundry soap. I have tried soaking them in laundry detergent, bleach — which is risky when they are lighter colored towels and letting them sit for hours with stain remover on them. They just end up looking like dirty towels no matter how much I wash them. Do you have any tips for me to try? At this point when they get too bad, I am just using them for rags. Thanks! Lori
Answer: This may be an issue of the dye not being colourfast. I had a similar experience, I finally realized that it was a result of the products people were using on their face and hands. In my case, the towels are permanently ruined because the towels were 'bleached'. It sounds like your towels are also discoloring because of products. Try tossing the towels into the bathtub and soaking them in hot water and either washing soda, baking soda or borax. Whenever washing towels, use hot water for the best cleaning results. In the machine, add one-cup vinegar to the load. Lastly, Egypt, Turkey and Portugal are known as the manufacturers of some of the best towels in the world; spend a little more and they should last you awhile.
Question: What is the best solution for storing a fake Christmas wreath? Amrit
Answer: Begin by blowing the dust off using a hair dryer. Next place the wreath inside an empty garbage bag with salt, and shake. If you happen to have one of those plastic bags that you get when you purchase a blanket, that is a great storage option! You can also use a suitcase, plastic bin, or cover it with a plastic bag, make a knot on the bottom and hang it on the wall where your decorations are stored. Wherever you store it, make a note of it so that you are not scrambling to find it in November.
Speaking of Christmas decorations:
Store small tree decorations in empty egg cartons.
To store gift wrap rolls so they don't unravel, cut an empty toilet roll vertically. Wrap the toilet paper roll around the gift wrap.
The Best Catch of the Day
For the perfect, flaky texture to cooked fish, let it rest for at least 10 minutes before serving.
When frying fish, cook the skin side down first, and leave it alone. The skin might stick at first but should release within minutes.
To get rid of the odour after cooking fish, boil a little vinegar on the stove to absorb the smell. Add cinnamon or essential oils to the pot if desired.
To reduce the smell of fish while cooking, soak it in milk for 20 minutes before cooking. Wrap the fish in parchment paper while cooking: only use parchment paper if cooking temperature does not exceed 400 degrees. When reheating, cover the fish pan with aluminum foil.
For safety reasons, avoid refreezing fish that was already thawed.
While cleaning your fish tank or bowl, only remove 50 percent of the water. Use the water removed to water your plants, the nitrates are great for plants.
If you use vinegar to clean your fishbowl, make sure that the bowl is well rinsed before re-adding the fish. If you live in a city, consider using distilled water, instead of tap water to avoid adding chemicals that may hurt the fish.
Note: Every user assumes all risks of injury or damage resulting from the implementation of any suggestions in this column. Test all products on an inconspicuous area first.
Have a great suggestion or tip? NEW EMAIL: reenanerbas@outlook.com