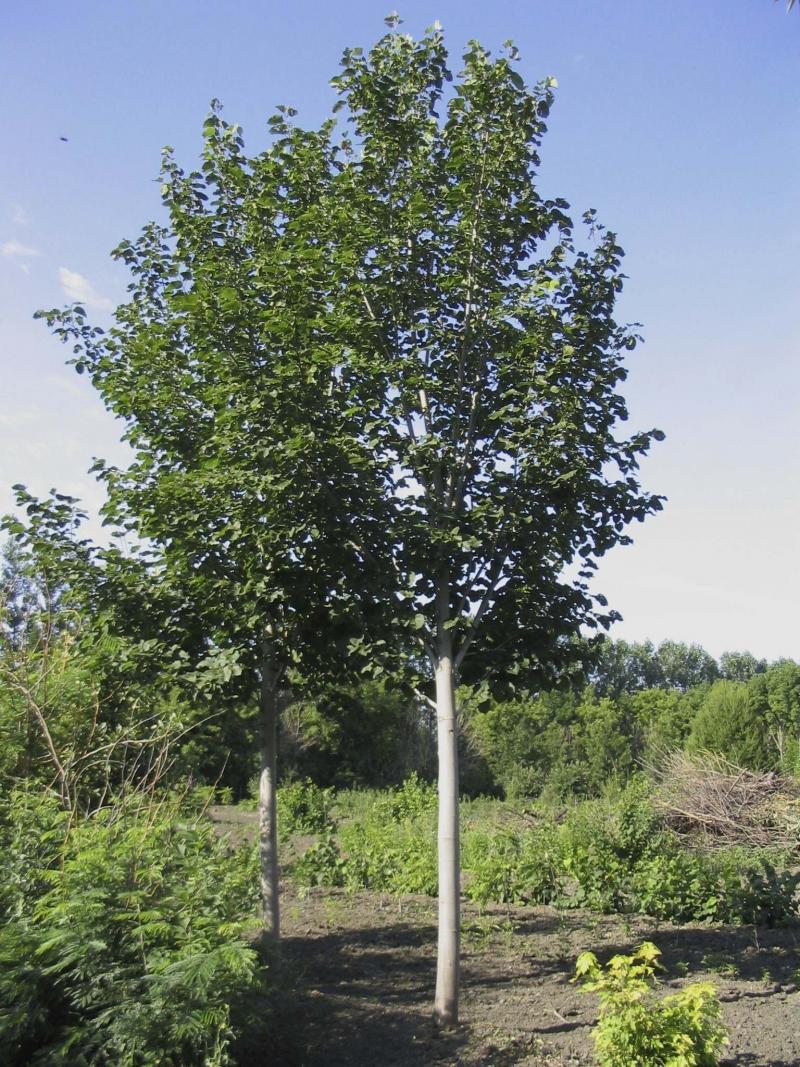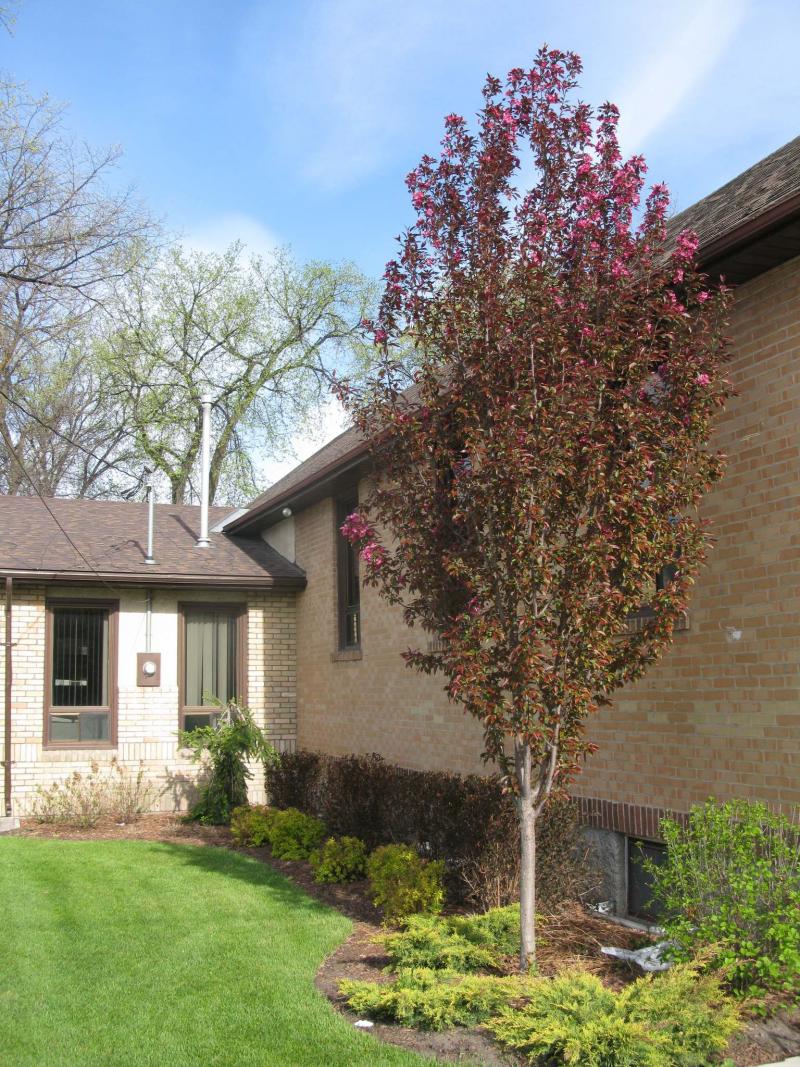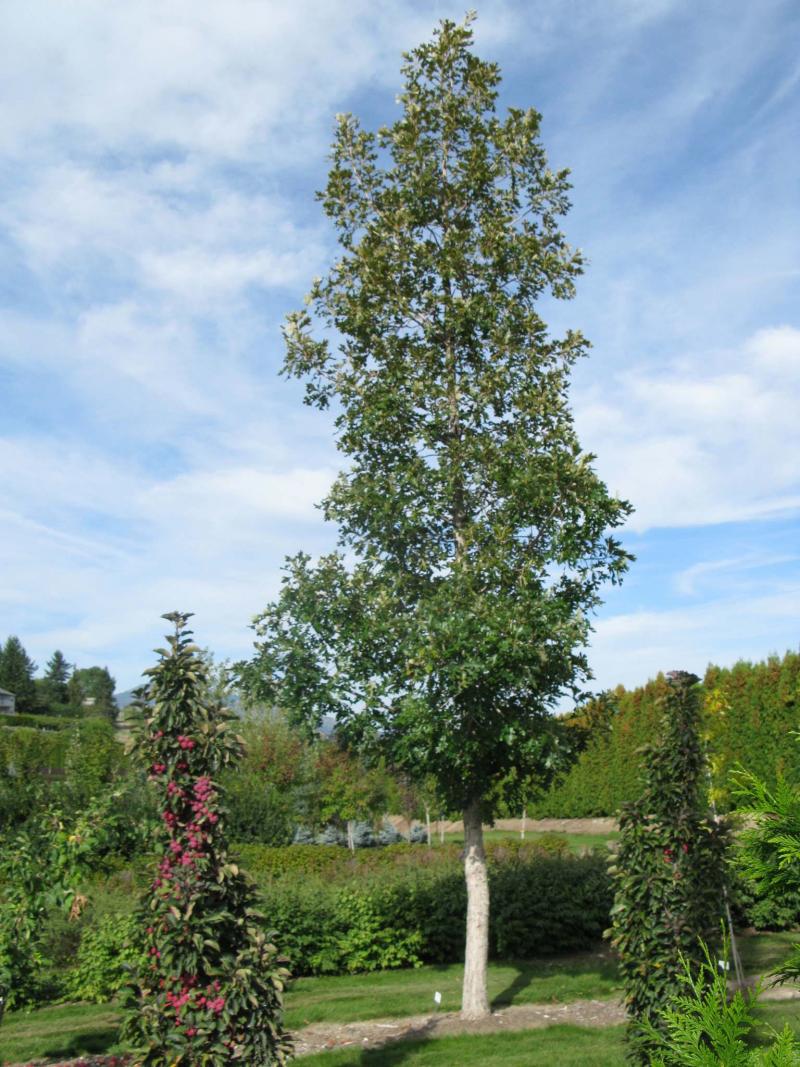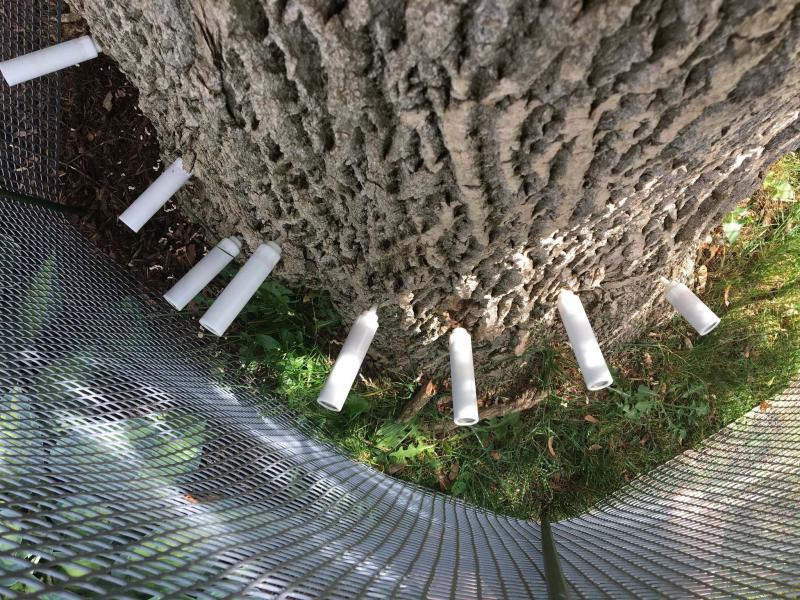 According to Martha Barwinsky, city forester in Winnipeg, most of our urban forest is actually on private property.
This is a startling statement, especially if you were planning to leave it up to the City of Winnipeg to entirely solve the problem of Emerald Ash Borer (EAB) now that the voracious pest has arrived.
"The biggest challenge will be the loss of tree canopy in natural and riverbank areas and densely populated areas where there are many private properties," Barwinsky said. The fact is, after ash trees die and have been removed from private properties (an eventual outcome as well as a daunting challenge), Barwinsky acknowledged there will be homeowners who may decide not to replant trees.
Combine that scenario with the reality that the city is not actively managing Emerald Ash Borer on riverbank areas. "It's just not logistically or financially feasible for us to do so," Barwinsky said. "We are going to see a transformation of the riverbank areas."
Already, we have witnessed the loss of elm trees on riverbanks as part of the ongoing elm tree management program. EAB, however, is a much more devastating threat than Dutch Elm Disease (DED). Natural Resources Canada reports that EAB, since its arrival in North America, has killed tens of millions of ash trees.
The current program by the city to treat a select number of ash trees with injections of a biological systemic insecticide, TreeAzin, is a means to slow ash mortality and buy some time to spread out both the enormous costs and logistics of inevitable tree removals and tree replacements.
"We need to be very worried," Barwinsky said. "The public needs to be on board. Property owners are key to anything that we do." If you as a homeowner are resistant to the idea of taking any responsibility for the care of public trees, including the trees that line the boulevards of the street where you live or even just occasionally giving the single boulevard tree in front of your house a drink of water during a drought cycle, consider this: you will notice when the last tree is standing.
Shawn Dias is the manager of parks and urban forestry for the City of Morden. He spoke about Morden's urban forest plan and ash strategy at the recent Manitoba Communities in Bloom conference held in Morris earlier this month. The thing is, EAB has not yet reared its head in Morden.
Using a technology called Geographic Information Systems, Dias and his colleagues collected data on city-owned trees and documented type of species, diameter, condition and location. "We literally hugged almost every sick tree in Morden that we came across," Dias said in a recent interview.
When Dias showed conference-goers a visual representation of the number of ash trees in his neighbourhood alone, an audible gasp could be heard. A monoculture of ash trees will have a devastating impact on urban canopies. In Morden alone, ash represents 40 per cent of the urban canopy.
Morden now has a 10-year plan in place that includes monitoring, detection, treatment, public education, tree removal, and tree planting. Dias uses a resource program called iTreeStreets to assist in estimating the annual benefit that a single tree can provide, including esthetics, property value, noise reduction, absorption of carbon dioxide, heating and cooling benefits and reduction of storm water run-off.
"Now we can calculate whether there is a net benefit for treating a particular tree providing the tree meets the criteria for being in good condition and in the right location." This computer-based program allows any community to conduct a street tree inventory. Dias said Morden has also begun a private tree inventory. Residents can download a Survey 123 app to inventory the trees on their private property.
Rick Durand is an eminent tree breeder who worked for many years at Jeffries Nurseries in Portage la Prairie. He has served as project leader of the Western Nursery Growers' Group tree trials and today is the product development co-ordinator at Bylands Nursery, a major Kelowna-based wholesale supplier of hardy Prairie plant material. Durand has introduced numerous cold hardy and Prairie-tested tree species and has developed a number of new tree selections that are currently being trialed.
Earlier this summer, Durand toured communities throughout Winnipeg to assess the state of our trees. He was amazed to see the condition of trees in the area east of Osborne, many of which are Black Ash that have suffered as a result of extreme dry conditions and in some cases, the effects of Cottony Ash Psyllid, a pest that sucks the sap out of leaves.
In a recent conversation, Durand said that our city is in crisis or will soon be and that if EAB goes the path that the city is projecting, tree removals will be the main focus.
What about tree replacements? "That's where the citizens of Winnipeg need to step in," Durand said. It will take a concentrated effort by citizens and perhaps an arms-length advocacy group, he said, to engage in a proactive and replacement tree planting strategy.
Homeowners need to start asking questions. It's important to know, for example, that when an ash tree dies as a result of EAB, timely removal becomes essential, as the tree dries out and is at risk of falling. Know, too, that the Canadian Food Inspection Agency (CFIA) has ruled that any movement of all firewood, including ash wood chips, is prohibited.
In the face of all this doom and gloom, why not try some retail therapy. Assess your property and begin planning which new tree varieties you would like to grow to replace the ash trees you are likely to lose.
If you've always wanted an oak tree with its iconic leaf shape, for example, now's your chance. Top Gun Bur Oak (Quercus macrocarpa ByDur) is an extremely hardy variety selected by Durand from a native oak stand in Manitoba. A narrow, upright selection ideal for smaller spaces. It produces few acorns.
Gladiator Flowering Crabapple (Malus x Durleo) is another narrow option for small spaces. It has glossy, purplish foliage and has high disease resistance. True North Basswood (Tilia Americana Duros) has a strong central leader and light-coloured bark that turns grey with maturity. Flame Amur Maple (Acer ginnala) is a small tree that has blazing red colour in fall and is suited to both sun or part-shade.
Ming Amur Cherry, developed at the University of Saskatchewan, is a fast-growing tree with few, small fruit, golden bark and resistance to frost cracking. Lone Star Little Leaf Linden (Tilia cordata) is a pyramidal selection by Manitoba's Hugh Skinner.
To gain a better understanding of Emerald Ash Borer, visit winnipeg.ca and treeswinnipeg.org. Talk to your neighbours, book an appointment with an arborist to inspect your trees, decide on a tree strategy that's right for you and share your knowledge to help others. Become a champion for your street, neighbourhood or community, or at the very least, your own backyard.
Whatever you do, don't be complacent. Trees, please.
colleenizacharias@gmail.com