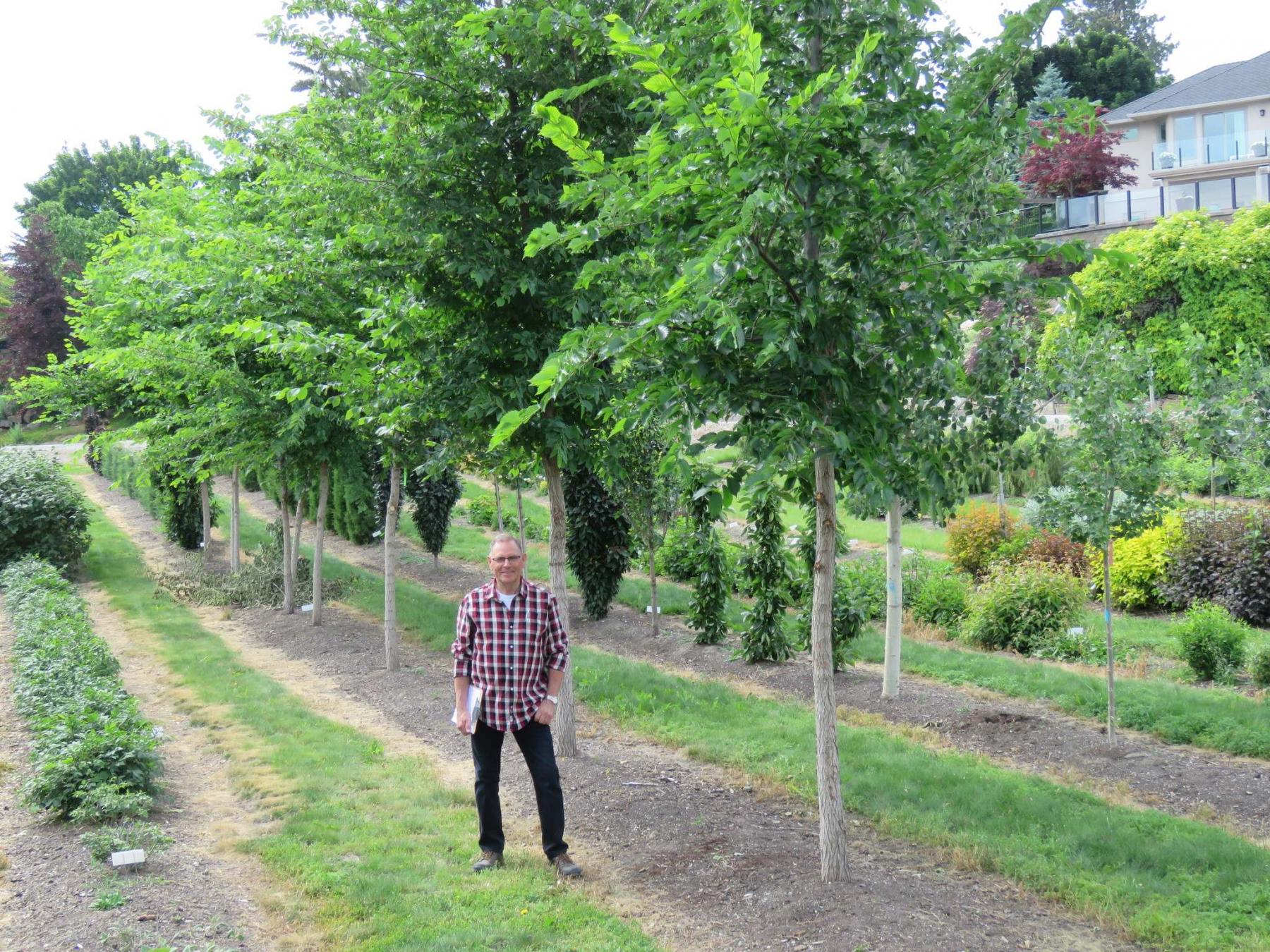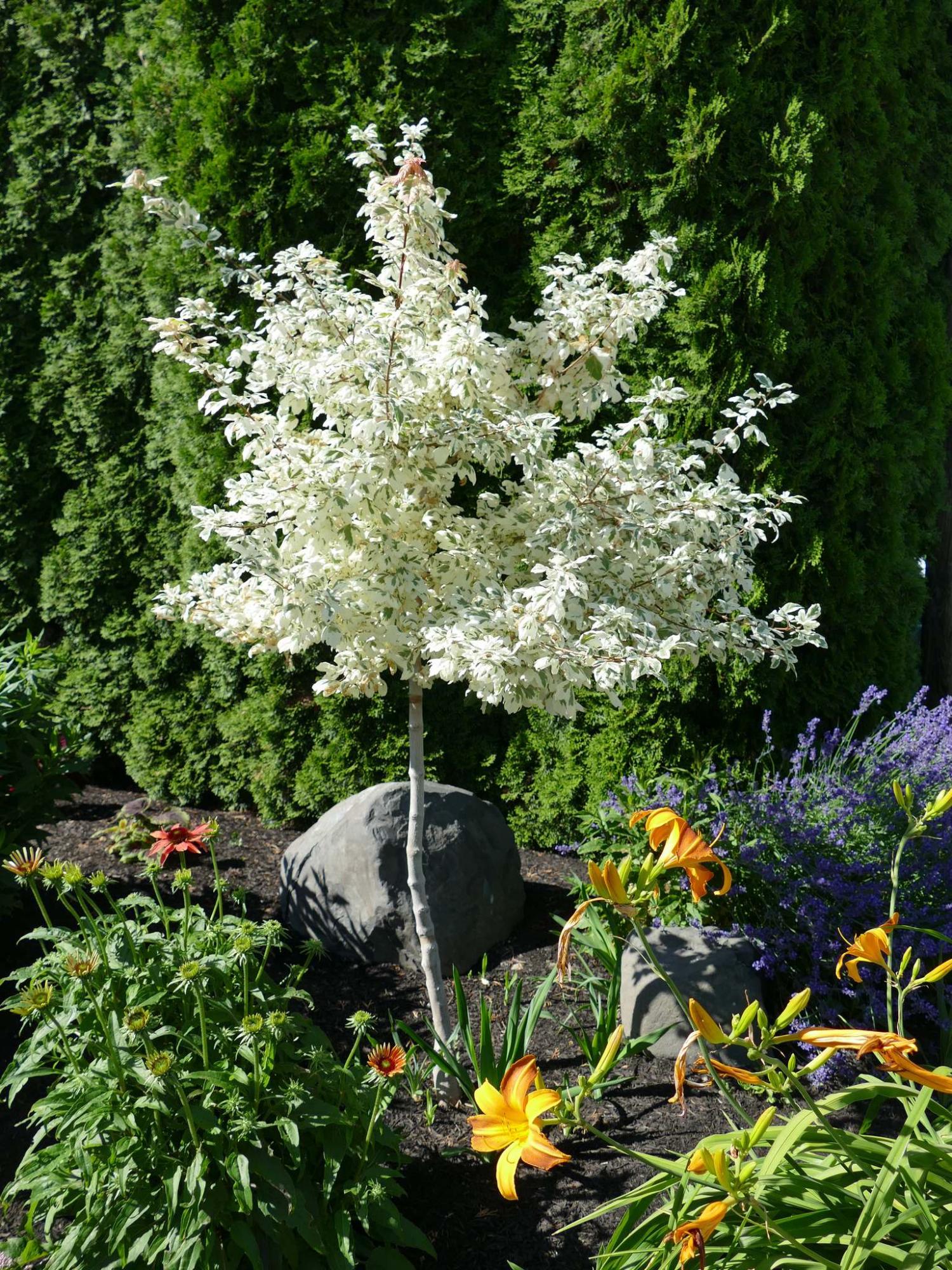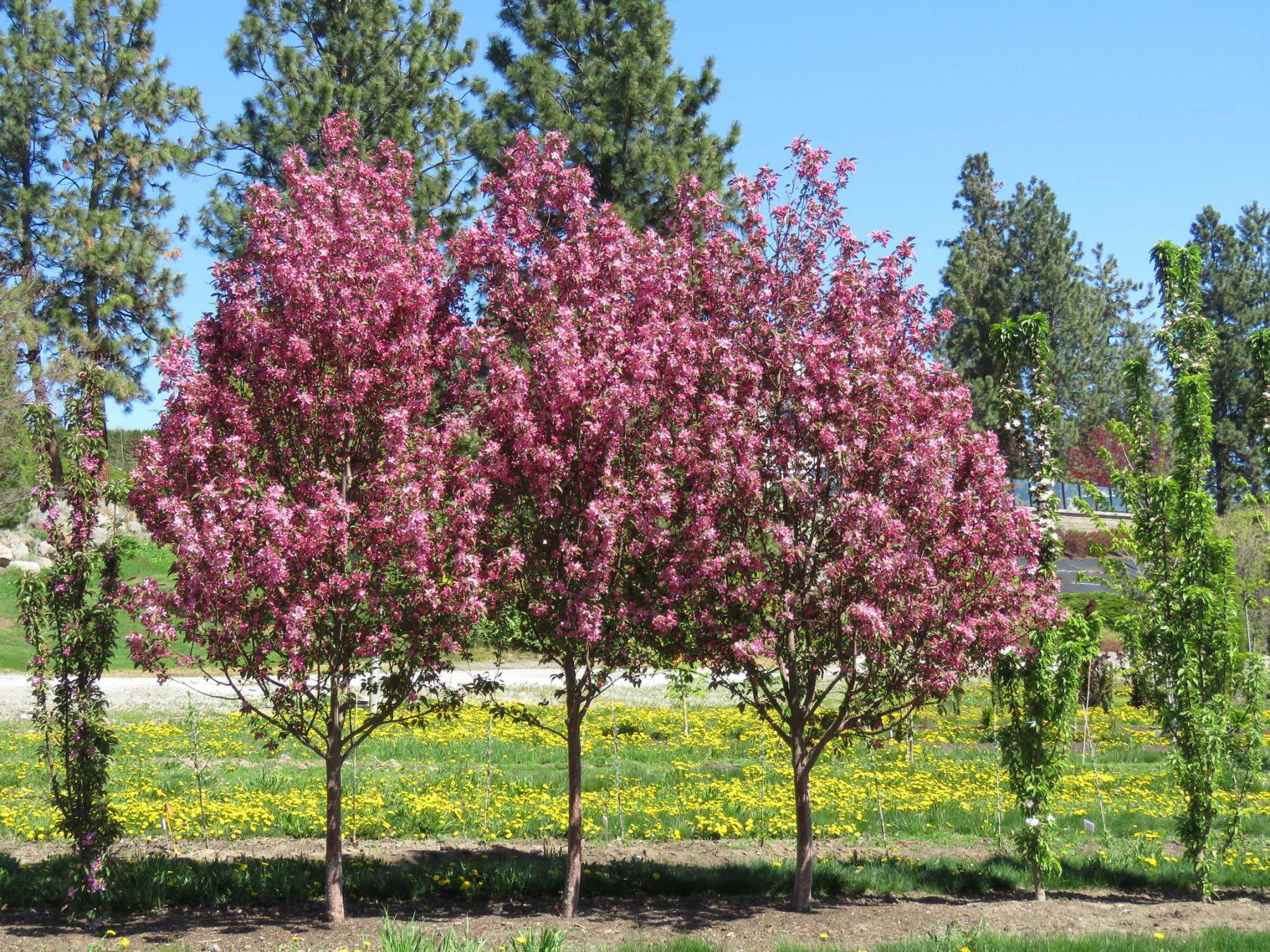 Futura Farms is a new and innovative farm business venture that holds considerable promise on multiple levels: fruit, seed, and research. Owned and operated by Carl Durand, Futura Farms sits on 50 acres in St. Andrews.
The wholesale fruit production will be for wine and cider producers across southern Manitoba and is also being grown for local commercial companies that make jams, jellies, and pies. The fruit varieties consist of raspberries, sour cherries, apples and an acre of German Wine rhubarb.
Hundreds of prairie hardy trees and shrubs have been planted on six acres for seed that will be harvested and sold to commercial nurseries that require cold hardy seed sources for rootstocks and seedlings. There is a huge demand for seed in the nursery industry.
The third part of the aptly named Futura Farms is the research area which has significant implications for the future of cold hardy plants on the prairies. Enter Rick Durand, Carl's father. Rick is one of the prairie's most prolific plant breeders as well as a prairie tree researcher at Bylands Nurseries in Kelowna, B.C. In conjunction with Bylands Nurseries and Prairie Shade Consulting, the research area will serve as a testing ground for new cold hardy plants.
One exciting example is Acer campestre Carnival Hedge Maple, a small dainty tree with creamy lobed foliage in spring that matures to green with broad white margins. I fell in love with it on my visit to Futura Farms. It is listed as zone 4. Bylands have never sold or trialed it before in our zone 3b climate. If Carnival Hedge proves hardy to Manitoba, it will be an outrageously beautiful choice that will add pizazz to residential landscapes.
In the research area alone, it is expected that there will be over 300 different trees planted by 2022. Rick says that the process of replacing any failed trees with new selections will continue for years to come. The expectation is that growers and consumers can look forward to many more plant choices.
The elm program is an integral part of Futura Farms. In May, more than 1,000 research elm trees from the Bylands research program were planted. The elms are two to three metres tall. This aspect of Futura Farms could have a profound impact on the future of our urban elm canopy. The six-acre area will serve as Rick's Dutch elm disease control trial. Rick began collecting seed in Manitoba about 10 years ago. From the 5000 seedlings that germinated, he selected 75 and then narrowed the selection to 16. One of the selections is an extraordinary hybrid cross between American elm and Japanese elm. No one else has been successful in making that cross.
Within a couple of hundred metres of the elm research area is an old-growth oak-aspen forest with a sprinkling of Manitoba maple, Green ash and American elm. Carl has mapped the entire area using a drone and identified 76 elms growing in the natural forest. On the portion of land between the research elms and the old-growth forest, Carl plans to plant elm, maple, poplar and Manitoba maple that will eventually naturalize into forest.
"The research elms will grow in this naturalized area for the long term," says Rick, "which will allow for a long-term study of Dutch Elm Disease (DED) resistance." In addition, there is a smaller DED trial of 95 trees inside the fenced area that will serve as a short-term trial.
In conjunction with the aspen program at Bylands, there is also an area at Futura Farms that has been planted with several aspen for the purpose of developing strains that are more resistant to Bronze Leaf Disease.
Carl purchased the property which is now Futura Farms in December 2018. In January 2019, he and his father were already conducting soil tests. Last July, Carl built a large machine shed (18 by nine metres). He needed to improve the soil drainage in some areas so hired an excavator to divert some of the water. Last fall, Carl erected a 2.4-metre high fence to protect six acres of trees and shrubs from deer damage. A row of dense-growing Minuet Lilac — which deer tend to avoid — has been planted on the outside of the fence. This spring he planted a tree shelterbelt and more raspberries and rhubarb. (German Wine rhubarb is a gorgeous plant. The wonderful character of the ruffled foliage and overall form has ornamental value. In fact, after visiting Futura Farms, I stopped in at Shelmerdine and purchased one for my garden.)
Carl is also growing six rows of dwarf sour cherries as well as haskap berries. The orchard will include six rows of apple trees bred on the prairies. Two varieties include Kerr and September Ruby. Carl says that cider producers in Manitoba can't get enough apples and must often source them from Ontario or B.C.
Futura Farms will also test dwarf apple rootstocks from warmer climates such as Budagovsky (Bud. 9) that have not been tested extensively on the prairies. This could be of great benefit, says Rick, if it is found to be cold hardy.
Carl plans to mechanically harvest the dwarf apples using a blueberry harvester instead of hand-picking.
Growing up in Portage, Carl learned to drive a tractor before he could drive a car. Carl is an optometrist whose practice is in Winnipeg. He graduated from the University of Winnipeg in 2008 and then attended the University of Waterloo, graduating on the Dean's Honour list in 2012. Carl has no intentions of quitting his day job but at the end of the workday when he returns home, you will find him overseeing all the diverse crops at Futura Farms. There will be plenty to do.
Futura Farms is a coming home of sorts for both this father and son. There is that old saying that you can take the boy out of the prairie but you can't take the prairie out of the boy. That fits Rick Durand's profile. A native Manitoba son, he was born in St. Boniface. His family moved to Dauphin where he spent most of his childhood. After graduating with a degree in forestry in 1978 from Lakehead University, Rick set up his first tree nursery on a farm originally owned by his grandfather. In 1985, he and his wife, Karen, and growing family moved to Portage la Prairie where they farmed for 30 years. Rick also worked for Jeffries Nurseries over a 15-year period. He has bred and developed numerous trees including Night Rider Japanese elm, Discovery elm, Top Gun bur oak, Courageous flowering crabapple, Gladiator rosybloom crabapple, Navigator pear, True North linden, and many others.
Now Rick has a chance to work with his son, Carl, in a new and exciting venture. Futura Farms represents collaborations and opportunities on many levels and is poised to meet growing demand from both the horticulture sector and consumers. The timing could not be better.
colleenizacharias@gmail.com