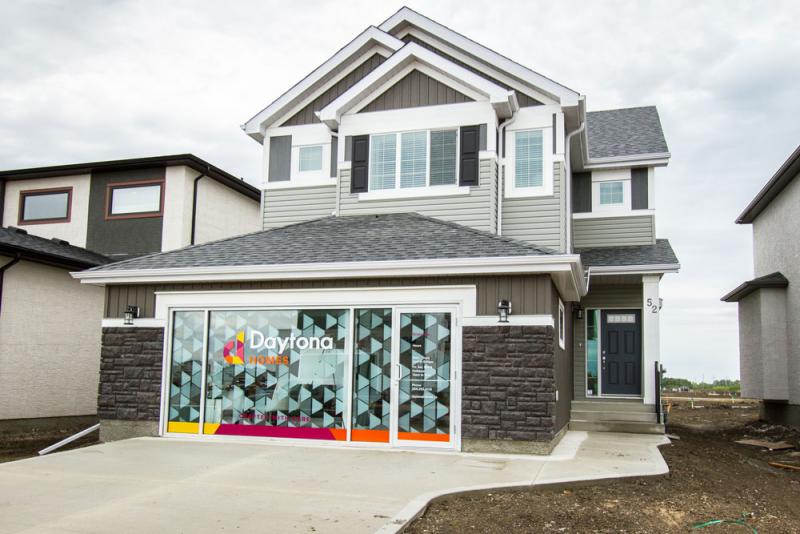 Buying a new home can be daunting — there are many factors to consider. How much do you need for a down payment? How much should your monthly mortgage payments be? How can you sell your old home?
Now there's a home builder who's making it their business to make sure homebuyers have support every step of the way.
Daytona Homes implemented their Daytona Financial Solutions Program earlier this year, and it has filled a great need, says Chloe Mix, marketing coordinator for Daytona.
"Buying a new home isn't intuitive. We realized people often need help! That's why we created a full set of services for our potential buyers to help them find a realistic approach to homebuying that will work for them," she says. "We want our clients to feel informed and in control of the buying process."
The developer offers a range of beautiful custom and quick-possession homes in well-situated communities throughout Winnipeg.
Interested homebuyers can use Daytona's interactive website and online counsellors to find out everything they need to know about buying a home, from start to finish. Check out the mortgage calculator, online mortgage pre-approval, financial tips, realty services for those selling their homes, and many other tips for homebuyers.
Daytona works with third parties trusted specialists to help homebuyers get the best services throughout the process. You can apply for start the mortgage pre-approval process through the Daytona website and in person, and Daytona's team of experienced realtors is there to take care of selling your house when you're ready to move into your new Daytona home.
"We help take care of the paperwork to connect you with realtors and mortgage specialists so you get a seamless experience," Mix explains.
Mortgage Pre-Approval Event
Have you been putting off buying a home? Daytona Homes wants to make sure you are getting the most out of your home buying experience and they want to go above and beyond great deals.
They've decided to host events in every one of their showhomes in each of the cities they build in and have invited knowledgeable and experienced mortgage brokers to help potential buyers start your home buying journey. These events will have food and refreshments for all who attend. And if you buy in Aurora or Devonshire this November, you can live free for 3 months!
The events will be at their Pilot showhome in Aurora at North Point (105 Lyra Gate), Tahoe II H showhome in Bonavista (52 Bow Water Drive), and the Pilot II showhome in Devonshire Village (550 Transcona Blvd). It will be on Friday, November 24th from 12-5pm.
So not only are you receiving the best pricing and offers of the year, and getting one-on-one help with your finances, you can also take a look around some beautiful communities. Whether it's the northern community of Aurora, or the eastern Winnipeg community of Devonshire, or southeastern BonaVista, you will be able to find the one that is right for you and your family.
You can find all of their available homes on daytonahomes.ca or visit any of their showhomes and talk to their knowledgeable sales consultants.