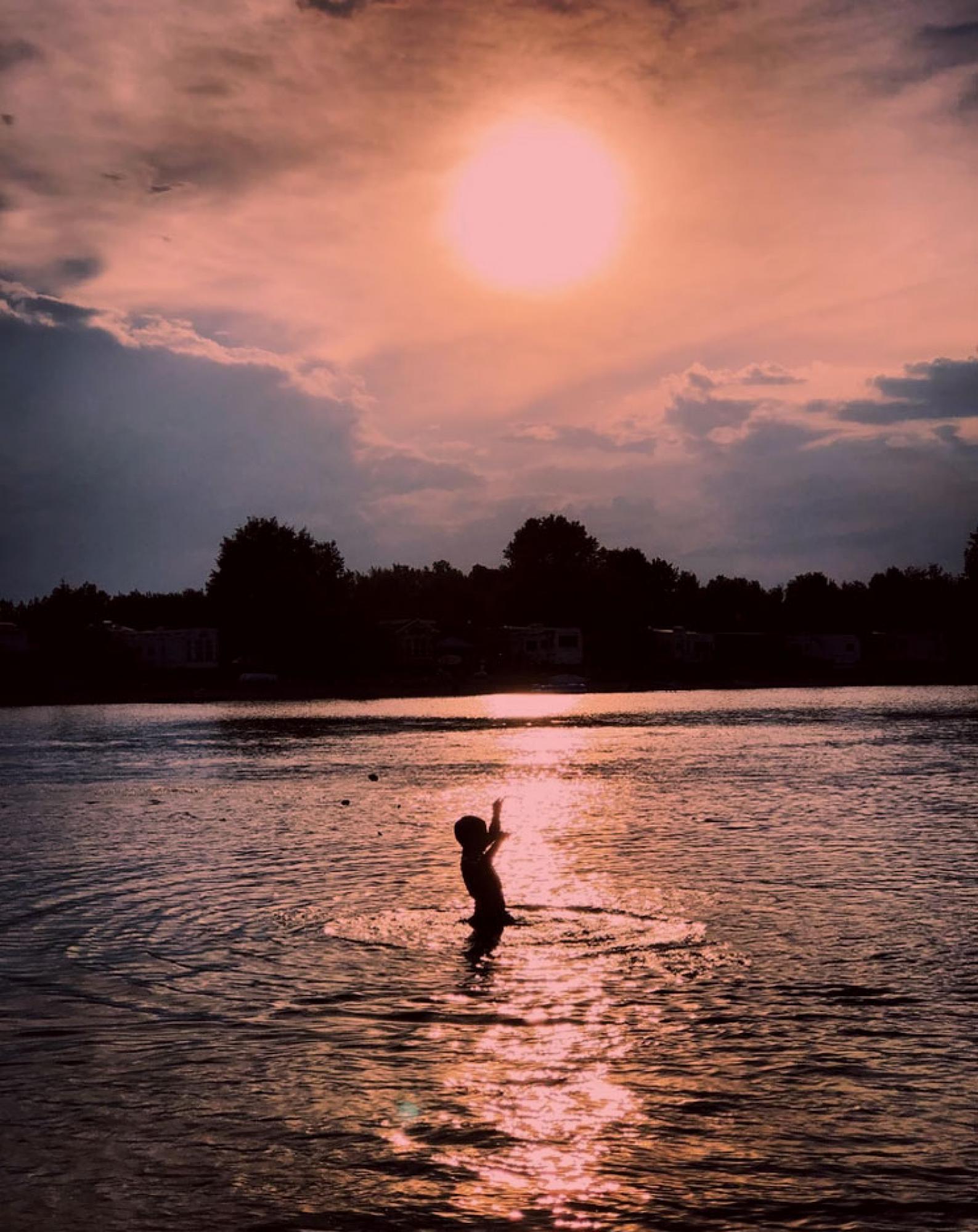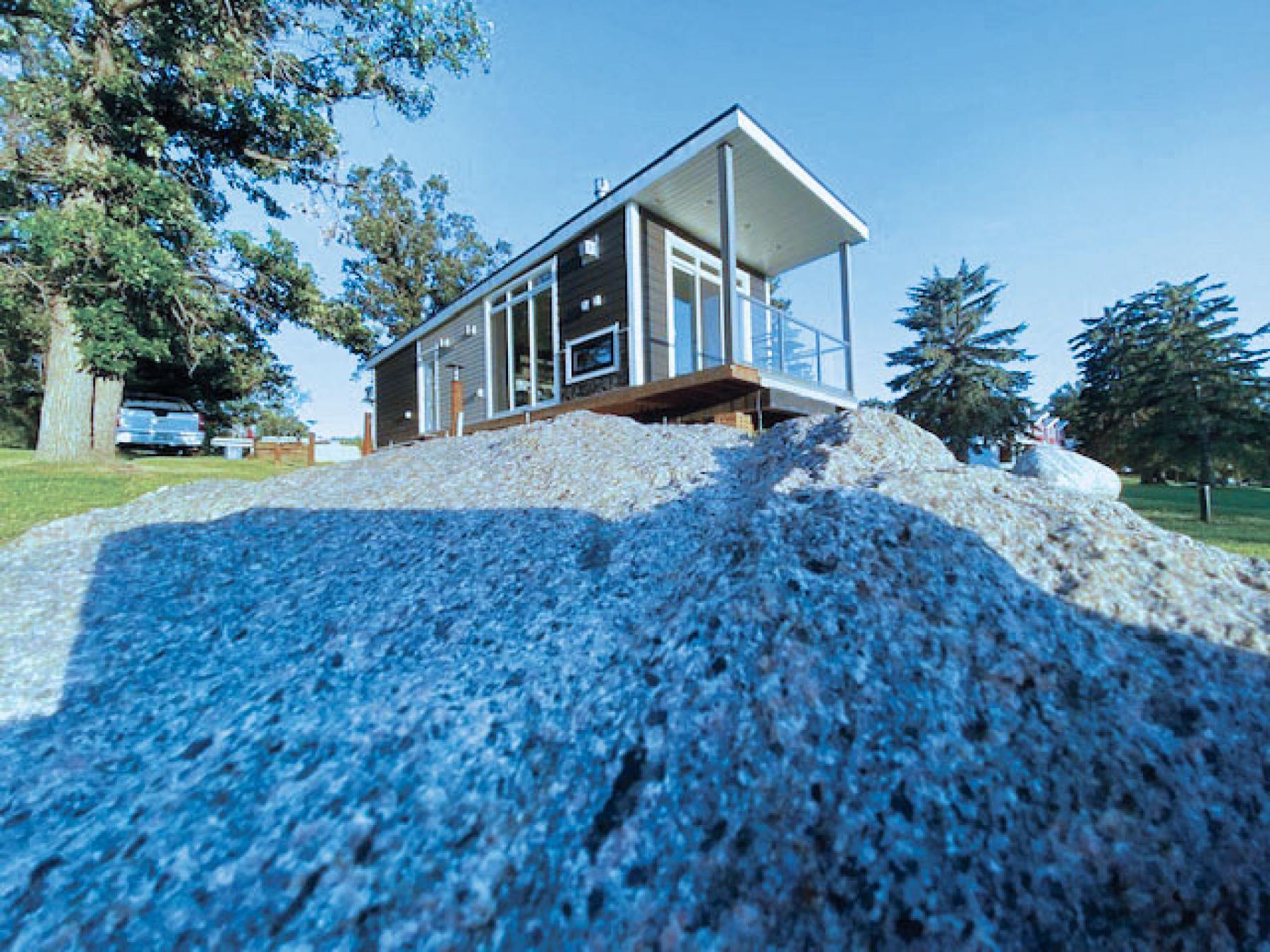 While their tagline, "Time to jump right in," is a double entendre on an easy lifestyle set alongside a beautiful beach, currently expanding for the fifth time, Cherry Hill Living has plenty to offer on top of a place to swim, kayak or fish.
Driving into the property, just 45 minutes south east of Winnipeg, through the wrought iron gates, one is immediately met with a feeling of peace. A meticulously manicured space with large lots and an abundance of trees, it's easy to see how one could 'jump right in.' In fact, between the restored barn operating as Harry's Bar, a clubhouse facility for families and friends to gather; the groomed beach complete with two play structures and a public dock as well as the pickle ball courts and walking paths, the site itself is quite spectacular but so too is the quality of life.
When I toured the property, Joan Fehr was my guide. She and her husband Harry Fehr are the owners of Cherry Hill. They found and fell in love with the property back in the early 2000's. A long-time area native, Joan grew up swimming in gravel pits, picnicking on shore. She is lovely and gentle in her approach as she tells me about how they dreamt of one day making Cherry Hill Living a reality.
"When we first saw the property, we didn't know what we would do with it, but knew we had to have it," she said. "We absolutely love it here and have so much fun."
Large boulders grace the grounds as do antiques in the clubhouse and good energy. In fact, the newest expansion to Cherry Hill Living is the two woodland areas, 'The Hill' and 'The Garden,' which are picturesque – allowing either spot to become the perfect place to "Live like you mean it" for two seasons, or four seasons.
With modern designs, quality finishings and six-inch walls finished in drywall, plus a full winter package including HRV units, you don't have to compromise on style. On-demand propane hot water tank, high ceilings that make you feel as though your atmosphere is unending, and stainless-steel appliances are standard. A full gamut of services are available such as fibre optic internet and satellite TV. Postal service and access to all major amenities in the adjacent city of Steinbach means jumping into your next great adventure has never been easier.
Park Models are available for purchase through Cherry Hill Living from manufacturers Grandeur or General Coach and offer upmarket options including quartz or Corian countertops, custom tiled backsplash and shower, as well as canexcel siding with stacked stone accent and metal roofs. See-through fireplace, composite decking and walk-in closet are available options. Personalize your site with a deck, sunroom, and garage.
Now accessible all year, one could retire, or work away, and return to Cherry Hill Living to retreat or partake in recreation all year long. Close up your Park Model for the winter and head south. Or, come back for Christmas. Spend summers on the water or golf at adjacent world-class Quarry Oaks, the options are yours. Your Park Model will be waiting for you 12 months of the year.
With so much to do beneath a canopy of green and as much peace or adventure as one could want, Cherry Hill Living is the perfect place to simply be. For retirement living, young millennials starting out or anyone in between. Call to book a viewing or drive out to Cherry Hill Living and jump right in. It's time.