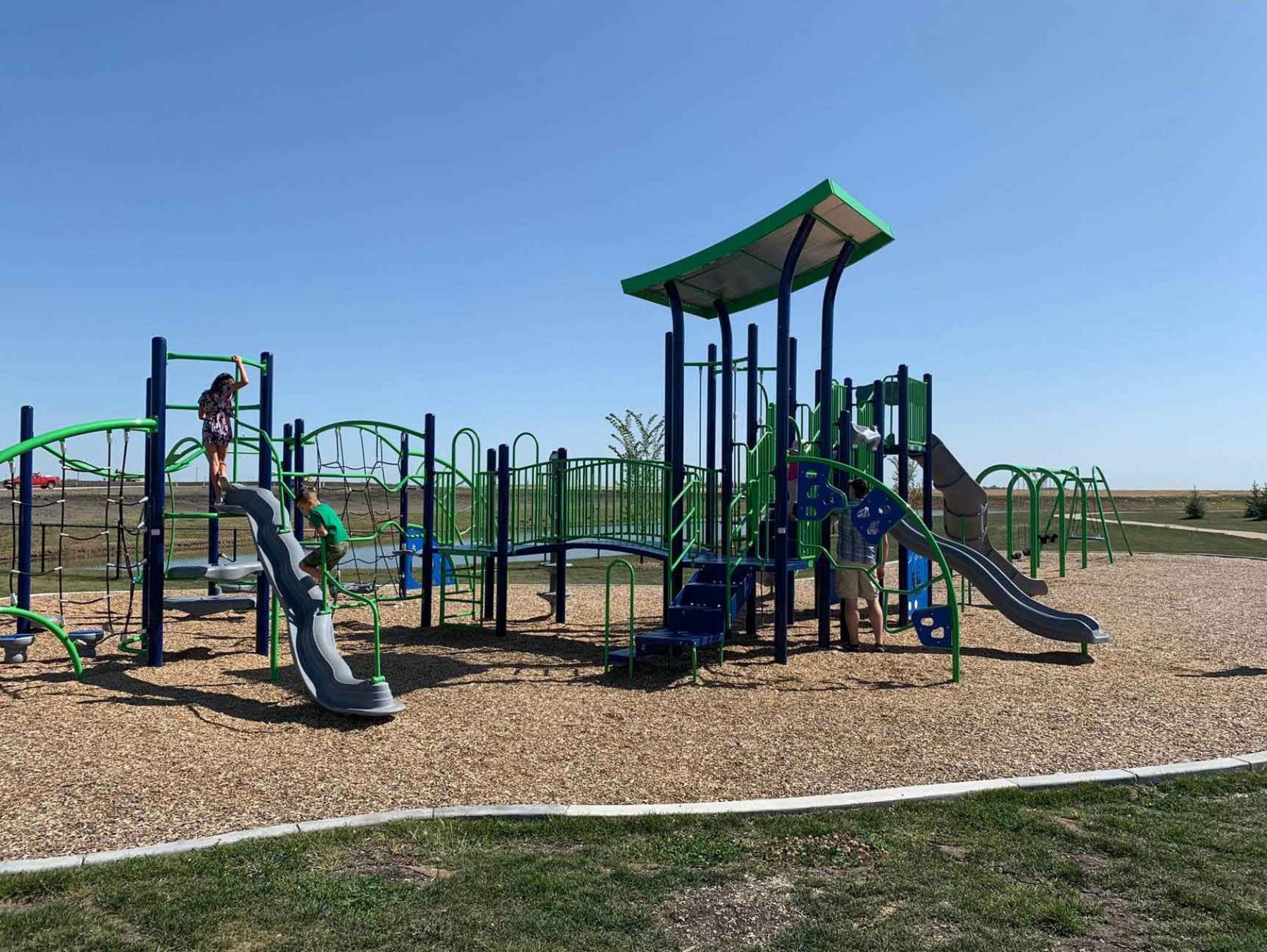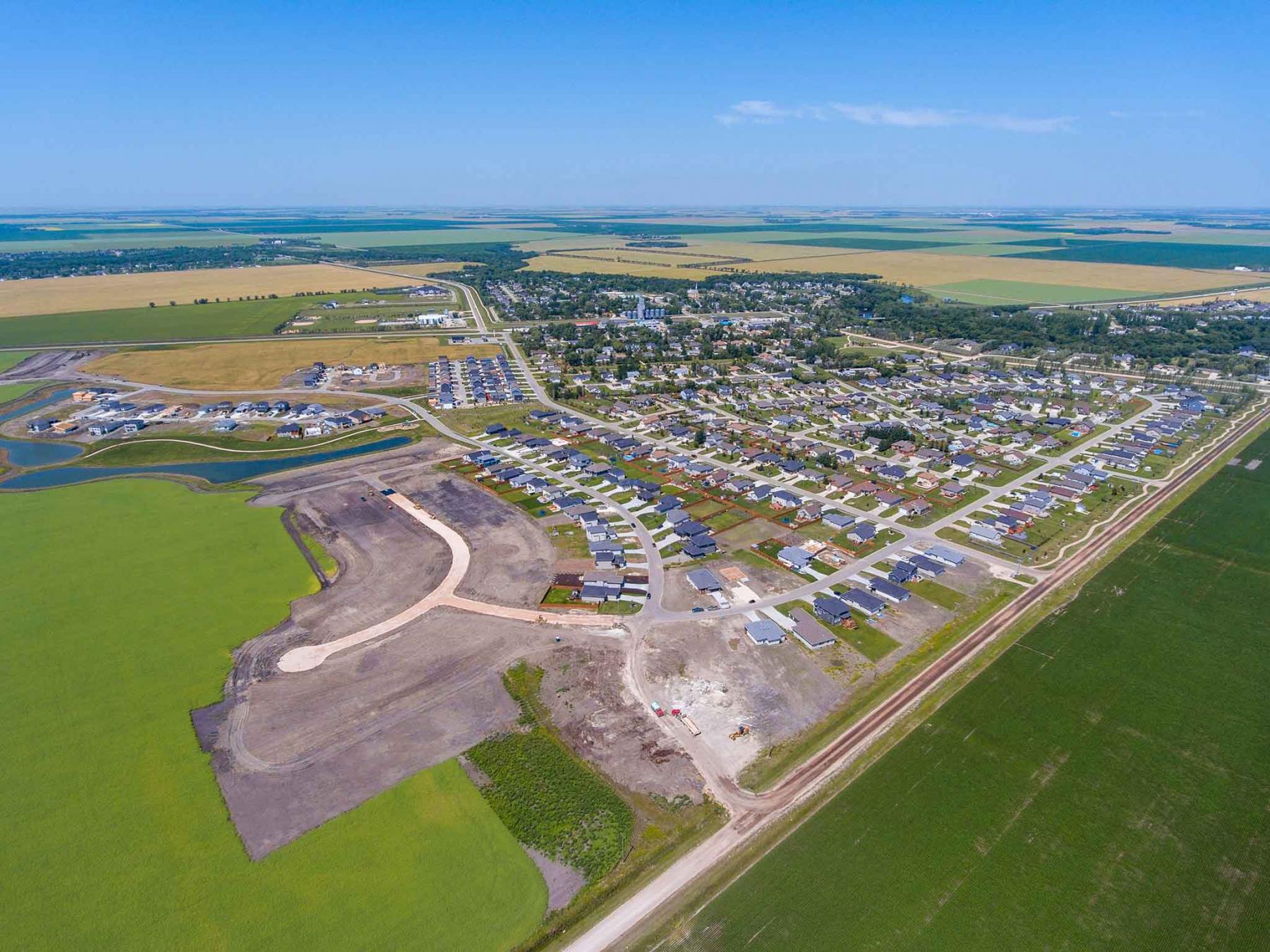 La Salle is located just ten minutes from Winnipeg; the largest urban centre in the RM of Macdonald, it's home to Prairie View Lakes, an exciting new subdivision that offers large lots, wide-open spaces, parks and paths, as well as many retail and recreational amenities.
La Salle has long been a destination for those seeking tranquility yet convenience. Its safe, country lifestyle is an ideal setting to raise families. Now, anchored with Prairie View Lakes, a master planned multi-stage development, the area is the perfect place to build your next home.
More than 3,000 residents now reside in this riverside community and its no wonder considering the accessibility of a gas station, grocery and hardware store as well as local health practitioners, financial services, recreation and fitness centre.
But what might be the most attractive piece to growing families is the focus on children. With more than 200 licenced daycare spaces and a K-8 school that has recently received substantial funding from the province for major renovations and expansions, La Salle provides peace of mind for working parents.
"The La Salle lifestyle is all about knowing your neighbours," says Tim Comack, Vice President for Ventura — the ingenuity behind the Prairie View Lakes development. "It's been very rewarding to see the community expand to offer more conveniences while honouring the country feel of the area."
"Those who are buying and building homes out here are doing so because they want to raise their children in a place that aligns with their family values and offers more space to build."
Almost as alluring as the community-mindedness of the area is the financial upswing to building a house outside of city limits.
"You can purchase a more comfortable home with all the upgrades you want and still stay within your budget," says Comack. "With much lower property taxes as well as lower water and sewer rates, families retain more of their disposable income." Not to mention, the absence of costs such as the City of Winnipeg's impact fee that can add an additional $10,000 to the cost of a new home in the city, means more home for less.
Did we mention lots are twice the size and far less money than the city, too?
Best of all, the extra money saved can be allocated to more time spent doing recreational activities such as taking a family vacation or investing in athletics or saving towards buying more toys or building that sprawling bungalow with a 3-car garage you've always dreamt of.
The attractions of La Salle and its Prairie View Lakes neighbourhood are plenty including a new top-level $200,000 playground investment.
"We value the needs of growing families, which is why we chose to create a playground where families and neighbours can congregate, socialize and watch their little ones play." He reports the new installation is among the largest play structures in the province and coincides with the centralized park space and expansive walking trails planned throughout the community.
"Prairie View Lakes is designed to be LaSalle's pre-eminent community, with a vision for a master-planned, complete community offering unparalleled amenities unlike anything else in the Winnipeg Metro Region."
Area resident, Colleen Renaud agrees. "It's wonderful to see the park now, especially with the trees growing so well. There is a nice walking path, and the playground area is a perfect spot for kids to play. The children of the neighborhood love it."
Check out Prairie View Lakes today, you'll love it too.