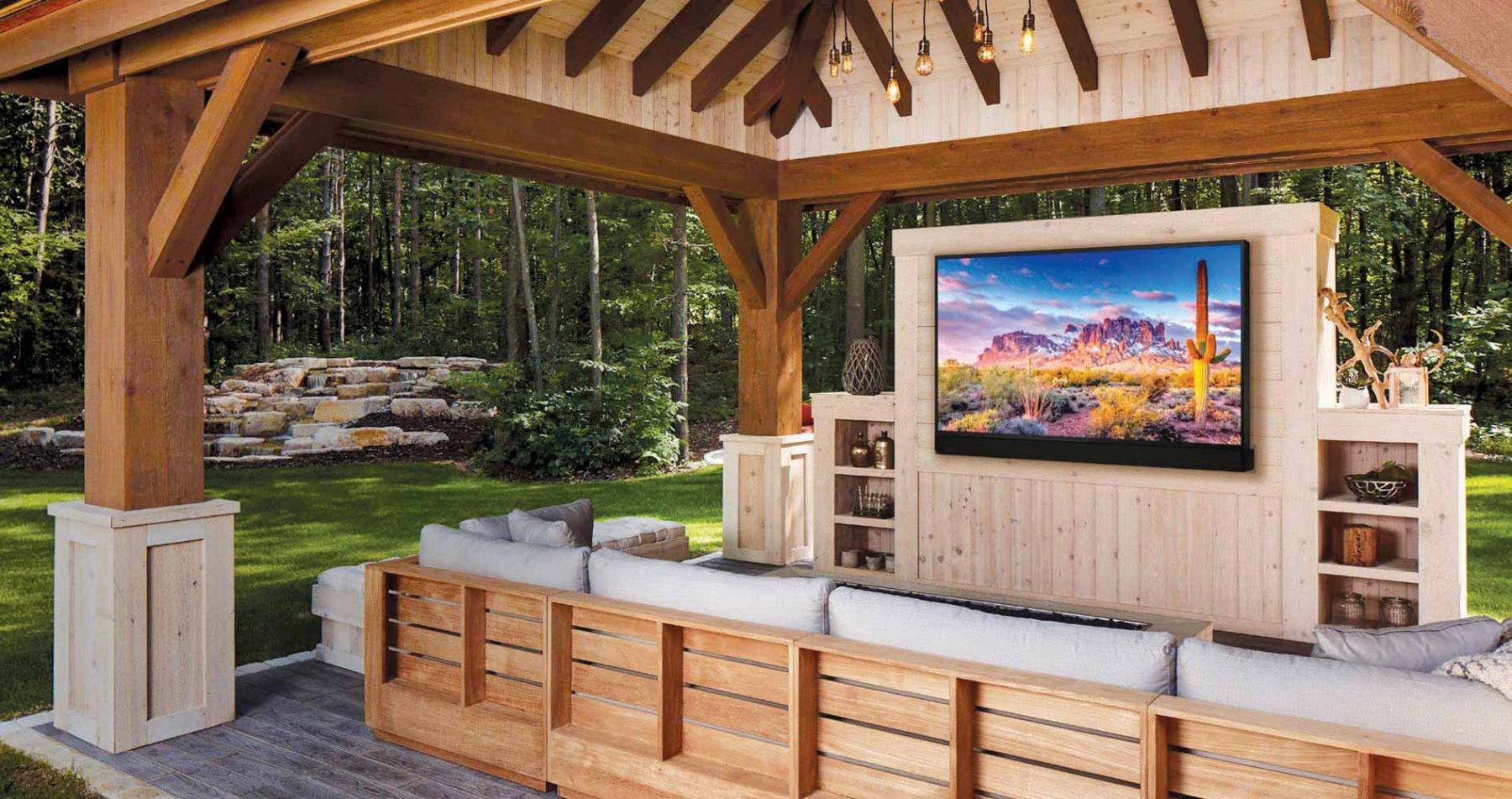 As summer peaks and the buzz around the lake is more than the mosquitos, it's time to think about how to make the most of every hour at the cottage. From serving dishes to summer song lists, happy hour by the water can be curated with perfection.
Here's how…
Start with seating. Sure, you can kick off your flip-flops and let your feet fall into the water on the edge of the dock, but why when you can sink into a great deck chair? Adirondacks are the ultimate in deck comfort. With so many options for chairs made from recycled material, you no longer have to sacrifice comfort and style for ease.
Next, whether you've got a guest list that will make A-list celebs envious or you're chilling with your family, ambiance is just as important on the water as it is at your abode. Fill buckets with ice and bellies with snacks buoyed with substance. Yes, everyone loves light fare when the weather is hot, but grilled up sausages and marinated veggie skewers will keep guests from flowing away. Think pitchers of lemonade infused with lavender, local spirits, craft ciders and plenty of water to stay hydrated and cool should the temperature match the vibe – high.
Finally, turn up the fun! The sound of birds are the perfect way to wander out of bed at the lake, but rockin' the dock requires great tunes and perhaps even a few games to keep guests mingling. Life-sized Jenga or Yahtzee can provide hours of entertainment, but for the ultimate in summertime enjoyment customize your dock and boathouse for all your entertaining needs. After all, every summer has a song so shouldn't every boathouse have sound?
With short summers, don't restrict happiness to an hour or your home. Take liberties when available and craft your space to meet your entertaining needs. Independent wine stores will curate cases for you. Local butcher shops offer customized meat packs and Advance Electronics will input the rockin' good times. The point is to enjoy the weather and your friends as much — and as often — as you can. So go ahead, make a splash this weekend - all summer long.
Sounds Of Summer
Because the majority of cottage goers spend as much time as possible on/at the water, more people are investing in outdoor ambiance than ever. Advance Electronics will completely customize your space with first-class products built for the elements. In fact, we will come to your dock and hardwire your speakers. We'll add a subwoofer or mount a TV so you never miss a game. Two lines exclusive to Advance are Sonance whose award-winning range of all-weather sound systems are designed to deliver best-in-class performance and Séura whose outdoor TVs enhance beautifully designed spaces to bring people together. Don't rely on your phone to keep your party going, rely on the experts who will link together world-class entertainment and good times for rockin' reliability.