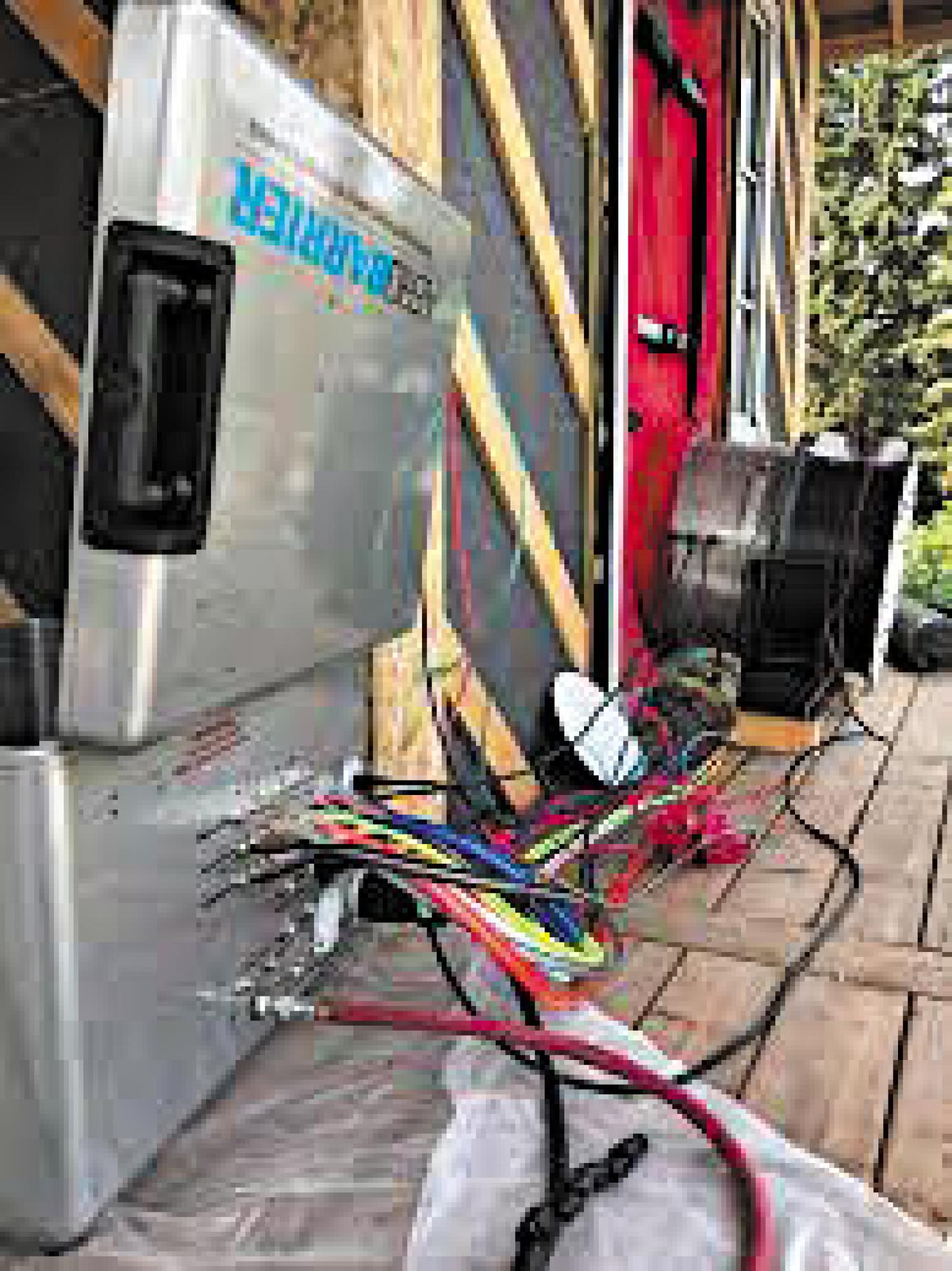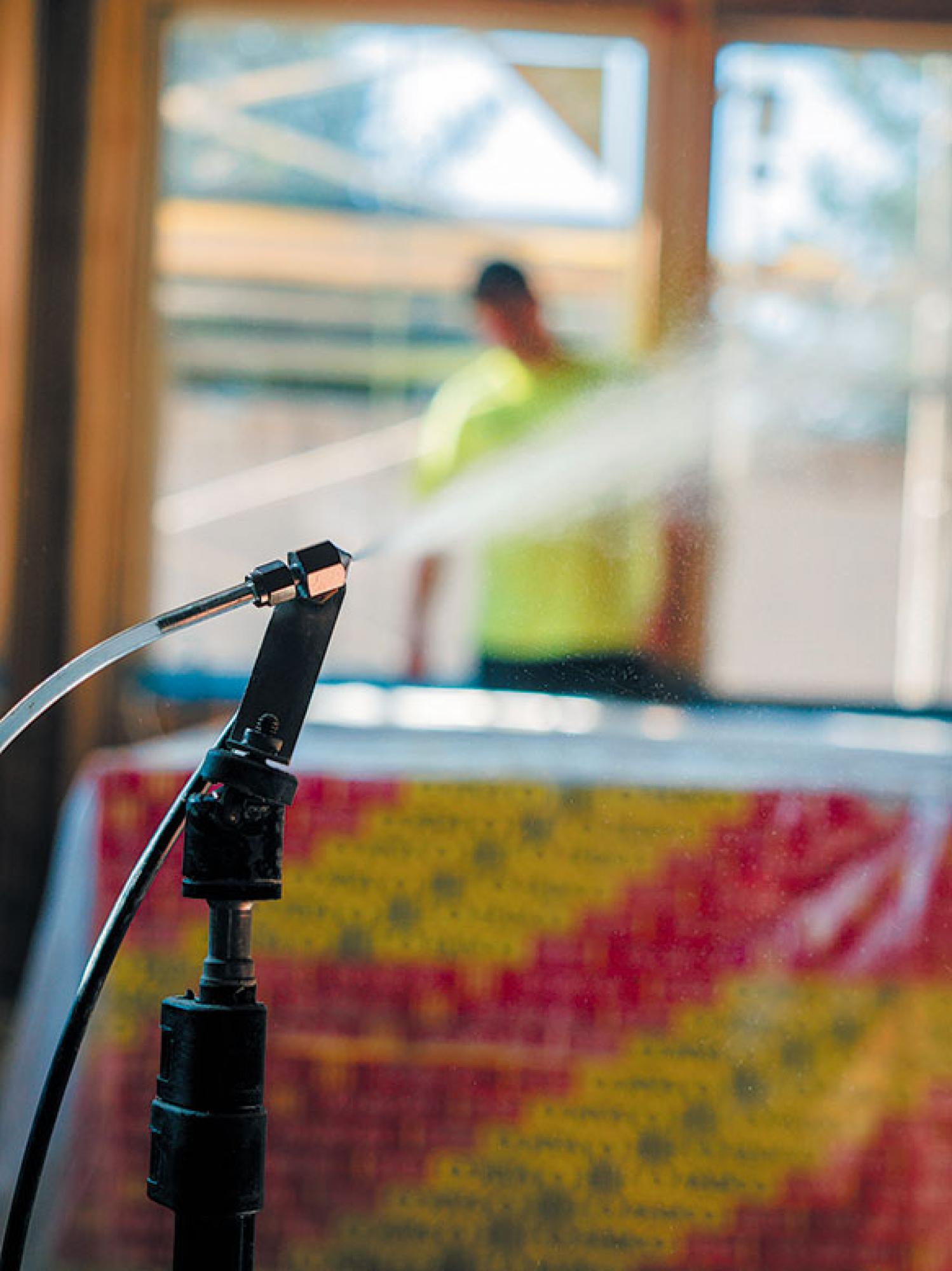 The residential construction industry just got a little tighter.
New to Canada as of January 2018, AeroBarrier is latest technology to advance building science — a new way to envelope seal your home.
Backed by Gord Cooke, President at Building Knowledge Canada, AeroBarrier is available through dealer and installer Brad Sveinson of AeroBarrier Manitoba Ltd.
If you recognize the name, Sveinson is a partner in Character Homes Ltd., a customer homebuilder that has been in business for decades.
"At a workshop for the new home warranty of Canada, building science guru, Gord Cooke, shared his enthusiasm about AeroBarrier's technology. It protects against water damage caused through air leakage and condensation. I knew immediately it was a product we needed to get behind."
Sealing up your home is a simple four-step process. First, Sveinson and his team preps the space with pre seal leakage followed by blowing 65km per hour wind to force air out of the holes, crack and gaps. Then by using strategically placed nozzles, the interior is fogged with blower door pressurization to carry the airborne sealant to the leaky areas.
Next airborne sealant is pushed into the air leaks causing a change in temperature, which coagulates and forms a solid sealant in the problem areas.
Finally, the building is sealed with a patented computerized process and post seal tests results are printed to demonstrate results.
Sveinson has a real passion for energy efficiency, "Knowing the government's focus on the future of home building, I was blown away by how easily you can tighten a home to reduce air leakage (down to almost nothing) with AeroBarrier's technology. That's what got me most excited about this product."
AeroBarrier is a proprietary latex-based sealant with no off gassing. It is completely safe for the home and meets the most strict certification guidelines. Not to mention, it is a GREENGUARD certified product, which means homeowners can rest easy knowing it adheres to strict chemical emission standards. In other words, it contributes to the creation of a healthier home.
"There's peace of mind that comes from sealing up your home with AeroBarrier. In fact, it ensures your building structure is dry and protected."
As the Canadian Government works to reduce greenhouse gas emissions, Zero Net Energy Ready (ZNEr), a labelling that means a house has superior energy efficiency, is on the way to be mandated by 2030. "This means all new homes built then must be 70 percent more efficient than today."
AeroBarrier is compatible with both new and existing homes. In fact, Sveinson says, "It's also a perfect product if you have an older home and are doing a major renovation or are just moving in. The structure can be sealed in advance of your move in date, which will result in a savings as well as a comfort from both an energy and financial perspective."
Sveinson is a third generation carpenter who framed his first cottage with his grandfather more than forty-six years ago. After that many years in the industry, he'd thought he'd seen it all.
That is until now.
AeroBarrier is an extrapolation of AeroSeal — a product that's been around for two decades and is designed to find and plug all cracks and leaks in your air vent and duct system; knowing the innovation behind the parent company made the decision to become an AeroBarrier dealer a no-brainer.
With measured results, a seamless application process and the convenience of one-day installation, it's no wonder Sveinson sealed the deal.
Don't delay sealing up your home. With less particulates entering your home and fewer dollars leaving, you'll be glad you did.
AeroBarrier Manitoba Ltd.
AeroBarrierMB@yahoo.com
www.aerobarriermb.com
204.880.9969