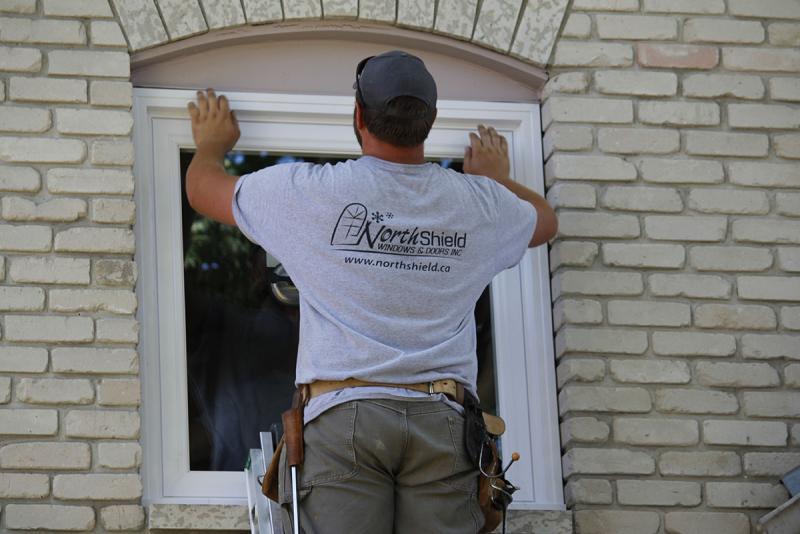 Due to harsh winter weather, high-quality windows have become a necessity for all residential applications in Winnipeg. Frosty Canadian winters require a lot of thought invested into the window replacement process, which involves a lot more than simple knowledge on what type of window would look good with your home. There are many essentials to consider, from energy efficiency to durability, to overall cost, etc. The experts at NorthShield Windows and Doors have kindly decided to share some tips on the whole window replacement process, and here are the key points they want you to have in mind:
Choose the right window material for your home. Homeowners mainly choose their windows based on properties such as insulation and energy rating. Depending on the climate, some areas require windows with better durability and higher energy efficiency.
Look for energy efficient windows – always look at the R-values of your windows because they indicate the energy efficiency of materials in insulation. Higher R-values equal better insulating properties.
Have the windows properly installed. No amount of insulation or energy rating will help you preserve energy if you did not have the windows installed by highly trained professionals. For example, even though triple pane windows help reduce heat loss and are the perfect protection against that chilly winter weather, only experienced professionals will know how to install and seal them properly.
Find the right professionals for the job. True experts would never leave the job half-finished, and only certified professionals will make sure that your windows are properly installed. Always look for someone with a strong reputation within the community. Here are the 3 main questions you need to ask when looking for window replacement companies:

Do they offer a warranty? Reputable window replacement experts always back their work with a warranty to ensure you get your money's worth.
What's their online reputation? Browse through their reviews on Google and Homestars. The right professionals will have many positive reviews. Also, check their score and accreditation on BBB (Better Business Bureau).
Check the variety of their products. Companies that offer a diverse selection of products in terms of style, colours and hardware features will make it easier for you to get the best option for your home.

NorthShield Windows and Doors are a BBB accredited business with an impeccable A+ rating and are also listed among the top three best rated window replacement companies in Winnipeg. They stand behind their superior customer service by backing their work with lifetime warranties and they offer highest – grade product and outstanding installation services. Check out their unique selection of high-quality products by visiting https://www.northshield.ca/. Due to high demand, they also offer a diverse selection of window coverings including blinds and shades.
A Bit More on Vinyl Windows – Double vs Triple Paned Windows
According to NorthShield's experts, double paned and triple paned windows are the go-to choice for many Canadian households. They provide superior energy performance, help reduce energy costs and reduce heat loss. Due to features such as Low-E coating, which reduces solar heat transmission, and gas-filled chambers that suppress air movement between glazings, double and triple paned windows allow you to save a lot of energy and money on heating bills.
However, if we were to compare the performance of double paned with triple paned windows, it is certain that the insulation value and heat preservation comes higher in triple paned windows. This is mainly due to the insulated spacers and doubled gas-filled chambers that prevent heat from escaping through the glass. As logic itself dictates, two insulated chambers are always better than one. According to NorthShield's experts, triple paned windows are very popular in colder areas such as Winnipeg as they provide superior protection against the harsh winter weather specific to the climate.
To find out more about how you can keep your home safe and cozy during the upcoming winter months, give NorthShield a call at (204) 272-3725 or drop by their showroom located at 1645 St. James Street, Winnipeg, Manitoba, R3H 0X1. Or visit us at https://www.northshield.ca/