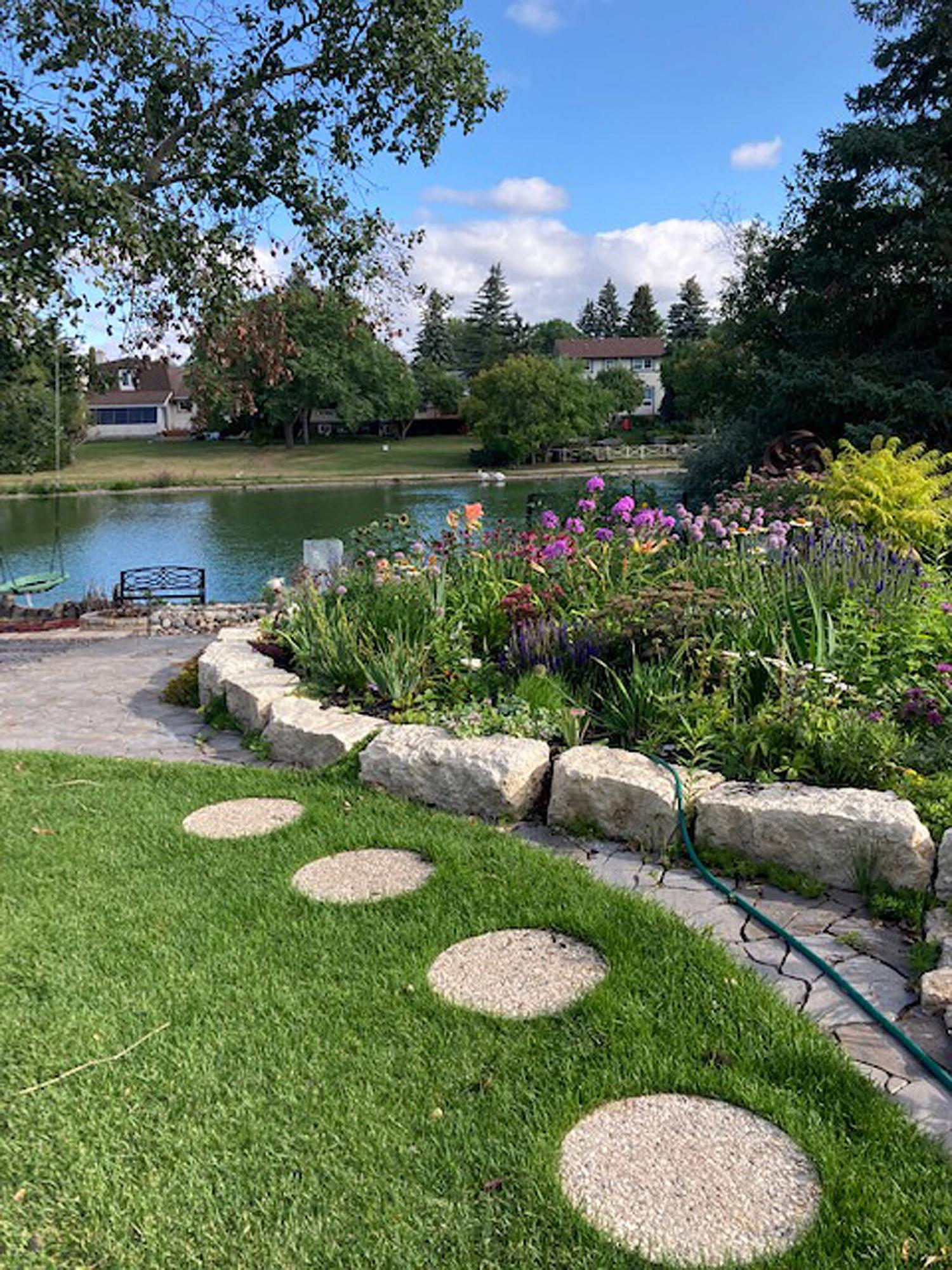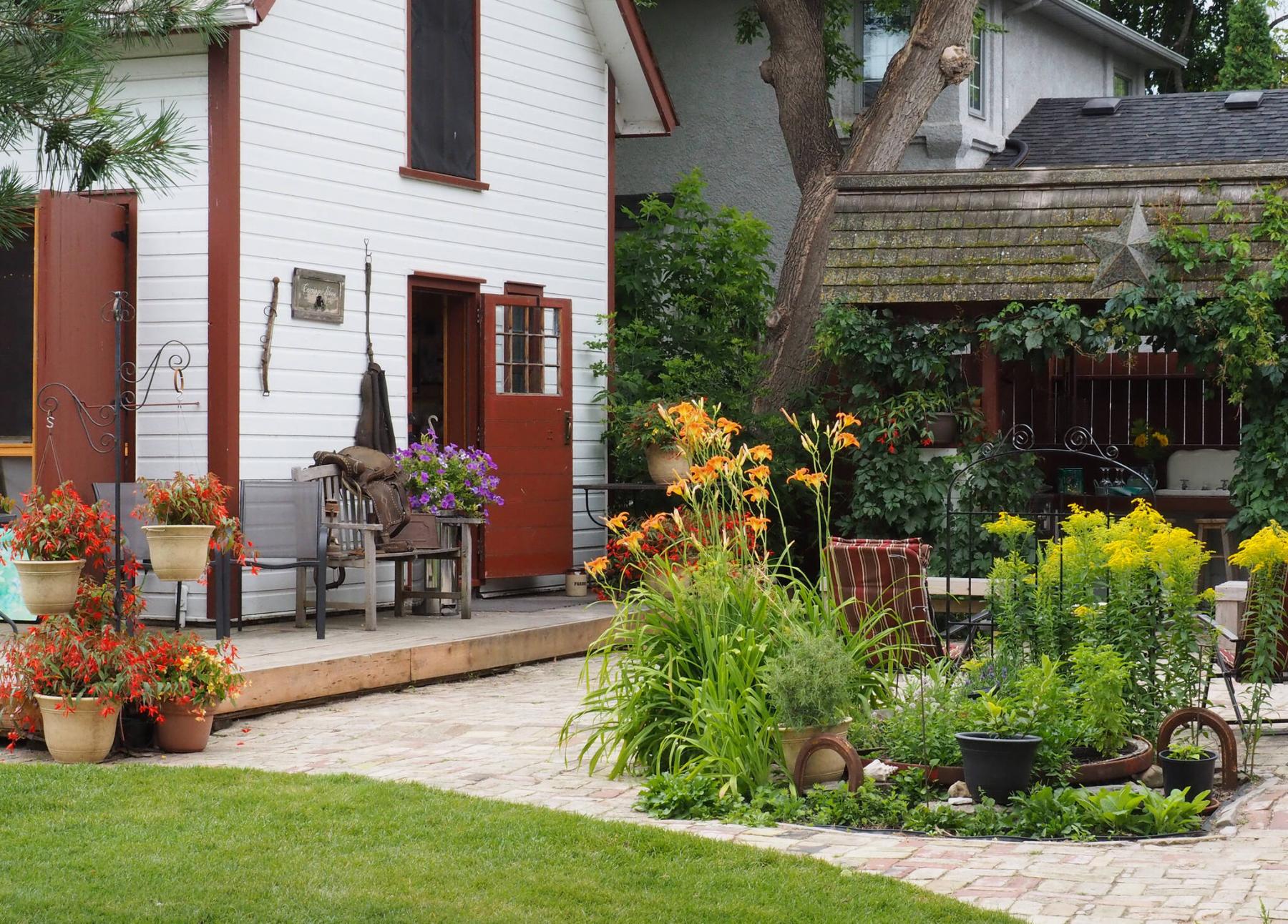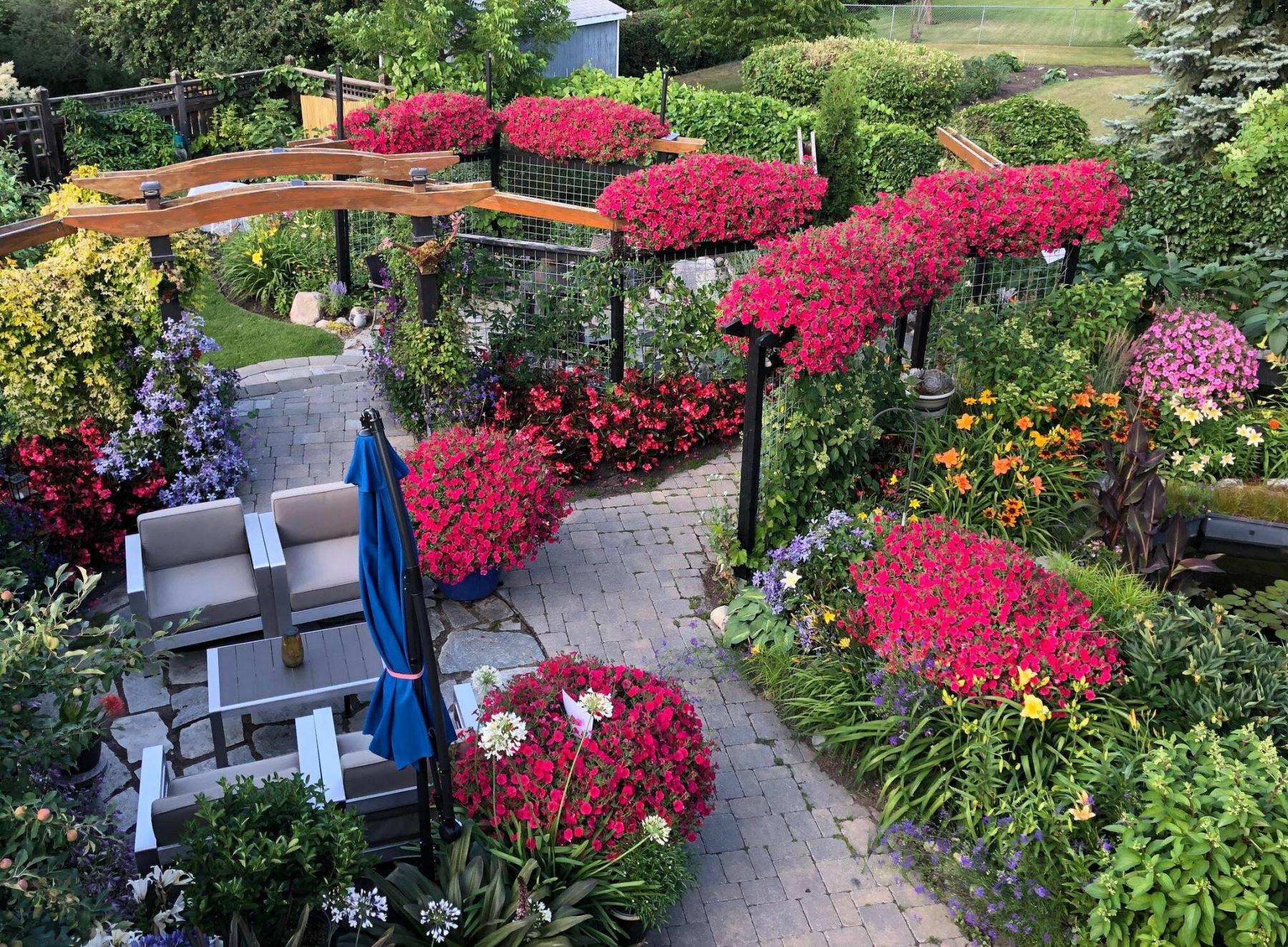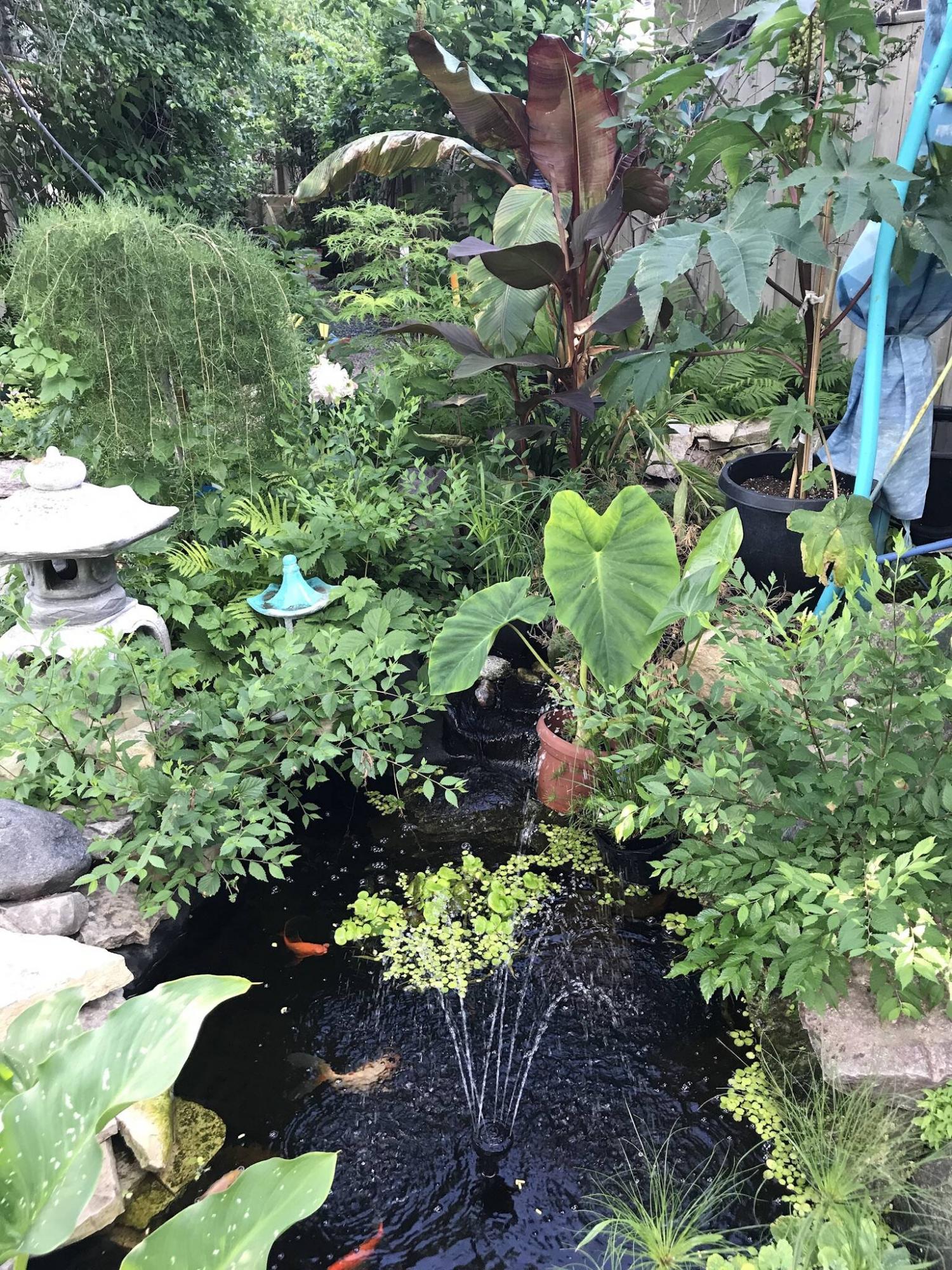 This July, gardeners throughout Manitoba will once again have the chance to tour a range of garden styles. Garden tours are an opportunity to be inspired and to explore innovative ideas, a chance to talk to other plant enthusiasts and receive gardening advice and valuable tips for success. Beautiful gardens and welcoming hosts await your visit.
Nature Manitoba will host its annual Gardens of Distinction Garden Tour showcasing gardens in North and East Kildonan on July 9, from 9 a.m. to 4 p.m. Tim Evans, garden tour organizer, says that many of the gardens on this year's tour were selected in 2019 but with the popular tour cancelled in 2020 and 2021 due to pandemic restrictions, the gardens and garden owners have been preparing for three years now. One of the stops on the tour includes Renata Cook's garden which Evans describes as fascinating and eclectic with all kinds of unusual plants.
Cook, who is a member of the East Kildonan Garden Club, has lived at her property since 1989. Over the years her spacious backyard garden has grown to include a pond, cottage-style garden, kitchen garden, and flowering perennials including daylilies which she purchased from Beausejour Daylily Gardens. In recent years Cook has been inspired by workshops offered by Blue Thunderbird Land-Based Teachings Learning Centre and has incorporated more native plants into her garden design. A favourite is fireweed, a vibrant native wildflower with purple flowers. "It should be in full bloom in time for the tour," says Cook.
Nature Manitoba's Gardens of Distinction tour also includes a plant sale and refreshments at Seven Oaks Museum, 50 Mac St. Purchase tickets online at naturemanitoba.ca. The website also includes a list of locations where tickets are available.
The Birtle Centre for the Arts hosts its annual Garden Tour of Birtle and Area Gardens on July 16, 10 a.m. to 4 p.m. Six gardens will be featured including Val Thomson's extraordinary five-acre garden. Set against the backdrop of the scenic Birtle valley, Thomson's garden is an unforgettable and magical experience not to be missed. The influences of Thomson's British heritage can be found in the several distinct garden rooms she has designed ranging from a formal allée lined with mature trees to an espaliered fruit orchard, hedgerows, and David Austin roses.
Visitors will be enthralled by the structure and rhythm of Thomson's beautifully designed property which includes a white garden, large pond with naturalistic plantings, perennial garden with sweeps of ornamental grasses inspired by the legendary Dutch landscape designer Piet Oudolf, as well as classic garden ornaments and elements.
Also featured on the Birtle tour is a potager garden, large rural garden with a unique knot garden, and a garden with its own beach and waterfall that will showcase vintage cars and motor bikes. Register at Birtle Centre for the Arts at 671 Main St. in Birtle. For more information, visit birtlearts.ca.
The Manitoba Master Gardener Association will host its annual garden tour on Saturday, July 16, from 9 a.m. to 4 p.m. MMGA volunteers will be on hand in each of the gardens to answer your questions about plants and gardening techniques. "Our volunteers talk to the garden hosts ahead of time and get a feel for each garden and what to highlight," says Shelley Walker, chair of the MMGA.
This year's tour, says Walker, celebrates the Year of the Garden 2022 and explores creative solutions to two common challenges — gardening with deer and issues that affect riverfront property.
Esther Chen's garden is a blend of her two favourite garden styles, Zen and English country. A florist and landscaper, Chen embraces the challenge of adopting ailing trees which she brings home to help restore their health. To purchase tickets, visit mgmanitoba.com.
Red River North Tourism Garden & Art Tour takes place on Sunday, July 17, 10 a.m. to 5 p.m. With more than 10 tour stops (St. Andrews, Selkirk, St. Clements), including private gardens, sites of interest, a maker's market, artists, authors, and poets, tour goers can choose from two ticket options, either a self-guided tour which includes a map or a VIP tour aboard an air-conditioned bus — including a complimentary mid-morning snack and lunch.
Lois Wales, president of RRNT, says that Cambrian Credit Union is the lead sponsor of this year's garden and art tour. The tour includes a visit to Prairie Originals, a nursery specializing in native prairie plants. Kelly Leask, owner, will talk about native plants and pollinators.
Another stop on the tour is Gaynor Family Regional Library, home to a three-acre site of recreated tall grass prairie habitat as well as a spectacular new addition, Turtle Island, an amphitheatre-shaped sculptural mural measuring over 2,000 square-feet. The tour will also be an opportunity, says Wales, to see more than 30 outstanding murals painted by renowned muralist Charlie Johnston who was born in Selkirk.
A visit to the Hook & Tassel, a guest house owned by Shirley Muir, will be a unique opportunity to visit a lush and secluded acreage that is the site of Colcleugh House. Built in the 1870s, Colcleugh House is one of Selkirk's oldest surviving buildings. Shirley Muir, owner of Hook & Tassel, says that the historic site, once the home of Emma Shaw Colcleugh, is imbued with the spirit of this extraordinary woman. The wife of F.W. Colcleugh, an early mayor of Selkirk, Emma Shaw Colcleugh was a renowned journalist who wrote about her travels to far off places, lectured, and collected artifacts.
Brandon's Open Garden Tours, July 23 and 24, attract many people from around Manitoba. This year's event features more than 10 gardens including the inimitable garden belonging to Greg Boguski and Joe Stouffer. As lovely and well-appointed as their front garden is, you will gasp at the jaw-dropping beauty of what awaits you as you enter through the handsome wooden gate and arbor leading to their private backyard oasis. Boguski's keen eye for design is evident in every detail of this richly layered, four-season garden filled with a tapestry of textures and bountiful blooms.
Brandon's open garden tours this year feature mostly private gardens as well as Hummingbird Gardens, the largest garden in Brandon's community garden network with over 300 garden plots. The weekend tour will also include local artists and performances as well as a chance to enter a prize draw. There is no cost to attend Brandon's open garden tours and no registration required. For tour locations and schedule, watch out for the Brandon Open Garden Tours passport available the week before the event by visiting brandon.ca/bloom. Brady Dane, cultural programmer at City of Brandon, says that garden tour passports will also be available at the first garden scheduled on the tour on both days. "We're excited to be getting back to normal," says Dane.
Don't forget to take plenty of photos!
colleenizacharias@gmail.com
Colleen Zacharias is writing a monthly newsletter for the Free Press loaded with advice, ideas and tips to keep your outdoor and indoor plants growing. Sign up to have Winnipeg Gardener delivered conveniently to your own inbox at wfp.to/wpggardener