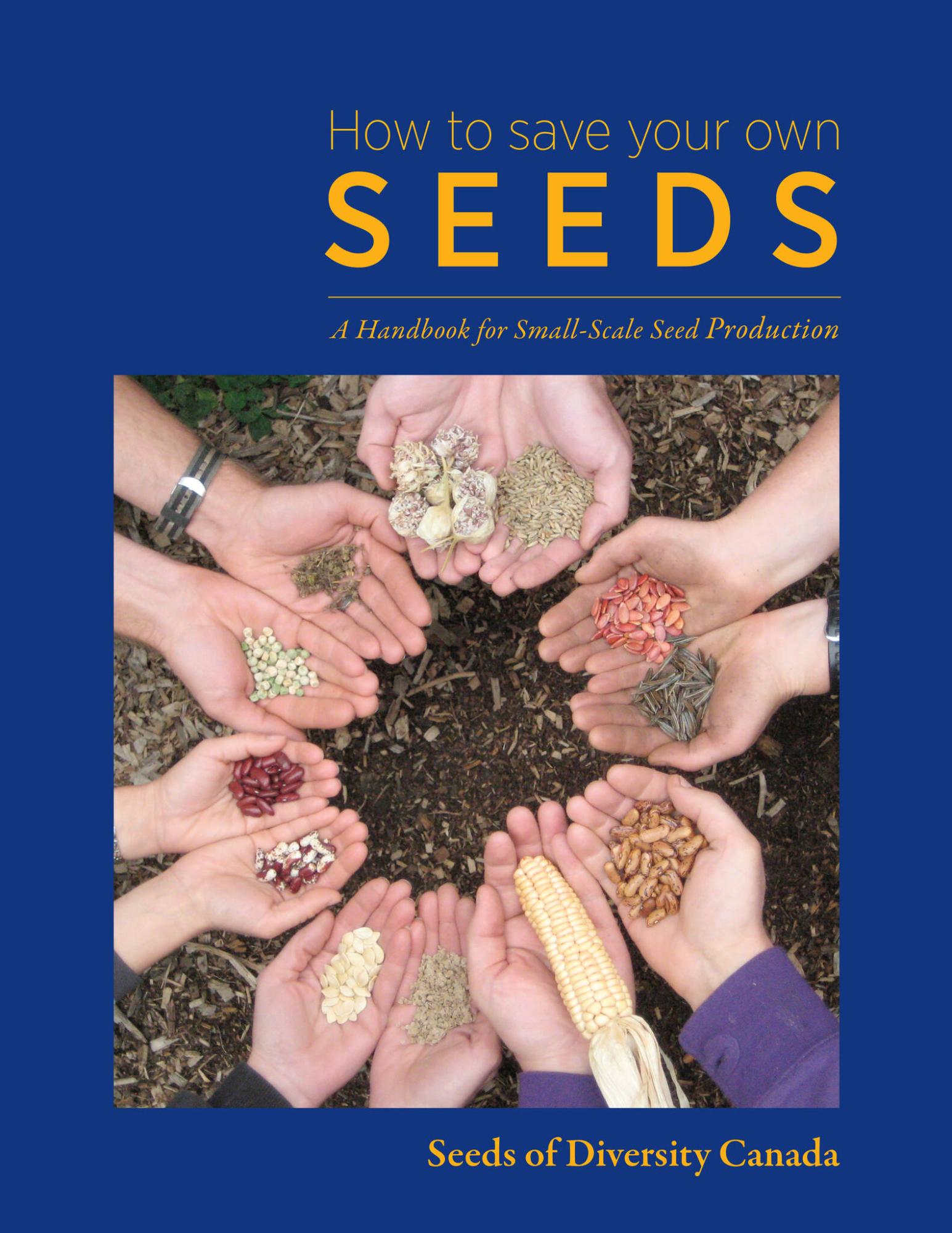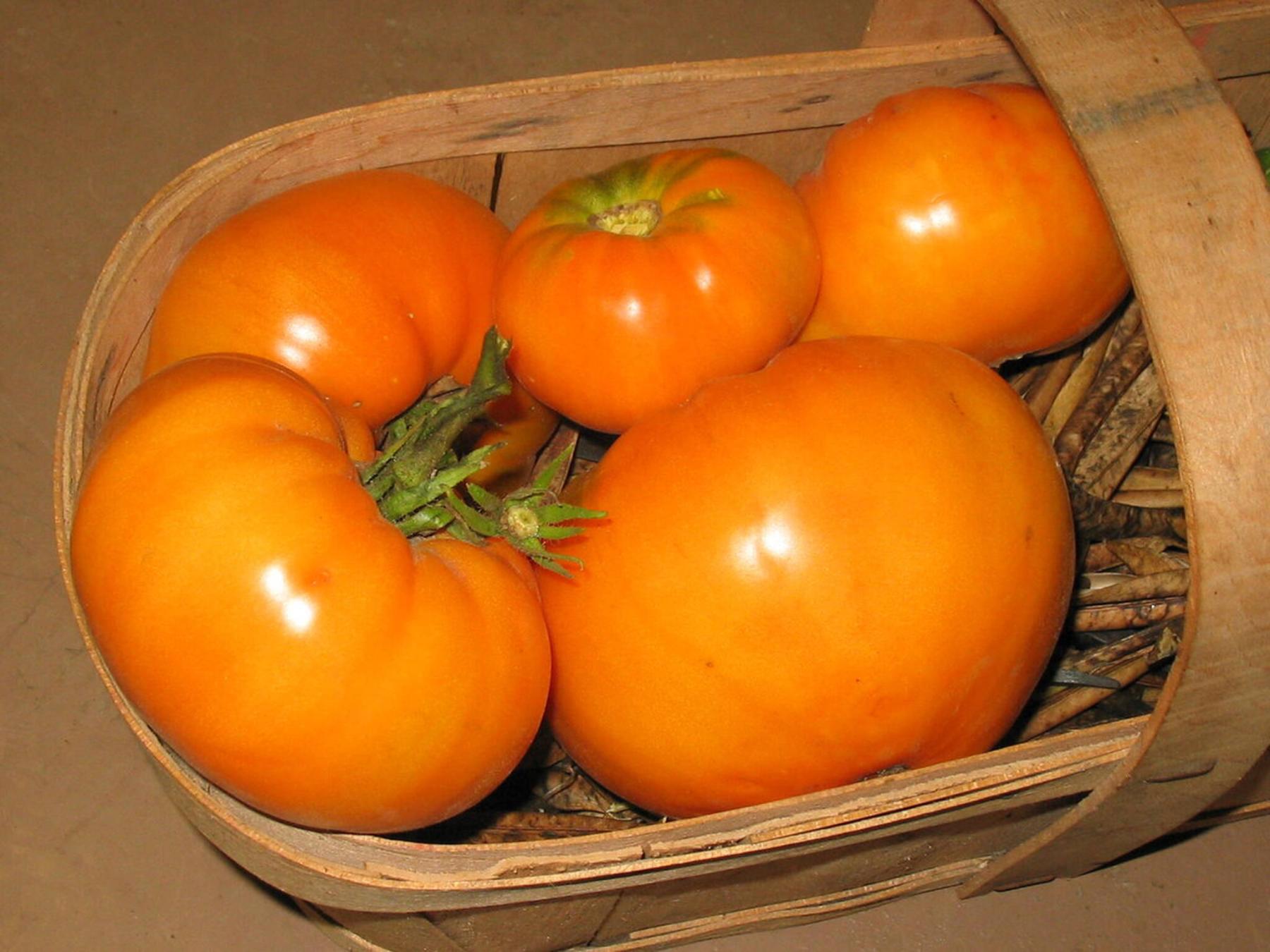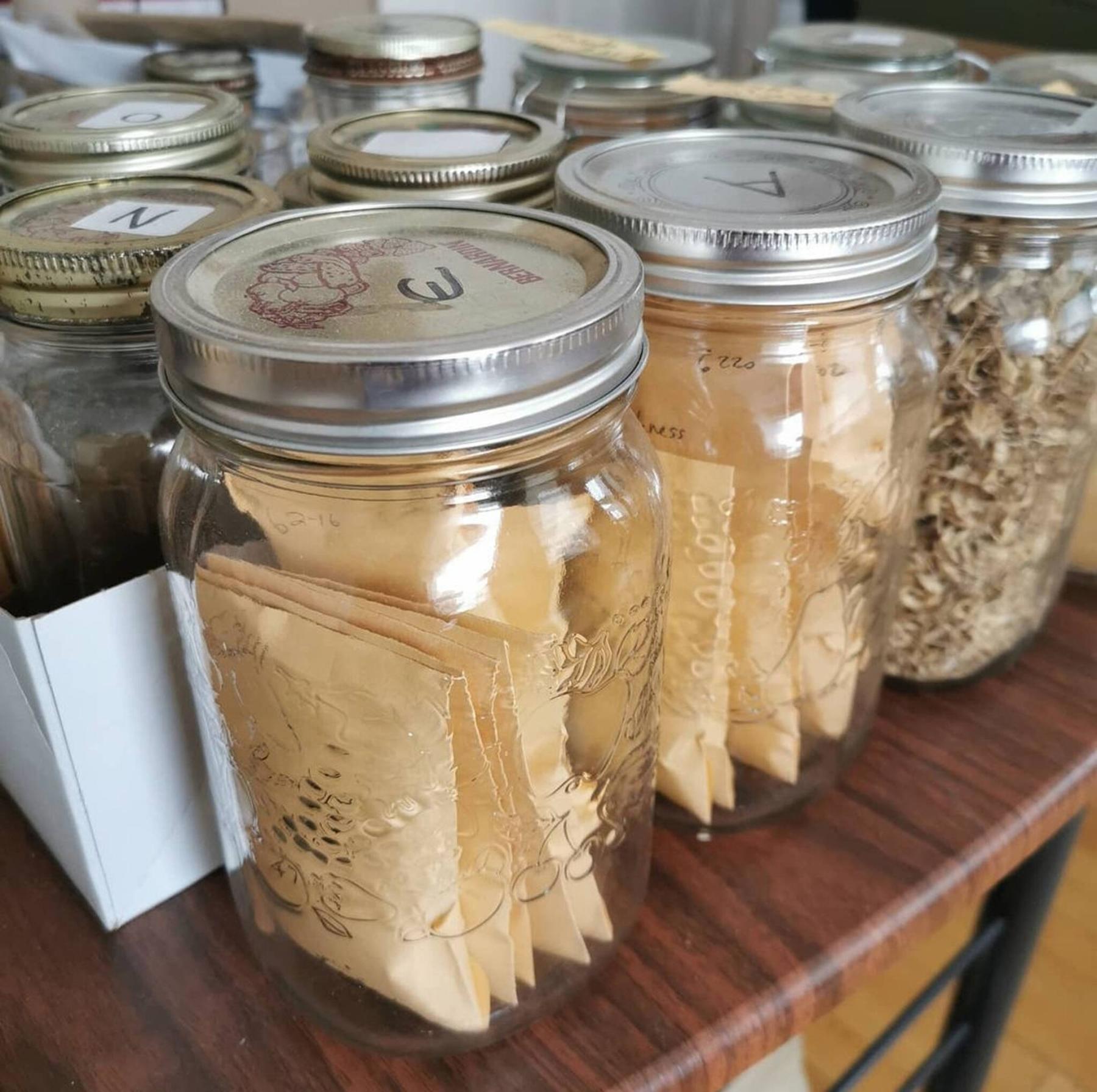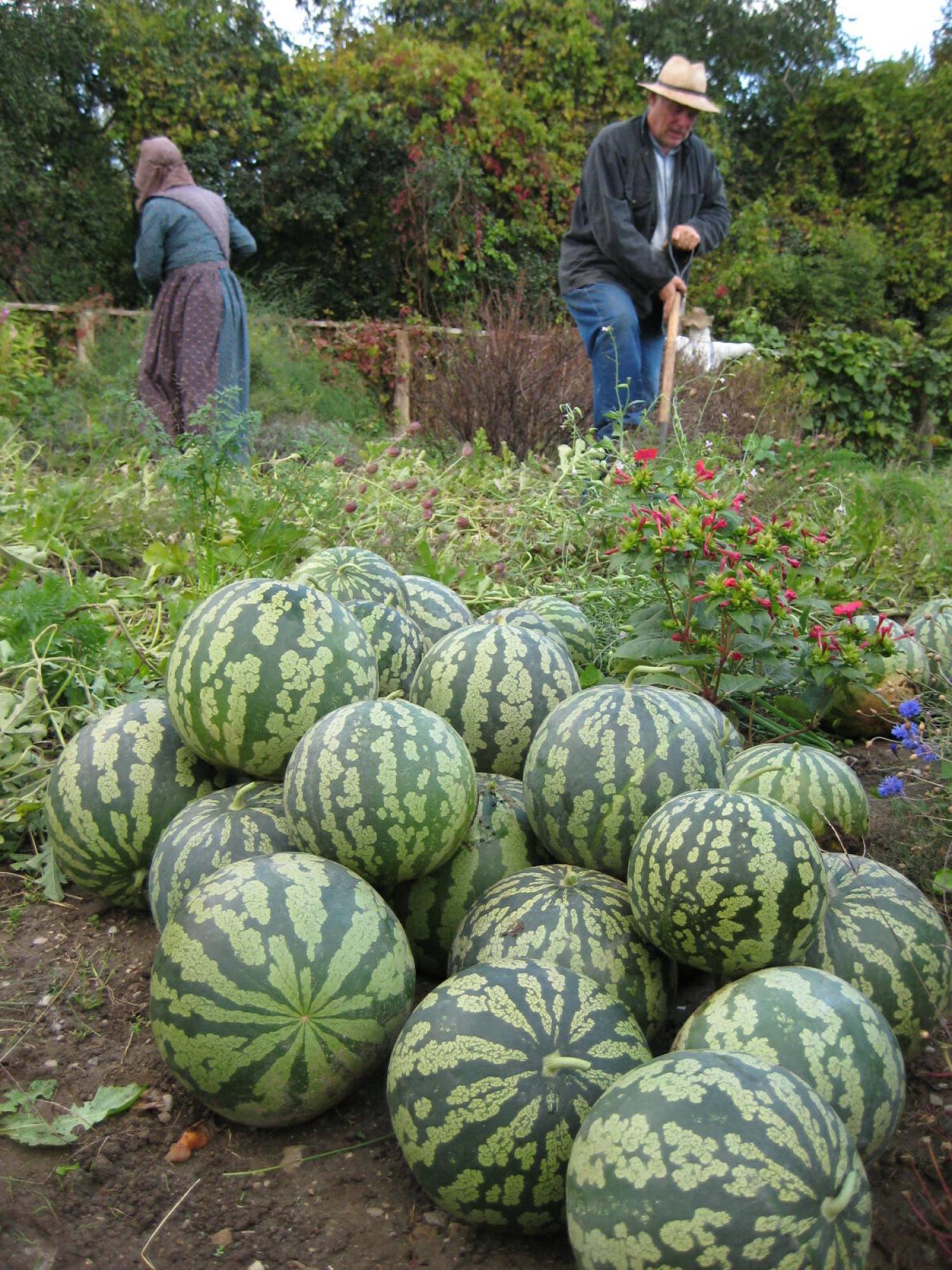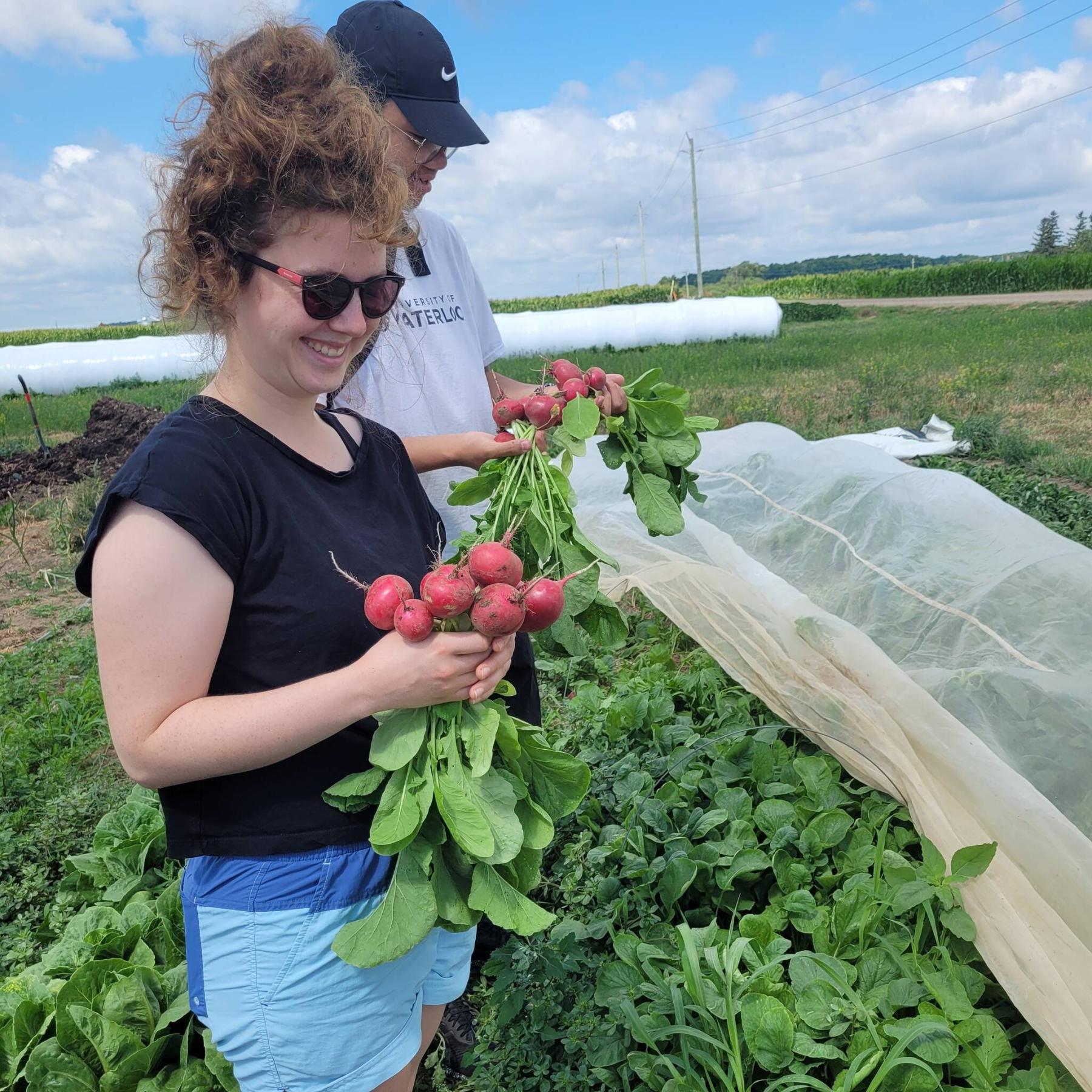 Value will be a watchword in 2023 as the price of food and other items continue to rise. Want to garden like it's 1999 when your dollar had greater purchasing power? Grow some of your favourite plants from seed. Better yet, save money by learning how to save your own seeds. Take the next logical step and trade with other seed savers to increase your access to a diverse source of heirloom and organic seeds.
Seeds of Diversity (seeds.ca) is Canada's largest member-to-member seed exchange. Membership — which is free — provides seed savers the opportunity to exchange a vast assortment of seeds saved from their home gardens. You don't have to have seeds to exchange to request a variety from the list of more than 2,600 different kinds of seeds. A sample of seeds costs about $3.50 plus a nominal fee for postage. "The intention is that people will learn how to save seeds and will become involved in future years by volunteering to grow seeds from Seeds of Diversity's seed library collection," says Bob Wildfong, executive director of Seeds of Diversity.
Seed saving plays an essential role in keeping rare, non-commercialized varieties alive and in circulation. Seeds of Diversity originated in the 1980s at a time when many small scale seed companies were being bought by larger companies. Wildfong, who has been a member of Seeds of Diversity since 1988, says that people began noticing that many of their favourite food varieties, particularly garden vegetables, were being dropped by seed catalogues. Seeds of Diversity became an important source for hard-to-find seed varieties that gardeners were growing, saving, and offering through its member-to-member seed exchange.
About fifteen years ago, says Wildfong, we realized that some of our members were beginning to retire from gardening. "We needed to save whole collections of seed, so we set up a collection of our own which was essentially a backup system. We look at what's in that great big network of seeds out there and we can see which of them are really unusual and which are not available from any seed company or preserved elsewhere." Sometimes, for example, says Wildfong, there is only one person growing a certain kind of tomato or bean and preserving and sharing the seed. "If, for whatever reason, that person doesn't grow that variety, there is no other source for the seed." Seeds of Diversity's backup plan is to obtain some of the seed and find a member who will volunteer to plant, grow, and save the seed. Volunteers provide a sample of saved seeds to Seeds of Diversity which dries the seeds and puts them in airtight containers in a freezer. "When seeds are really well dried and frozen," says Wildfong, "they should be able to last 20 to 30 years or more." Seeds of Diversity members help to keep more thousands of seed varieties viable.
Seeds of Diversity's seed library collection of over 5,500 samples of seeds is a backup of what is happening in gardens across Canada. Backing up seed varieties means there is another source for those varieties but in addition, says Wildfong, preserving our seed and plant heritage is key to preserving Canada's food security. "During the pandemic many people became aware of how vulnerable and thinly stretched our food system is," says Wildfong. "Putting food on the table really starts with seeds and when we think about food security, we should also be thinking of seed security." But Seeds of Diversity is not a seed bank like the Svalbard Global Seed Vault, also known as the Doomsday vault, on the Norwegian Island of Spitsbergen in the remote Arctic. "We don't want seeds to be a commodity that is hard to get or that we put into a seed bank for safekeeping," says Wildfong. "People need to have seeds that they can plant and so our purpose is not just to keep seeds safe but to make them readily accessible."
Wildfong says that in addition to the importance of biodiversity in our food, it's also important to make sure that there are a large number of food varieties that we can use for adapting what we grow in the future. A warming climate, new pests and diseases, changes in the way farmers grow food as well as changes in culinary practices and technology, will mean that plant breeders will need to introduce new plants in the future. Where do they get the raw materials to develop new plant varieties? "Breeders rely on the whole gene pool of our heritage plants in order to produce the new plants that we will need 20 years from now," says Wildfong. "We know that many changes are coming. Climate concerns and energy costs lead to a greater awareness that we need to grow more local food rather than relying on imports. A lot of these pressures are going to force the whole food system to rely on older varieties of plants so that we can breed the next generations of our food crops."
Maintaining the heritage of our cuisine is also important. "Often members are looking for a particular variety of vegetable that will have the right culinary characteristics for a regional dish they want to make for their family," says Wildfong. The flavour and texture associated with specific plant varieties also connect with family traditions. But there is also our fascination with the colourful stories behind heritage varieties like the Mennonite Orange beefsteak tomato, Pretty in Purple pepper, the Red-Seeded Citron melon which is a rare preserving melon the size of a five-pin bowling ball, and so many others we are eager to try and share with others.
How to save your own seeds: A handbook for small-scale seed production, published by Seeds of Diversity Canada (2013) is an excellent guide for both beginners and experts who want to save their own seed. It is available for purchase at seeds.ca. It covers botany basics, the tools you will need for seed saving, step-by-step instructions on harvesting, cleaning and storing seeds as well as information on sowing and harvesting specific types of vegetables from the bean family to the tomato family. The book was recommended to me by a local seed saver and is the best guide I have come across.
In addition to edibles, Seeds of Diversity members also grow ornamental flowers, native plants, grains, trees, shrubs, herbs, and medicinal plants but edibles make up the biggest percentage of the seeds available through Seeds of Diversity, says Wildfong.
Charitable donations support Seeds of Diversity programs such as its Youth in Food Systems program for high school-age food security advocates. Seeds of Diversity also distributes surplus seeds to Seedy Saturday and Seedy Sunday events that take place across Canada from late January to early March. The date and location for Winnipeg's Seedy Saturday has not been confirmed, however, local organizers hope to make that information available soon.
colleenizacharias@gmail.com