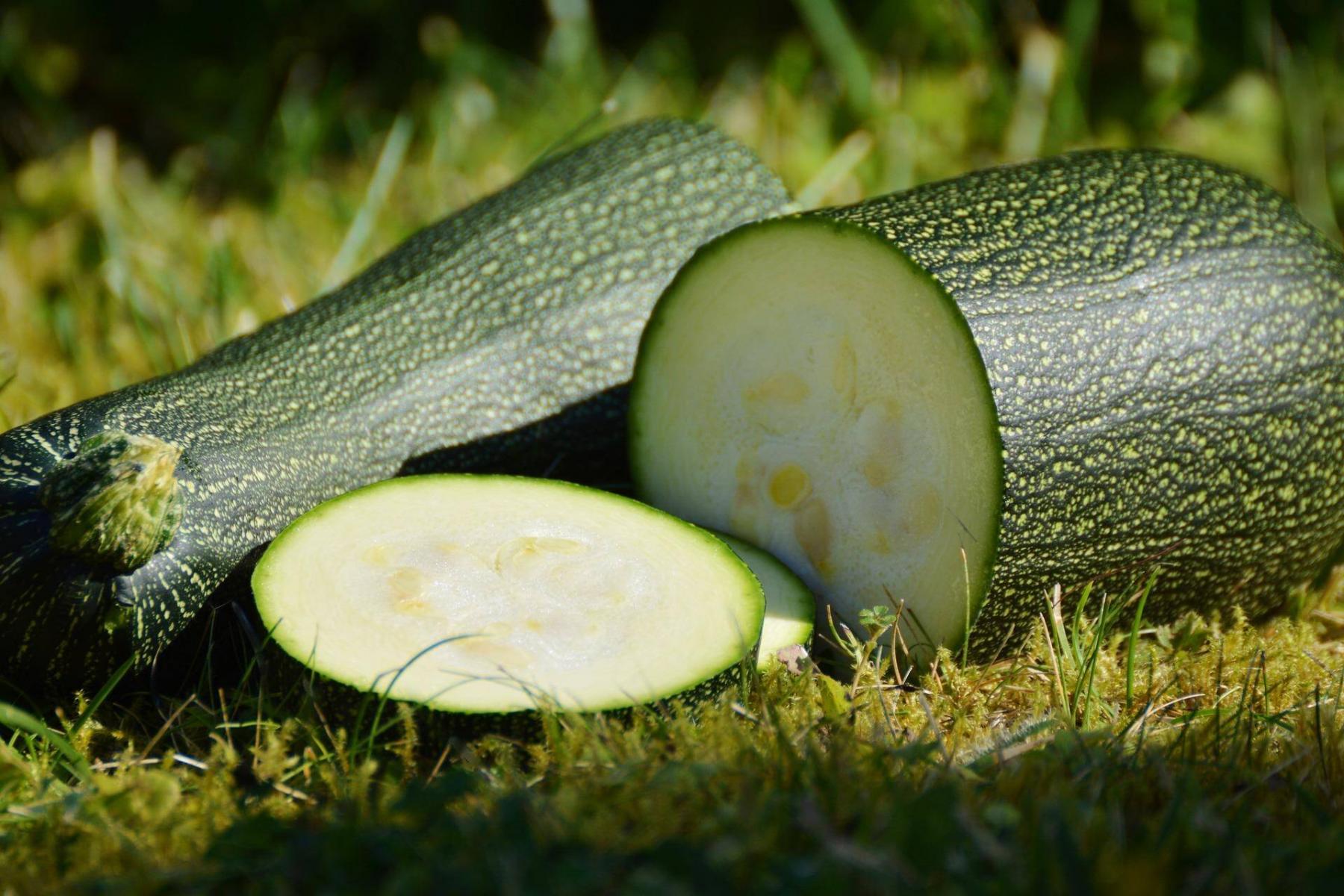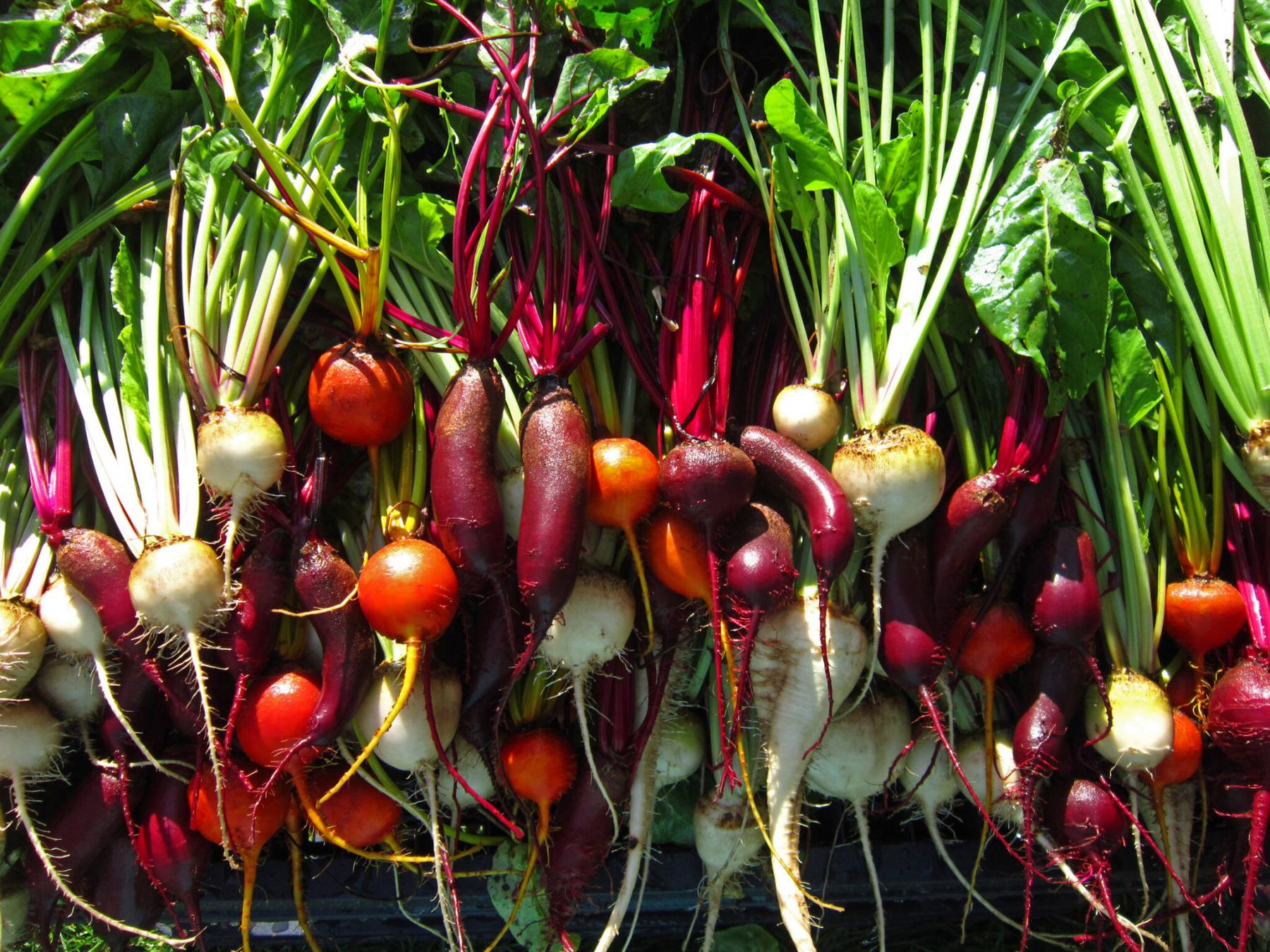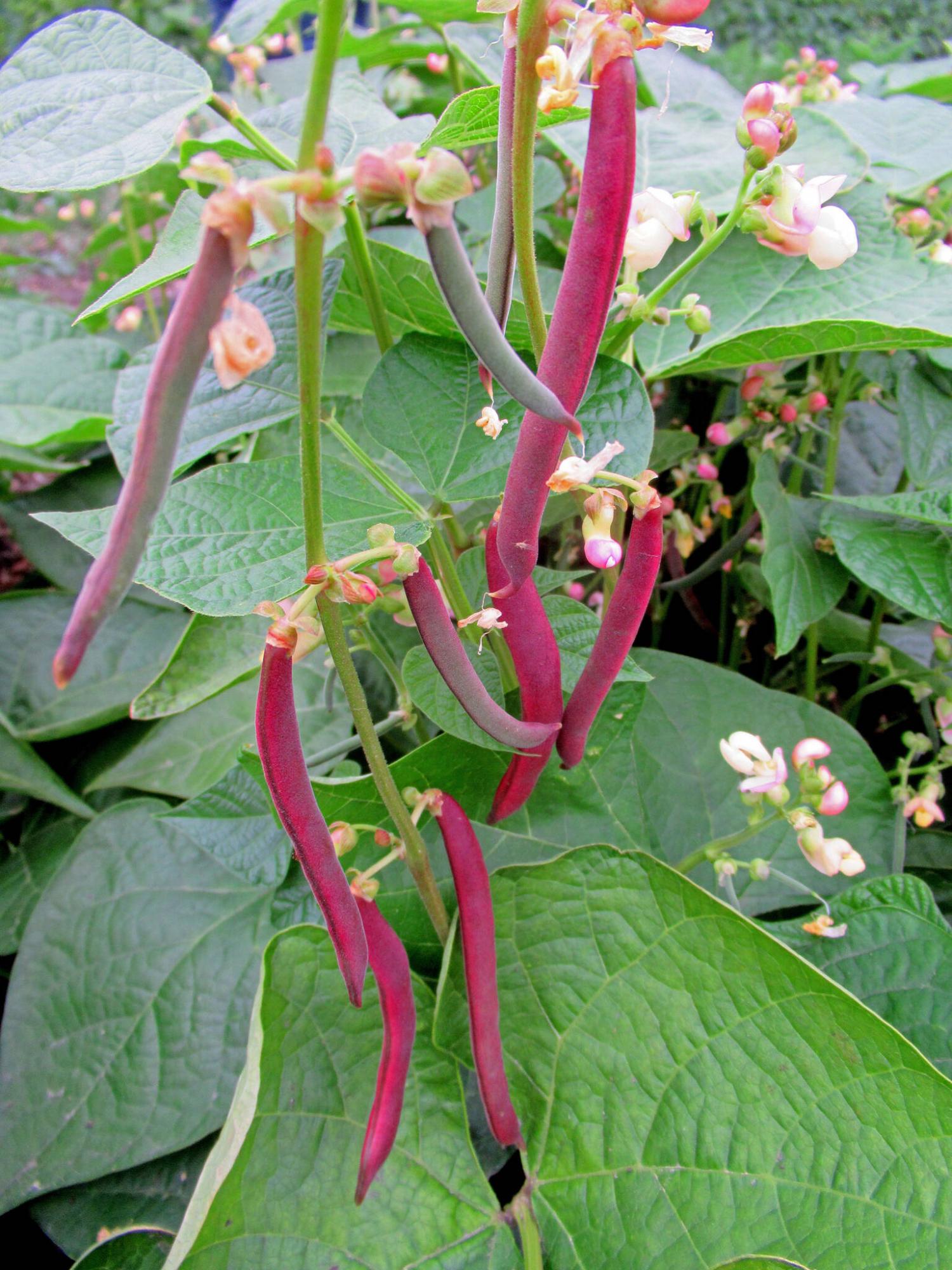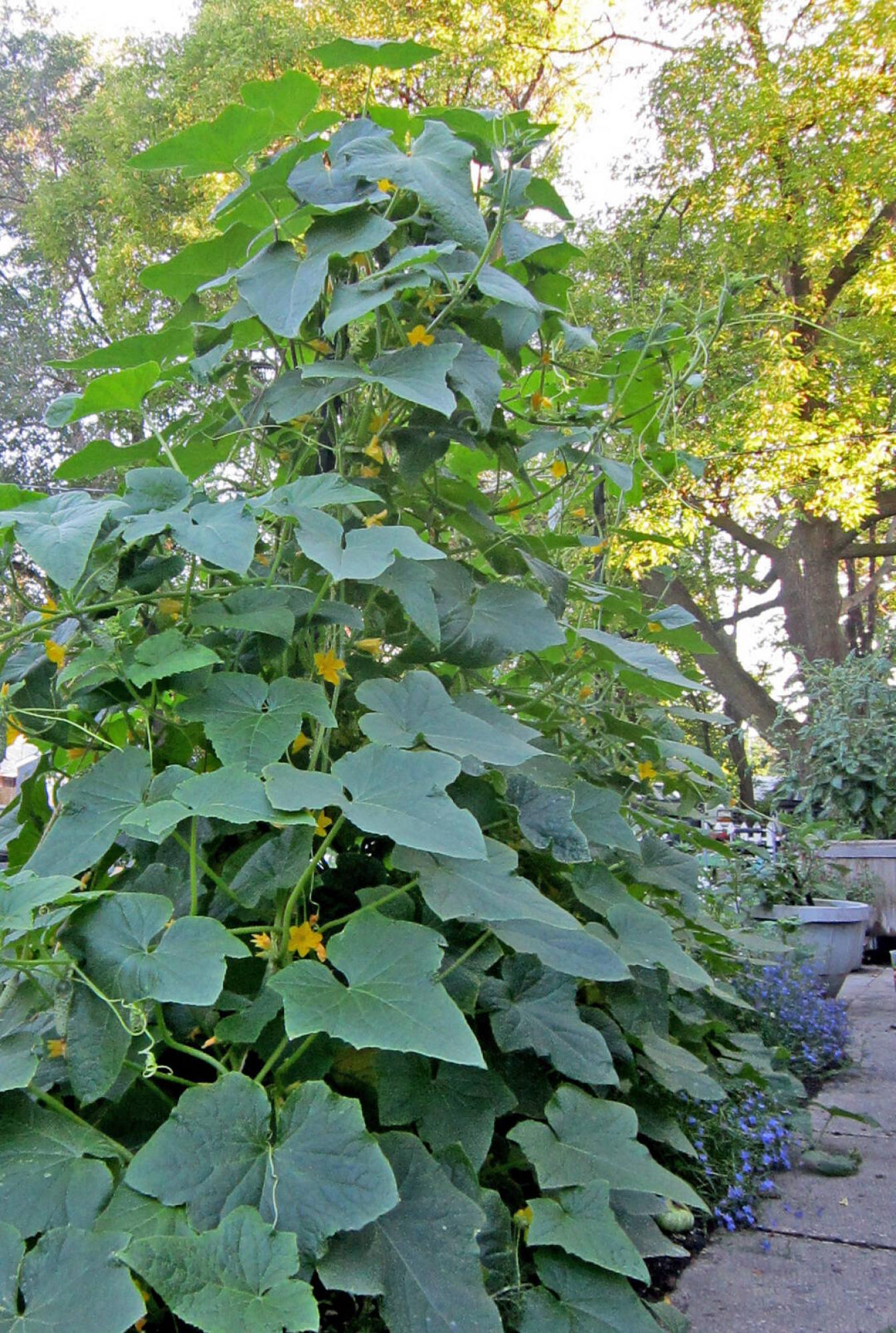 With the arrival of the first day of summer, is it too late in the growing season to plant melons, potatoes, tomatoes, peppers, potatoes, and herbs? Don't tell that to Tiffany Grenkow, urban farmer and garden steward for the food forest at Sustainable South Osborne Community Co-operative. "It's not too late," she says. "For anyone who thinks they have missed the boat, there are still great planting opportunities." Grenkow planted her peppers and tomatoes only last weekend and is planting melons, potatoes, and herbs this weekend.
There are 70 or more growing days left so if you start planting right now, says Grenkow, a range of food crops will have enough time to develop and ripen in time for harvesting in late summer or early fall. "Checking maturity dates is key, though, as some things like large pumpkins might run out of time," she says. But there are plenty of options for growing food plants in your garden as well as ways to manage your garden so that it is more productive and efficient.
Grenkow, who maintains both a large rural vegetable garden as well as an urban food garden, admits that she felt disgruntled after the challenges of gardening in last year's extreme drought and excessive heat. Last year's water bills are a not-so-distant memory for anyone who planted a food garden last year. But in the face of rising grocery and gas prices, growing at least some of our own food is too good of an opportunity to miss. "I've decided this year to plant things that are productive and easy to grow and won't consume all my energy and resources. Only my wisest strategies and fruitful plants — the biggest bang for my buck — are getting my attention and space in my garden this year."
Grenkow has asked herself, "If I had just one or two square feet of space in which to garden, what could I plant that would actually give me some dinner at minimal expense?"
If you have been holding off on planting a garden because last year's challenging drought conditions discouraged you or you only have limited growing space, Grenkow recommends these six edibles as the most productive and cost-saving plants that you can successfully grow right now.
Bush beans — Think of how many bean recipes you can enjoy for the cost of a $3.00 packet of seeds. "If you missed seeding your first crop of bush beans, jump in now and catch that second seeding and third seeding," says Grenkow. "Stay on top of picking beans regularly and keep them healthy by fertilizing and watering so that your beans keep producing." If some of the beans start to get large and go to seed, the plant shuts down production, says Grenkow, because they are not being harvested but if you keep picking the beans, your plant will keep making them.
"I find Gold Rush to be one of those classic yellow wax beans that are really productive and easy to grow. They are creamy like butter." Another favourite is Red Swan bush beans which have a velvety rose colour and pretty pink blossoms. "Like other purple bean types, Red Swan beans turn green when cooked but their red colour really shows off in the garden." Grenkow's choice of fertilizer is organic fish emulsion. "It is water soluble and won't burn plants."
Carrots — If you sow carrot seeds by July 1st that take 50 days to mature, you could be harvesting baby carrots by mid-August and full-sized carrots by mid-September. "So that boat has not sailed!" says Grenkow. "We are right on target for planting carrots plus they are productive as well as one of the less demanding edibles to grow." Carrots typically require 14 to 21 days of consistent moisture. Fortunately, soil moisture content is advantageous at present which benefits seed germination.
One strategy to consider when planting carrots late in hot, dry conditions, says Grenkow, is to cover the carrot seeds with a layer of protection such as compost, grass clippings, or even burlap. "Keep peeking under the burlap because as soon as the carrot seedlings start to come up, remove the burlap so that the seedlings can get the sunlight they need."
Cherry tomatoes — Keep your eyes peeled for any remaining tomato plants at local garden centres but especially cherry tomatoes which produce earlier and more abundantly than, say, beefsteak tomatoes. Tumbler cherry tomatoes, for example, are an early ripening bush variety that matures in 55 days.
Choose healthy tomato plants and avoid any that look stressed, says Grenkow. "If you buy a large tomato plant that is loaded with fruit, leave it in its container. Transplanting a large tomato plant that is already bearing fruit into the garden is a tricky process and risks damaging the root system and causing transplant shock. It can take time for the plant to recover and start growing again. But that said, picking up those patio tomatoes today can mean a great harvest down the road."
Zucchini starter plants are still available for just a few dollars but you will reap much more in value. Grenkow likes to grow zucchini on top of compost. "Dig a hole, fill it with compost, add soil to the top so that it is mounded and plant your zucchini," she says. You can even try this on your front lawn. As the large leaves grow, the mound disappears from view.
Beets — Now is a great time to direct sow beet seeds. All you need is a sunny area that is two square feet. "You don't have to wait 60 days for your crop," says Grenkow. "Enjoy the small baby beets, then harvest the medium-sized beets, and leave the rest to finish out in fall." You can also harvest the nutritious beet greens as a substitute for leafy greens.
Cucumbers – Buy these as a starter plant or plant them as seeds before July 1. Choose a variety that is ready to harvest 55 days from planting. "If you grow cucumbers vertically on a trellis, one plant can yield many kgs of produce in a small space," says Grenkow.
It's still possible to find a smorgasbord of veggies and herbs at local garden centres – don't let them go to waste. As just one example, earlier this week at T&T Seeds, customers could choose from 30 different kinds of tomatoes as well as other vegetables and a vast array of herbs. Bags of compost are also readily available at local garden centres.
"Don't be afraid to experiment with leftover seeds," says Grenkow. "Sometimes I sprinkle carrot seeds randomly around my tomato plants. If they come up, great, but if not, I don't take it personally – maybe the seeds were too old. Throw seeds into your garden on a whim and see what happens. "
colleenizacharias@gmail.com
Colleen Zacharias is writing a monthly newsletter for the Free Press that is loaded with advice, ideas and tips to keep your outdoor and indoor plants growing. Sign up to have Winnipeg Gardener delivered conveniently to your own inbox at wfp.to/wpggardener