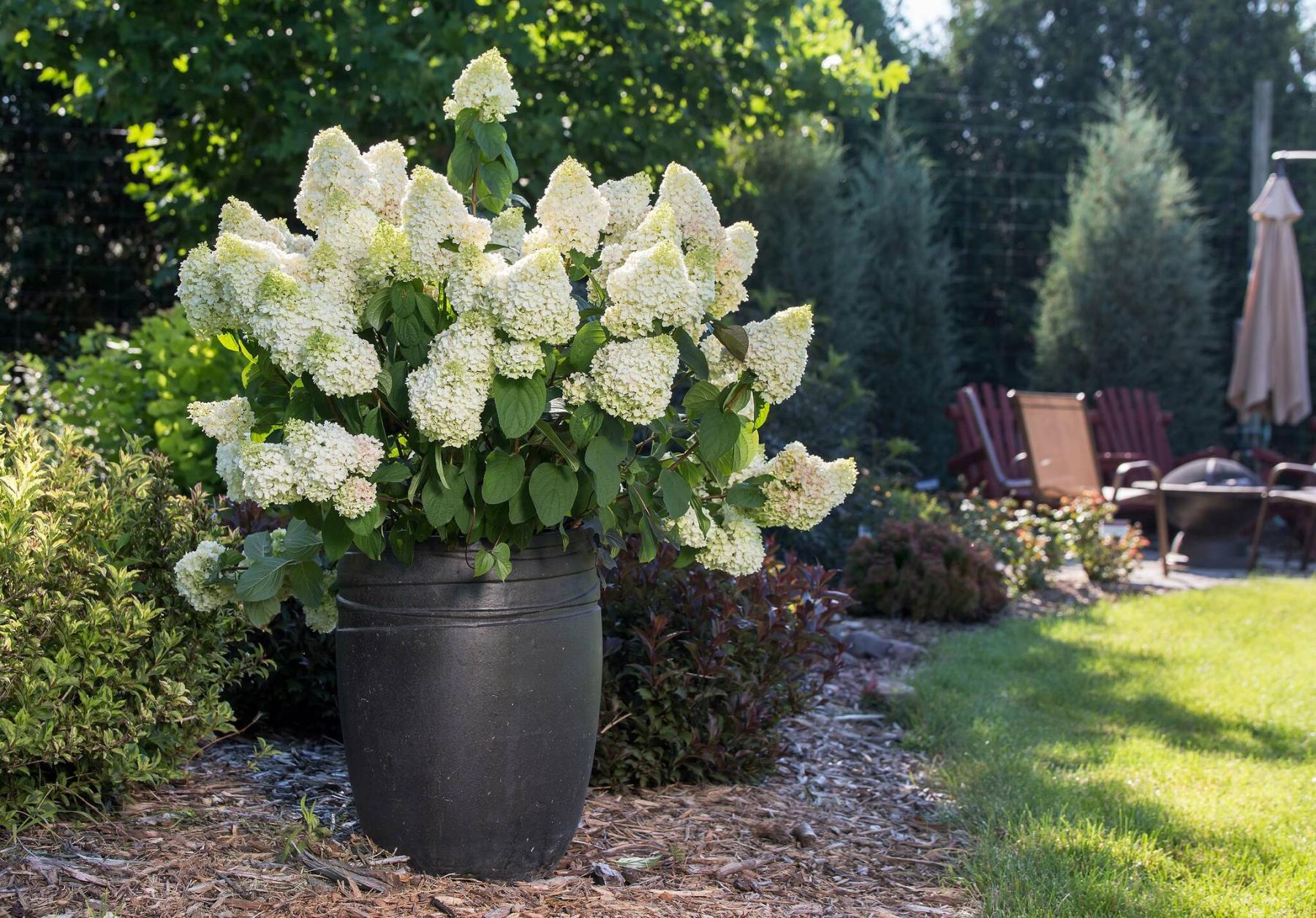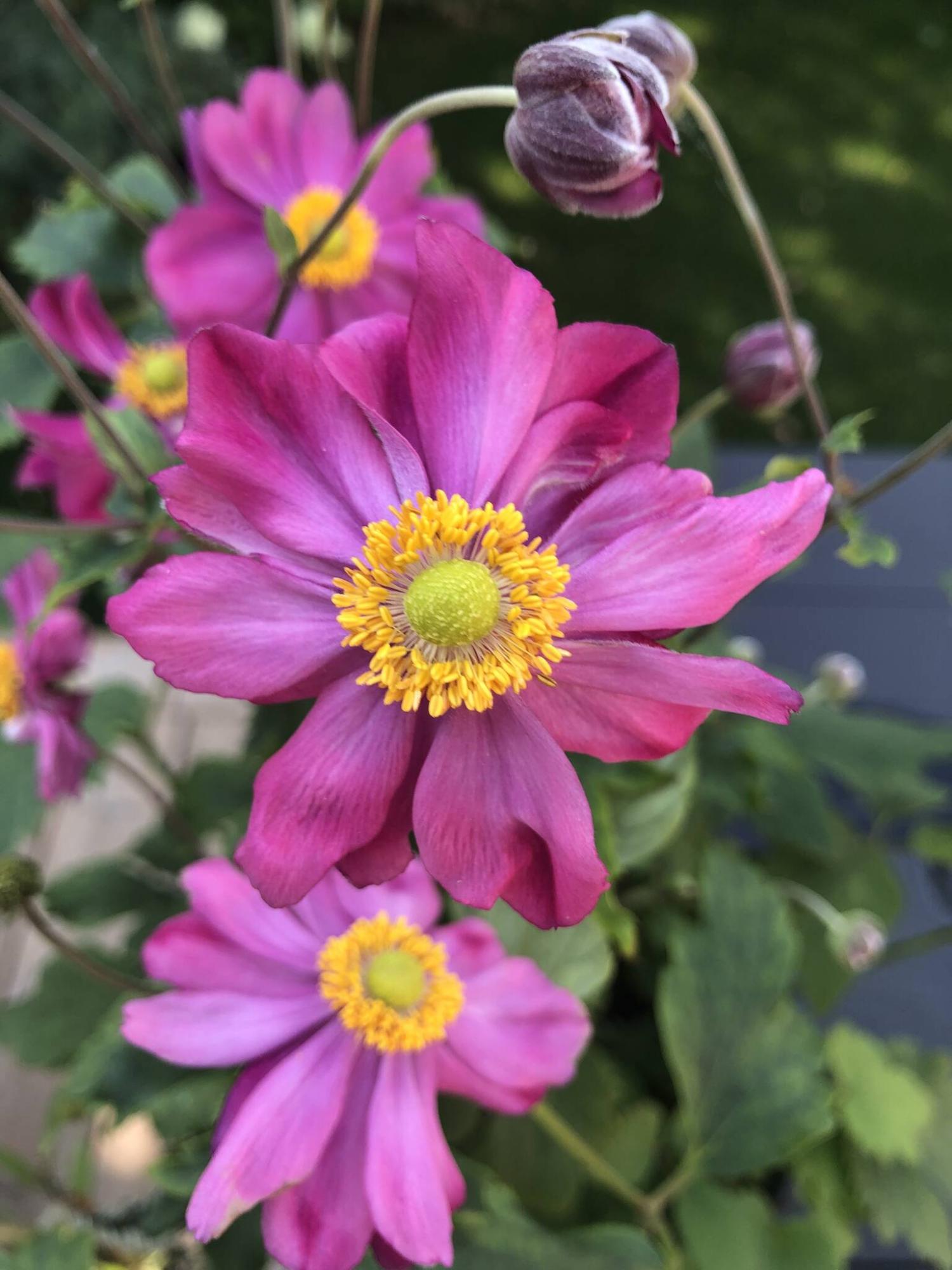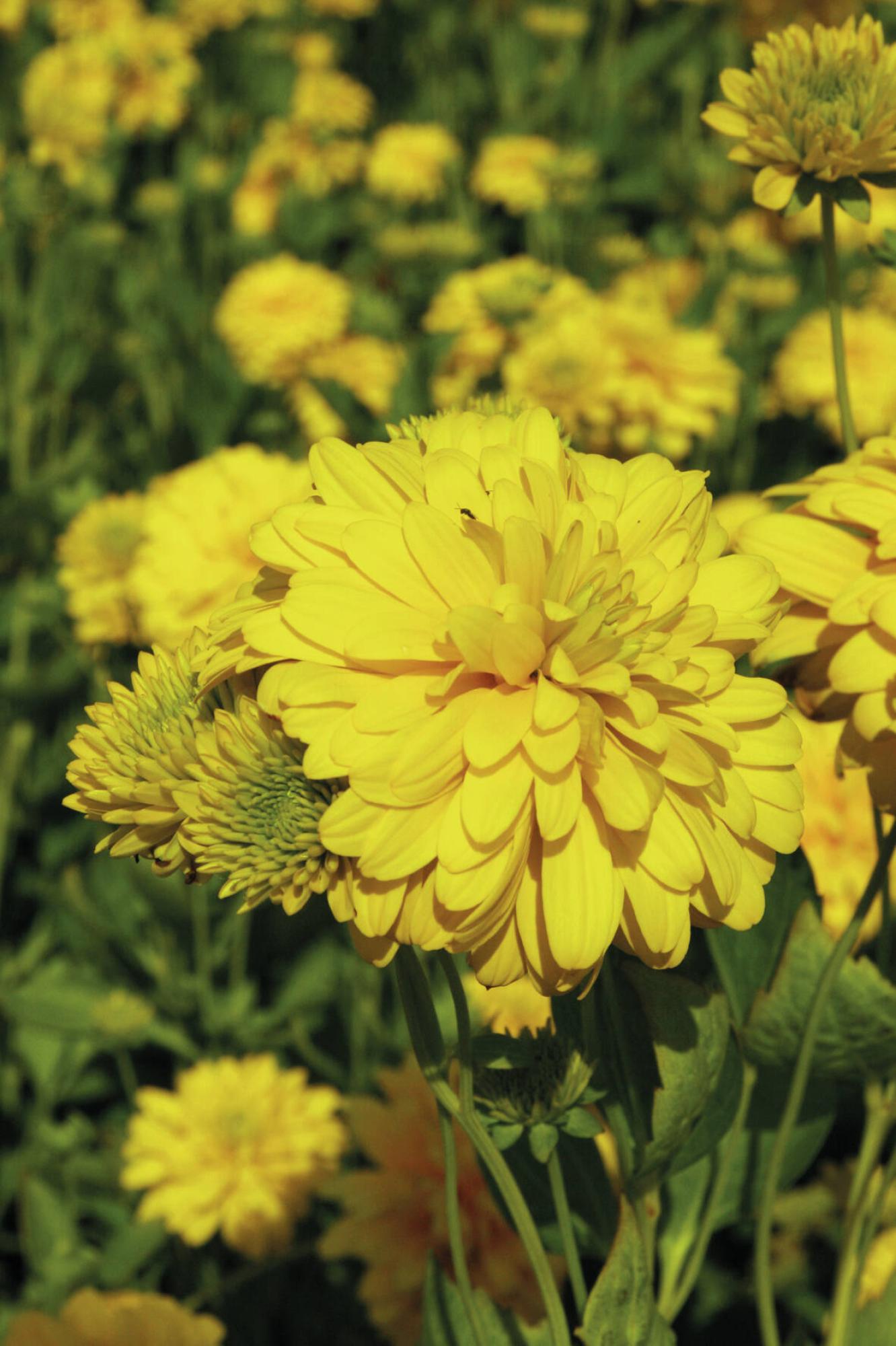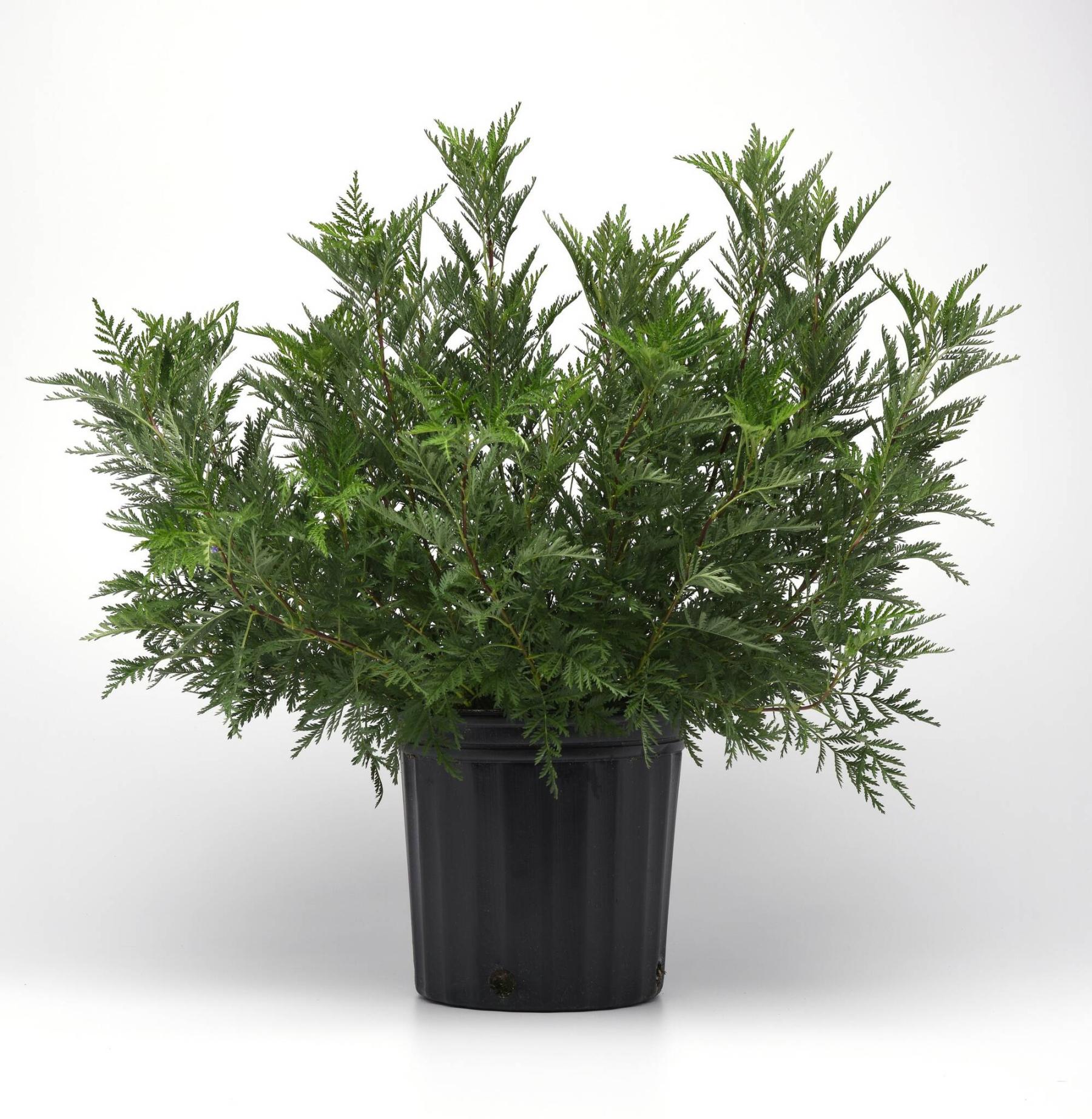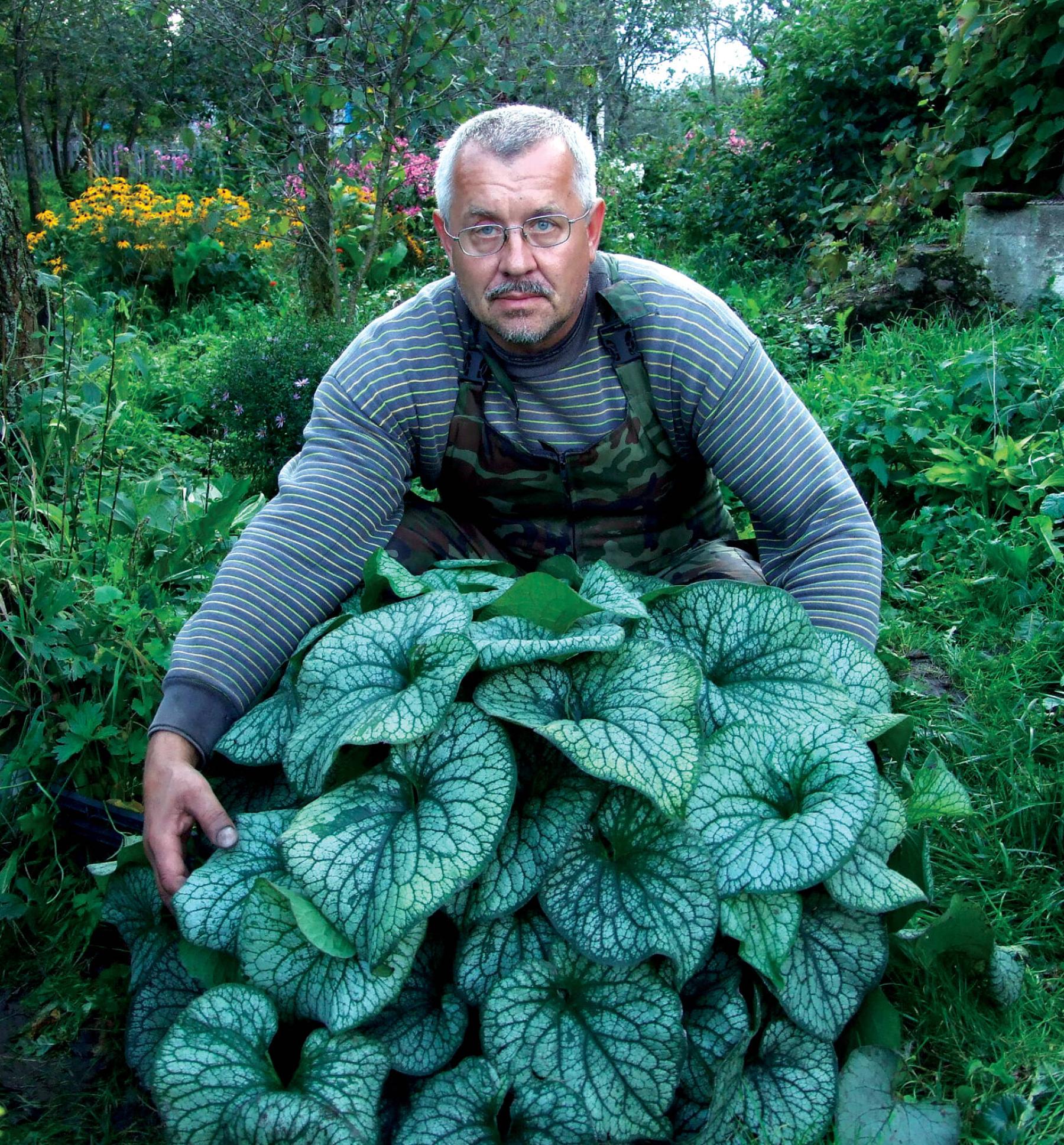 Will your wish list of plants come true in 2023? Think of how much easier it would be to plan next year's garden if you could have a preview of what will be available at local garden centres next spring. Recently I spoke with Garth Aubin and Doris Verhaege, Aubin Nurseries, about some of the wonderful plant varieties that Aubin's will be supplying to independent garden centres in 2023. Aubin Nurseries is a 4th generation family-owned and operated wholesale nursery located in Carman. Let's peel back the wrapping paper and look inside. If you're like me, visions of new plants will be dancing in your head!
My spring garden wouldn't be the same without drifts of Brunnera macrophylla (Siberian bugloss). A mounded perennial with leathery, heart-shaped leaves, Brunnera's sprays of forget-me-not blue flowers bloom profusely from mid-May to mid-June in partial sun and shade. Many of us are familiar with Brunnera Jack Frost which has silver-toned, variegated foliage and moderate height that makes it suitable for the front of the border. At approximately 76 cm wide, handsome Brunnera Alexander's Great will make an even bigger statement in the shade border with its king-sized heavily silvered leaves and spiraled leaf base. Alexander's Great was discovered by Alexander Zukeivich of Belarus as a seedling in his garden. Terra Nova Nurseries, Oregon, introduced it in 2013. I'm looking forward to growing this supersized Brunnera in my garden next spring. Hardy to Zone 4a, Brunnera does self-seed but if that is not desired, simply shear off the flower stems after they have bloomed.
Artemisia SunFern Olympia from Darwin Perennials will bring a unique fern-like texture to your sunny borders and patio containers. First, put the image of Artemisia Silver Mound out of your mind. Unlike Silver Mound (Artemisia schmidtiana), a mounding perennial that has grey aromatic foliage and is native to Japan, SunFern Olympia is a Russian wormwood with dark green ferny, leathery leaves on red stems. Hardy to Zone 4a, SunFern is non-invasive, drought tolerant once established and will tolerate up to a half-day of shade. I can picture stems of SunFern Olympia tucked into cut flower garden bouquets.
Last year I inadvertently bought Rainbow Rhythm Tiger Swirl daylily when I meant to buy Rainbow Rhythm Ruby Spider daylily after admiring it in a Brandon garden. Tiger Swirl has huge triangular-shaped flowers that are bright golden yellow with a vivid raspberry red eye. It was a surprisingly effective colour combination and now I'm excited to try Band of Fire daylily (Hemerocallis) which is said to have 15 cm blooms of brilliant yellow-gold petals with a bright red eye and a notably ruffled edge mixed with gold. This new variety was bred from a long line of seedlings going back four generations to Fashion Police daylily and crossed with Satin Stitch daylily. Band of Fire grows to a height of 76 cm and is hardy to Zone 3.
Aubin Nurseries will also be offering Rudbeckia laciniata Goldquelle cutleaf coneflower. Rudbeckia is a popular perennial and there are countless varieties to choose from. Goldquelle is a distinctly different variety with fully double, lemon yellow flowers reminiscent of pompom dahlias. The flowers have green centres atop sturdy stems with smooth, dark green, deeply lobed foliage. Goldquelle is hardy to Zone 3 and blooms from mid-summer to late summer. It grows to a height of 76 cm or taller. Cutleaf coneflowers typically have a fast rate of growth and it is recommended to pinch it back in early summer to promote a bushy habit. I had a chance to see Goldquelle in bloom in a garden last summer – it is a standout. Pollinators love it, too.
Japanese anemones deserve a place in every garden. I grow Grape-Leaf Anemone tomentosa Robustissima in both sun and shade areas of my garden. It's a mouthful to be sure but just call it Grape-Leaf Anemone for short. This fabulous perennial puts on an unparalleled flower display in the late summer garden. But even before the dainty soft pink, saucer-shaped blooms appear in mid-August, the broad skirt of deep green, divided foliage is an impressive feature. Grape-Leaf is such a reliable performer that I have longed to try more varieties of Japanese Anemone, but they aren't always easy to find. Aubin Nurseries has plans to offer Curtain Call Pink, a stunning Japanese anemone hybrid from Proven Winners that has bright rose-pink flowers. This variety, which I had a chance to see in a garden last summer, is at the top of my wish list. It is a shorter stature Anemone (35-45 cm) so will find many applications in the garden but would also be a stellar addition to a container garden on patios. I'm also excited to try Honorine Jobert Japanese Anemone which produces pure white, single flowers with yellow centres. Selected as the Perennial Plant Association's 2016 Perennial of the Year, Honorine Jobert was discovered in Verdun, France in 1858 and was awarded the Royal Horticultural Society Award of Garden Merit in 1993. It has slightly toothed, dark green leaves. Interestingly, Japanese Anemone is native to China not Japan but that's another story.
Have you tried Stand by Me bush clematis in your garden? I love this variety for its indigo blue flowers and grow three in my garden. But I have to admit that when I saw Rain Dance bush clematis, I knew it was even better than Stand by Me. Both are non-vining herbaceous clematis that have a garden height of one metre at the most. Both varieties are beautiful, but Rain Dance has larger flowers that are outward facing compared to Stand by Me's downward facing blooms. Bush clematis needs to be supported unless you decide to grow it as a ground cover. I grow mine on metal obelisks. Once the plant is finished blooming, the cream-coloured seedheads look striking in the fall garden and are a favourite of visiting birds.
While the list of plants that Aubin's has sourced for 2023 is too extensive for me to describe in full, there are three other varieties that I find especially intriguing. Hosta Sunny Halcyon is a yellow sport of Halcyon with deeply cupped, yellow-green leaves. This gold-leafed form has heart-shaped leaves with slug resistance. Similar to the unique colour that Aralia Sun King brings to the shade garden, Hosta Sunny Halcyon will be brighter yellow in a part-shade border. It grows 45-60 cm tall and 76 cm wide. It would look lovely in containers, too.
Phlox paniculata Orchid Green sounds marvellous. Green buds open to white flowers with broad green edges. Hardy to Zone 4, this summer perennial likes morning sun and afternoon shade.
I looked high and low this year for Hydrangea paniculata Little Hottie, a First Editions introduction from Bailey Nurseries. Garth Aubin says Little Hottie won't be ready until mid-summer. Not all hydrangeas are created equal. Plant trials have demonstrated that Little Hottie is a proven performer in the landscape. It is compact but loaded with large blooms. Green blossoms open to white and as temperatures cool, the flowers age to antique shades of white and pink.
I'm dreaming of next year's garden.
colleenizacharias@gmail.com