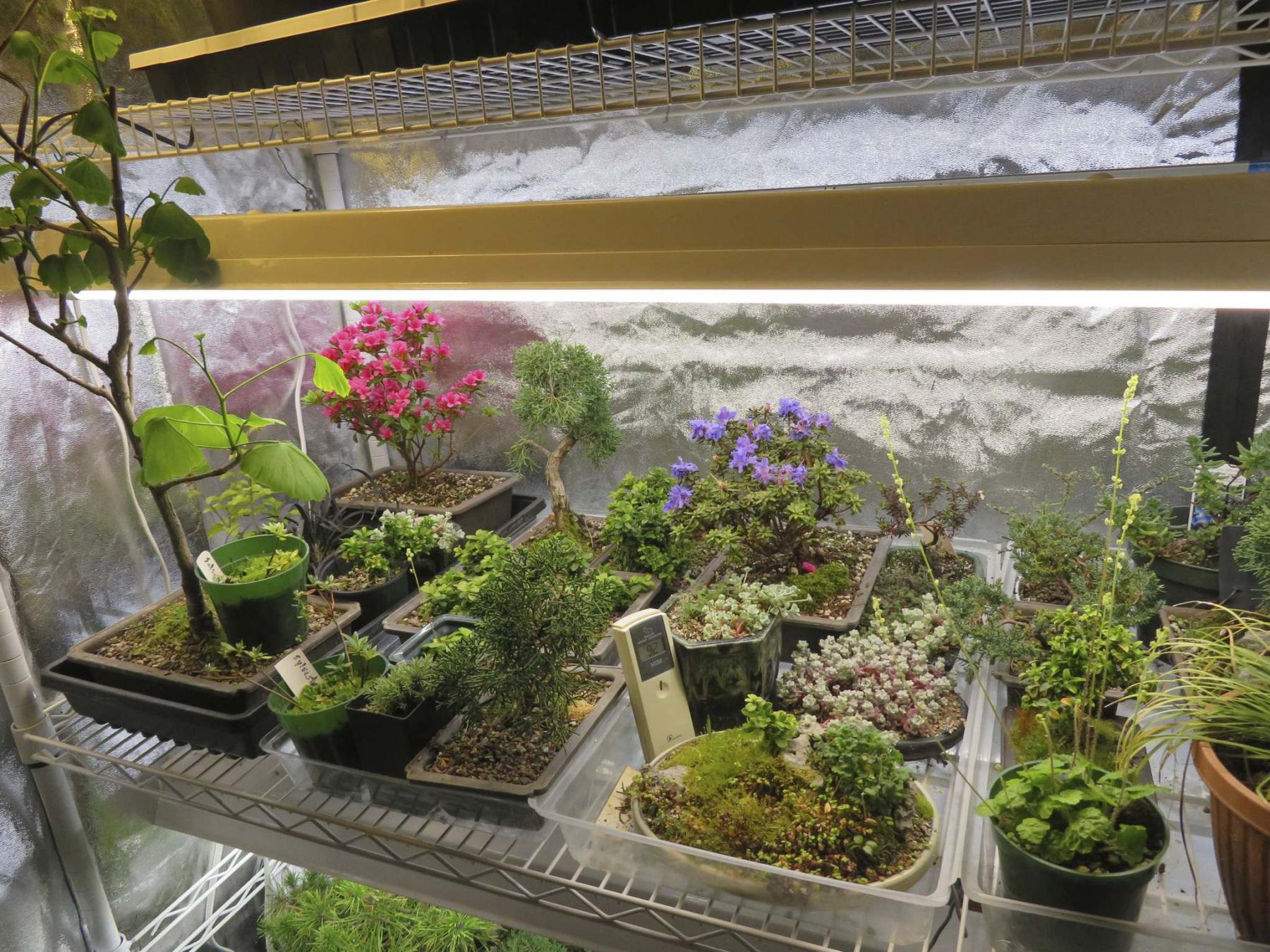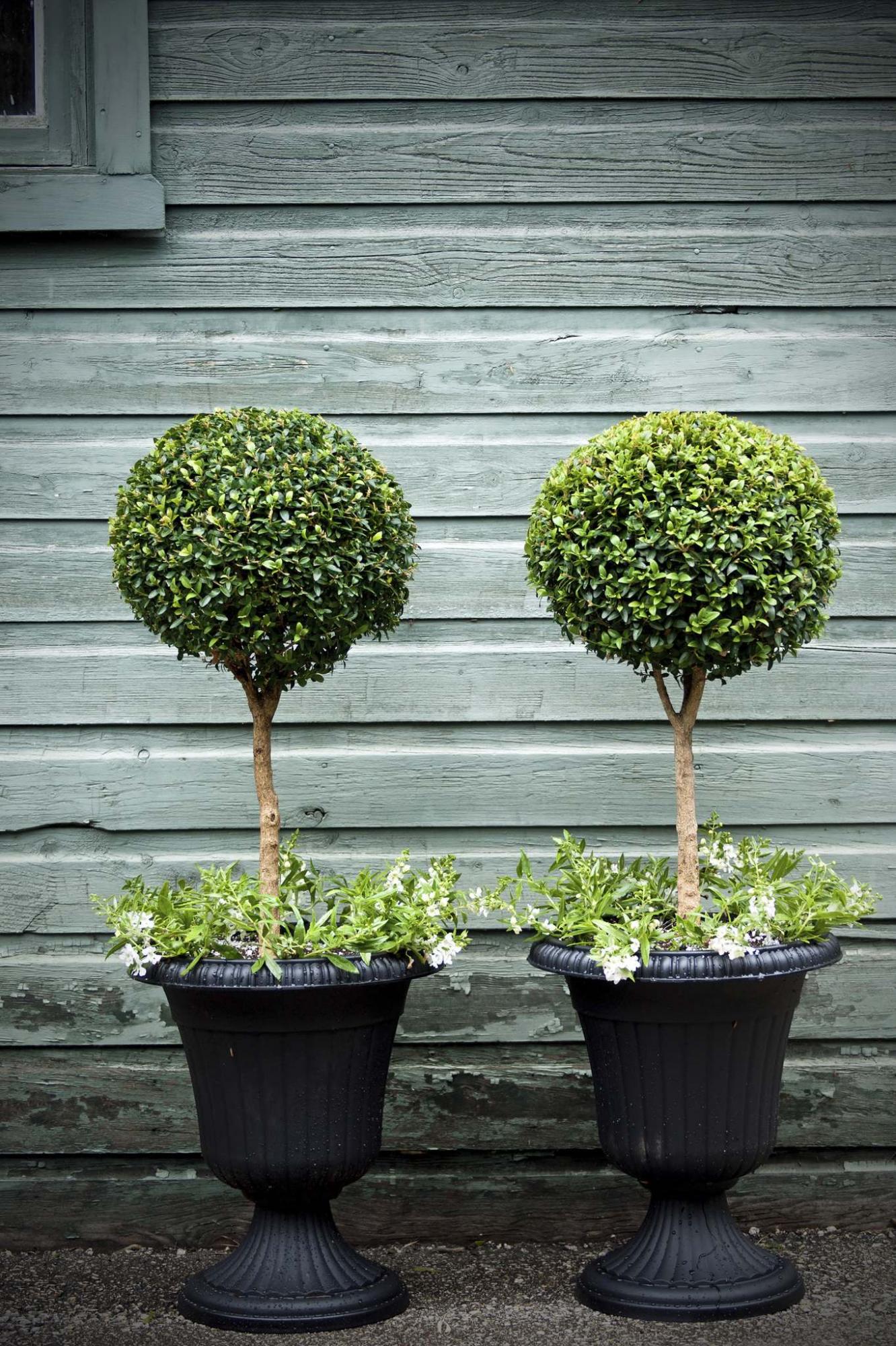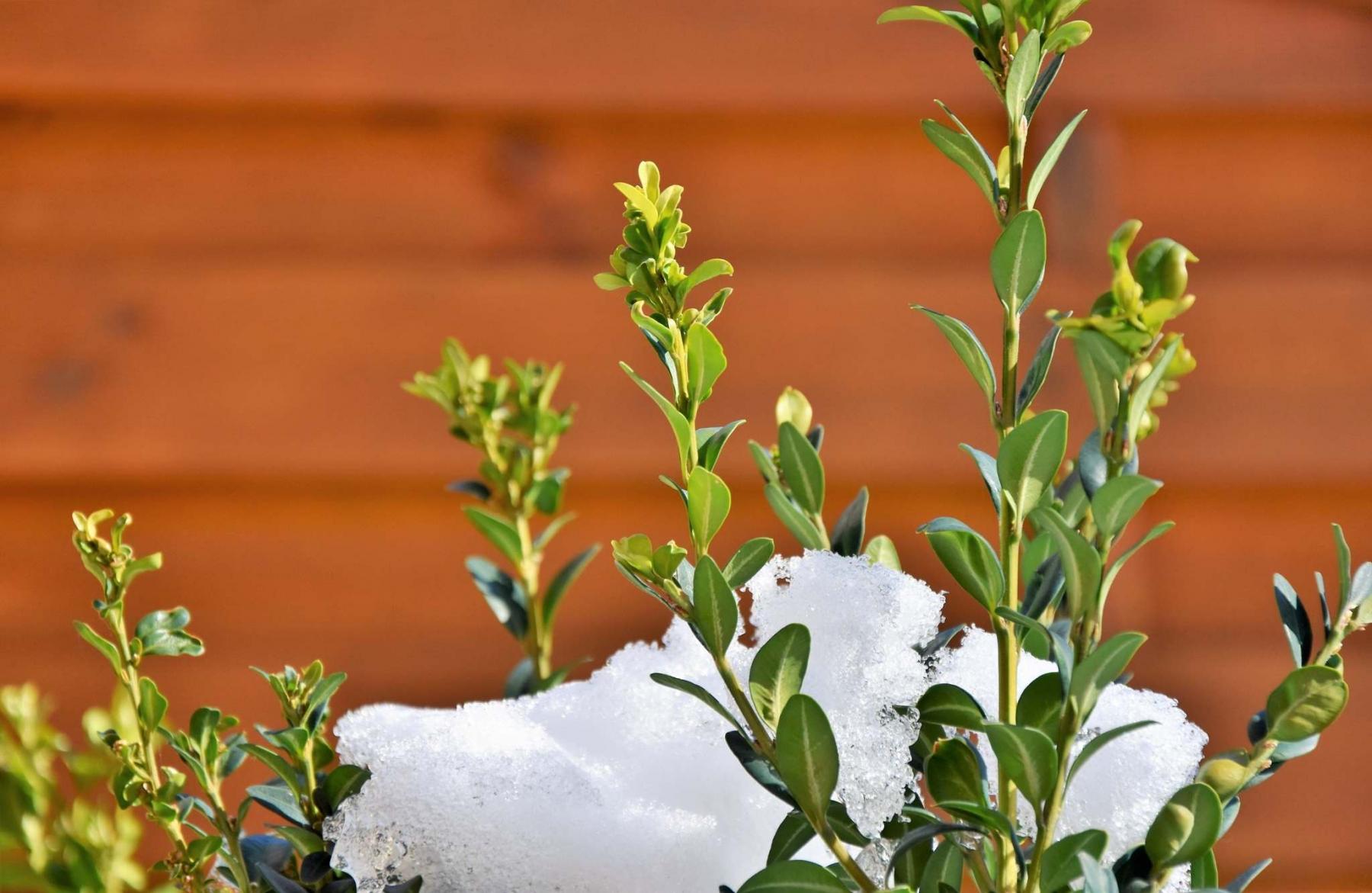 With fall barrelling towards us at record wind speeds and winter not far behind, now is the time to decide how you will protect your tender plants. Boxwood is a good example. My experience with growing boxwood in my Zone 3b garden has gone something like this: buy in spring, plant, dig up the following spring, repeat. It's like one of those videos that plays on a continuous loop.
Digging a trench and burying my boxwood for the winter months beneath a layer of soil and shredded leaves has proven (mostly) successful. When the boxwood is lifted in spring, every speck of debris needs to be cleared from the centre of the plants to prevent fungal disease. I relocate the overwintered boxwood temporarily to a deep shade location to protect the foliage from burning which can occur in the cold temperatures of early spring. Once the root ball has fully thawed, boxwood can be safely replanted into containers and window boxes where it can live on happily for another summer.
But what makes boxwood worth all this trouble and aren't the boxwood varieties sold at local garden centres supposed to be hardy (or relatively hardy) to our area?
Boxwood is one of the world's most popular shrubs. It has the distinction of being one of those few plants so widely recognized and beloved for its inimitable structure and style that it can be found growing in landscapes around the world from Europe to Africa, Asia, the Mediterranean, and North America. In addition to the appeal of its small, glossy green, elliptically shaped evergreen foliage, boxwood can be shaped into almost anything. Boxwood is equally beautiful in the landscape or in container arrangements. Its architectural shape and glossy emerald green texture dresses up window boxes and adds pizazz to planters. Boxwood can be purchased in quart size containers, which are less costly, and used as a stand-alone plant or in a linear arrangement of three or more or as the thriller in a container arrangement.
At local garden centres or big box stores, the two varieties of boxwood typically available are Buxus Calgary boxwood and Green Mountain boxwood. The plant tag for Calgary boxwood says that it is hardy to Zone 3 (able to withstand temperatures as low as -39 C). Another variety that can be found locally is Green Mountain boxwood which has Zone 4 cold hardiness. Despite the cold hardiness rating of Calgary and Green Mountain varieties that technically makes them good candidates for winter survival in our area, severe winter burn is widely reported.
The Red River Valley's prevailing west-northwest winds in winter can result in winterkill (desiccation) of boxwood's leaves. Full winter sun exposure also causes boxwood to suffer winter burn. In addition, the wildly fluctuating temperatures that our winters are known for makes boxwood even more susceptible to burning.
Now there is a new breakthrough cold-hardy boxwood introduction called Buxus Flat-tery which has a unique prostrate, flat-topped shape that makes it unlike any boxwood on the market. A selection by breeder Michael Yanny of JN Plant Selections, Flat-tery originated from a seedling of Green Velvet boxwood (planted in 1989) whose parent species are Buxus sempervirens and Korean boxwood.
Flat-tery stays in a juvenile phase longer than most boxwood varieties resulting in fewer fruit pods. It responds well to an annual top shearing to keep it as low as desired. It is recommended to plant Flat-tery in a partial shade to full shade location. Flat-tery's compact and flat-topped shape is a particularly promising attribute for the cold climate landscape: this variety is more likely to be tucked safely beneath a protective layer of snow cover.
Todd West, professor, Department of Plant Sciences at North Dakota State University, is the director of NDSU's woody plant improvement program which has been testing Flat-tery for the past three years. "It is hardy to Zone 4 and even shown to be potentially hardy to Zone 3," says West. "We had a Zone 3a winter about two years ago and the boxwood performed well with snow cover. I have found that Korean boxwood varieties are much, much hardier than other boxwood," says West.
With Flat-tery expected to be in high demand, Michael Yanny says he is now working on developing a whole set of boxwoods of different shapes for use in northern landscapes.
This summer, the English Garden at Assiniboine Park is graced by several evenly spaced urns planted with a single neatly clipped Common boxwood plant. One of the most widely grown boxwood varieties in North America, Common boxwood (Buxus sempervirens) has Zone 5 hardiness. Craig Gillespie, head gardener, has shaped each boxwood into a delightful lollipop topiary shape that gives both sculptural elegance and a touch of whimsy to the surrounding lushly planted borders.
"We bring the boxwood into a cool greenhouse for winter," says Gillespie, head gardener who has maintained the boxwood for the past five years. The plants though have been used in various displays for more than 10 years. "I clip them in March while they are in the greenhouse, then again in late May as they are about to go out, and at least once during the summer."
But what if you purchased Calgary or Green Mountain boxwood this spring and are hoping to overwinter it successfully? If you planted it in a container, now is the time to lift your boxwood and plant it in the ground while the soil is still warm. Locate your boxwood in an area that receives good snow cover. Water thoroughly to ensure your boxwood goes into the winter with adequate moisture and apply a layer of mulch around your plant. An anti-desiccant spray such as Wilt-Pruf adds a protective, waxy coating to the leaves of boxwood and is best applied in late fall when no rain is in the forecast and temperatures are not warmer than 4 C.
Or take a cue from Stuart Innes, a Winnipeg gardener and member of the Winnipeg Bonsai Society. Innes overwinters boxwood, along with other tender plants, in a grow tent in his garage. Innes purchased the grow tent at Better Than Nature, a garden supply store located at 414 Gertrude Ave.
The tent is made of heavy-duty fabric with a reflective silver lining and comes equipped with a sturdy frame and shelving unit. There is an outside zipper that runs around large doors on both sides of the tent and around one end so it is easy to access the plants inside, says Innes. The grow tent is approximately 1.8 metres tall and 60 by 120 cm wide. For lighting, Innes has added fluorescent and LED lights. Typically in winter, the temperature inside his garage is between minus 10- 15 degrees Celsius.
"By keeping the unit zipped up and using a small 100-watt heater, I can easily keep the temperature around three to 10 degrees C for almost the entire winter," he says. Another benefit is that the plants don't experience the fluctuating temperatures outdoors so typical of our winter climate. It's a cosy solution.
colleenizacharias@gmail.com