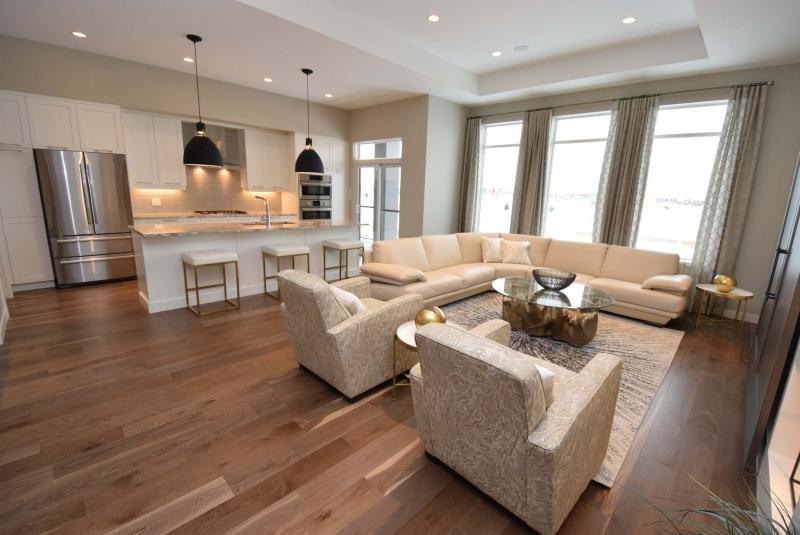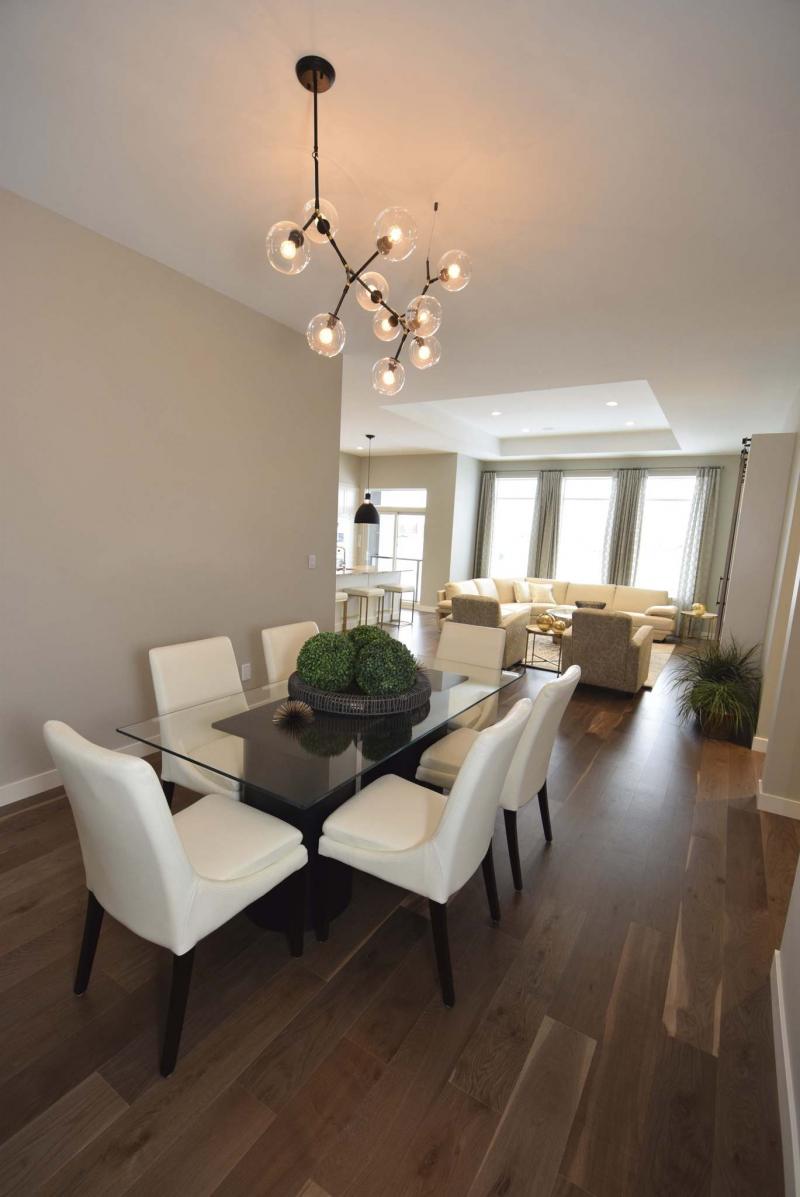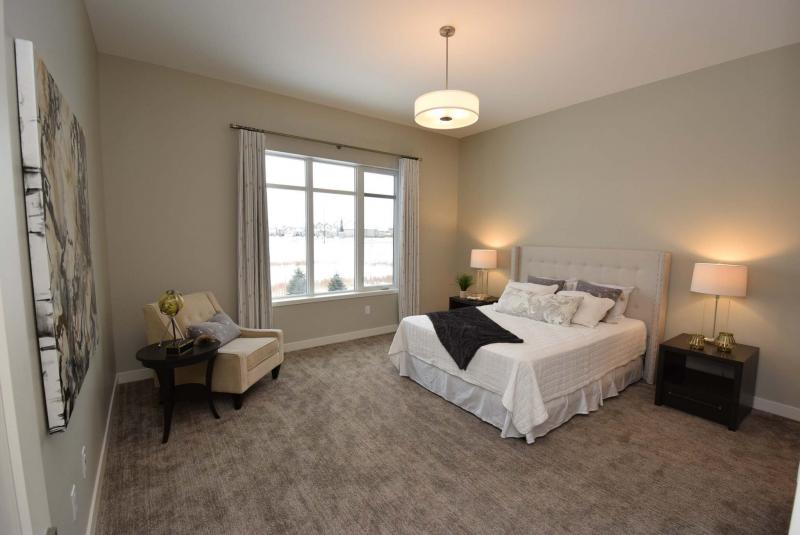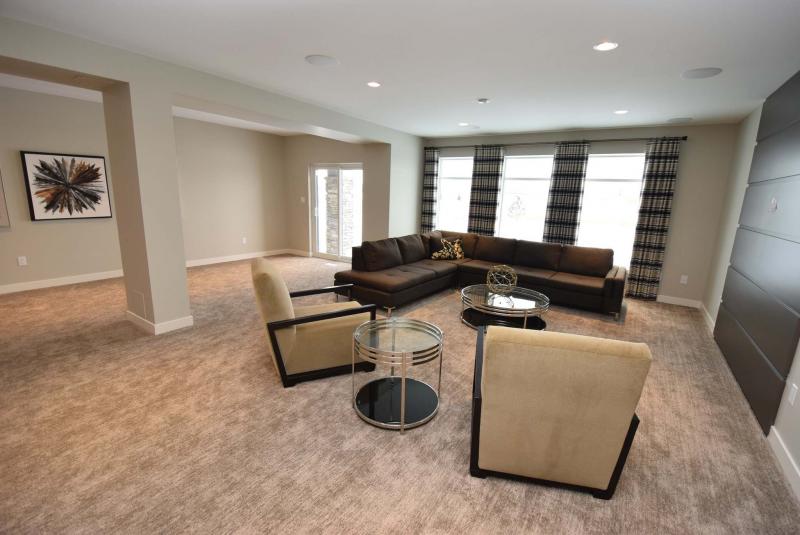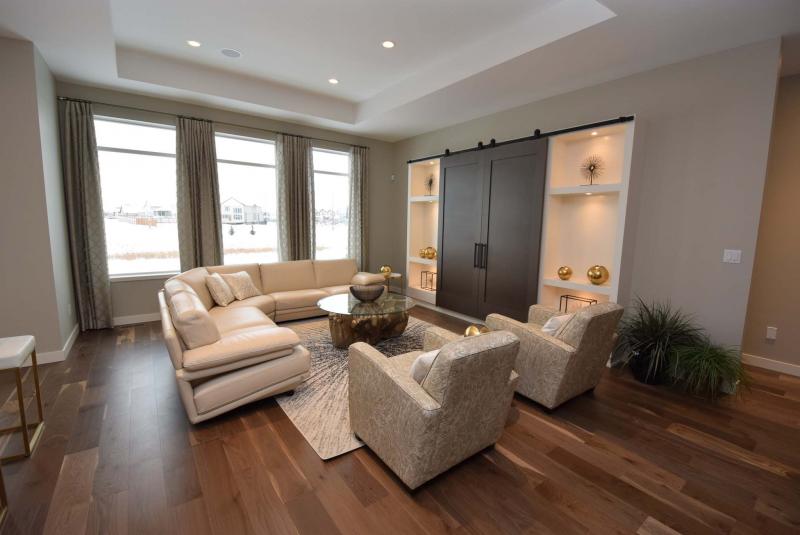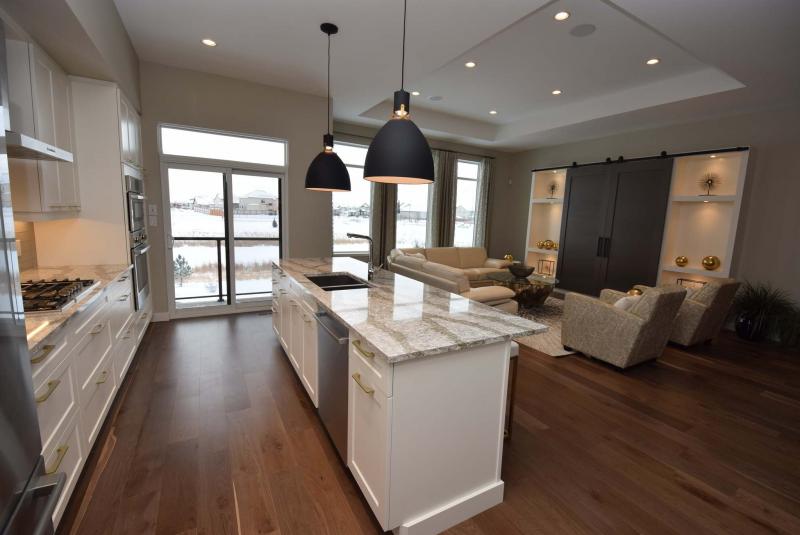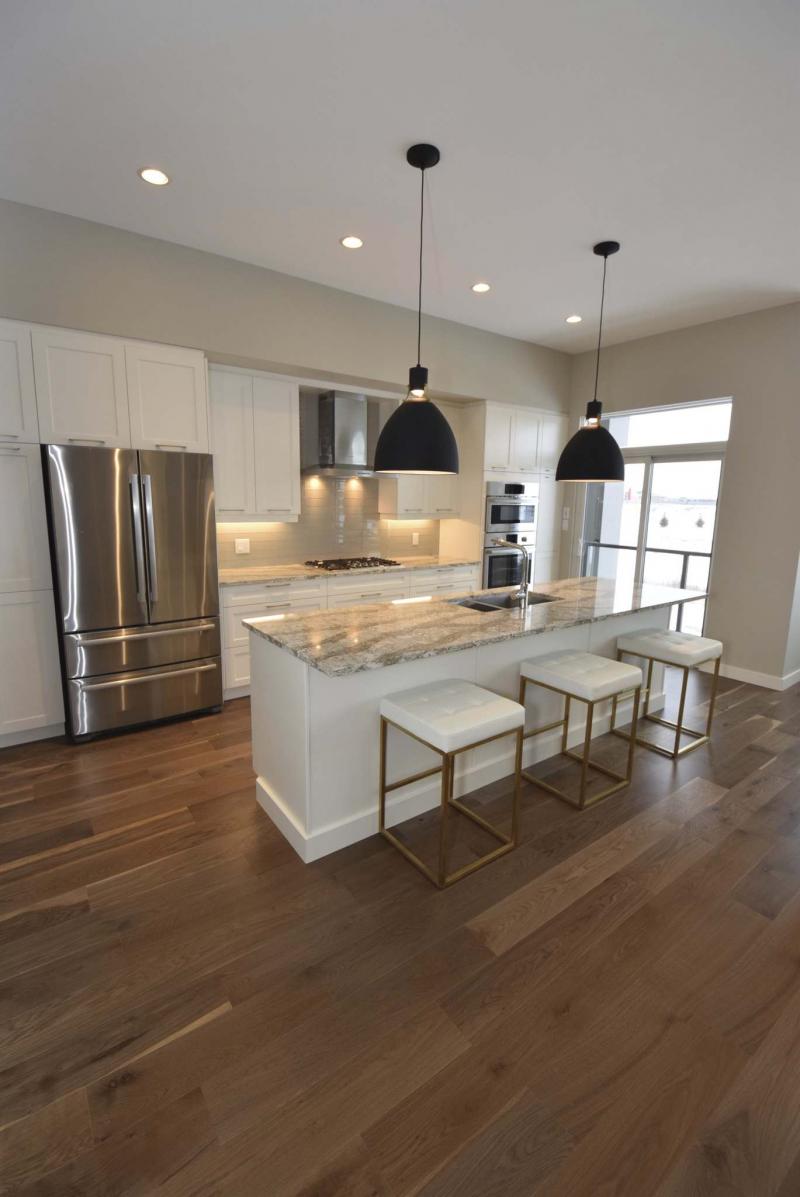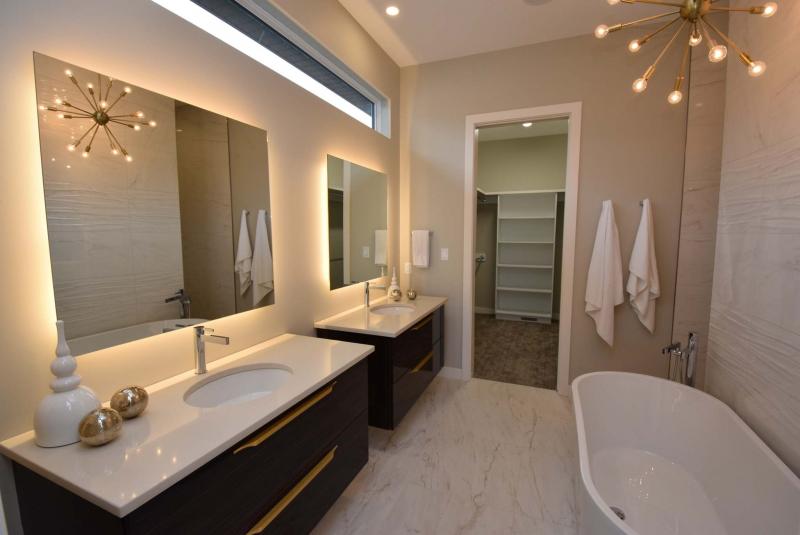 Sometimes, less is more.
That's the approach Jason Arlt and his design team at Arlt Homes took when they conceived the design of their newest show home, an 1,894 square foot walk-out bungalow found at 16 Willow Brook Rd. in Bridgwater Trails.
"Although this is a luxury home, we wanted to keep its design as simple as possible," he says.
"Our goal was to create a home that had a sophisticated look to it. At the same time, we didn't want anything about its design to be overpowering. The home features a soft look that makes for comfortable living — and that's elegant at the same time."
Turns out, the sprawling bungalow's comfortable feel comes from a floor plan that's compartmentalized, yet offers excellent flow. The home starts off with a wide foyer that's defined neatly by a light taupe tile floor. It then merges seamlessly with a generous landing area with a partially-enclosed wing to its right — a wing that houses three spaces.
"We wanted to start the home off in functional fashion, so we put a big bedroom, main floor laundry room and visitable four-piece bath up at the front," says Arlt. "It provides nice separation from the master suite (found near the back of the home off the family room) and is an area that could suit different needs. The bedroom could be an office, guest suite or kid's bedroom."
From there, the landing leads into the great room via entrances left and right created by the insertion of a four-foot-wide wall in its centre.
"We put that partial wall there to create a bit of an air of mystery — you can't see everything in the great room, so it leaves something to your imagination and to define the foyer from the formal dining room, on the other side. The dining room is well-defined, yet flow in, out and around it is excellent because of the entrances on either side."
The dining room then opens beautifully on to the kitchen and family room. Thanks to a rear wall filled with glass, the south-facing area is often awash in natural light.
"Visitors to the home have loved the (southward) orientation — the huge picture window in the family room and sliding patio doors behind the island kitchen let in sunlight all day and also provide a beautiful view of the wetlands behind the home," Arlt says. "We made sure the windows in the family room were tall to flood the area in light and to really showcase the gorgeous wetland view."
Great attention to detail was also paid to the finishes in the great room.
Medium-brown whitewashed (wide-plank) oak flooring with walnut tones tempers all the natural light, adding a welcome warmth to the great room. Taupe quartz countertops, a light taupe glass tile backsplash, white cabinets and medium taupe walls combine to infuse the area with a cosy, understated elegance.
Meanwhile, the family room's focal point — it's defined subtly by a lovely tray ceiling — is a unique entertainment unit, adds Arlt.
"We've gotten lots of really good feedback on it," he says of the unit, which features a pair of cappuccino-stained doors with shelving at either end. "When the doors are open, they hide the shelving, highlighting the TV. When they're closed, the TV is hidden, and is no longer the focal point. People also love the pocket wet bar we placed between the dining room and kitchen."
As it should be, the master suite is in its own private spot, set off in a secluded wing off of the family room. "It's right at the back of the home, so we put in a huge picture window on its rear wall that provides a gorgeous wetland view and lets in all kinds of natural light. We're also really happy with how the ensuite turned out."
The luxury hotel-inspired space is nothing short of spectacular. "For starters, we placed a long transom window above the split (floating) dual vanities to let in more natural light," notes Arlt.
"We then placed a stand-alone soaker tub next to a textured (grey/taupe) tile wall and wrapped a low-step-over shower around behind it. The off-white/rust tile floor is heated, and there's also a huge walk-in closet at the end of the bathroom with tons of built-in storage."
Head downstairs via an extra-wide staircase defined by maple railing with tempered glass inserts, and you find a bright walk-out basement (with structural wood floor) that adds another 1,400-plus square feet of livable space to the home.
"It's bright, wide-open and well-organized," he says. "There's a wet bar with cork flooring to the left of the stairs, while the rec room has spots for a media area (next to a bank of huge windows), games area, exercise area and sitting/play area. There are two huge bedrooms (one with wetland view), a four-piece bath and a massive storage/mechanical room."
Arlt says he and his design team are delighted with how the home turned out.
"It's a very livable home that can be adapted to virtually any stage of life (executive couples, empty nesters, families), with an uncomplicated design that's functional and filled with subtle style at every turn."
lewys@mymts.net
About the house
Builder: Arlt Homes
Address: 16 Willow Brook Rd., Bridgwater Trails
Style: Bungalow
Size: 1,894 sq. ft. with walk-out basement
Bedrooms: 4
Bathrooms: 3
Price: $1,150,000 (Includes land, GST)
Contact: Joel Green, Royal LePage Dynamic Real Estate, 204-612-3609