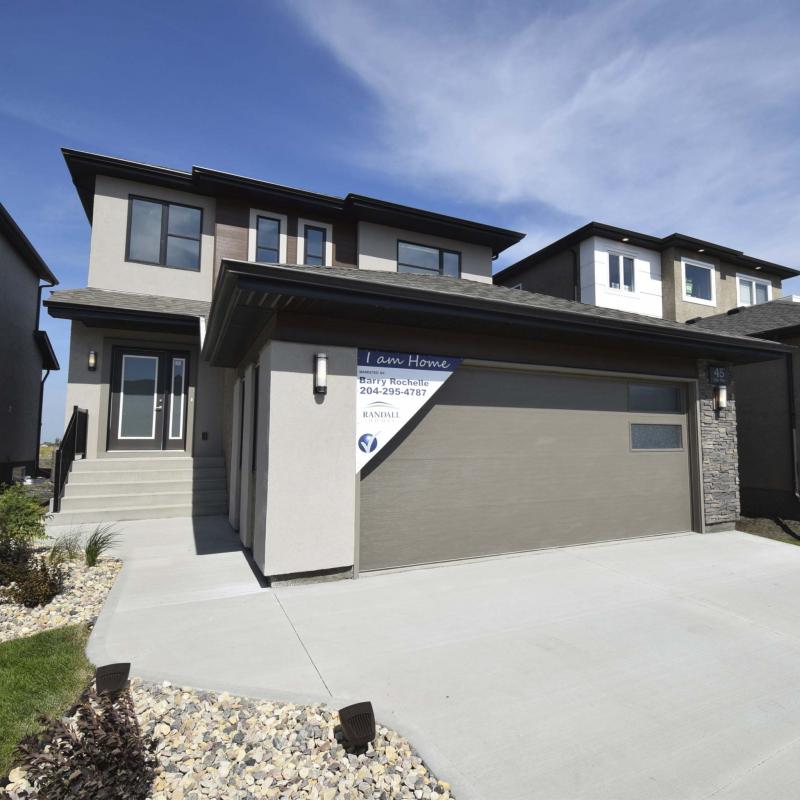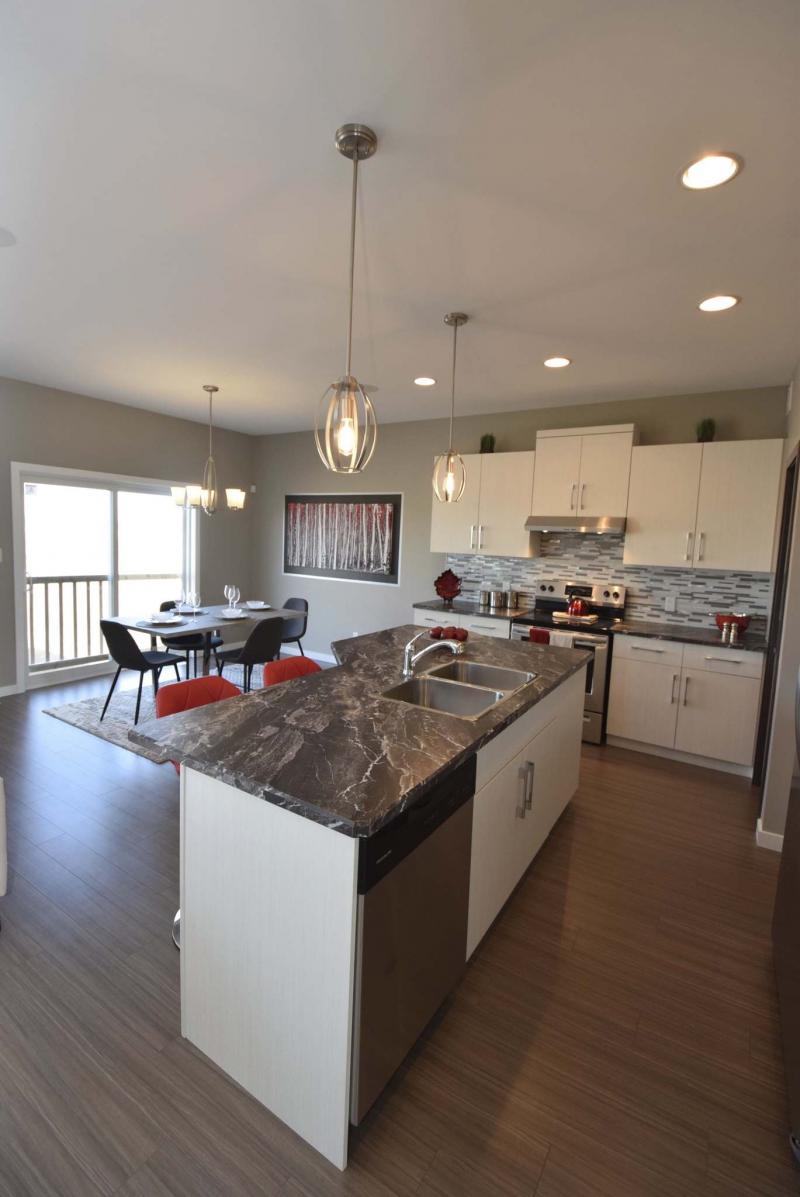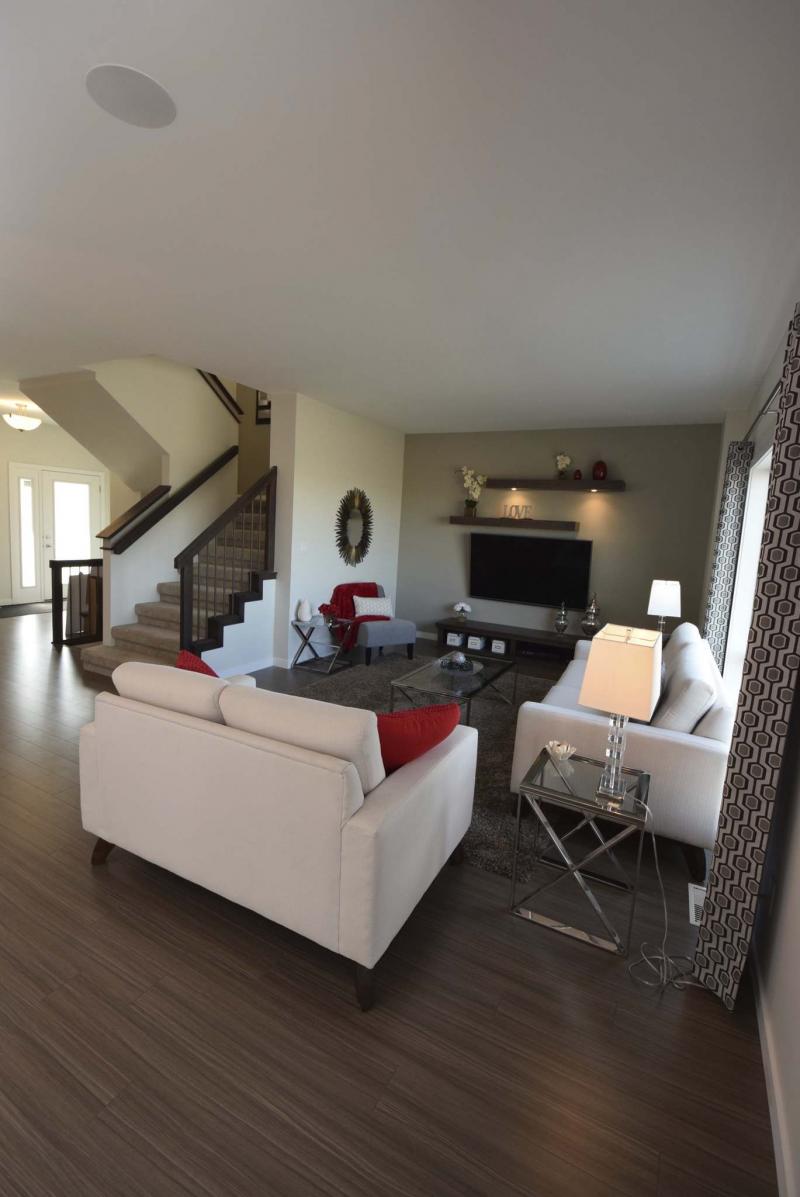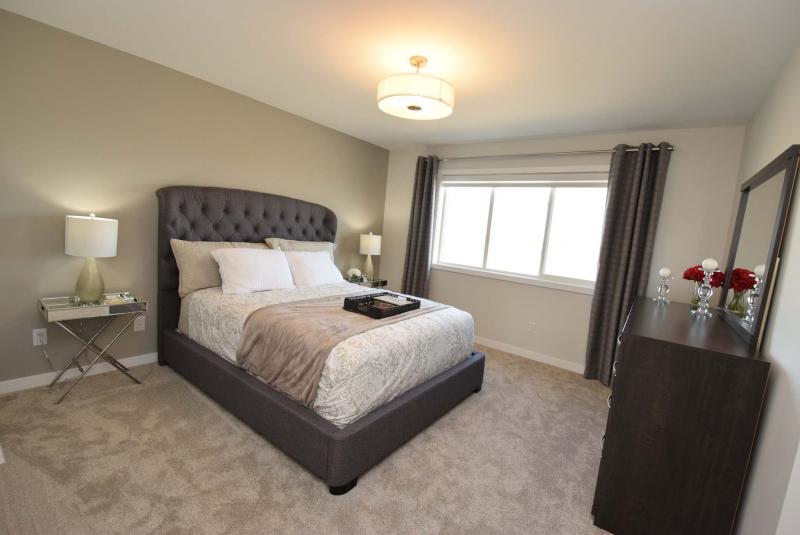 Growing families face a distinct set of challenges in their search for a new home.
On one hand, they need a good-sized home capable of accommodating the varying needs of their young family as it grows. On the other, in many cases, they need that home to fit into a budget that falls somewhere in the $400,000 to $450,000 range.
Randall Homes designed The Carter III with those needs in mind, says Barry Rochelle of Re/Max One Group, sales representative for Randall's 2018 Fall Parade of Homes entry at 45 Liba Way in Transcona's Devonshire Park.
"We can start building at $389,900 with the 1,600-square-foot version of The Carter III," he says. "You can then go all the way up to 1,822 sq. ft. for the largest model, with one in-between. Regardless which model you choose, you get a main-floor bedroom and three bedrooms upstairs with a loft."
Turns out, the show home at 45 Liba Way is the 1,822 sq. ft. model.
The beauty of The Carter III's small, medium and large design templates is that buyers get to choose the model that fits them best from a price and style standpoint.
Most importantly, each version is exceptionally functional, Rochelle says.
"No matter which model you choose, the home flows nicely, right from being generous and angled into an open-concept great room. Big windows on every wall let in lots of natural light, and the floor plan maximizes space and traffic flow."
One of the key features of The Carter III's flexible, livable design is its main floor bedroom, Rochelle notes.
"In the show home, the bedroom is set next to a powder room, but it could be modified into an in-law suite by expanding the bathroom into the garage to put in a shower stall. Or it could be used as a guest bedroom or office. As an office, it's positioned perfectly right next to the front door for visiting clients."
From there, the great room spreads out in front of you in well-ordered fashion.
There's an island kitchen to the right, dining area to the of the kitchen and spacious family room slotted neatly off to the left. Flow between spaces is exceptional, thanks to an intelligent layout that's notable for its well-proportioned spaces.
Several subtle design features combine to create an ultra-functional great room, Rochelle adds.
"A cut-out on the inside of the island not only holds two seats, but opens up aisle space into the dining area. Flow in the kitchen was improved by putting in a pantry that's flush to the wall rather than an angled one, while the cabinet over top of the fridge was bumped out so it can easily be used for storage."
Meanwhile, finishing quality in the show home — which is priced at $443,900 — is impressive.
Warm laminate plank flooring is complemented beautifully by light taupe thermofoil cabinets and glass tile backsplash with a medium taupe tint. Smart brown laminate countertops with bevelled edges add the perfect finishing touch to the kitchen.
"We offer finishing packages that keep prices down, yet give buyers a good selection of standard features without having to pay for upgrades," he says. "For example, a lighting package that includes pot lights in the ceiling and pendant lights over the island is standard."
Head upstairs, and you encounter a second level in which livability — and style — is standard.
Although the show home version of The Carter III is under 2,000 square feet, each space, including the loft, laundry room, main bath and three bedrooms, is big and bright.
"Everyone who's viewed the home couldn't believe it isn't over 2,000 sq. ft.," Rochelle says. "The two secondary bedrooms are a good size with deep closets and huge windows, and the loft, which could be turned into a fourth bedroom, is bright and spacious. The laundry room next door is also a bright, functional space."
Not to be overlooked is the private master suite, a space that would doubtless serve as a sanctuary of sanity for tired parents at the end of a long day.
"It's a huge, light-filled space that offers an four-piece ensuite with tub/shower combo and a big, open walk-in closet. I love the fact that it's isolated from the other bedrooms in its own private spot."
Finally, there's the basement, which adds another 900 sq. ft. of livable space, taking the show home's total square footage to just over 2,700 sq. ft.
"The basement is an efficient, well-organized space, the furnace, hot water tank and HRV are tucked away to the side under the stairs — that can hold another bedroom or two, as well as a rec room and bathroom," he says. "The windows — they're standard— are huge at 22 inches by 56 inches and offer legal egress."
Rochelle says families looking for a versatile, value-packed home should take a serious look at The Carter III.
"Randall's design department did a great job in using space in each model," he says.
"It's used efficiently, something that makes a big difference in a home. Combine that great layout with a host of standard features, and you've got an affordable family home that's very livable and well-appointed."
lewys@mymts.net
Details
Builder: Randall Homes
Address: 45 Liba Way, Devonshire Park
Model: The Carter III
Style: Two-storey
Size: 1,822 sq. ft.
Bedrooms: 4 plus loft
Bathrooms: 21/2
Price: $443,900
Contact: Barry Rochelle, Re/Max One Group, 204-295-4787