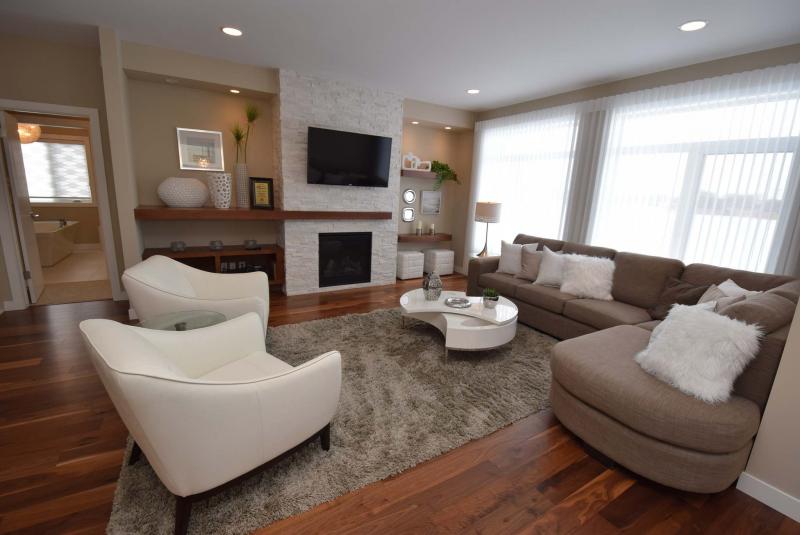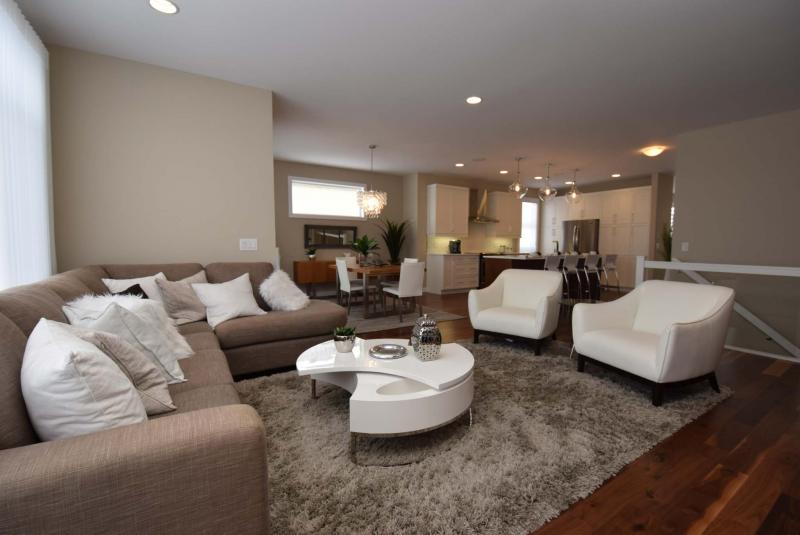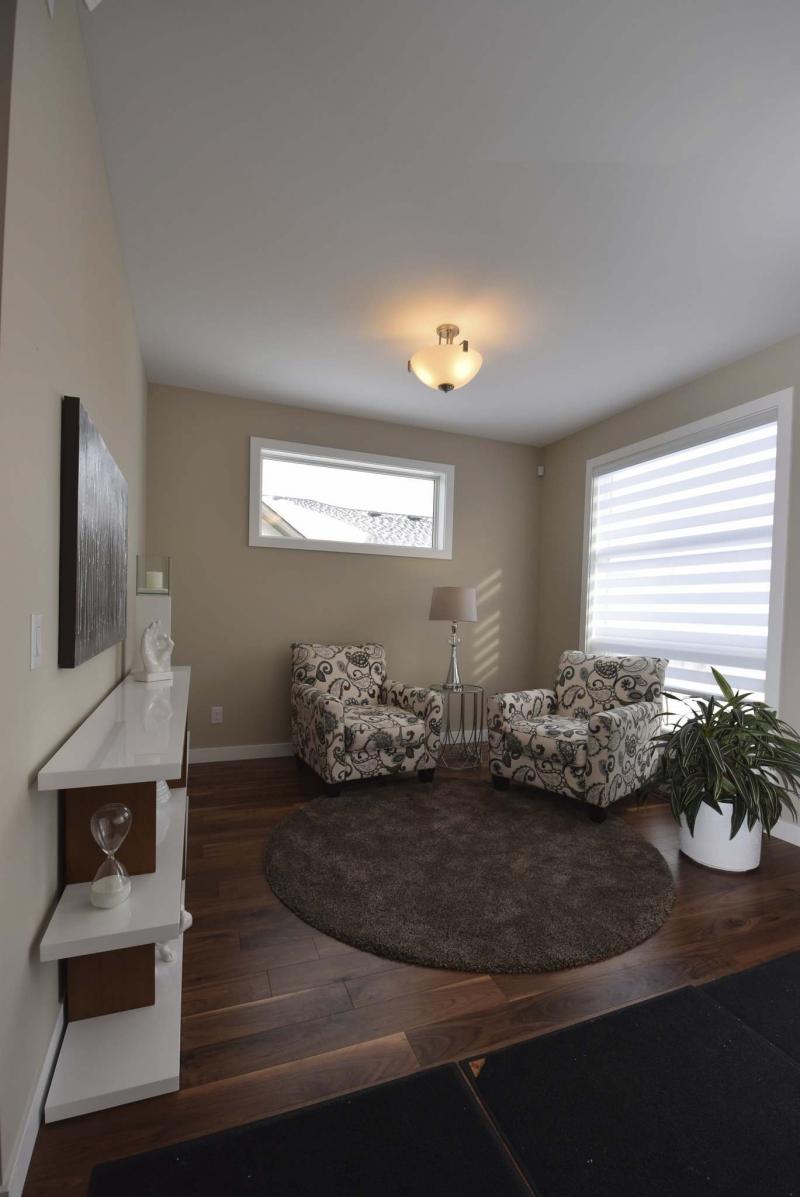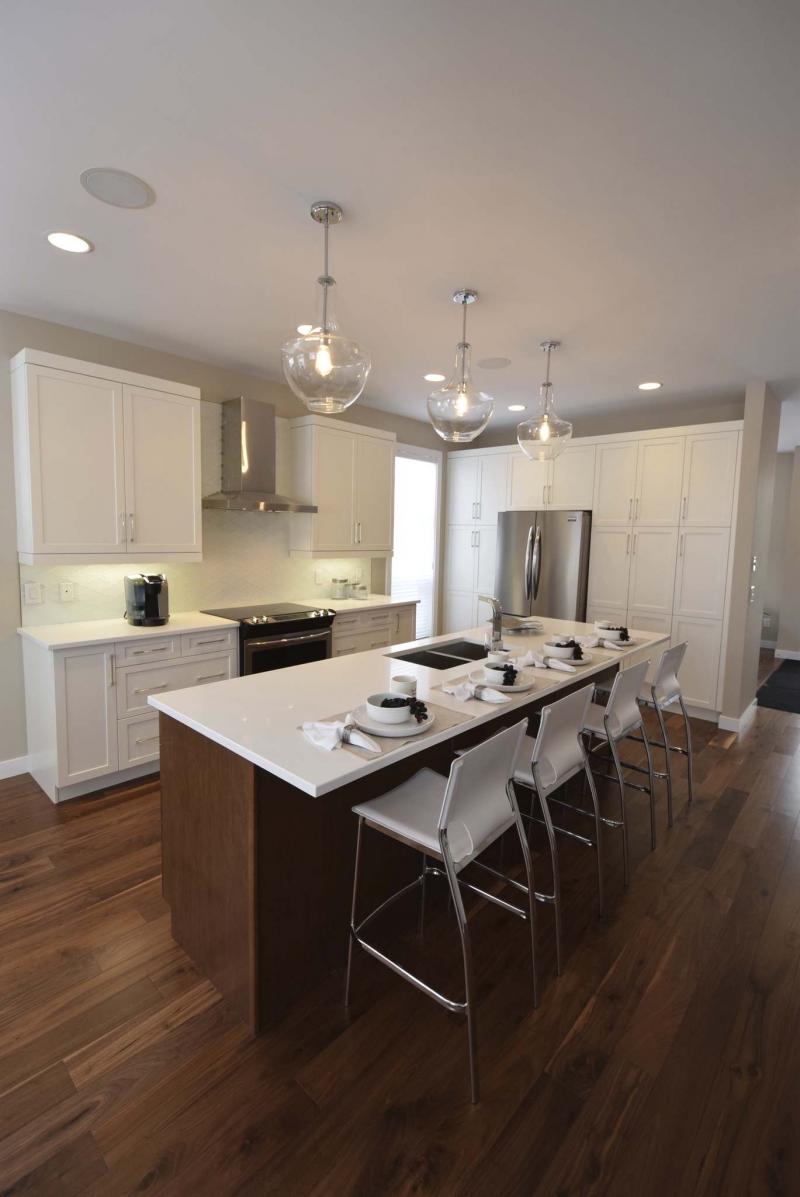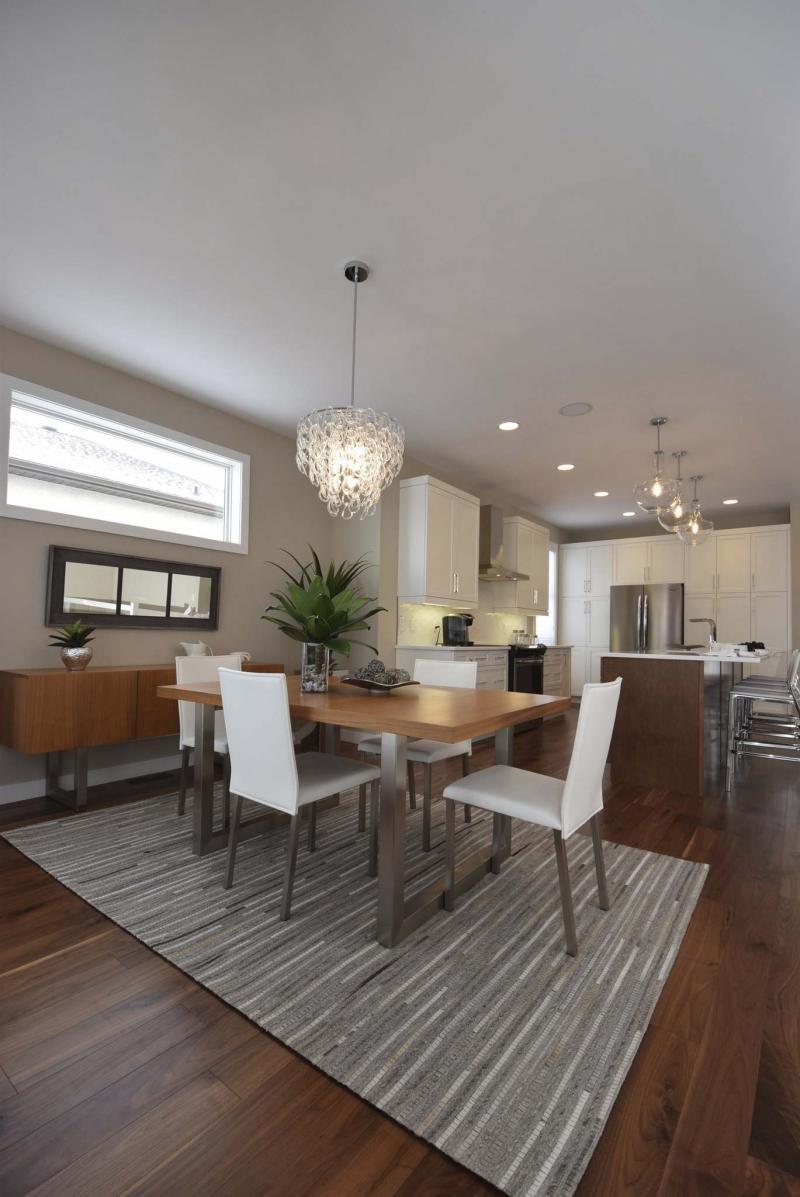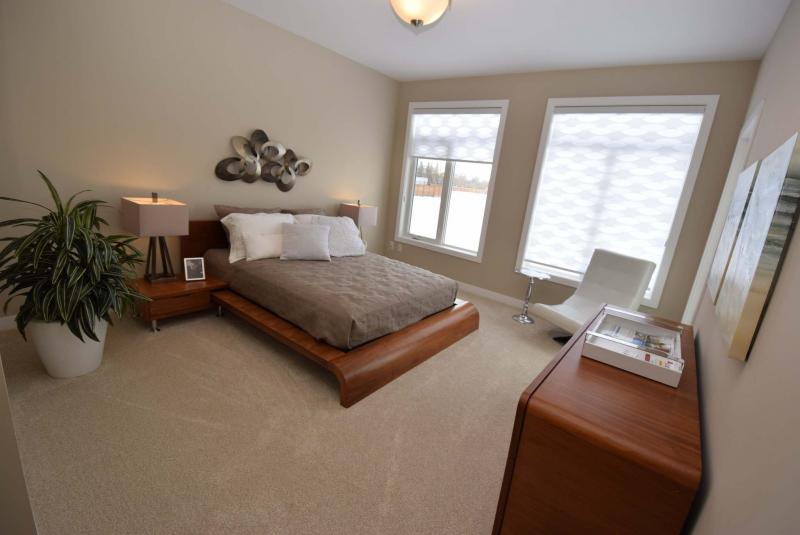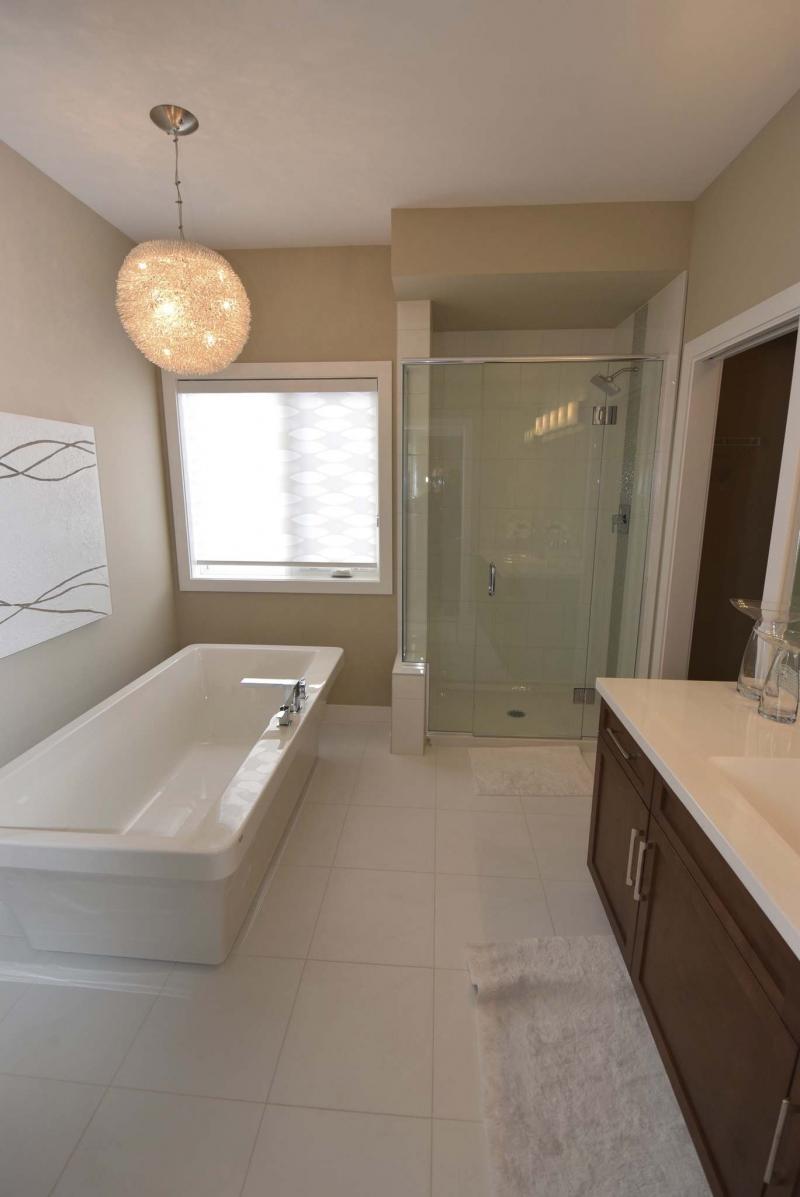 When a builder wins a Parade of Homes gold award, it's no accident.
To win the top award, a home must feature a design that's well-balanced in every aspect, from floor plan to utilization of space to overall livability and, of course, style.
Rich Juchnowski, new homes sales consultant for 10 Southdown Lane, in Headingley's Taylor Farm, says the 1,839-square-foot bungalow features an exceptional all-around design.
"The first thing that strikes you when you enter the home is just how well-executed the design is," he says, noting that the home is situated on a huge 72-foot by 140-foot lot. "Everything is exactly where it should be. It's a very functional, yet fashionable home."
With competition so fierce between builders, it's critical that a home gets off to a solid start. Sterling's design team set the tone outside with a low-maintenance cultured stone/hardiboard exterior. They then followed that up with a highly functional foyer that provides easy access to the home. Offering excellent width and depth, there's ample room for multiple guests to greet and depart without getting tangled up.
A den to the right then opens it up further, increasing the perception of space. At the same time, two large windows in the den and a front door with three obscured glass panels allow loads of natural light to flow into the foyer and great room; that creates a light, airy ambience that gives the home a serene, welcoming feel.
That positive start is carried into an open-concept great room that's notable for its natural brightness, beautiful finishes and highly efficient layout.
"The first thing visitors notice is the kitchen," Juchnowski says. "Everyone who's been through the home has loved its big (9½-foot) island with an eating nook for four, the huge pantry that surrounds the fridge, white cabinets, off-white quartz countertops, (light grey) glass tile backsplash and the island's walnut base."
The walnut base was deliberately used to match the rich walnut hardwoods that run through the entire main level. "Because the great room is so bright, Sterling's design team put in the walnut hardwoods. They not only warm up the great room by offsetting all the natural light, but they also contrast beautifully with the lighter finishes and (earth tone) walls," he says.
It's also impossible not to notice just how bright the great room is. That brightness comes from a wall of windows in the family room, a patio door behind the dining area and large windows placed at either end of the kitchen; light flowing in from the front door also adds more.
"Even when the lights are off in the great room on a dull day, it's still bright. People have enjoyed all the windows, saying they make for a naturally bright great room."
Not to be forgotten is the great room's layout. Space distribution is exceptional, making for three highly functional and well-defined areas. For starters, the kitchen features wide aisles on either side of the island, making for an exceptionally navigable space. Then there's a welcome four feet of buffer between the kitchen and dining area, which can effortlessly hold a table of up to 12 people. Most impressively, there's another four-plus feet of space behind the table — space that makes it a snap to access the composite backyard deck through via the patio door.
Thanks to more buffer space, the family room is in turn set well away from the dining area. "It's a wonderful space — big, bright and beautifully finished," Juchnowski adds.
"There's plenty of room for a huge sectional, coffee table and two chairs, the floor-to-ceiling windows let in all kinds of light, and people love the symmetrical fireplace/entertainment unit with its cultured stone stack (that houses the fireplace and TV niche), and maple shelving and mantel."
Prospective homebuyers have also appreciated the placement of the master suite.
Set to the left of the family room down a brief hallway all by itself, it's the ultimate rejuvenation station. The bedroom starts off with another entryway directly off the first entrance that leads to a gorgeous ensuite with cream tile floor, stand-alone soaker (next to a big, obscured window), custom glass/tile shower and walk-in closet.
A short hallway then leads into the bedroom itself. "People have really liked how the bedroom is tucked away by itself. You're off in your own private, light-filled area (courtesy of two huge windows on its rear wall) that also offers a patio door that leads out to the deck. You can put a table out there, making it a perfect spot for morning coffee."
Finally, there's the Granville's lower level, which offers an additional 1,390 sq. ft. of livable space.
"It can be fully developed (rec room, one or two bedrooms, bathroom, storage) for about $45,000. Or you can choose to use it for storage. Finish it, and you get a home that offers nearly 3,200 sq. ft. of total living space," he says.
Juchnowski added the Granville is also a Power Smart home, equipped with a bonus — a solar energy system.
"This is not only a practical, stylish home, but it's also an energy-efficient home, with solar panels on the roof. Sterling's designers didn't miss a trick in its design. That's why it won a gold Parade of Homes gold award."
lewys@mymts.net
Details
Builder: Sterling Homes
Address: 10 Southdown Lane, Taylor Farm (Headingley)
Style: Bungalow
Model: The Granville 4151 A
Size: 1,839 sq. ft.
Bedrooms: 3
Bathrooms: 2
Price: $673,022 (Includes land, GST, landscaping)
Contact: Rich Juchnowski, new homes sales consultant, 204-930-5184