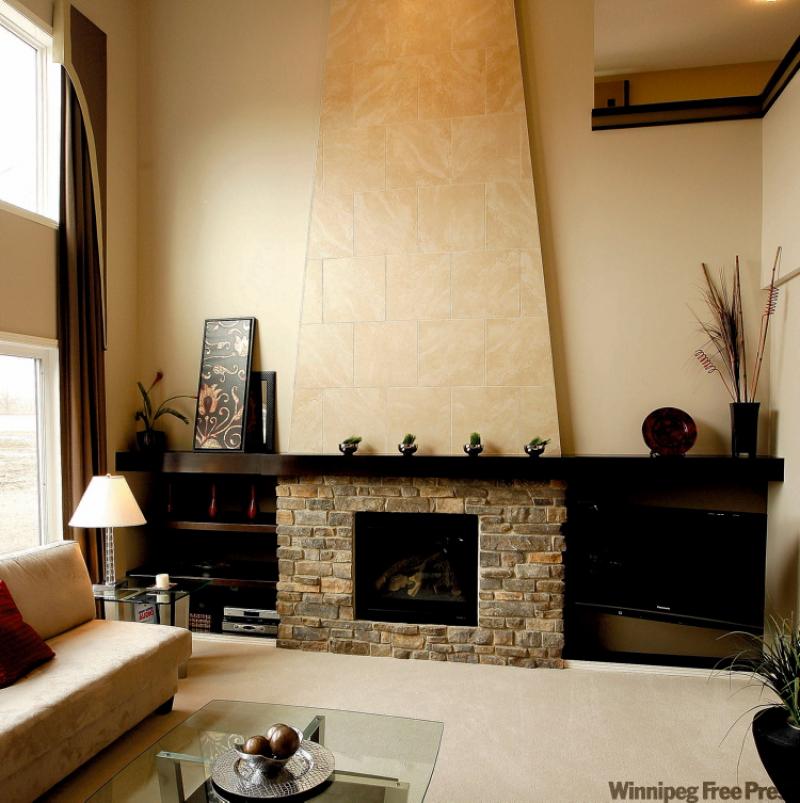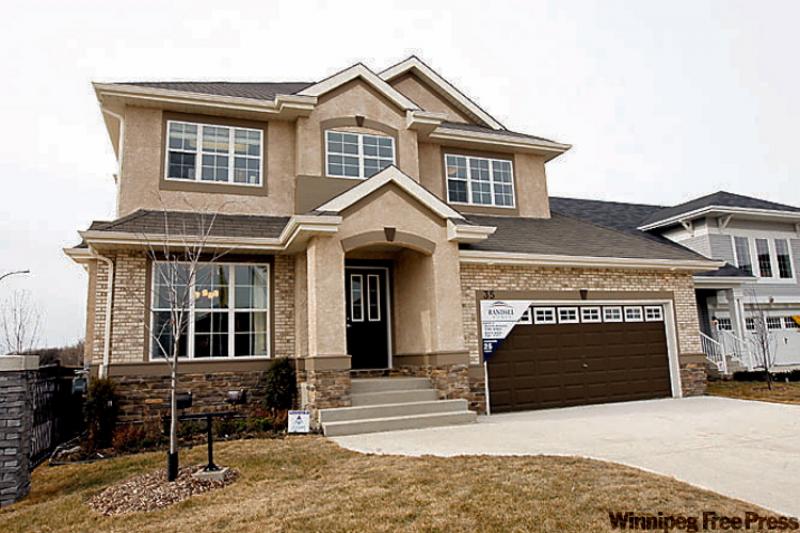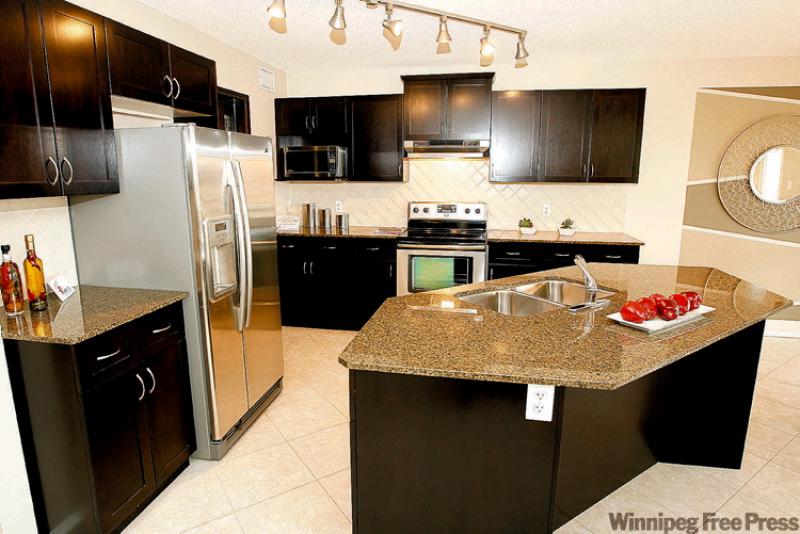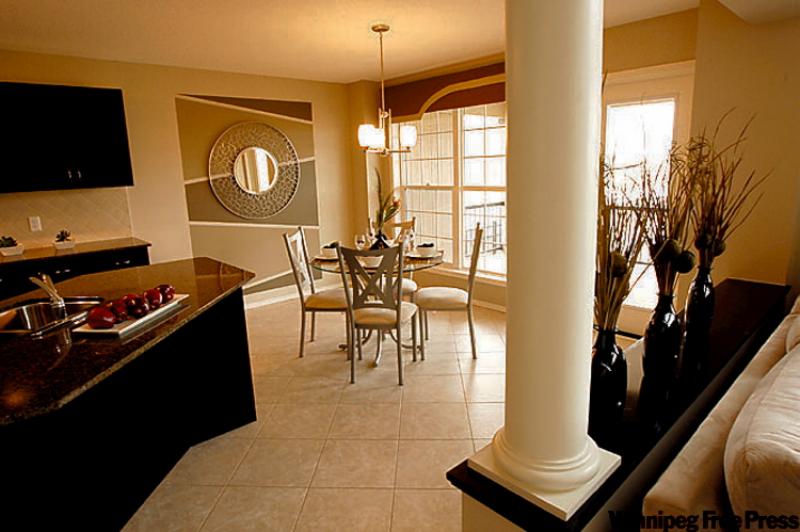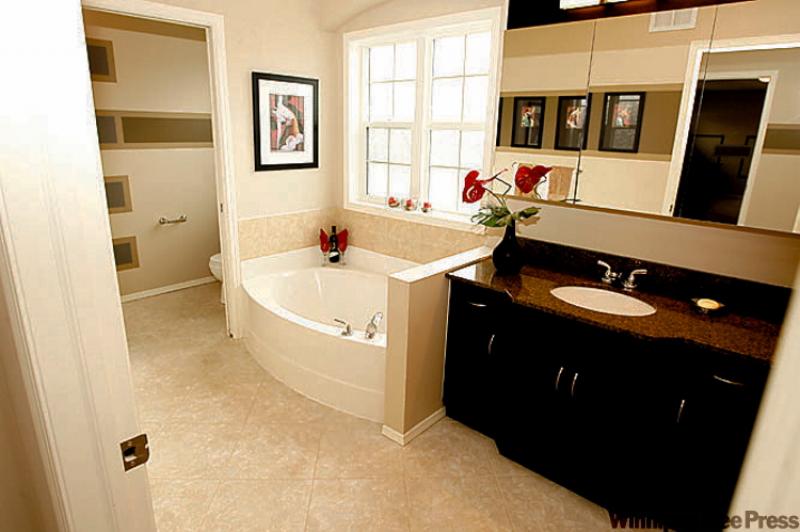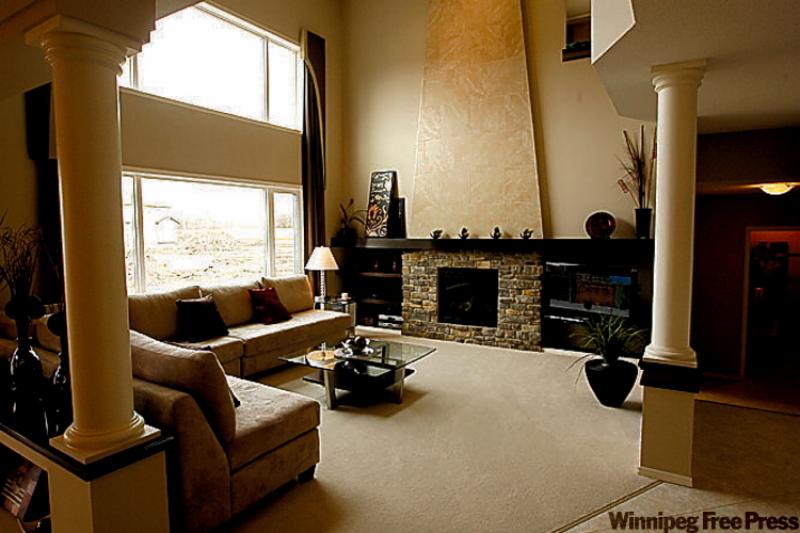 THESE days, it's not unusual for new homebuyers to want several homes rolled into one.
Which is to say they want a home that's ideal for (the list can be endless) family living and entertaining, is open-concept in nature, yet has its fair share of definition. Oh, and it has to be in a good location, too.
Suffice it to say, there's no such thing as The Perfect Home. However, one of the latest show homes from Randall Homes goes a long way toward meeting those diverse (and very real) needs.
The Manchester can be found at 35 Edington Point in centrally-located Bridgewater Forest.
"This home is a very functional, efficient design," says Menno Friesen of Realty Executives, sales representative for Randall Homes (along with Dave Mick) for 35 Edington. "It's a wonderful design full of great features contained in a floor plan that wastes very little in the way of space."
Due to its well-conceived floor plan, the home -- already an expansive 2,329 sq. ft. spread out over two levels -- feels even larger than the listed square footage. That feeling of space starts in an extra-wide (and long) foyer (with 17-foot ceiling) that provides seamless access to the voluminous great room. It's here that the space and common-sense floor plan merge to create a family home designed for easy living.
Three features in particular stand out: a walk-through pantry; the huge, functional island kitchen; and intelligent laundry/mudroom design.
"They're subtle, but there are a lot of great features here, such as the butler pantry in the kitchen, which lets you walk straight through to the dining room when you're entertaining. Then, there's the laundry/mudroom off the garage that has a lowered landing to accommodate entry to the garage -- there are no steps up and in. And the laundry room is only steps away off the living room," says Friesen.
Next is a kitchen that is suited to the rigours of both entertaining and feeding a large family populated with ravenous teens.
"Just look at the space in the dinette area. There's tons of room for a table that seats four or more. That's because the (standard maple) cabinets don't line the wall in back. You can put in a bigger table, if that's what you need. Or, if you need more storage space, you can add cabinets," says Friesen. "There's also additional seating at the island. That makes it a great area for entertaining or family dinners."
The kitchen is divided from the living room by a Randall trademark, a one-third-height display unit with maple capping. On the other side is a living room with a soaring ceiling, its focal point being a cultured-stone fireplace with an angular, beige ceramic tile treatment climbing the wall to ceiling height. Large windows and tons of space make for a bright, roomy area to gather after dinner.
"People always stop to take the room in when they first see it," he says. "The big windows, cultured stone and ceramic tile over the fireplace -- and all the room -- really grab their attention."
Meanwhile, another attention-grabber awaits upstairs: a loft area with no fewer than three windows.
"It can be whatever you want -- a sitting room, office, media room or bedroom. Most people choose to keep it as a loft-type area, with about two-thirds going that way, and the other third as a bedroom. If you have a big family, it can be easily closed off to serve as a fourth bedroom," says Friesen.
While the two secondary bedrooms are notable for their size, storage capacity and huge windows, it's the master suite that grabs the headlines here. Beleagured parents will appreciate several features. First, it's set off well apart from the other bedrooms. Second, a collection of three windows makes for a bright, cheery (and big) space to unwind in. Last, but not least, there's the ensuite.
"One unique feature with the ensuite is that it has two windows to let light flow in," says Friesen. "And with an oval soaker tub (set stylishly in beige ceramic tile), shower and granite and maple vanity, it provides you with all the function, luxury and privacy you need."
There are several other things to note about The Manchester. First and foremost, it's a Power Smart gold home. And with over 800 sq. ft. of livable space downstairs, the home totals out at over 3,000 sq. ft.
"The designers at Randall really pay attention to detail and try to deliver great value with every home they build," he says. "This is a wonderful family home that delivers on every level -- style, function and value."
lewys@mts.net
DETAILS
Homebuilder: Randall Homes
Address: 35 Edington Point, Bridgwater Forest
Style: Two-storey
Model: The Manchester
Base price: $257,900
Price: $459,900 (includes GST)
Size: 2,329 sq. ft.
Bedrooms: three, plus loft/den
Bathrooms: 2.5
Lot size: 48 x 105 feet
Contact: Menno Friesen, Realty Executives at 228-4000 or Dave Mick, Randall Homes at 218-7373
www.randallhomes.net