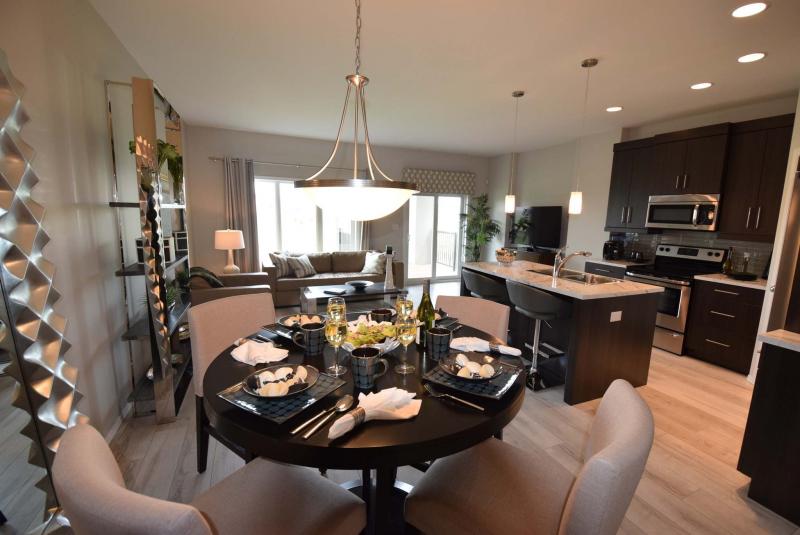 Next Saturday, Manitoba's best homebuilders will begin a three-week showcase of more than 130 new show homes during the Manitoba Home Builders' Association's 2017 Fall Parade of Homes.
From Sept. 9 to Oct. 1, people will have the chance to see the newest trends in homebuilding design and the latest fashions in home decorating. For those looking at buying a new home, the showcase is the perfect way to see the best in today's new housing market.
It's also a great way for those who may not yet be in the market to buy a new home to see what is new and exciting in home decor, technology, finishings and fixtures.
Many people who visit the show homes are curious to see what the hottest trends in home decorating are, or they are looking for ideas for a renovation to their existing home. Kitchens, bathrooms and the latest technology in the featured show homes are always a huge draw for people attending the Parade of Homes.
The Parade of Homes is also a chance to visit and explore the newest subdivisions and communities being developed in and around Winnipeg. More than 40 communities are featured in this fall's Parade of Homes, providing home-seekers a wide variety of neighbourhood amenities and options. We also have entries that have been built in existing neighbourhoods that give visitors a great sense of the options available for those who are looking at building a new home in an older part of the city.
With changing tastes and lifestyles, our builders understand that a detached single-family home may not be the right fit for everyone.
That's why new condos are also an important feature of the Parade of Homes. Condos are a very attractive option for many people looking at buying a new home and our builders have entered more than 15 new condo show homes for you to visit during this fall's parade.
Be sure to follow the MHBA on Twitter and Facebook as we will be featuring each of the more than 130 show homes entered in this year's fall parade.
Look for the 2017 Fall Parade of Homes Magazine in your Winnipeg Free Press home delivery.
You can also pick up a copy at any Steinbach Credit Union and it's available at homebuilders.mb.ca or winnipegfreepress.com.
You never know.
You might just fall in love with one of the homes you see or a neighbourhood you visit and decide that a new home is right for you.
Lanny McInnes is president of the Manitoba Home Builders' Association.