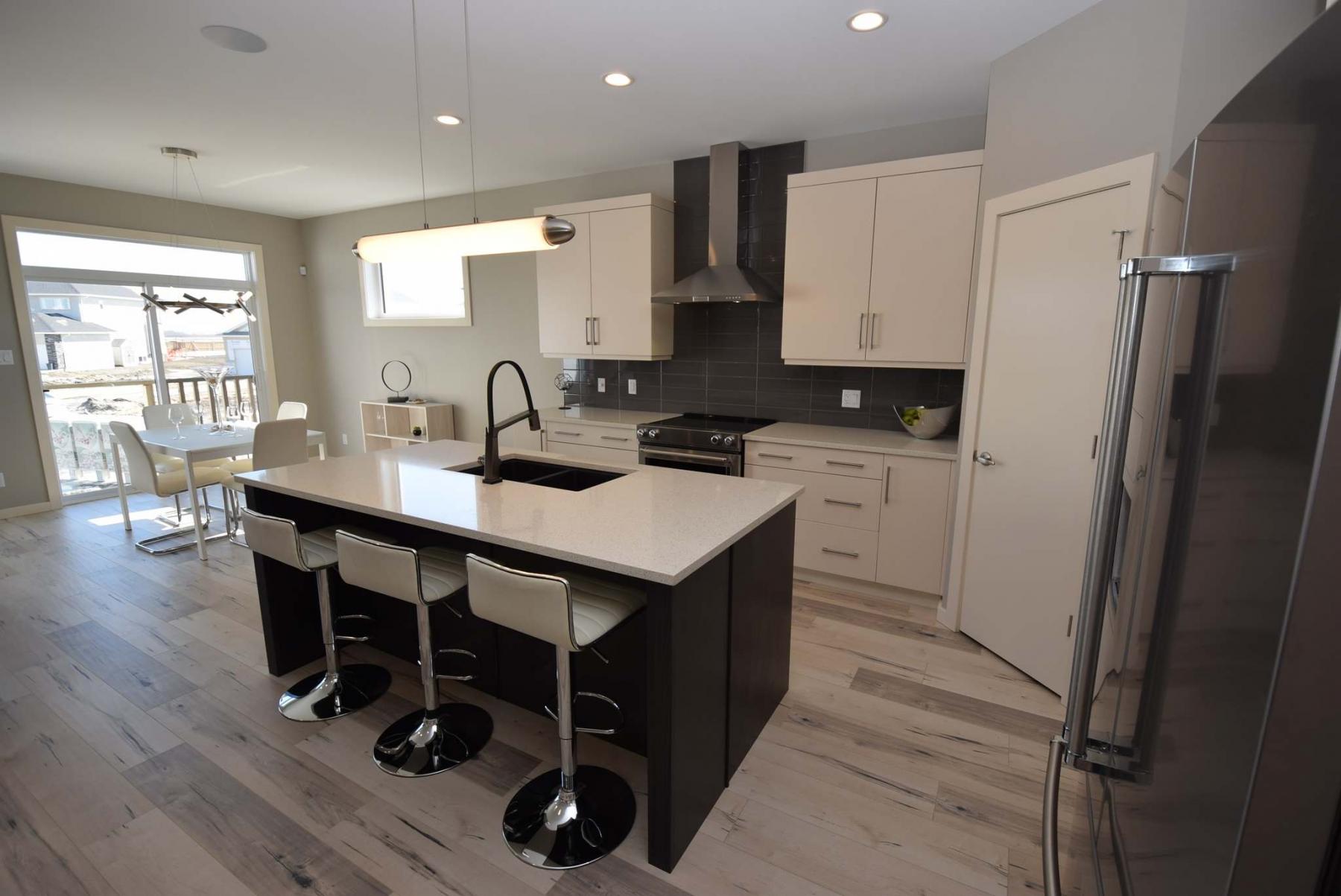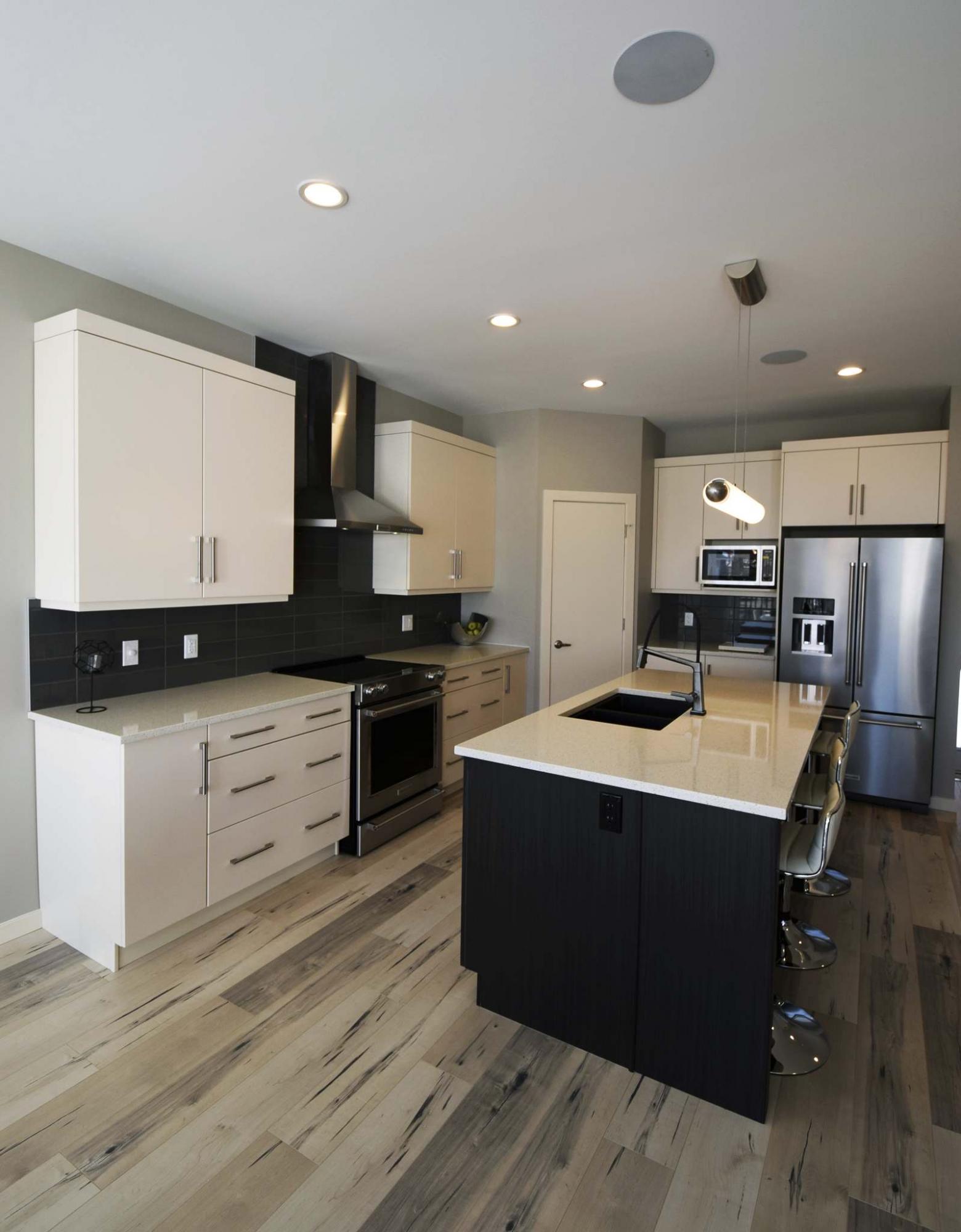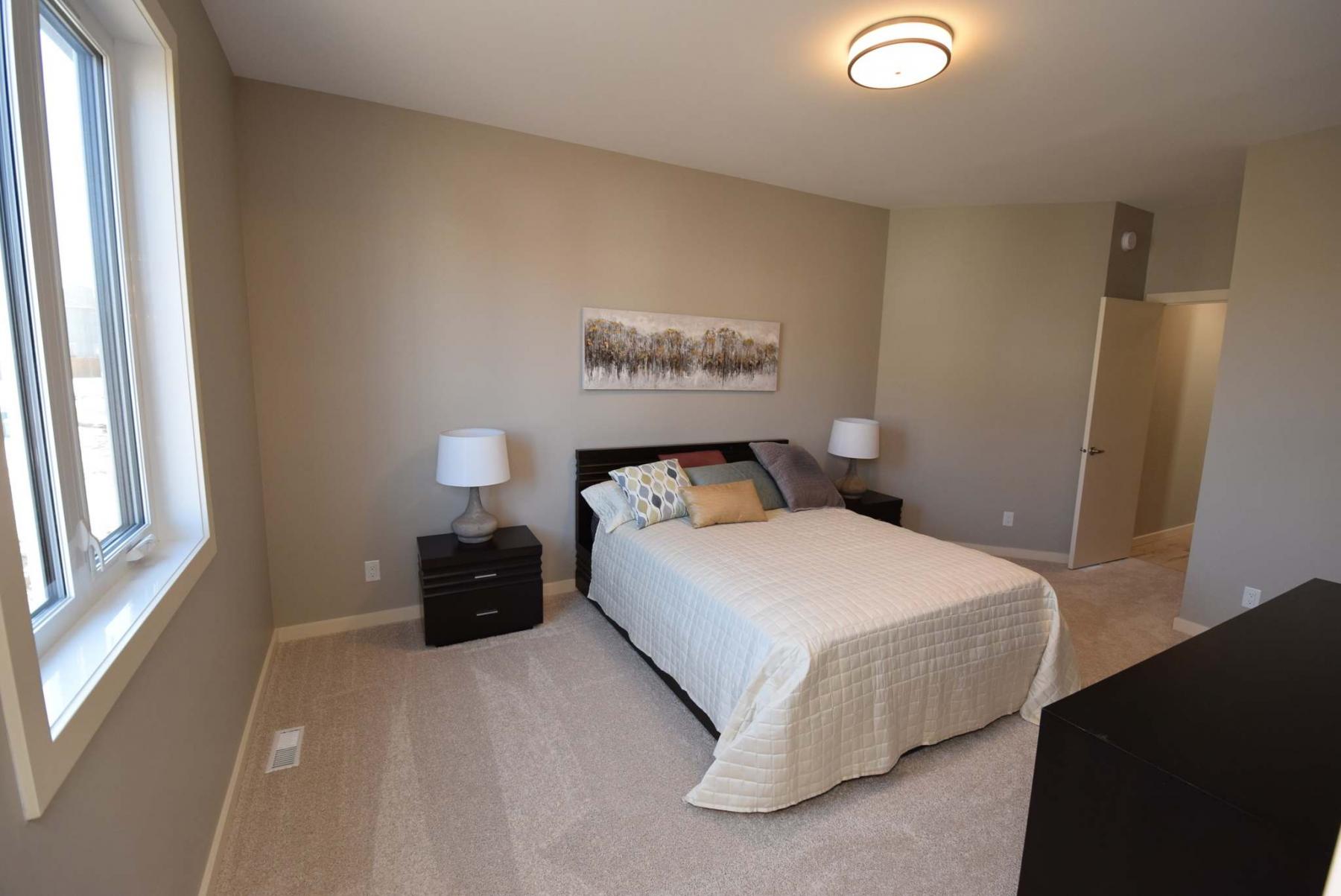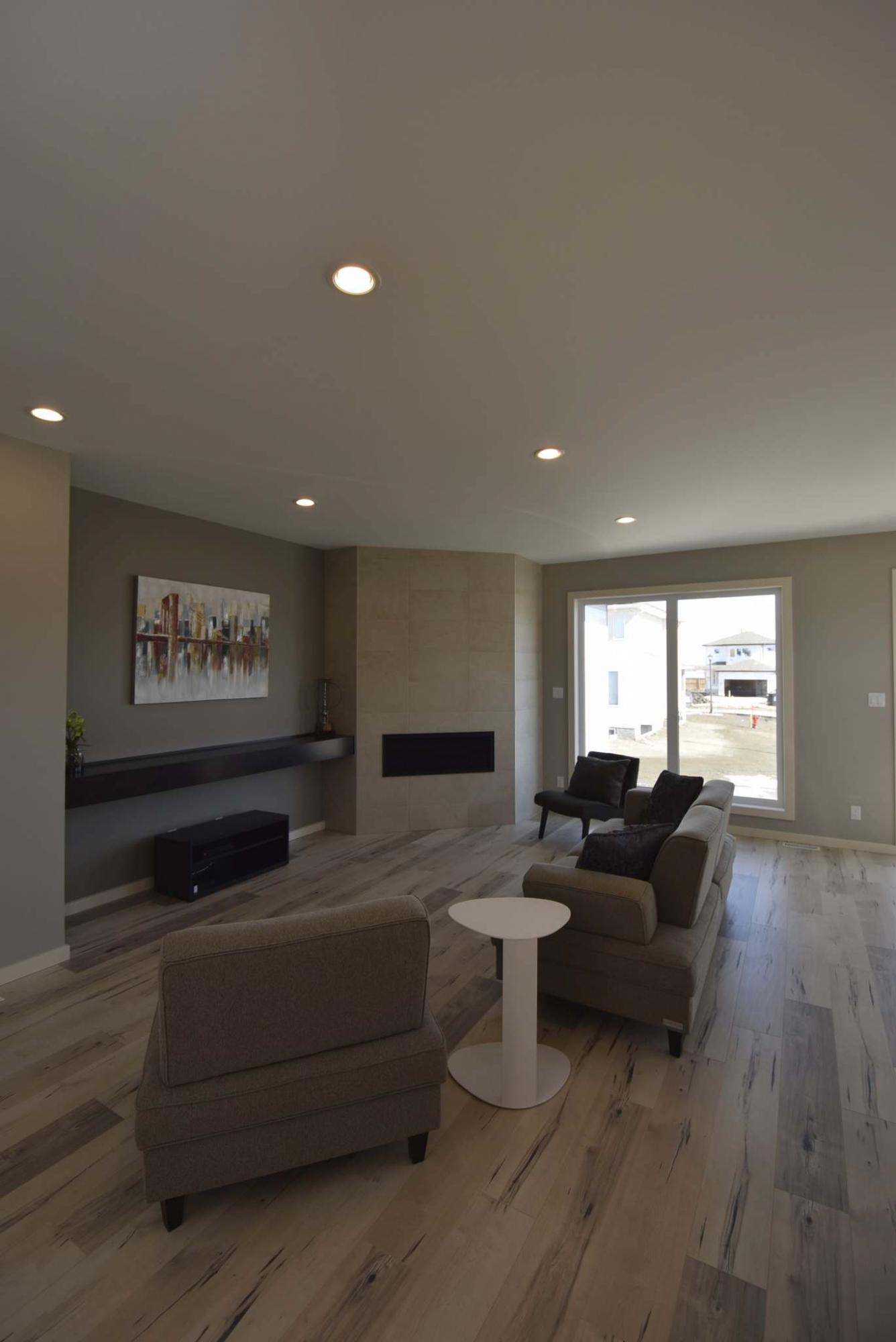 Custom home builders, while generally regarded as reputable and quality-driven, sometimes have a reputation for being more expensive than other builders.
According to Cam Ftoma of RE/MAX Performance Realty, sales representative for Gino's Homes' new show home in Sage Creek, that isn't always the case.
"When it comes to Gino's Homes, most people think we only build Cadillacs," he says. "While Gino's certainly builds its share of high-end homes, we can also build luxurious yet affordable homes, too."
Ftoma says 67 High Plain Rd. — a 1,450 sq. ft., three-bedroom, two bath bungalow — is a perfect example of a builder going smaller and carefully spotting high-end finishes to deliver a home that's functional, stylish and surprisingly affordable.
"Most people do a double take on the price of the home," he says. "After seeing how spacious and beautifully-finished it is, they say, 'the price must be $550,000 or more.' They're shocked when I tell them that the home is priced at $469,900, and that includes all the finishes they see in the home."
The fine finishes are apparent the moment you step into the home's foyer.
Sunken down four steps from the main floor, the extra-wide foyer comes with an elegant grey ceramic tile floor.
To maximize space, the lower-level stairs were placed discreetly to the right, while a door on the left-hand wall provides seamless access to the double garage.
As you ascend the steps up to the great room, you can't help but notice something else — the flooring that runs through the entire space.
"While it looks like engineered hardwoods, it's actually a high-grade laminate plank product," Ftoma says, noting that its texture and beautiful colour variations give it a real-wood look. "It's absolutely gorgeous and gives the great room a high-end feel."
At the same time, a superb floor plan gives both the great room a very functional feel.
Thanks to an open-concept layout, the great room is highly navigable. Flow between spaces is excellent, yet each space is distinct. Large, well-placed windows ensure that the free-flowing area is filled with natural light from front to back.
In short, it's one of the nicest great rooms you'll find anywhere, says Ftoma.
"Everything just works together so well. The flooring looks fantastic, the colour scheme, with its light and dark colours, provides nice contrast and texture, and all the glass on the rear wall lets in an absolute ton of natural light. The great room also looks bigger than it is due to its excellent design."
A good portion of the main living area's contrast comes from the kitchen, where light and dark thermofoil cabinetry blends beautifully with off-white quartz countertops and a grey tile backsplash.
Then, there's the subtly-spectacular family room across the way, says Ftoma.
"Its focal point is an ribbon fireplace that's surrounded by taupe tile on an angled wall. The angled wall looks great and opens up the space, while a simple entertainment unit looks good and is functional, yet keeps costs down."
The main floor is then completed by a well-ordered bedroom wing that sits in an unobtrusive yet accessible spot between the great room and foyer.
"Each space has been positioned perfectly," Ftoma says. "The main bath was placed at the front so it would be easy to access from the great room, while the two secondary bedrooms, they're both a good size with double closets and large windows, were placed in the centre.
Finally, there's the master suite, which was placed at the end of the hallway to maximize privacy.
"It's everything you'd want in a master suite — spacious, bright and nicely-appointed. There's a big walk-in closet to store all your wardrobe in, and the ensuite offers a tile floor, five-foot shower with dome light and two benches and a espresso thermofoil vanity with cultured marble countertop that looks like grey quartz."
Add in a massive lower level with huge windows that provides over 1300 sq. ft. of livable space, and you have a very livable bungalow that offers close to 2,800 sq. ft. of total space.
"You can easily put two more bedrooms, a rec room and a third bathroom down there," says Ftoma. "This home is spectacular in every way, from its smart layout to its style, location and value. It gives you Gino's proven quality, design and style at a great price in a great location."
lewys@mymts.net
Builder: Gino's Homes
Address: 67 High Plain Rd., Sage Creek
Style: bungalow
Size: 1,450 sq. ft.
Bedrooms: three
Bathrooms: two
Price: $469,900 (Includes lot, upgraded finishes & GST)
Contact: Cam Ftoma, RE/MAX Performance Realty 204-794-5066