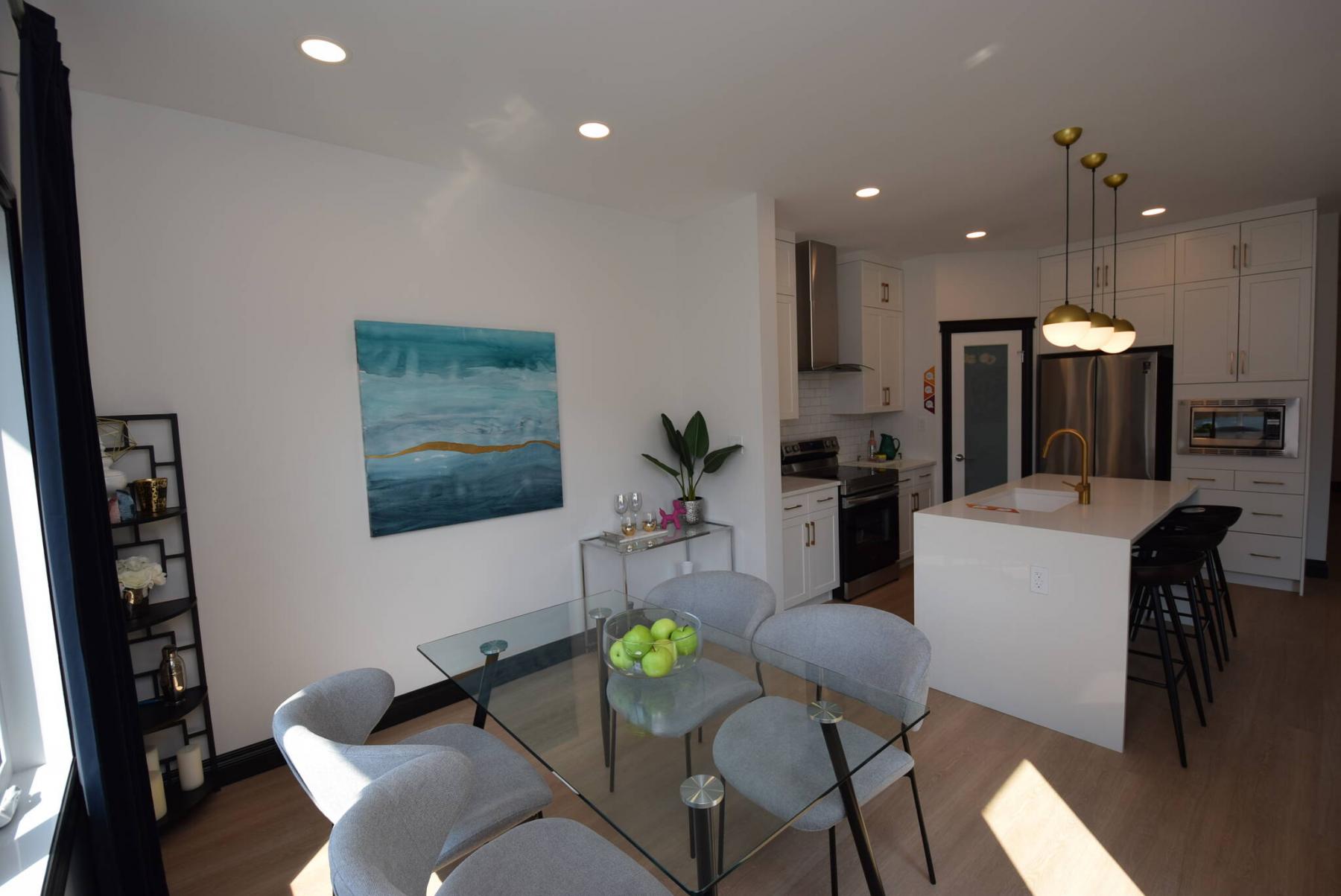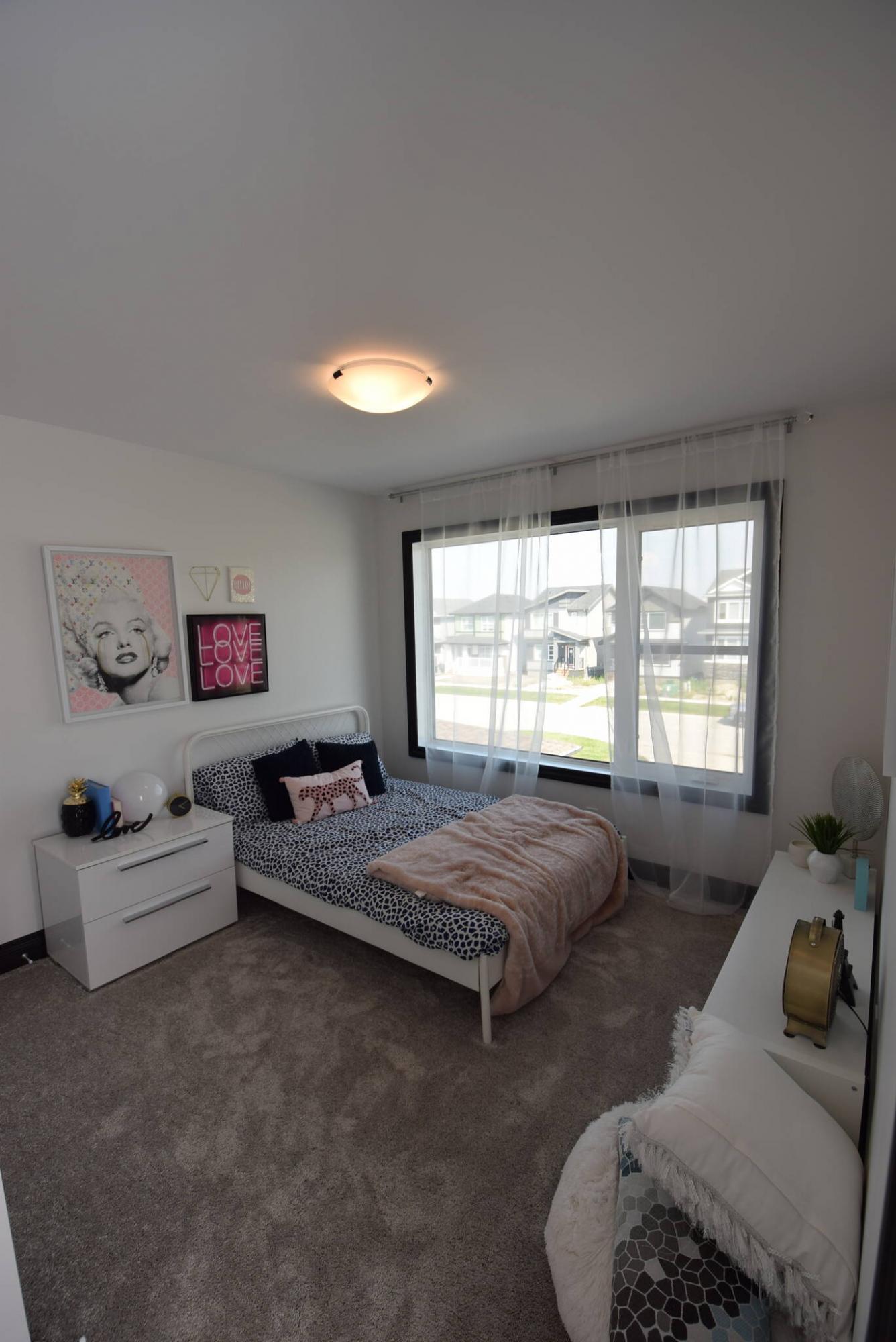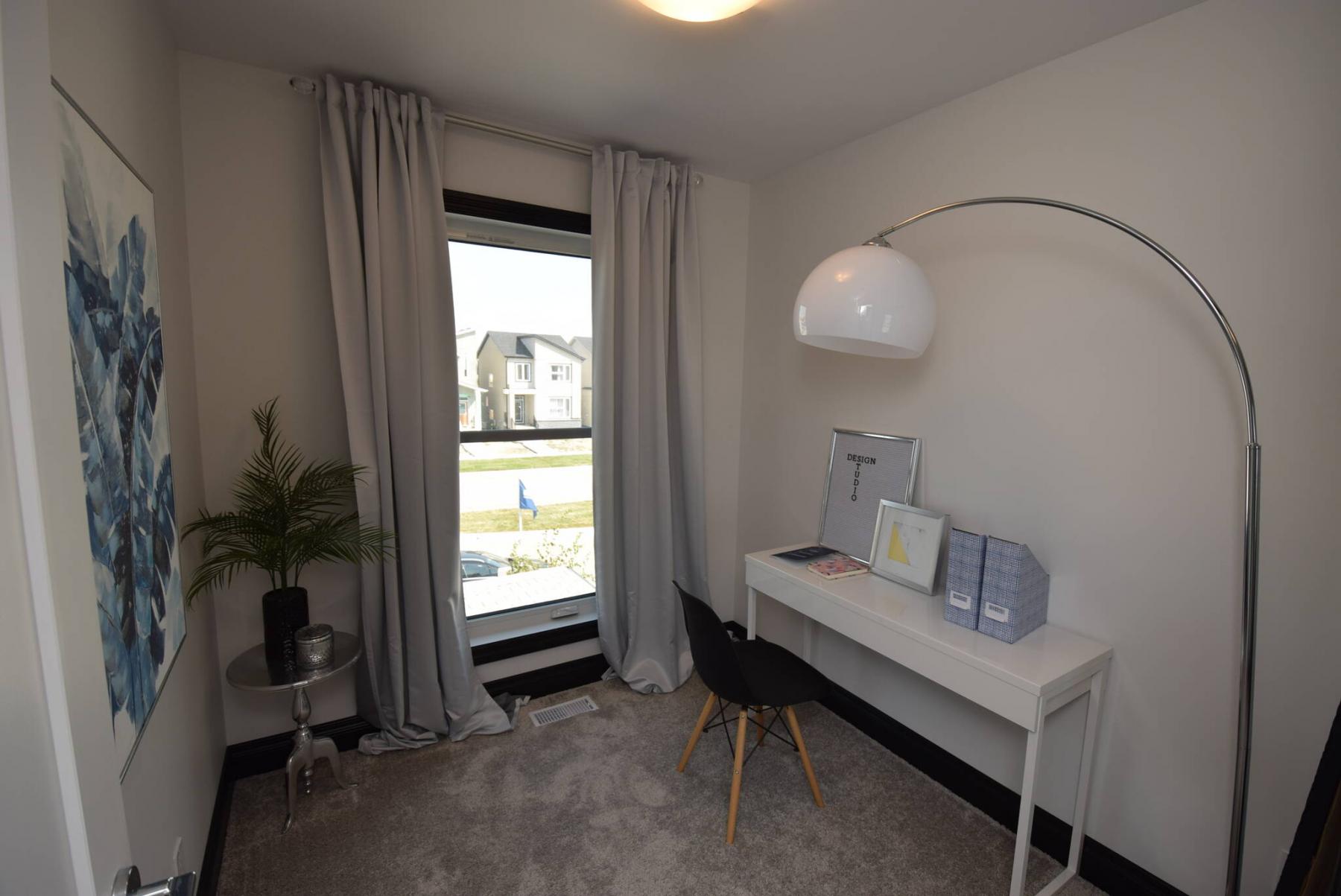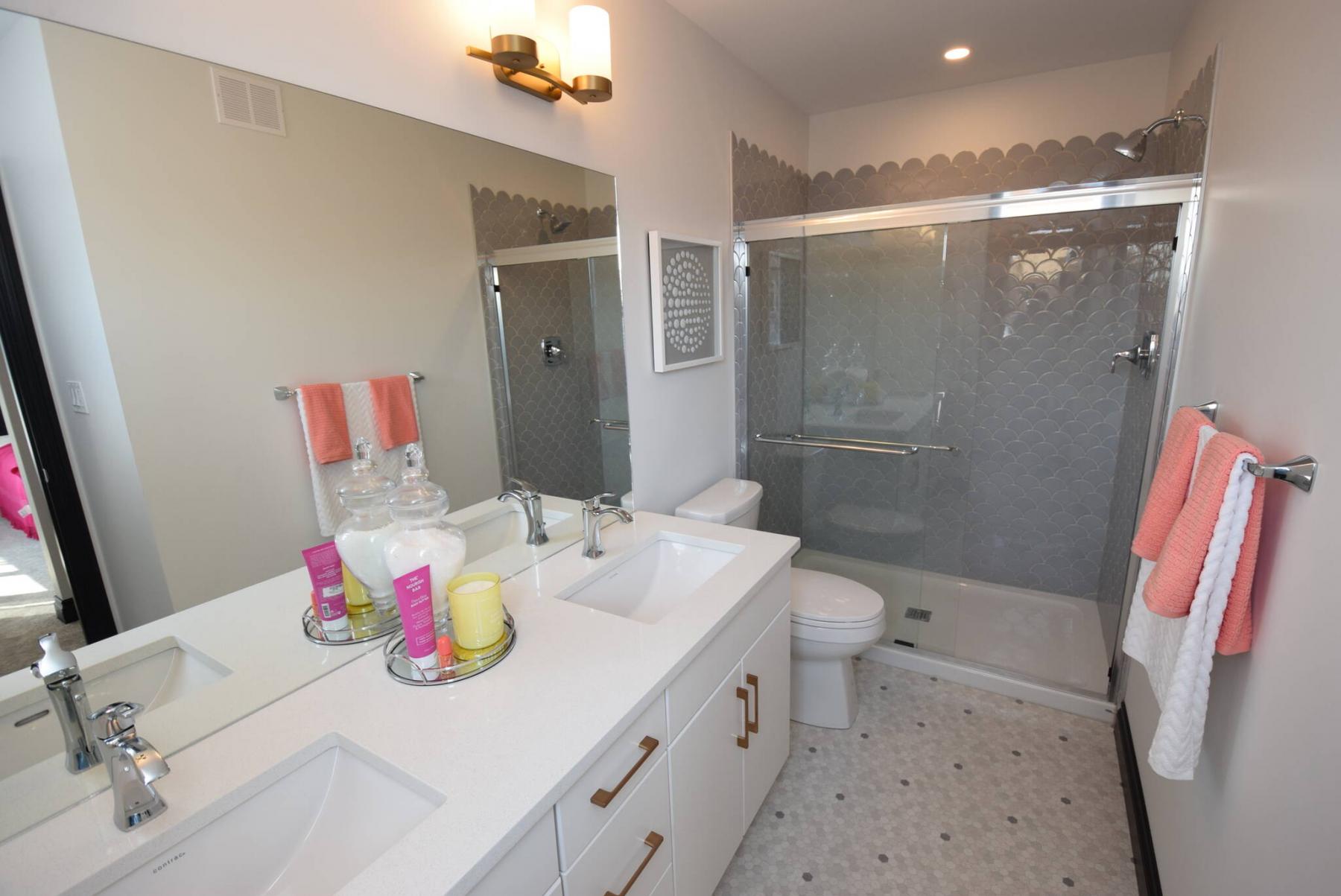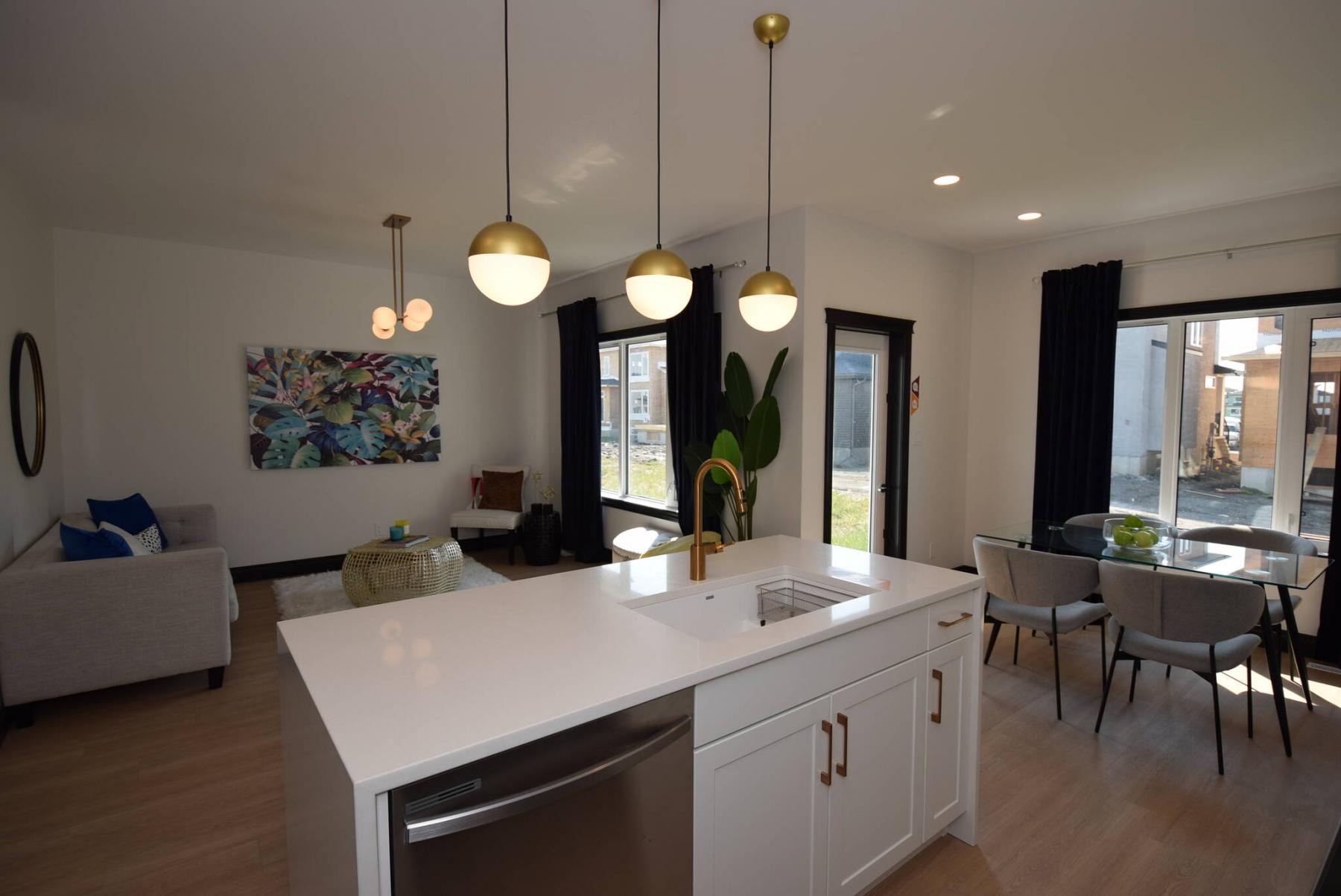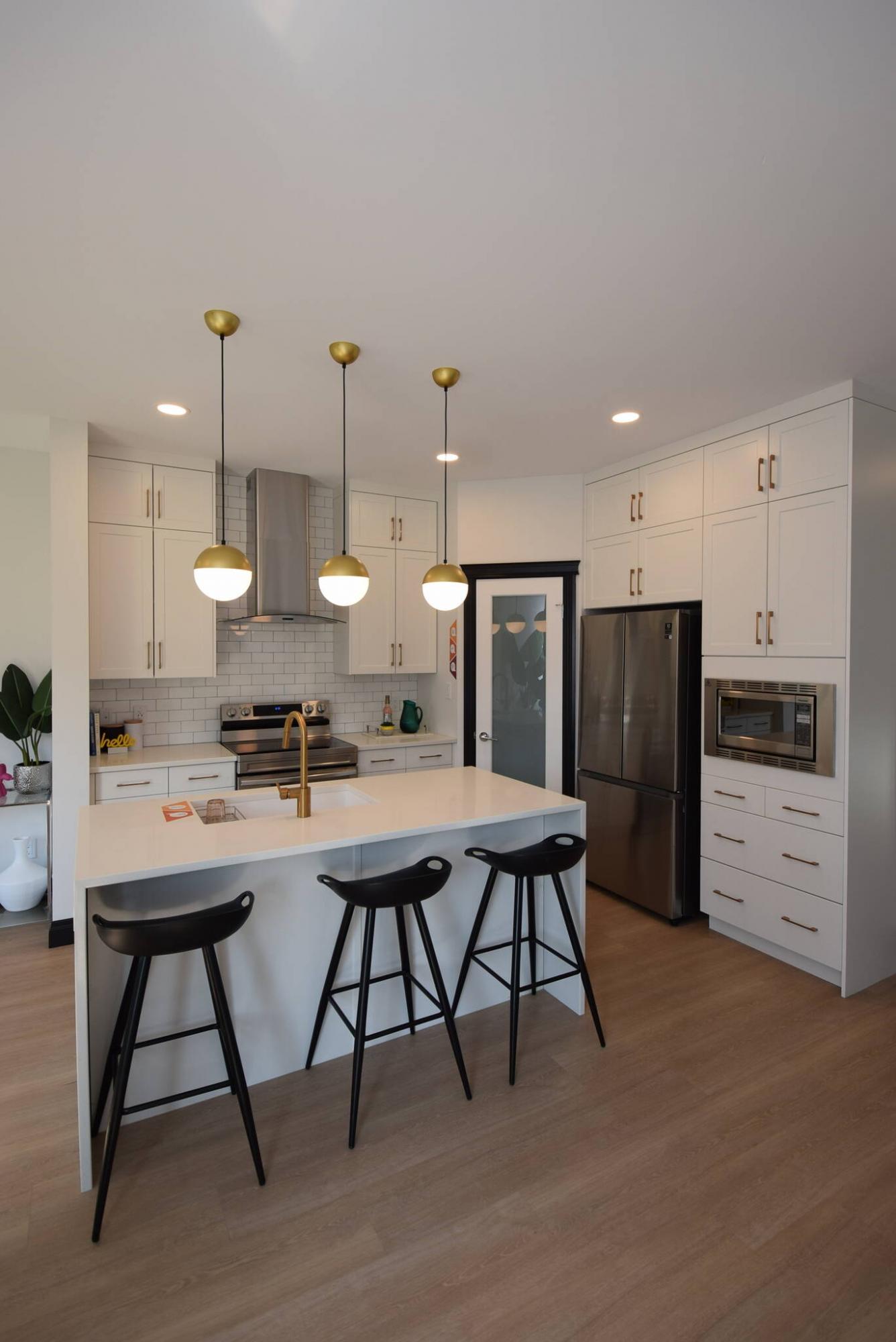 In a time where livability is linked to affordability, builders have had to put their thinking caps on to come up with new home designs that are versatile and budget-friendly.
Vishal Handa, new homes sales consultant for the Elantra — Daytona Homes' show home at 792 Boulevard De La Seigneurie in Bonavista — says the 1,695 sq. ft., two-storey home meets those requirements.
"The idea for this home actually came to our design team during the pandemic," he notes. "They wanted to create a versatile, reasonably priced home filled with functional spaces that met the needs of the whole family."
That versatility is obvious the moment you step inside, says Handa.
"The first space you see is a large main-floor bedroom that's next to a full bathroom and a doorway that connects to the garage," he says. "If you're using the bedroom as an in-law suite, the bathroom is next door for parents. The bedroom can also be used as an office or as a formal dining room."
A short hallway leads to an efficiently designed main living area filled with natural light.
"It has a lot of well-placed windows," Handa says. "A large window behind the eating nook and a huge window on the family room's rear wall let in lots of natural light, along with a patio door on the eating nook's side wall. All that light creates a bright, positive feel."
Finishes give it a fresh, vibrant and modern look that emanates from the stylish island kitchen.
"Based on customer feedback, our design team learned that people prefer white kitchens, so they went with a white tile backsplash, off-white quartz countertops and white thermofoil cabinets and drawers with satin gold handles," he says. "Black trim around the pantry adds a unique accent, while light brown vinyl plank flooring adds warmth."
The Elantra is a mid-sized home designed to fit on a 32-foot-wide lot.
A table that seats six to 10 can fit into the eating nook; the family room is a cosy and ideal for visiting with guests after dinner.
"If a family wanted, the main living area could be made larger by making the office smaller and taking out the bathroom. We can easily change the floor plan's configuration to meet a client's needs."
An eye-catching staircase defined by glass inserts leads up to a beautiful upper level notable for efficient, innovative design.
"Again, its design came from the pandemic," Handa says. "Not only are there three bedrooms, a bathroom, and a laundry area, but there's also a bright office that overlooks the neighbourhood. If you choose to use the main-floor bedroom as an office, you can use it as a study area for the kids."
Parents will also like the upper level's bedroom placement, as the primary bedroom is set to the left of the stylish stairway in its own private spot.
A large window on its rear wall allows tons of natural light to flow inside, while a leopard skin-style wallpaper feature wall behind the bed gives it a dash of modern pizzazz.
"It's a nice size and comes with a big walk-in closet and a beautiful en suite," he says. "It has a big black trimmed window that lets in more light, a walk-in shower with custom grey tile backsplash and a white thermofoil vanity with quartz countertop and dual sinks."
Handa adds the lower level can be developed to meet customers' wants.
"You can easily put in a huge rec room, another bedroom, and a bathroom, and still have plenty of storage space left over," he says, adding that developing the basement adds 653 sq. ft. of livable space. "We can also install a side entry if you want to put an in-law suite downstairs."
There aren't many homes that are as family friendly as the Elantra, says Handa.
"It can be configured to meet a family's needs, whether they're a young, growing family, or a multi-generational family. It's a very versatile, flexible design that has a lot to offer."
lewys@mymts.net