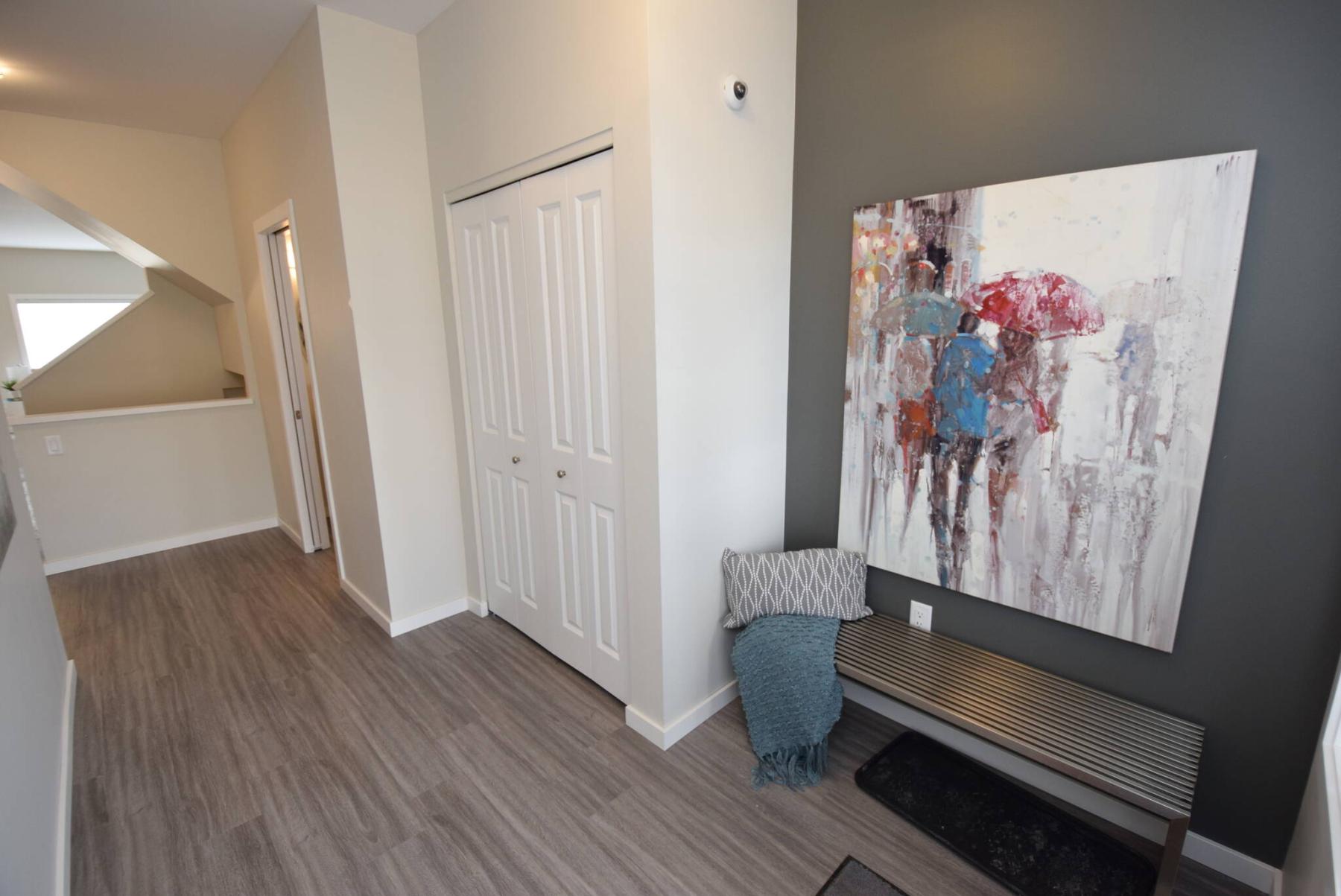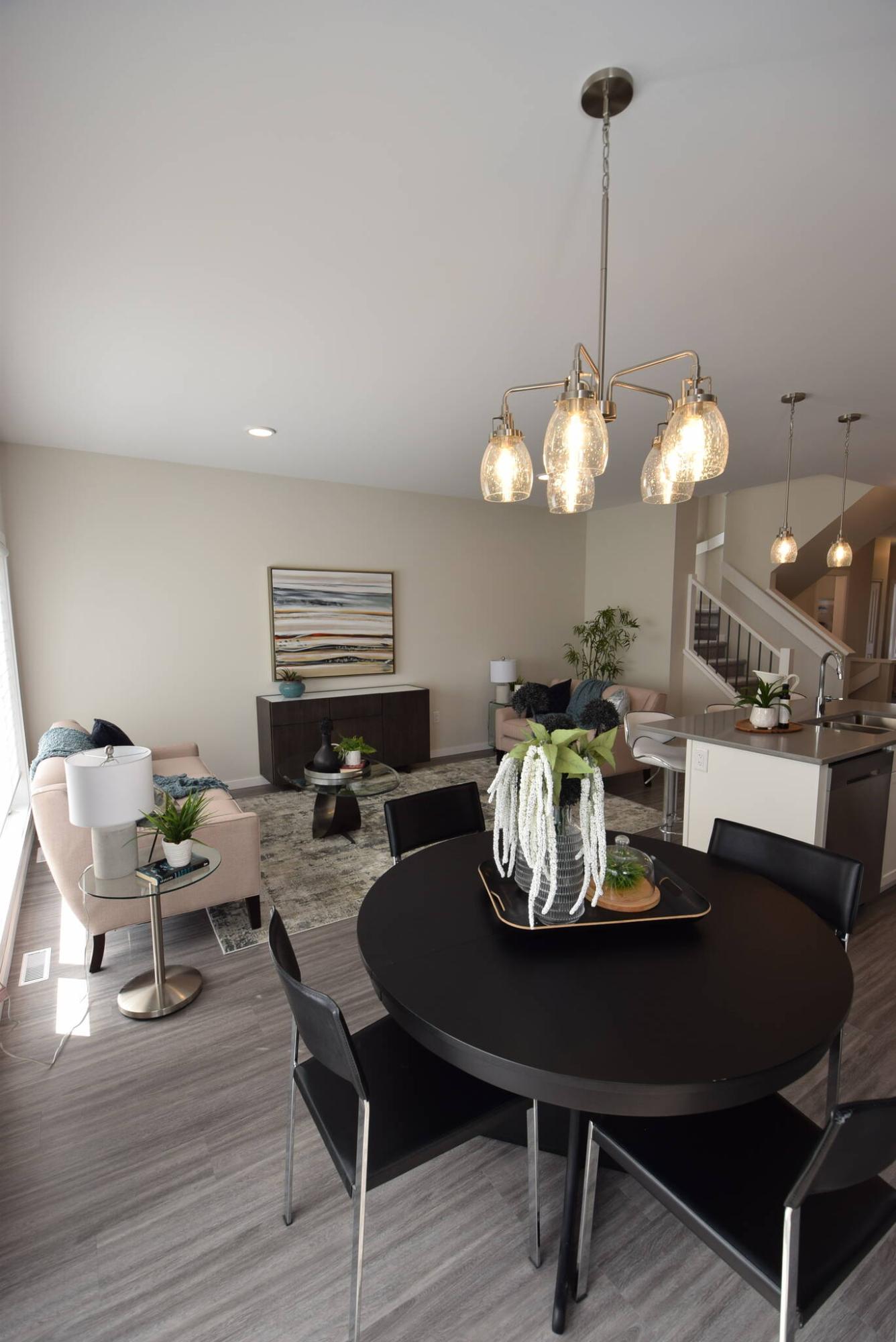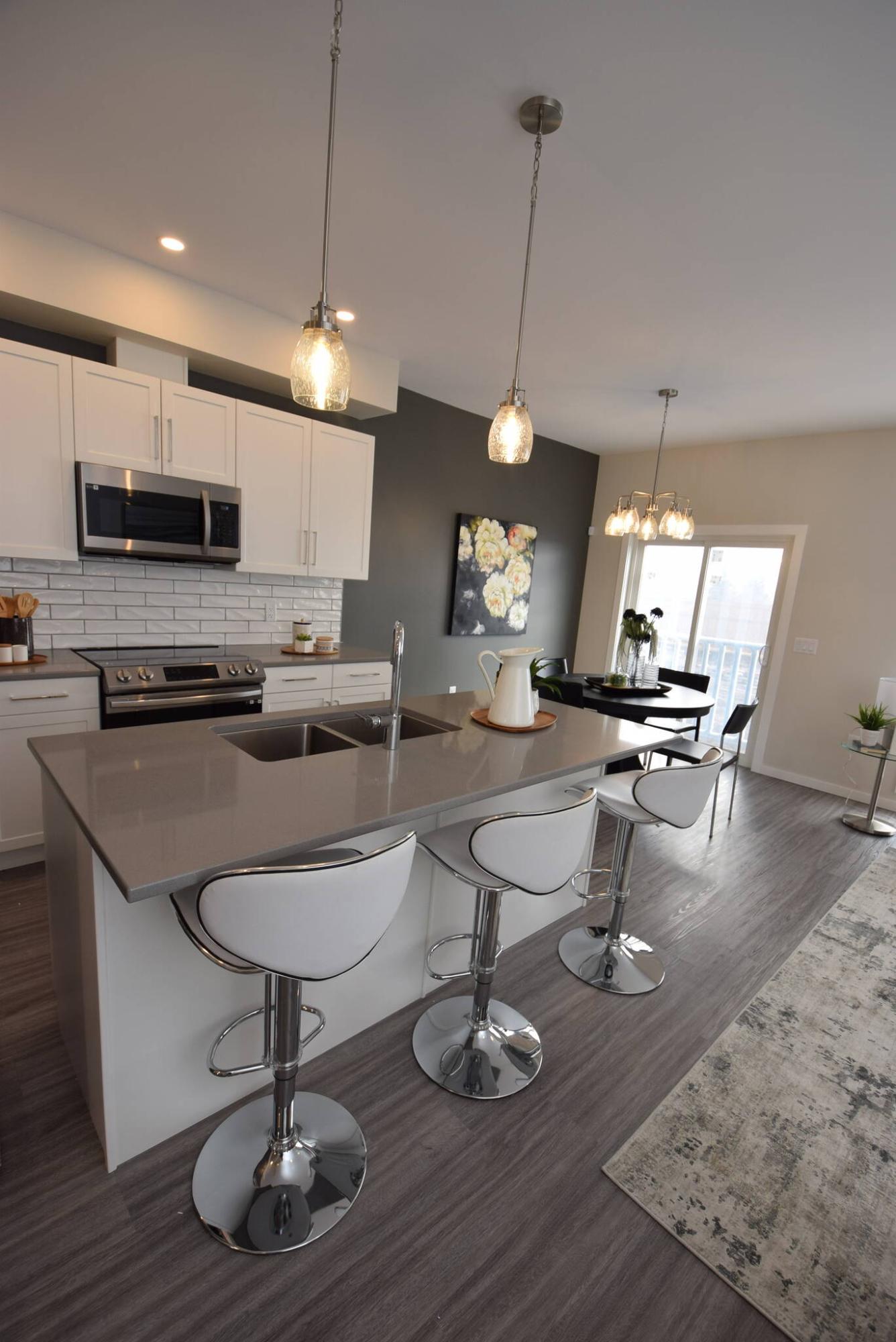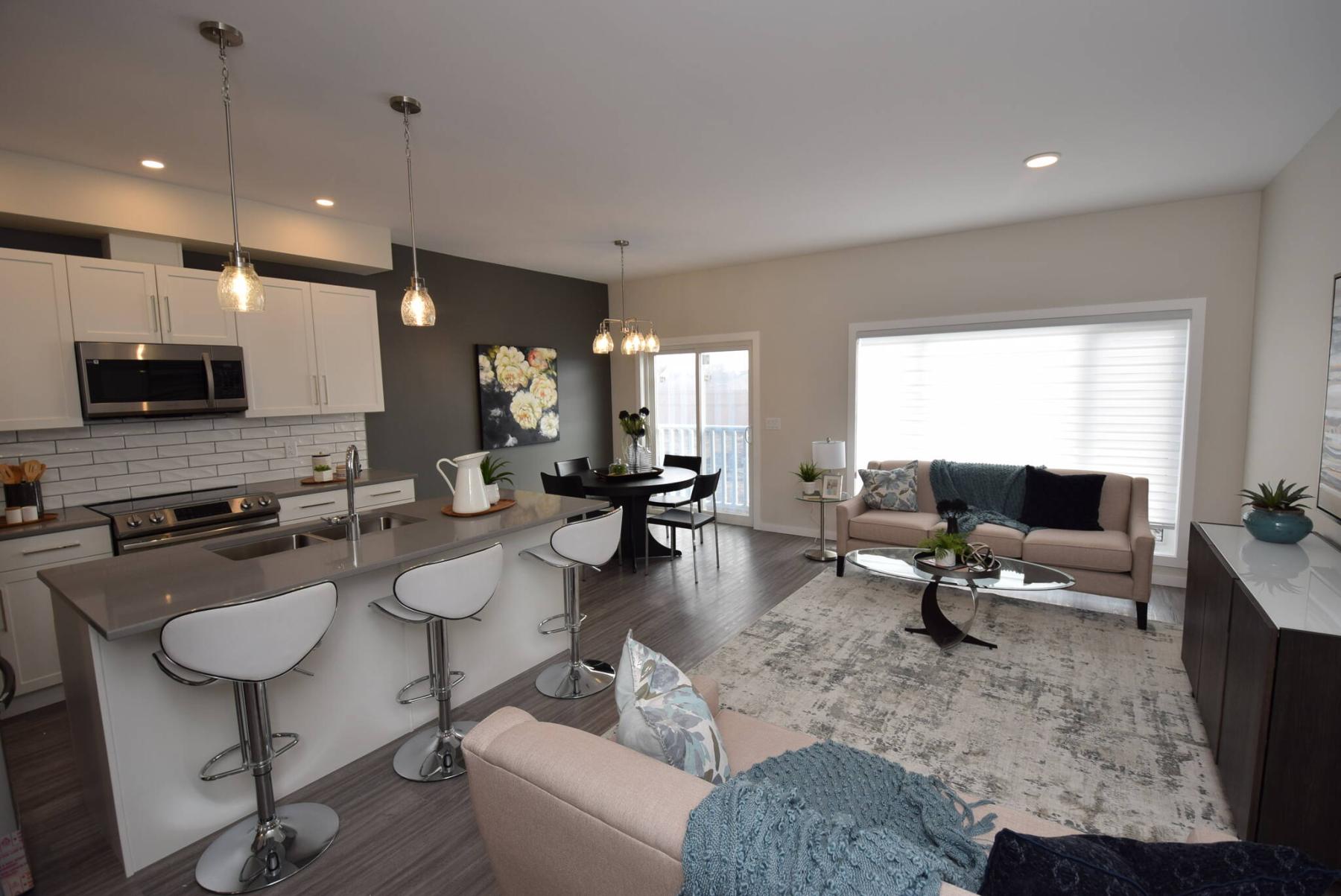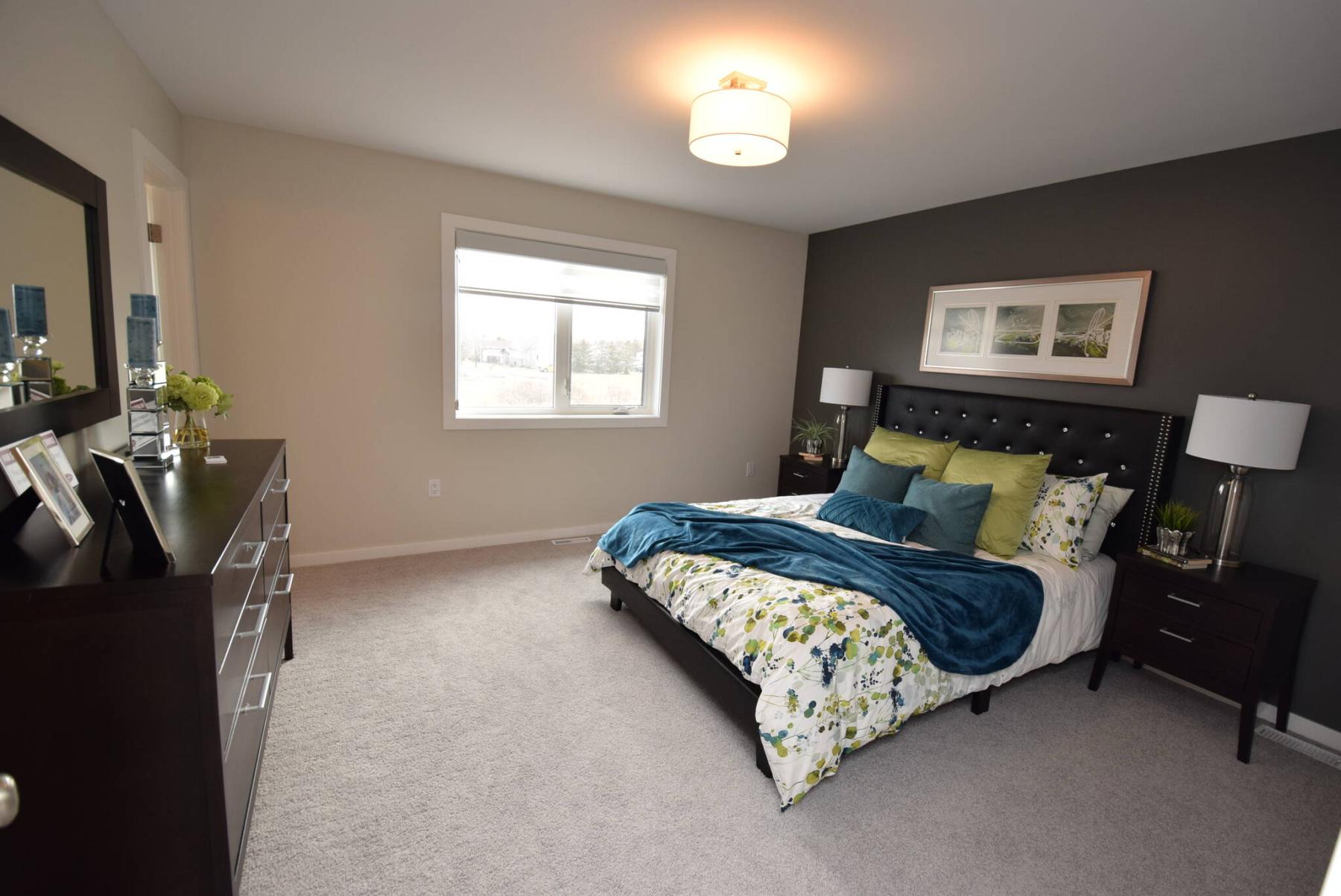 These days, trying to find an affordable new home can be an exercise in frustration for young families and downsizers.
Little wonder.
With prices for new single-family homes regularly exceeding $600,000, both demographics often find themselves priced out of the new home market.
That's why Kensington Homes has come up with a new attached two-storey plan, says Lilita Klavins, longtime sales representative for Kensington Homes.
"We recently came up with a new model called the Driftwood," she says. "It's a superb product at an exceptional price point. With a price starting from $449,900, it's a viable, affordable option for new home buyers."
She adds that the Driftwood is anything but a small, spartan entry-level home.
"It's an ideal first home for families or move down home for downsizers. At 1,535 square-feet, every square foot has been maximized to ensure the home is exceptionally livable. It's also beautifully finished, too."
The first thing that hits you about the home is just how spacious it feels. That surprisingly spacious feel starts in the foyer, notes Klavins.
"It really is unexpectedly huge. For starters, there's a deep, cantilevered nook to the right of the front door for a bench to sit down and take your shoes off. There's also a recessed double closet next to it, and a powder room just a couple of steps away from the closet. You also get a large main floor laundry room, too. It's a very functional and spacious area."
Turns out, there's no lack of function or space in the Driftwood's main living area.
Divided into three distinct sections, each space — kitchen, dining area and living room — is bright, well-defined and deceptively spacious.
"What I really like about the area is how natural light flows so beautifully from the back to the front of the home. Each space has been laid out so that it's very distinct, yet oh so accessible," she says. "The kitchen is a dream to create meals in, the dining room is absolutely huge and there's loads of room to configure furniture to your liking in the family room."
Klavins says the finishes also give the area a nice, upscale feel.
"The quartz countertops and white cabinets are standard, as is the beautiful, warm vinyl plank flooring. The only upgrades would be the gorgeous, off-white, textured ceramic tile backsplash and custom painted feature wall. That said, you also get a handy corner pantry. Overall, there are three finishing packages to choose from."
Ascend to the Drifwood's upper level, and, if anything, the home's well-conceived floor plan becomes even more efficient.
"Both of the secondary bedrooms were placed to the left of the upper-level stairs next to the main bathroom to create a separate area for the kids," she says. "The main bath and upper-level staircase also naturally separate the bedrooms from the primary bedroom. Best of all, both secondary bedrooms are a very generous size and come with closets with built-in organizers."
Parents will also appreciate the dimensions of the well-isolated primary bedroom. At 13.6 feet by 13 feet, it's unexpectedly spacious.
"Not only is it huge, but it has lots of wall space for end tables and furniture, with plenty of room left over for a king-sized bed," Klavins says. "The ensuite is also plenty big, and comes with a big, obscured glass window and five-foot walk-in shower. And the walk-in closet is massive — it's as big as some in our 2,000 sq. ft. homes."
Add in a lower level with 500-plus sq. ft. of livable space that can accommodate a fourth bedroom, rec room, bathroom and storage, and you have an exceptional entry level home.
"We're sold out of this model in Devonshire Park but will be building it in other areas of the city along with other attached 1,300 sq. ft homes in Canterbury Crossing and the Meadowlands that will be priced from $391,900. We also have side-by-side homes coming in Sage Creek for $475,000 to $500,000. Our goal is to provide people with beautiful, affordable homes."
lewys@mymts.net
Details
Builder: Kensington Homes
Address: 334 Tyson Trail, Devonshire Park
Style: two-storey attached
Model: the Driftwood
Size: 1,535 sq. ft.
Bedrooms: three
Bathrooms:2.5
Price: from $449,900 (includes lot & GST)
Contact: Lilita Klavins, Qualico Realty Services, 204-298-4707