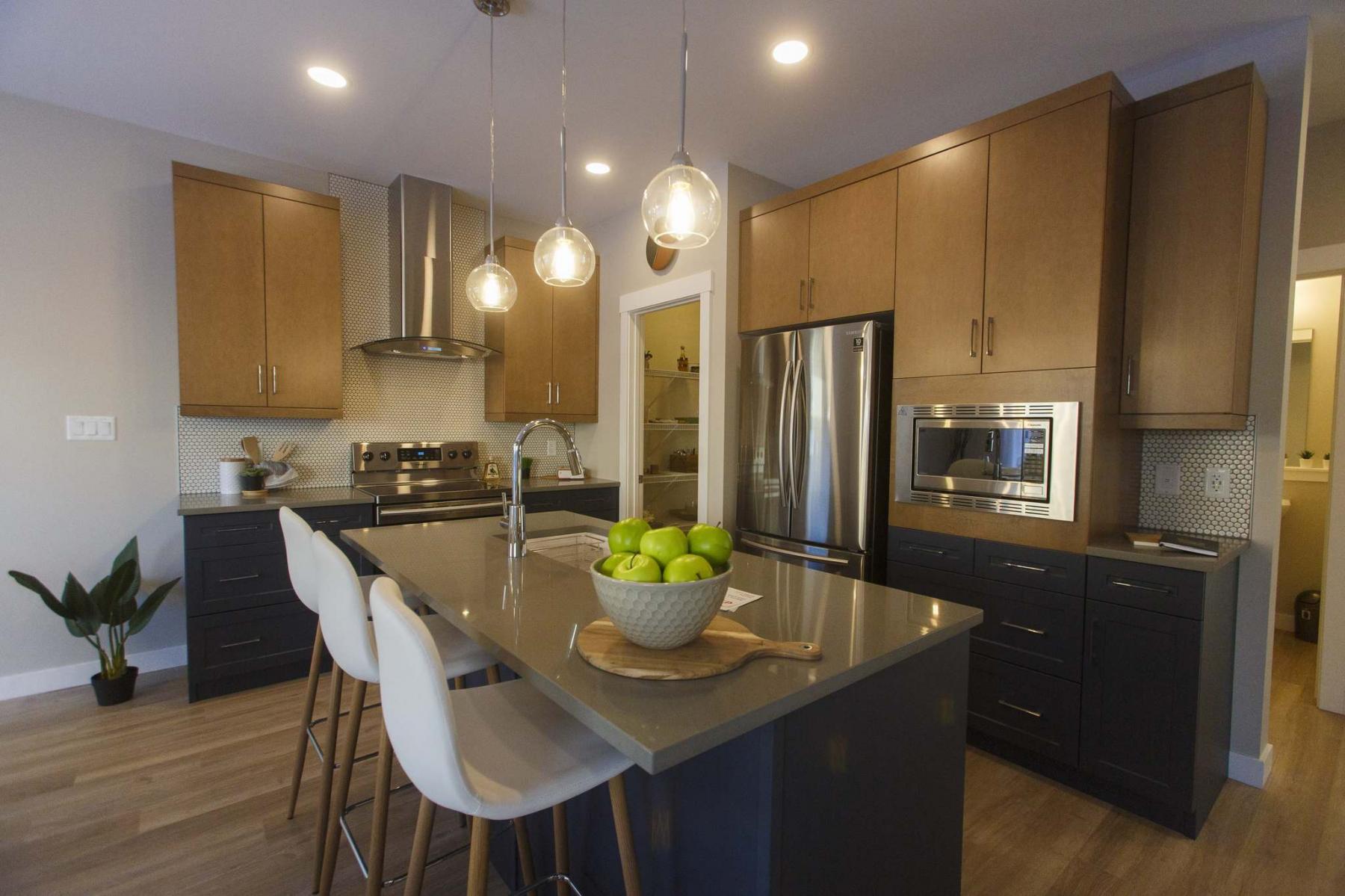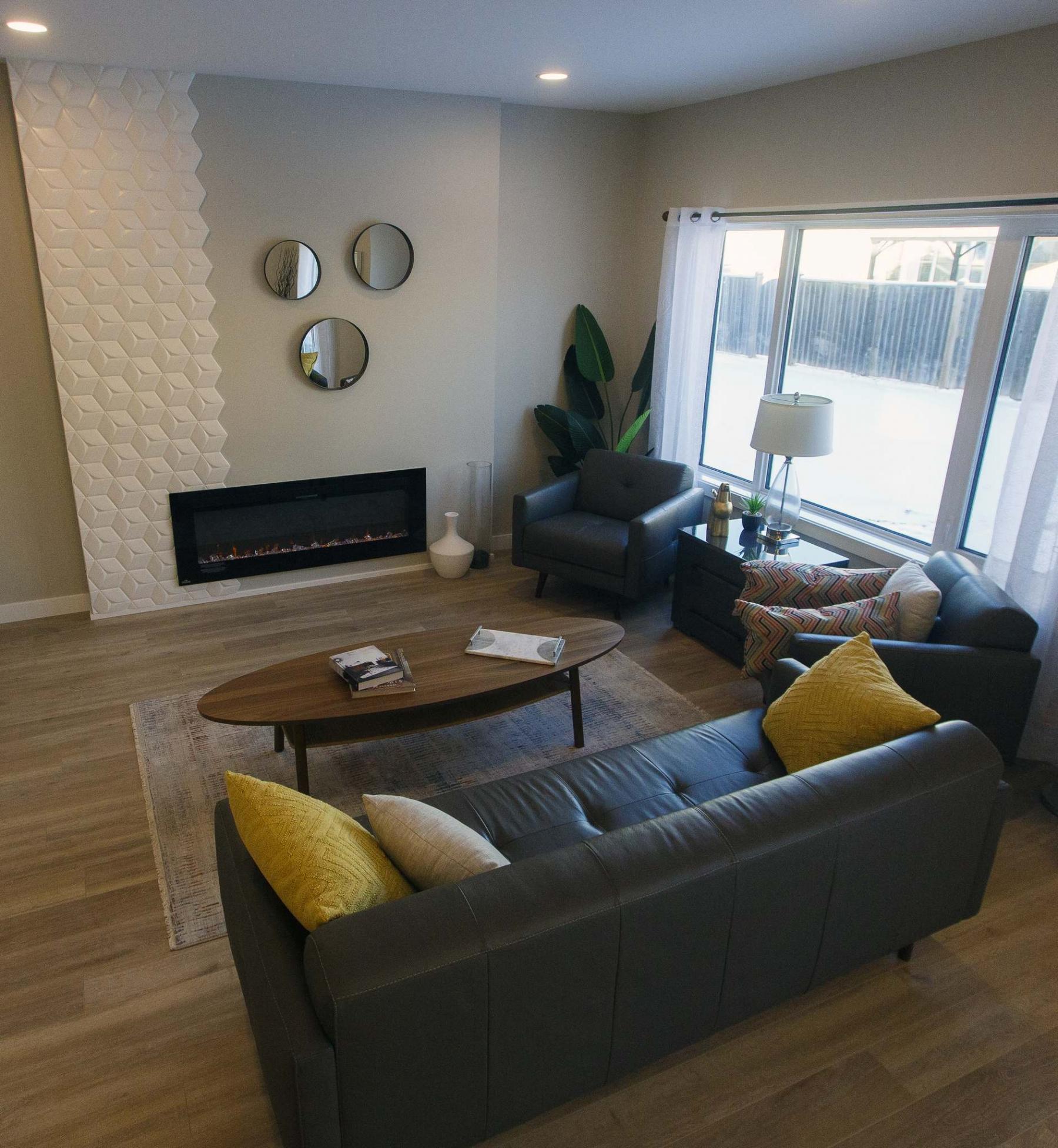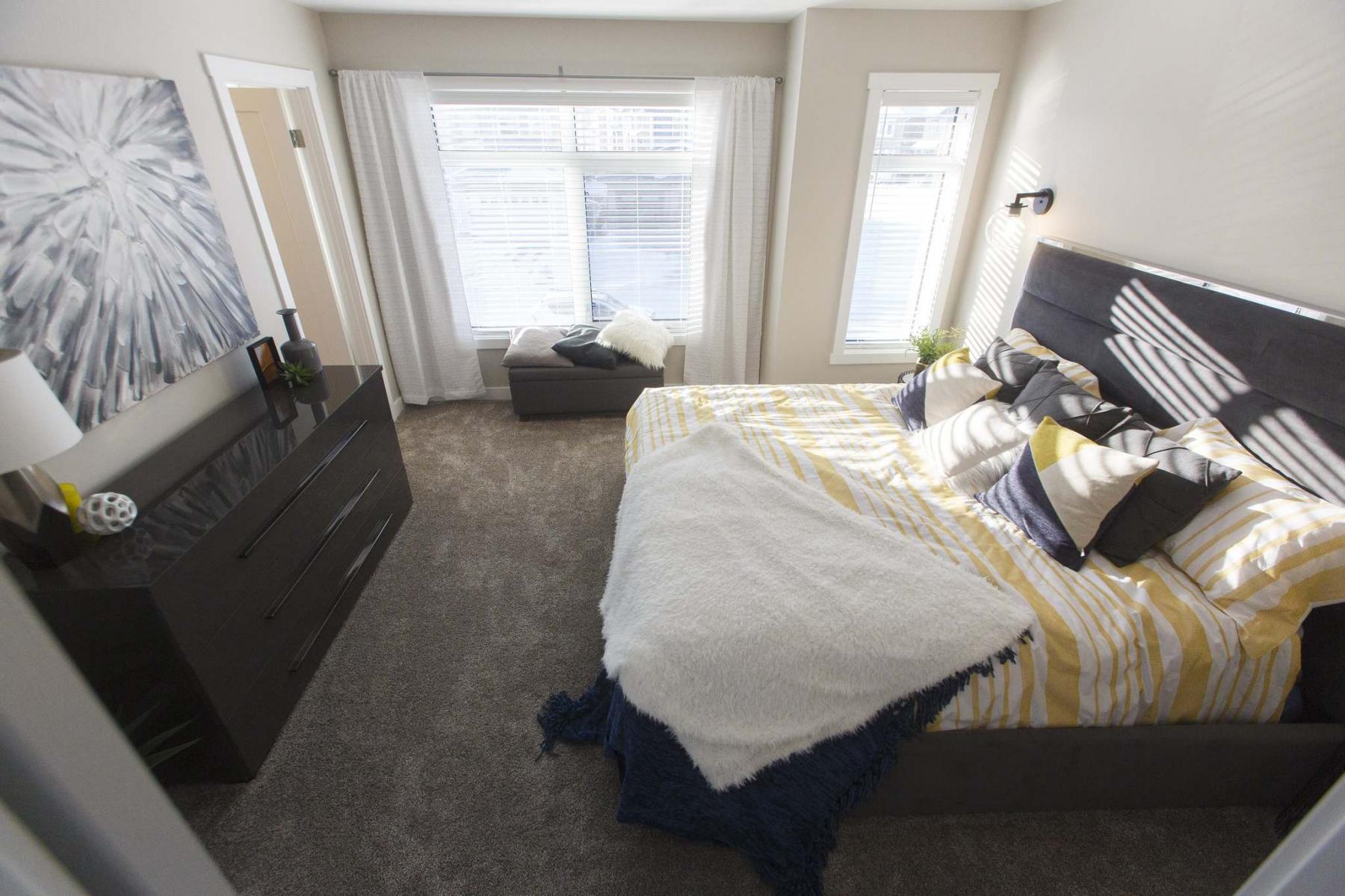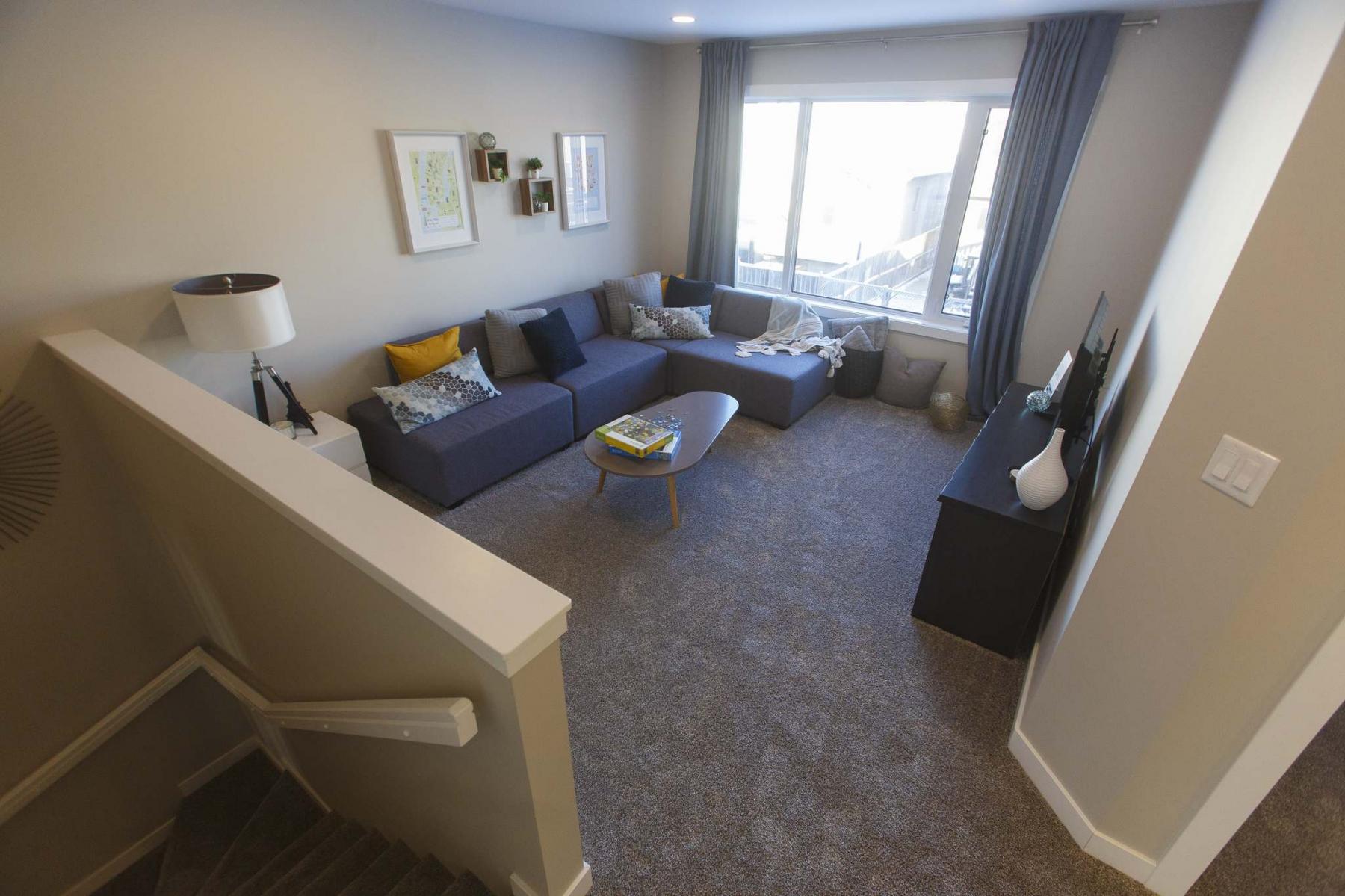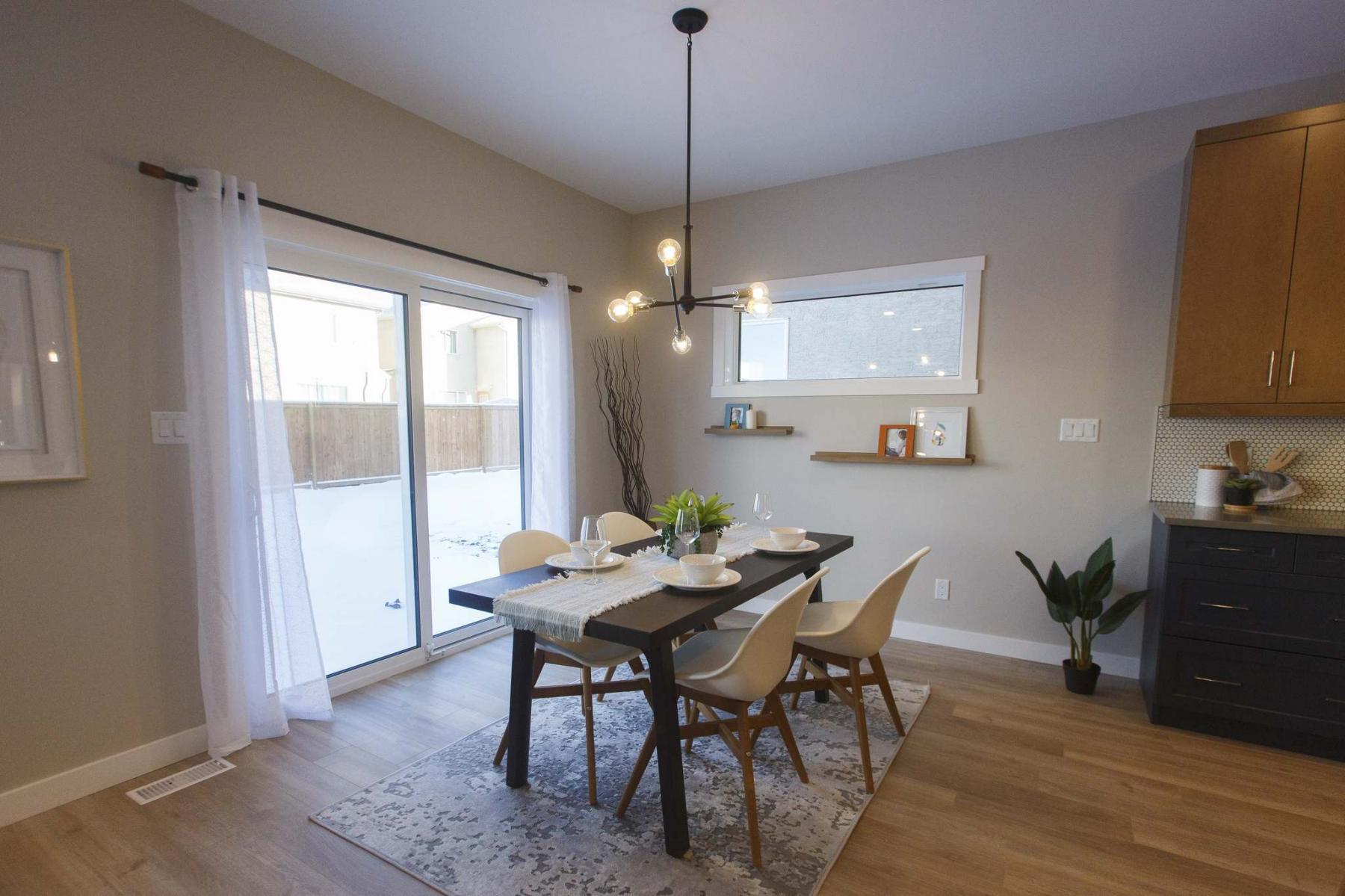 A new home design must possess two essential characteristics in order for it to have mass appeal.
First, its layout must be practical and user-friendly. Second, it must have personality.
Put those two characteristics together and chances are you'll have created a home that's a pleasure to inhabit on a daily basis.
That's exactly what the design team at Daytona Homes has done with their newest show home at 79 Crestmont Dr. in Bonavista, says Chris Magas, new homes sales consultant for the Tahoe II, a sparkling new 1,792 sq. ft, two-storey design.
"Feedback on the home has been really good," he says. "Everyone who's gone through it has said the same thing, that it feels bigger than it actually is. That feeling comes from a great layout that uses the available space very efficiently."
As is the case with every new home, the primary challenge is to get it off to a good start, which is to say the foyer must be functional — and, if possible, fetching.
Magas says Daytona's design team succeeded on both counts.
"Not only is there plenty of room for several visitors to take off their coats and shoes, but it's also got a bit of a unique look to it," he notes. "Instead of using a wall to define the upper level staircase, they put up a maple slat wall. It separates the stairs from the foyer, yet promotes a feeling of openness."
From there, the foyer angles right into a compact hallway that houses two spaces: a cool little powder room, and a spacious mudroom that comes with a door that neatly links it to the attached double garage.
"There's another doorway off the mudroom that leads into a big walk-through pantry. When you come home from shopping, you can take your groceries straight into the kitchen. It's so convenient, and is a feature that everyone has really appreciated."
Turns out, everyone has also appreciated the kitchen, which combines a sterling layout with an eye-catching collection of finishes.
"It features a different design with maple cabinets up high grey/blue molten steel cabinets down low and a cool taupe/beige penny round backsplash," Magas says. "The six-foot by three-foot island, like the surrounding countertops, is a beautiful taupe quartz. Stainless steel appliances add a perfect finishing touch."
Then there's the informal dining area, which was placed in a separate yet accessible area to the rear of the kitchen. Thanks to a patio door behind it and mega-oversized transom window on its side wall, natural light fills it, creating a solarium-like effect.
"It's just a beautiful space," he says. "Right now, it has a table or six in it, but there's plenty of space to expand it out to seat as many as 12. The family room next door is a pretty special space, too."
Featuring a perfect balance of space, light and a neat sprinkle of mid-century modern decor, it finishes off the Tahoe II's main living area in practical style.
"Again, it features a different design. An oversized electric ribbon fireplace was placed down low, while a textured, off-white tile feature runs up the wall to its left," says Magas. "A huge picture window on the rear wall lets in lots of natural light, and there's lots of space for furniture."
Head upstairs, and you discover that there's also plenty of space for each member of the family thanks to an exceptionally efficient layout.
"It starts off with a big bonus room with huge window to the left of the stairs. If a family wanted, they could convert it into a fourth bedroom, but most like to keep it as a second sitting space for the kids."
Somehow, Daytona's design team then carved out a family-friendly bedroom wing that houses two big secondary bedrooms, a spacious (and beautifully-finished) main bath and a surprisingly stunning master suite.
"Everyone who's gone through the home has loved its vaulted ceiling, huge picture window, spacious walk-in closet and luxurious ensuite with its walk-in shower, floating maple vanity with quartz countertop and dual sinks, Euro-style wall-mounted floor and vinyl tile floor," he says. "It's a great space that give you a bit of everything — space, light, and luxury."
Add in a bright lower level that adds about 500 sq. ft. of livable space to the home, and you have an ultra-livable residence that's loaded with function and personality.
"While this show home is loaded with upgrades and is priced at $494,900 we could get a family into the same home with standard finishes for under $460,000," says Magas. "The Tahoe II is a great design that offers really good value no matter how you choose to finish it."
lewys@mymts.net
Details:
Builder: Daytona Homes
Address: 79 Crestmont Dr., Bonavista
Style: two-storey
Model: the Tahoe II
Size: 1,792 sq. ft.
Bedrooms: three plus second floor bonus room
Bathrooms: 2.5
Price: $494,900 (Includes lot, upgrades & GST)
Contact: Chris Magas, New Home Sales Consultant, 204-202-6975