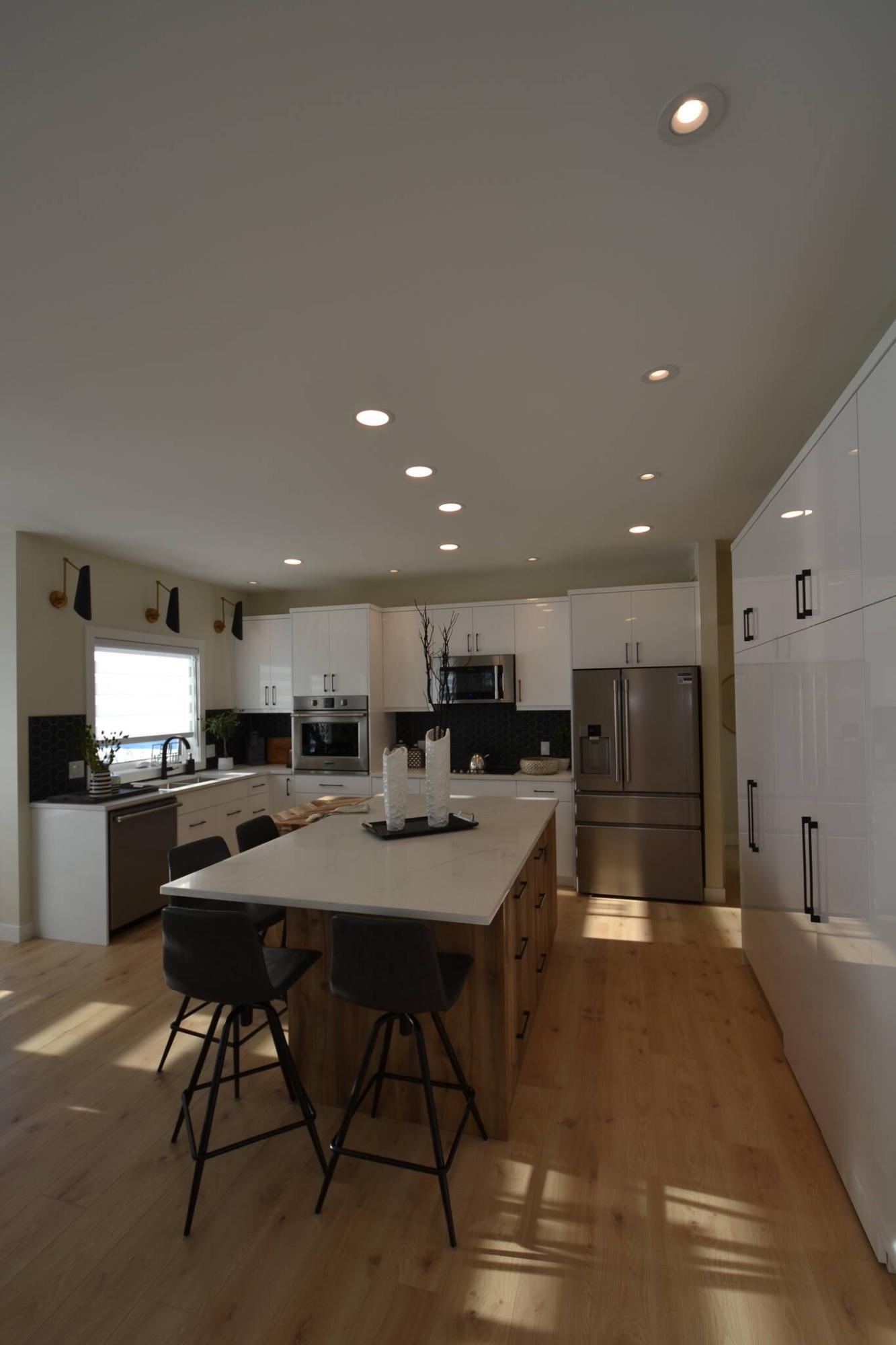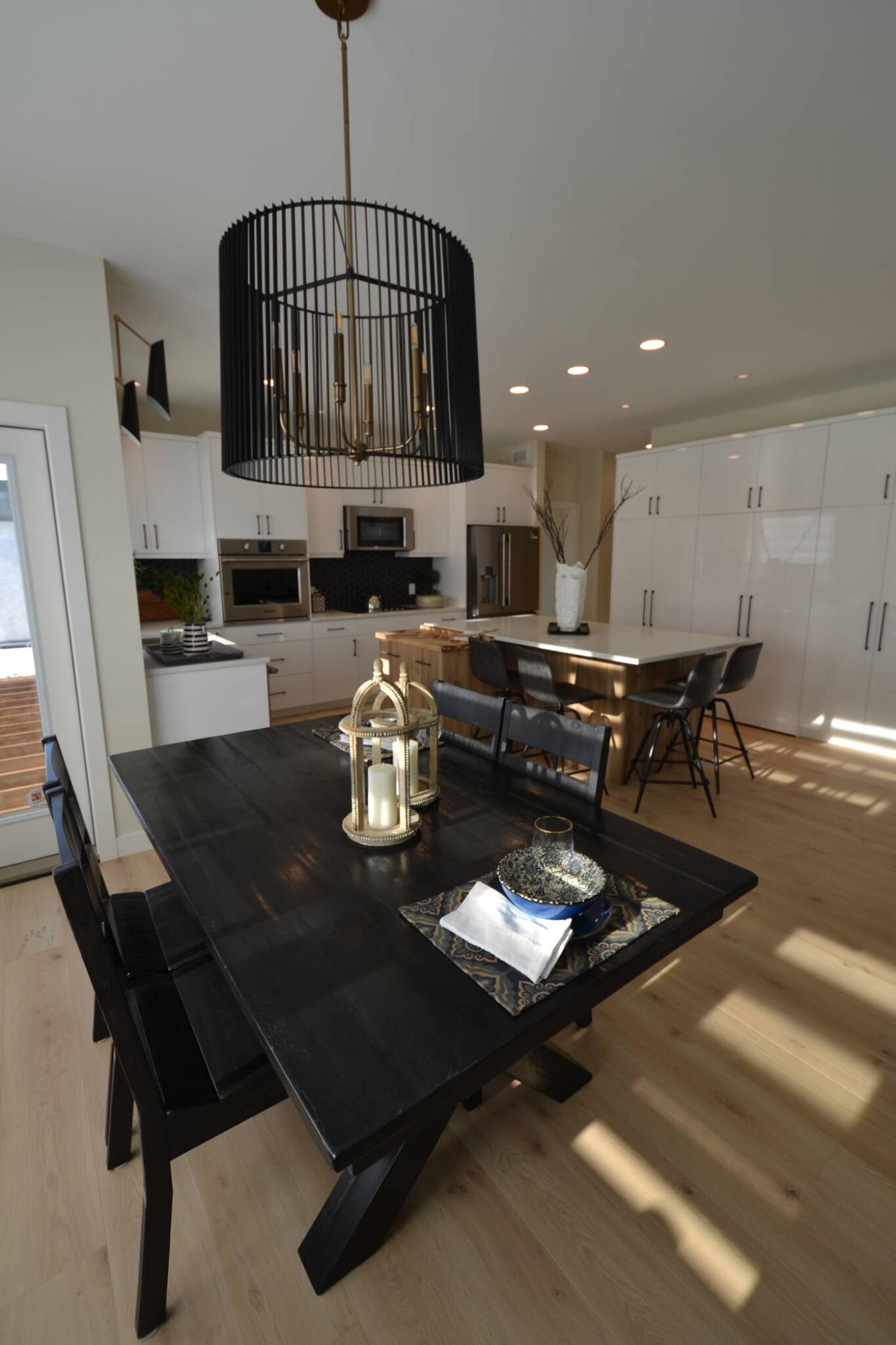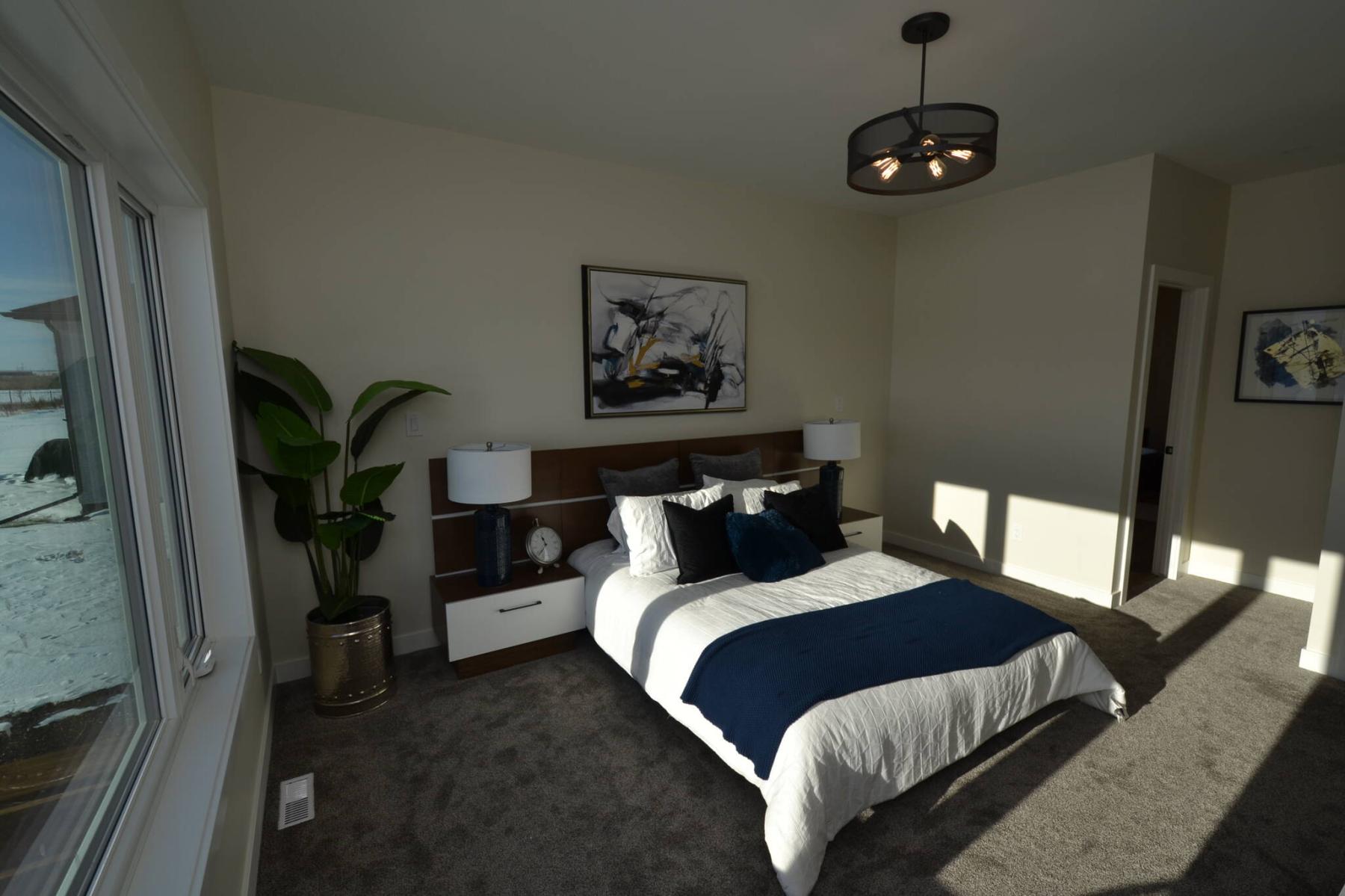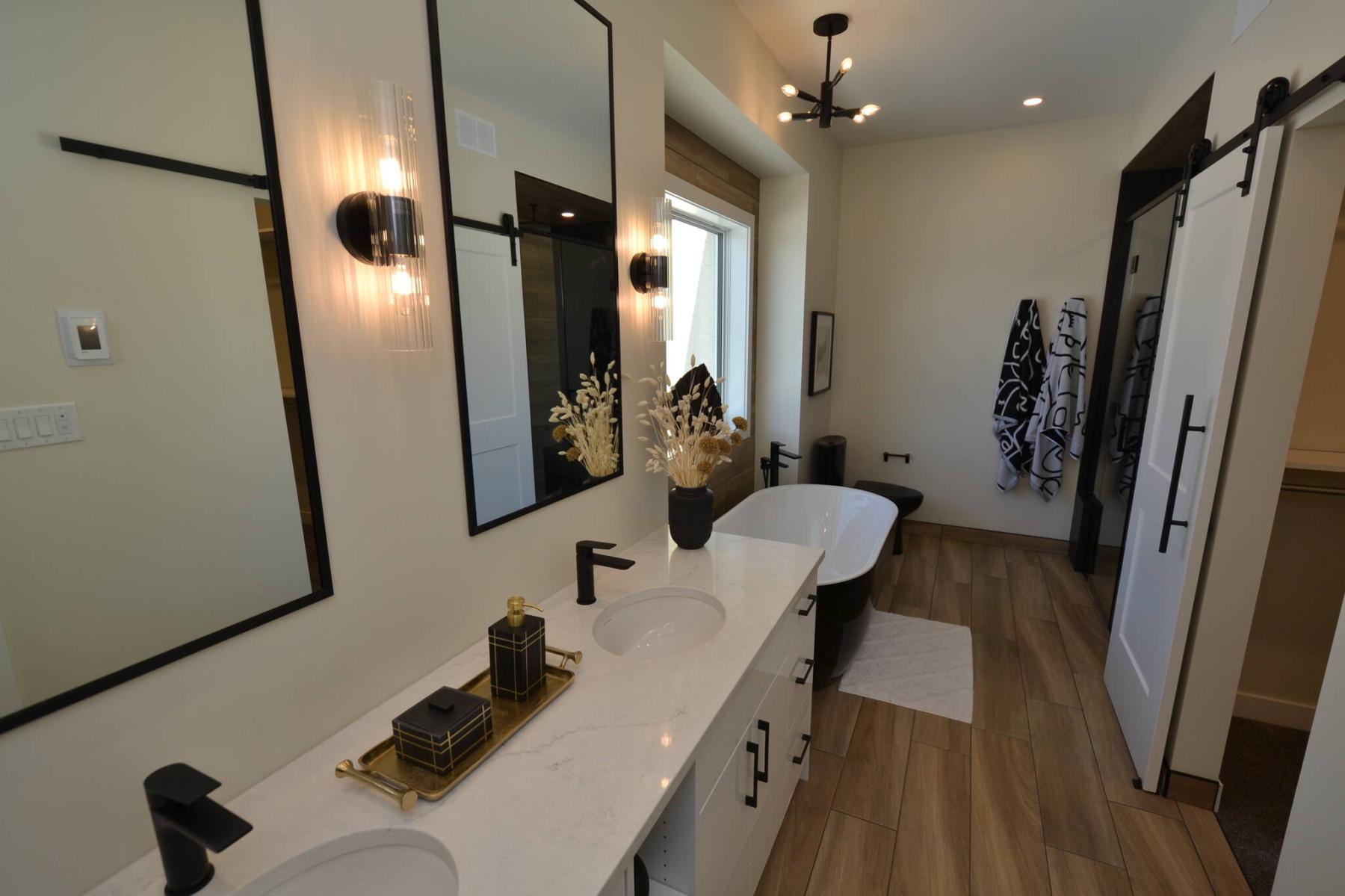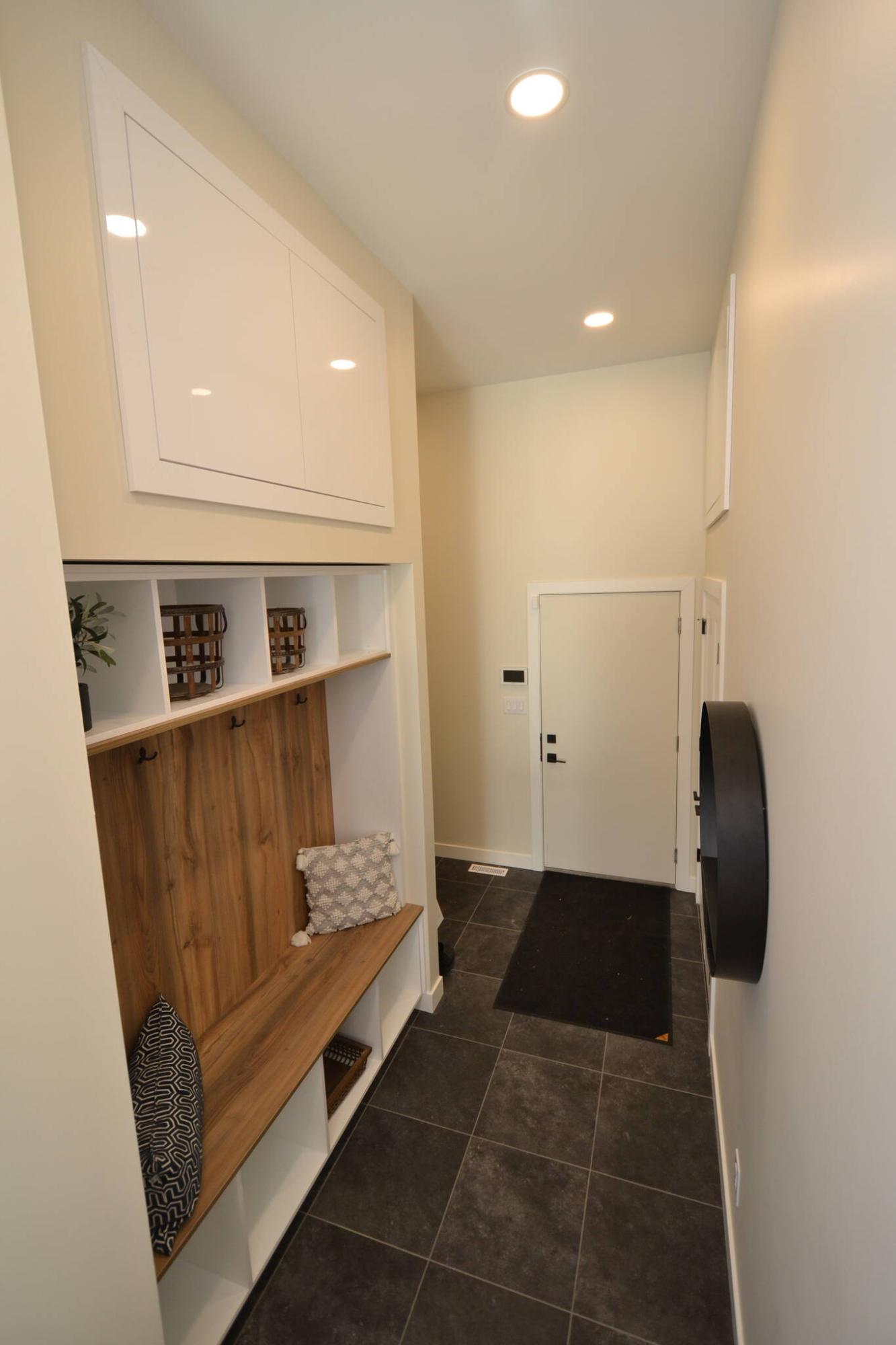 When you pay a premium dollar for a luxury home, the expectation is that it will offer an exceptionally high level of performance in both style and function.
Paradigm Custom Homes' new show home at 10 Stone Hearth Ln. in Oak Bluff West delivers in both areas, says the sales representative for the 1,970 square-foot bungalow, Sean Kirady of RE/MAX One Group.
"As important as style is, this is a very functional home," he says. "That function starts with a piled foundation, suspended wood structural floor, steel beams, engineered floor trusses and a foundation with exterior rigid insulation. The attention to detail put into the home's structure is second-to-none."
That same keen attention to detail is evident in every part of the home's main floor.
A huge sunken foyer with a rich, tiled floor provides a generous entry point, while a logical layout maximizes space and privacy.
"The goal was to have a good entertainment space in the centre of the home and have separation between bedrooms for optimum privacy," says Kirady. "Consequently, the home features a split floor plan. The secondary bedrooms are down a hallway to the left of the foyer with a beautiful four-piece bath, while the primary bedroom was placed in the far right-hand corner of the home."
In turn, the smart bedroom placement created all kinds of space for a functional — and fetching — main living area.
Not surprisingly, much thought went into the design of the kitchen, which revolves around a huge island.
"The thing that people have really liked about it is that the island doesn't have a sink or a range — it has a clean, uncluttered quartz countertop, and seats four. It even has an attached butcher block prep area with compost underneath. And the sink is where it should be — by a huge window that overlooks the backyard."
He adds that while the kitchen's decor — glossy white cabinets, off-white quartz countertops, the island with its thermofoil walnut base, charcoal backsplash, and stainless appliances — has generated plenty of accolades, it's a subtle design feature that's generated rave reviews.
"Everyone's favourite part has been a concealed pantry behind a pair of doors opposite the island. It's a cool space that adds wow factor and function to the kitchen at the same time. A large mudroom to the rear of the kitchen with cubbie lockers and second stairwell to the lower level adds even more function," Kirady says.
Meanwhile, the remainder of the main living area — dining area and family room — isn't too shabby, either.
Large windows behind both spaces serve two purposes, simultaneously defining each area while allowing tons of natural light to flow freely inside.
The dining area is plenty spacious, while the family room features a simple, unforced design that deftly balances efficiency and elegance.
"You can't help but love all the natural light that comes into the back of the home," he says. "The dining room is perfectly suited to entertaining, and the family room is an inviting space that feels big without feeling too vast. It's a perfect spot to visit with guests after dinner."
Finally, there's the main floor's crown jewel — the primary bedroom — which was carved neatly into the far-right corner of the home behind the kitchen and adjacent to the fabulous mudroom.
"It's an awesome space that's big, bright and incredibly private," says Kirady. "Everyone has loved all the natural light that pours in through a huge window on its rear wall."
He adds that visitors have also been enraptured by its elegant, spa-like ensuite.
"During the Parade, people would walk in and be blown away by its gorgeous wood plank-style tile floor, walk-in shower and deep soaker tub that's set beneath a huge window. It also has a glossy white vanity with quartz countertop dual sinks, and black fixtures and handles that match the black-and-white soaker tub."
Kirady says that the massive lower level — it adds about 1,800 sq. ft. of livable space to the home, taking its total livable space to over 3,700 sq. ft. — also impressed during the Parade.
"With its oversized windows, nine-foot ceiling and all its space, it allows for a rec room, another bedroom or two, plus a bathroom and all kinds of storage space without missing a beat."
In short, the bungalow is everything a large family or downsizers could want.
"The lot is huge, the location is incredible, and the home's design features exceptional attention to detail throughout," he says. "And at Paradigm, we know every client's name. You're not just a number with us; we'll work closely with you to design a home that meets your needs and wants in every way."
lewys@mymts.net — — — — — — —