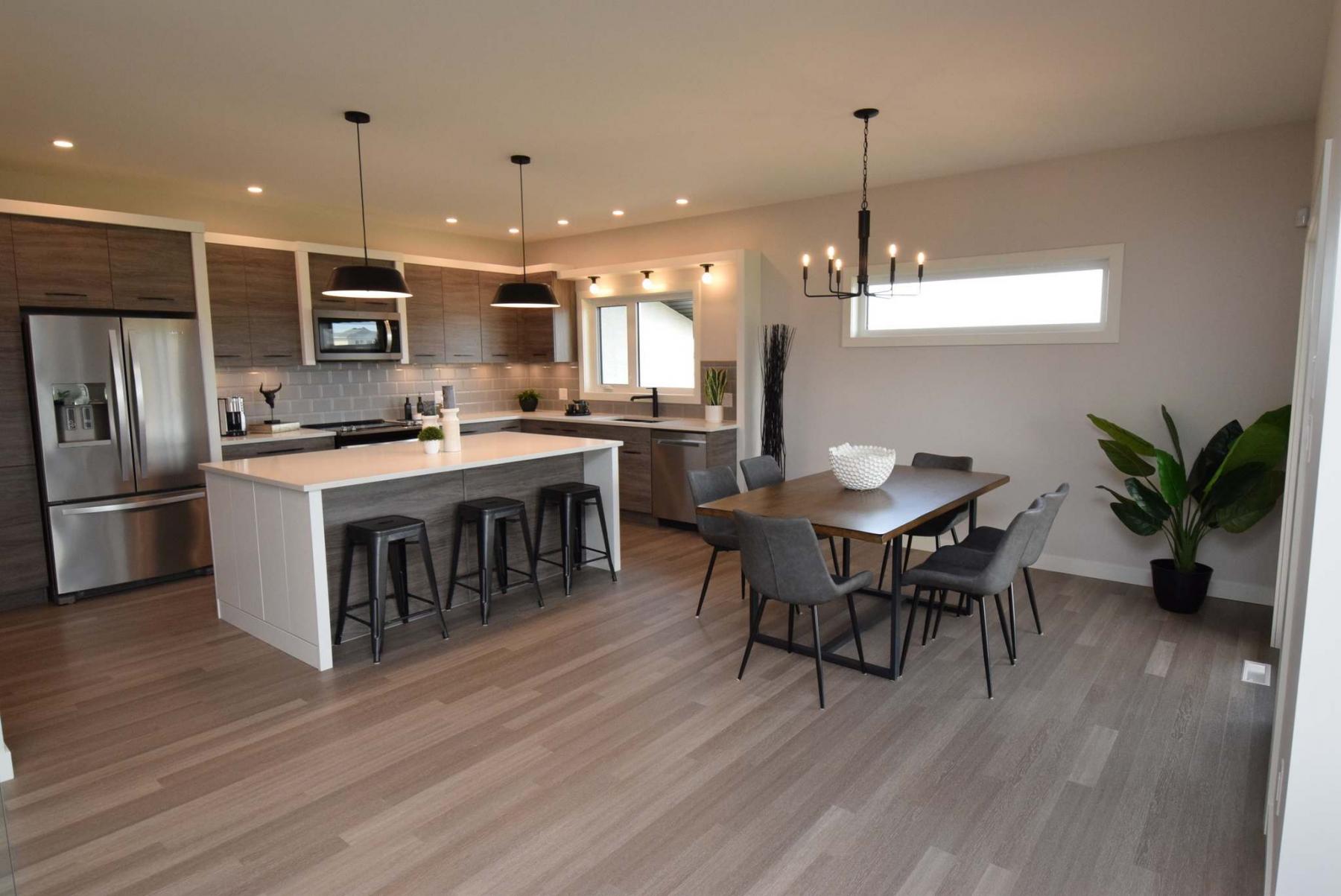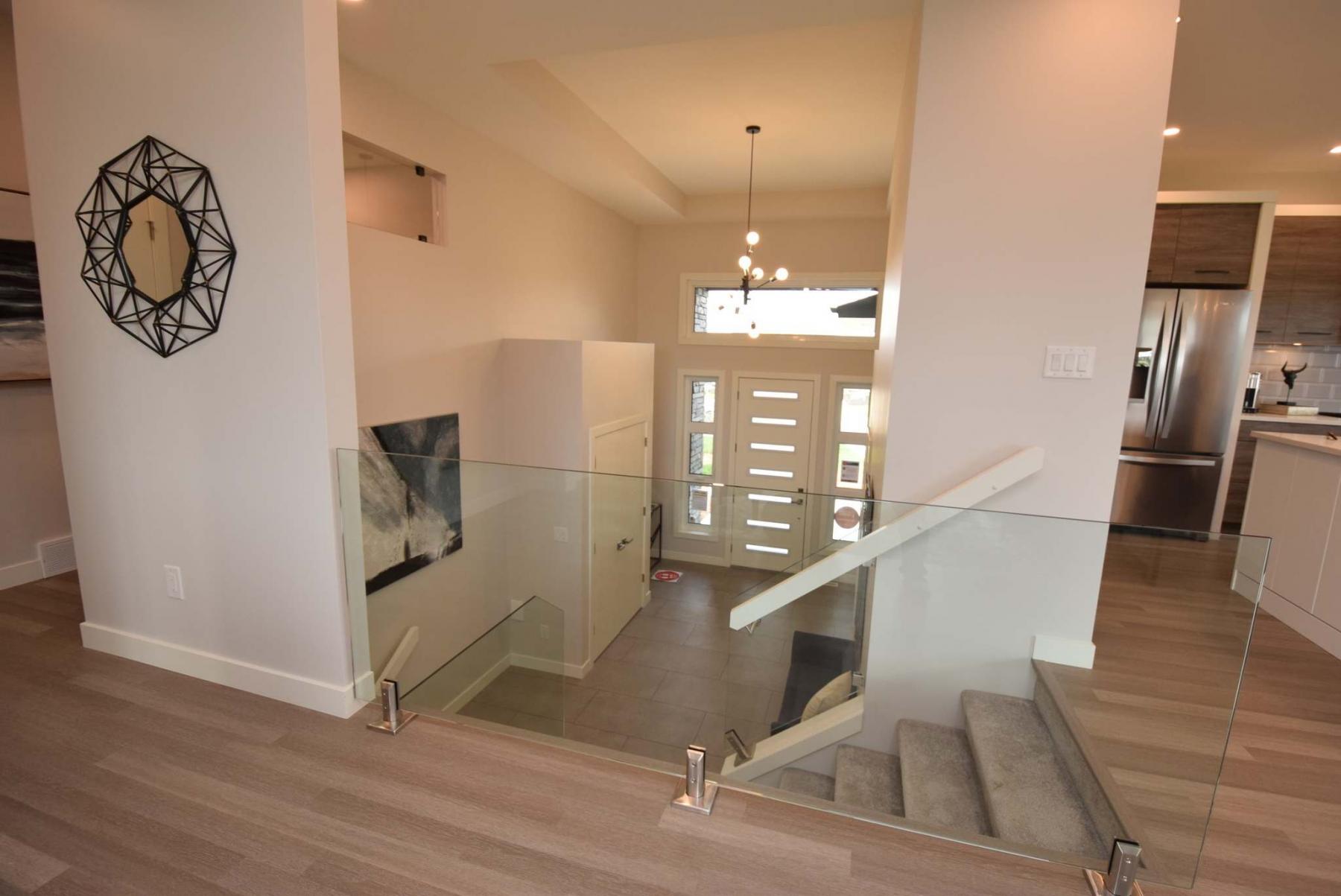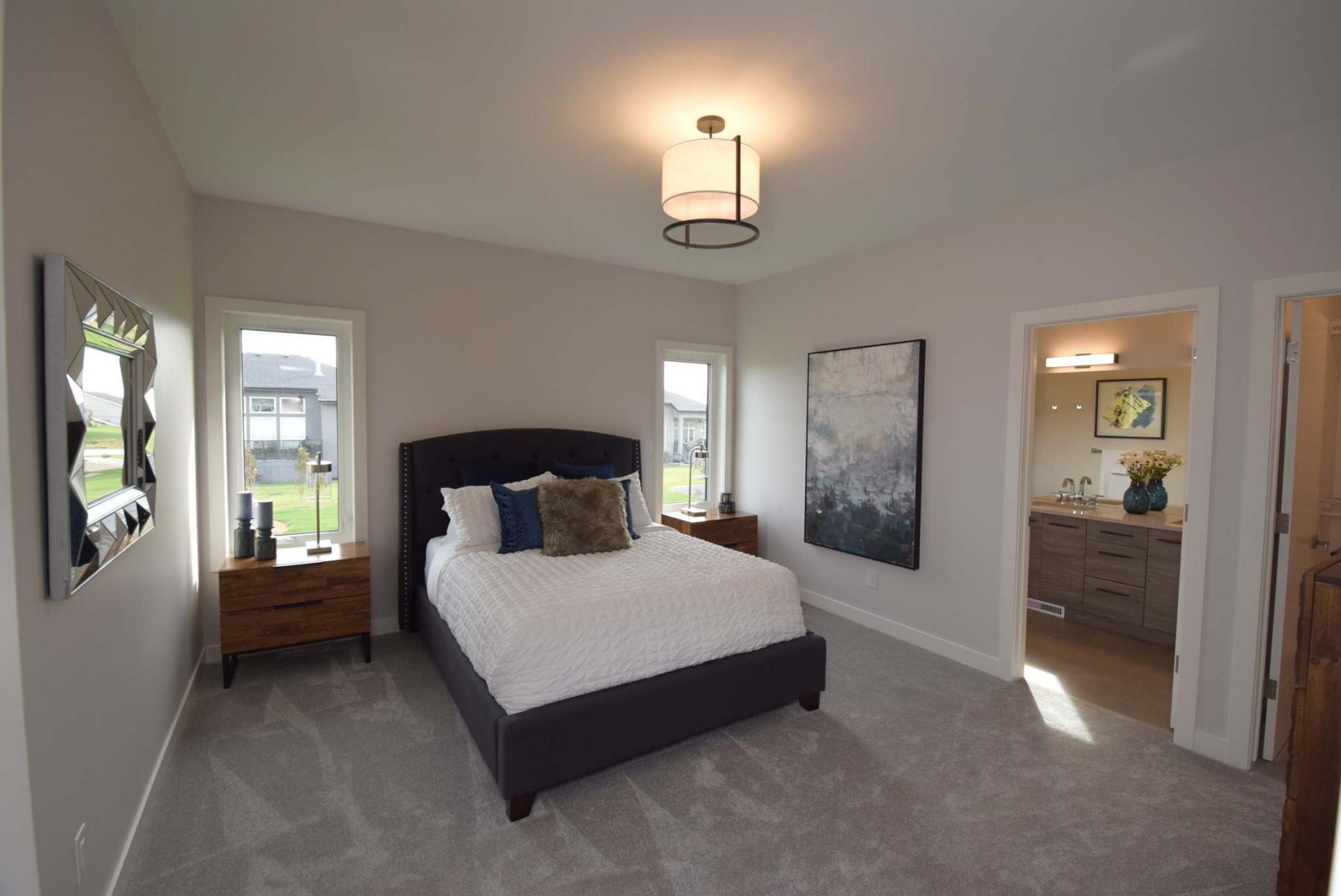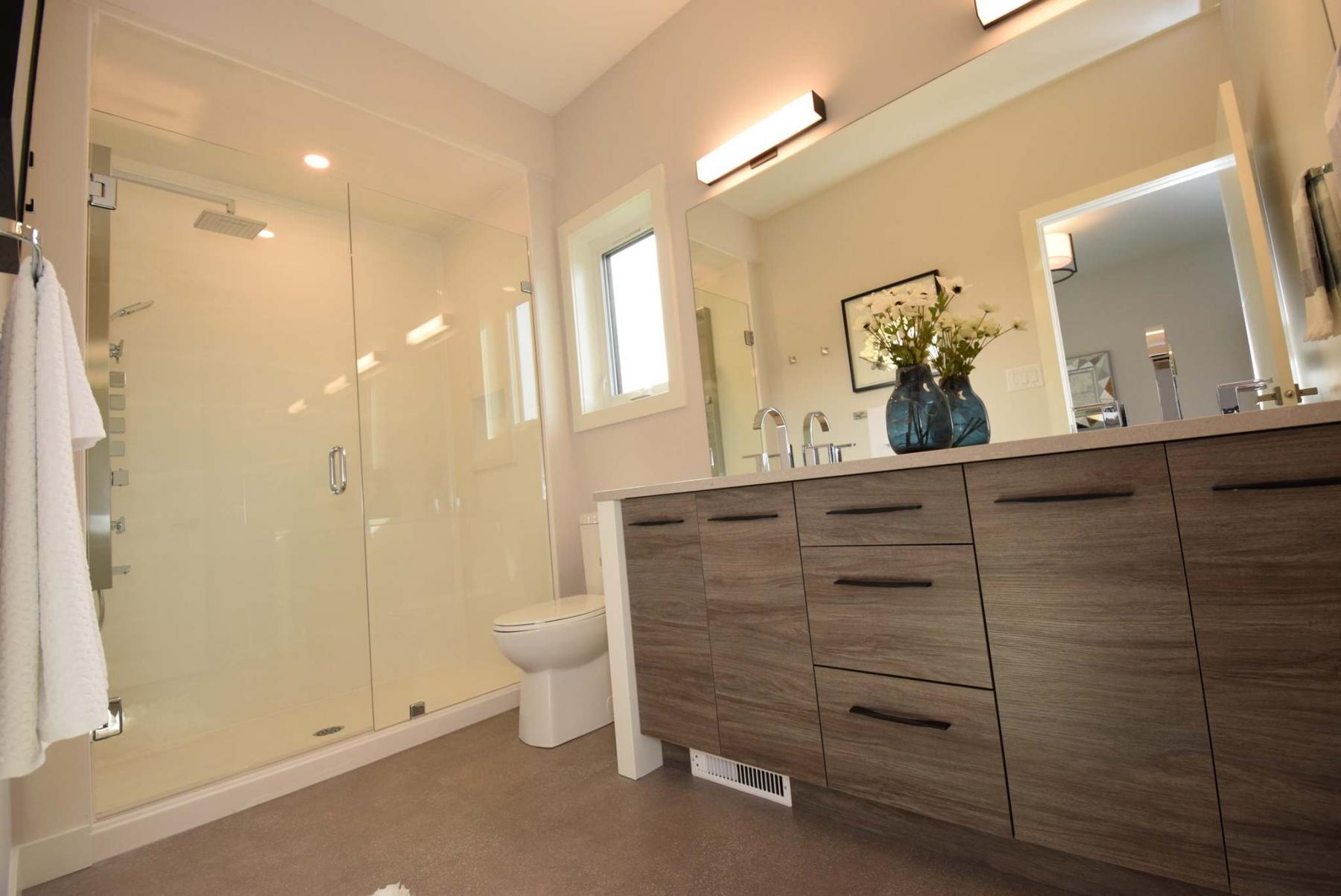 When you think of a raised bungalow you tend to visualize a home with everything on one level — plus a big, bright basement with high ceiling and huge windows that let in tons of natural light.
The designers at Paradigm Custom Homes have taken the raised bungalow concept to a new level in their 2020 Fall Parade of Homes show home at 6 Erb Farm Rd. in Oak Bluff West, says Sean Kirady of Re/Max One Group, sales representative for the brand-new 1,742-sq.-ft. design.
"The foyer of this home is simply incredible," he says. "Everyone who's gone through the home has loved its size, two double closets,and especially its 15-foot-high ceiling. This is the ultimate raised bungalow."
Indeed. With all that ceiling height and volume, you'd swear you just set foot in a two-storey home.
Yet, once you ascend the staircase that leads up to the main floor — it's a full eight steps up from the elegantly-tiled foyer — the home is unmistakably a bungalow with every space on one level.
However, when you look back toward the front of the home from the quietly spectacular great room, there's the dazzling foyer below, light cascading into the great room from huge windows either side of the front door and an oversized transom window above it.
"A tempered glass panel that borders the staircase allows all that light to flow into the great room," says Kirady. "Paradigm's design team really knocked it out of the park with that design feature. It's stunning, yet practical."
Then there's the wide-open great room, which is divided into two distinct areas — an entertainment-friendly kitchen/dining area to the left, and a captivating living room to the right.
Jones says the living room has been a hit with Parade-goers.
"Everyone has loved its entertainment unit, which features a simple, oversized TV niche with a ribbon-style fireplace to its left. The feature wall around the fireplace is made of a concrete-like material called Dekton. In this case, it has a patina that gives it cool, metallic look. A 10-foot tray ceiling above adds volume, while a huge picture window lets in more natural light."
Then there's the kitchen/dining area, a gargantuan area that's ideal for hosting large gatherings — or providing large, active families with the space they need to spread out and eat breakfast in orderly fashion before heading to work and school in the morning.
"The dining room can accommodate a table that can hold anywhere from six to 10 guests, depending on your needs," Kirady notes. "It's also next to sliding patio doors that lead out to a big two-level deck and fully-landscaped backyard. The doors also let in more natural light along with a transom window on the side wall and big window over the kitchen sink."
All that natural light is then tempered by a wealth of warm finishes: two-inch-wide laminate plank flooring that features varying light and medium taupe hues, a host of thermofoil cabinets featuring a weathered wood look, off-white quartz countertops and a smashing raised taupe tile backsplash with contrasting off-white grout.
"I really like the kitchen," adds Kirady. "Space was opened up by going without a walk-in pantry. With its abundance of cabinets, oversized island, modern light fixtures and stainless appliances, it offers a level of style and functionality that's unmatched."
The same could be said of the semi-enclosed bedroom wing, which was placed unobtrusively to the right of the living room. Private yet accessible, it holds three large bedrooms and a well-appointed four-piece bath.
"It was designed to maximize separation," says Jones. "The master suite was placed at the front, and then the two kids' bedrooms were placed down a hallway to the left. The kids have their own bathroom and their parents have their own private retreat."
And what a retreat the master suite is. At 13-by-15 feet, it's just the perfect size — not too big or too small.
Windows set on either side of the king-size bed let in loads of natural light while maintaining privacy, a big walk-in closet provides ample storage place for wardrobe and accessories and a refined ensuite finishes things off in functional style.
"It features a walk-in shower that comes with a surround made of great-looking, low-maintenance cultured marble panels, a taupe tile floor, and beautiful vanity with quartz countertops with dual sinks," Kirady says. "It's a gorgeous space."
Jones adds that more style and function can be found downstairs in the fully-finished lower level.
"A nine-foot ceiling and two huge, well-placed windows give the rec room a bright, airy feel," he says. "There's a media area with huge ribbon fireplace, games area, and wet bar, plus two bedrooms and a three-piece bath. I particularly love the stairs off the huge mud/laundry room that lead up to a door that leads into the garage. It's a great feature for families."
Kirady says the imaginatively-designed home gives the term "raised bungalow" a whole new meaning.
"It's a design that offers lots of wow factor. Yet, it's also very functional," he says. "Everyone who's viewed the home has been impressed with every aspect of its design. It's the perfect family home with all its style, function and great location."
lewys@mymts.net
The Details
Builder: Paradigm Custom Homes
Address: 6 Erb Farm Rd., Oak Bluff West (2020 Fall Parade of Homes Entry)
Style: raised bungalow
Size: 1,742 sq. ft.
Bedrooms: five
Bathrooms: three-and-a-half
Price: $777,000 (Includes lot, appliances & GST)
Contact: Sean Kirady, Re/Max One Group, 204-233-9396 or Ryan Jones, Re/Max One Group, 204-995-3371