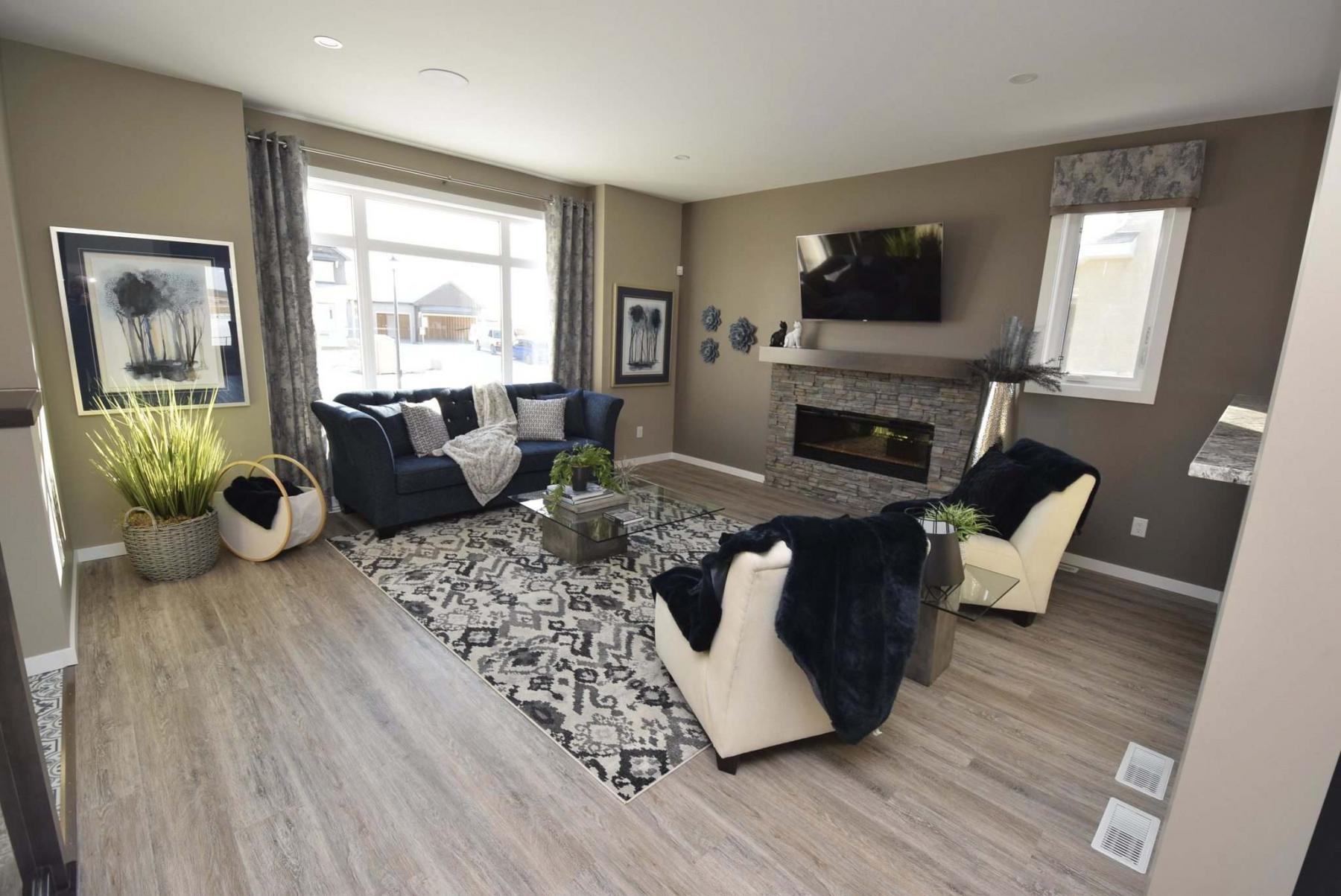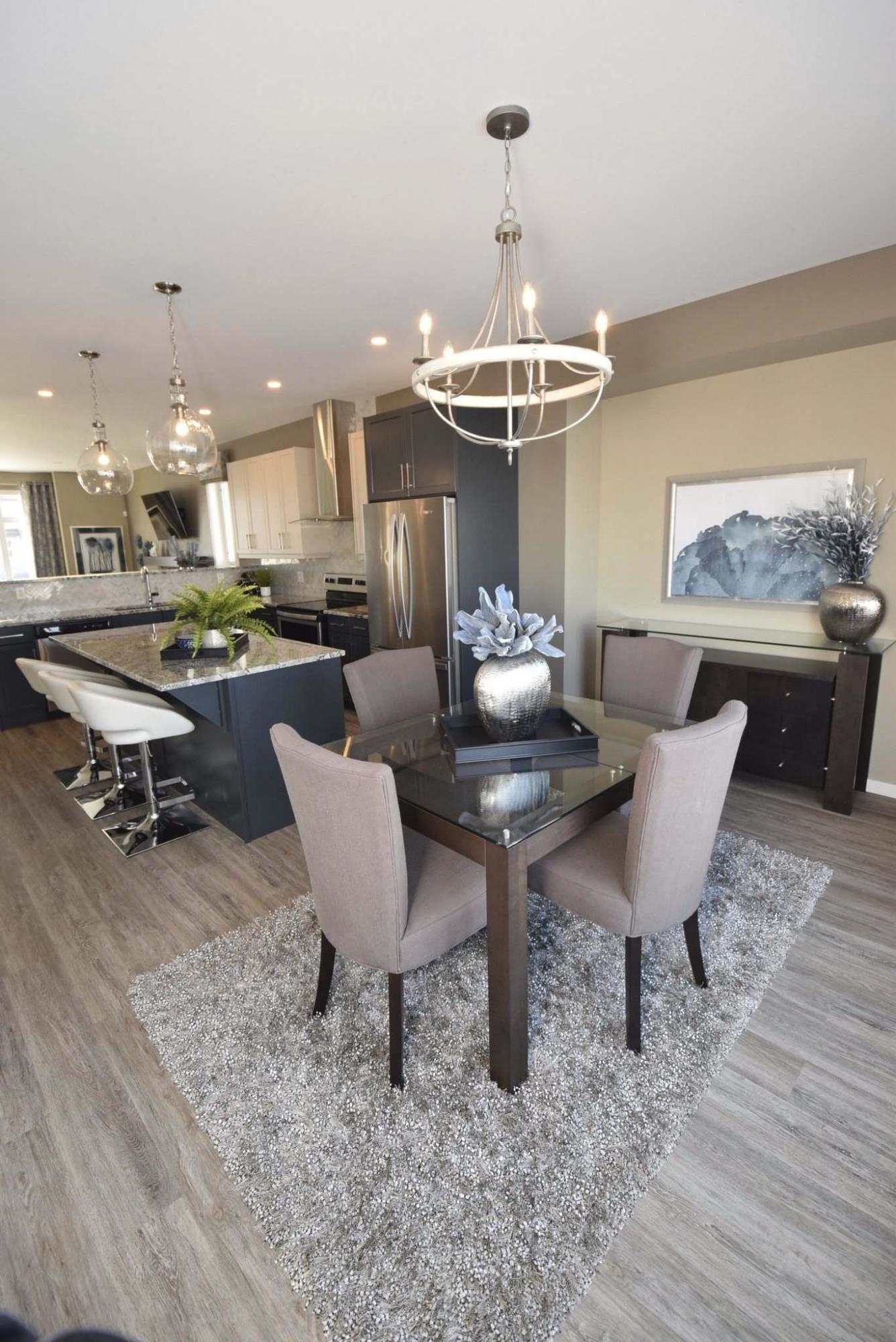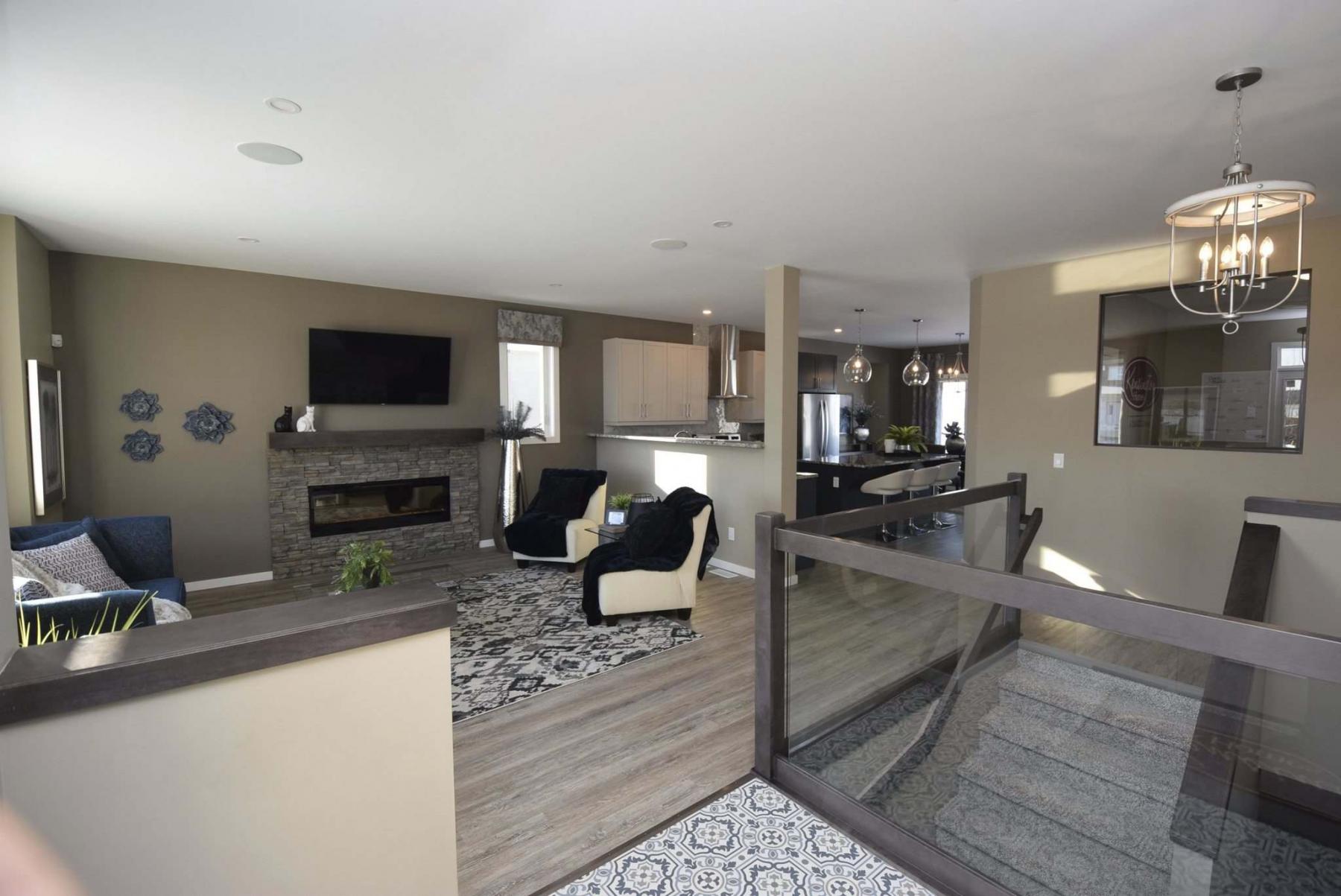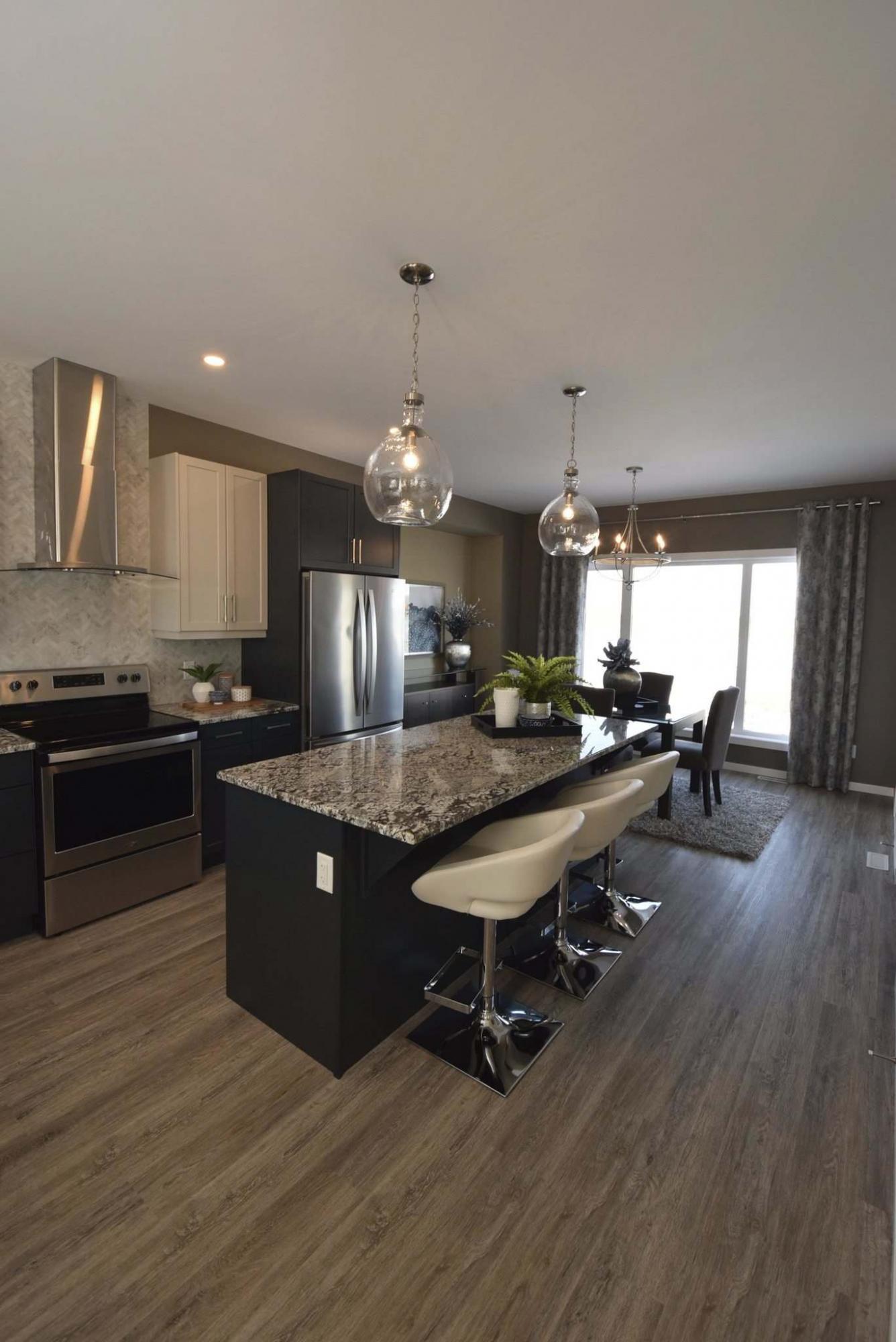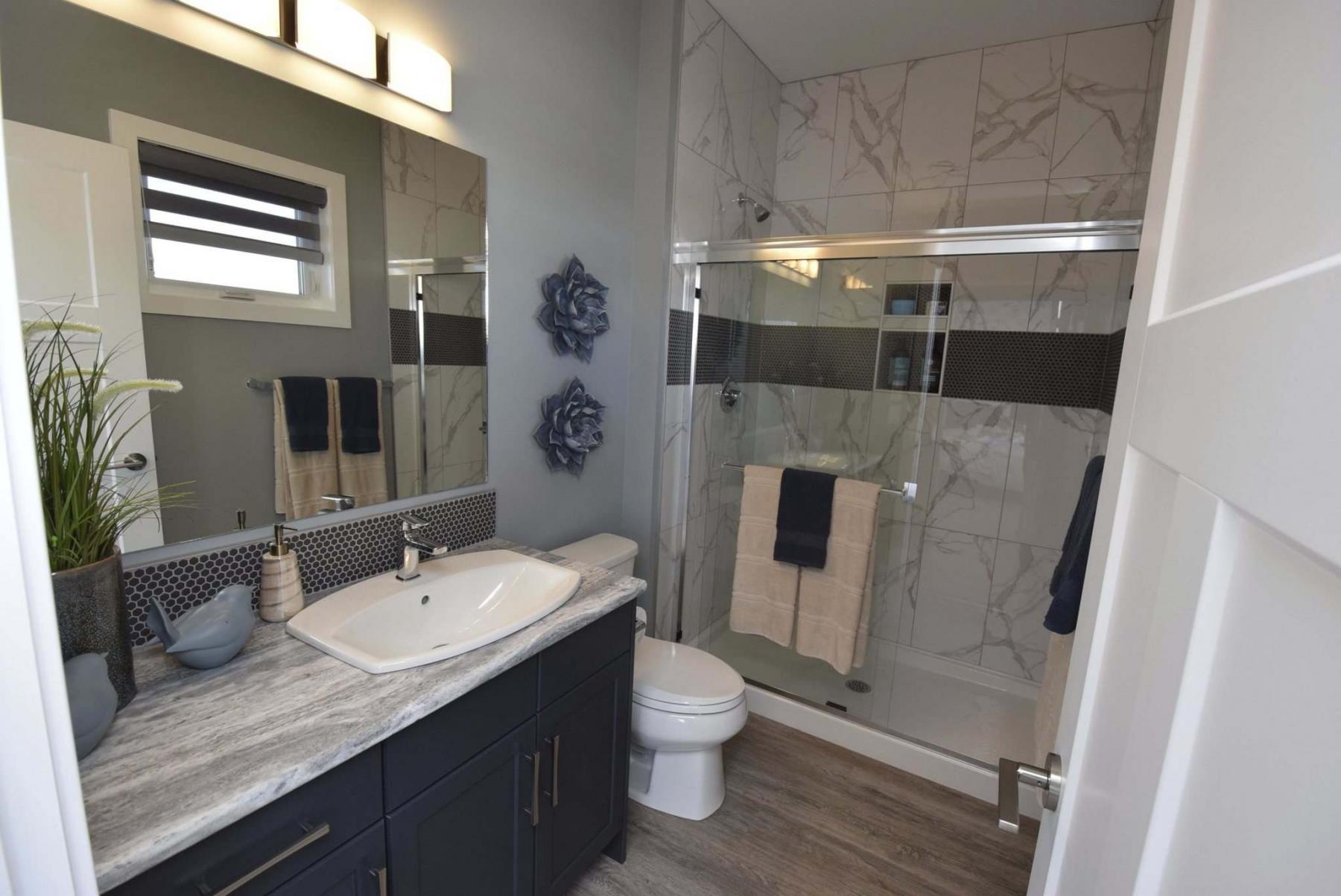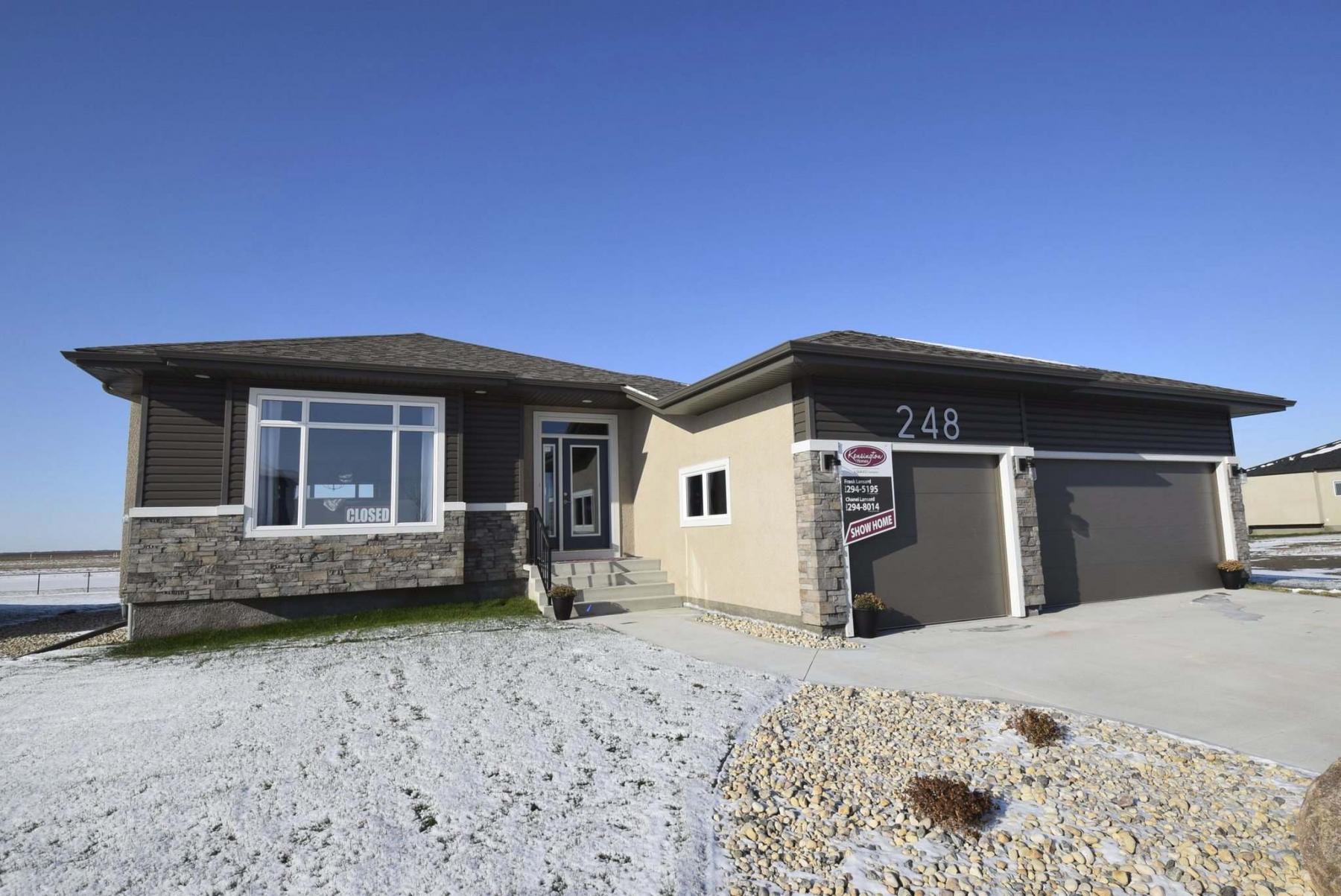 It's a double-edged sword to have an abundance of space for designing a new home. Square footage is good, wise use of that square footage is imperative.
If all that space isn't used wisely, the home stands to become an also-ran in short order.
Kensington Homes' design team took that to heart in designing 248 Petryk Terrace, a.k.a. the Winchester, Frank Lansard of the Powell Property Group said.
"Kensington's design team took full advantage of the opportunity to build a spacious bungalow on an 80-foot-wide lot out here in the country," he says. "At 56 feet wide and 1,601 square feet in size, the Winchester is an impressive new design."
'It's a real answer to the type of home people want in the city but can't get -- a spacious bungalow on a large lot'-- Realtor Frank Lansard, on Kensington Homes' Winchester model and its Grande Pointe Meadows location
The home's width comes into play the moment you set foot inside.
As expected, the foyer is wide and welcoming; no surprise there. That said, the space to its immediate right — a long, rectangular mud room — is.
"Going with a mud room instead of a walk-in coat closet was a great idea," Lansard said. "Everyone who's gone through the home has loved it. It's very accessible, there's lot of room for guests to hang up their coats and it provides easy access to the attached triple garage."
The extra-wide, tiled foyer — which is neatly separated from the adjacent family room by a short, one-third height wall on its left-hand side — then transitions seamlessly into a striking great room that features a unique yet functional design.
A four-foot-high wall with a granite overhang placed just shy of its centre point accomplishes two purposes.
First, it defines the family room while subtly separating it from the kitchen and informal dining area.
Second, its modest height allows natural light from large picture windows on the family room's front wall and kitchen's rear wall to flood the great room.
"At the same time, a wide hallway makes it easy to access the kitchen/dining area," he said. "The kitchen is a luxurious space with granite countertops, thermofoil cabinets, under-cabinet lighting and a herringbone tile backsplash. The dining area — which has a patio door that leads out to a covered deck in the backyard — is a spacious area that can hold a table for six to eight."
A wide hallway between the spacious yet cosy family room and kitchen then takes you into the bedroom wing, which contains a big main bath with soaker tub and three bedrooms.
Once again, the Winchester's ample width comes into play, as both secondary bedrooms are huge.
Meanwhile, the master suite — which is tucked away to the left at the end of the hallway — is not only extra big and bright, but also very well-appointed.
"All kinds of natural light come in from two windows on either side of the bed and a large window on its rear wall," Lansard said. "It also has a patio door that provides access to the covered backyard deck. (There's also) a luxurious ensuite with beautiful custom tile shower and a huge walk-in closet with all kinds of storage space."
He said the Winchester is the type of home an increasing number of home buyers are seeking.
"It's a real answer to the type of home people want in the city but can't get — a spacious bungalow on a large lot. Best of all, it's in a great location that's just minutes outside the city. Grande Pointe Meadows is about eight minutes from Sage Creek, and does a great job of bridging the gap between the city and further-out communities."
Likewise, the home — which comes in sizes ranging from 1,601 sq. ft. to about 1,900 sq. ft. — offers families the space, style and flexibility they're looking for.
"It's a comfortable family home that's modern, yet has a nice country feel," Lansard said. "If you're looking to build a spacious bungalow on a big lot in an area that's outside the city but that's not too far out, come out and take a look at this great new design, and the new community of Grande Pointe Meadows."
lewys@mymts.net
The details
Builder: Kensington Homes
Address: 248 Petryk Terrace, Grande Pointe Meadows
Style: bungalow
Size: 1,601 sq. ft.
Model: the Winchester
Bedrooms: three
Bathrooms: two
Price: $549,900 (includes lot, landscaping, upgrades, GST)
Contact: Frank Lansard, Powell Property Group, 204-294-5195 or Chanel Lansard, Powell Property Group, 294-8014