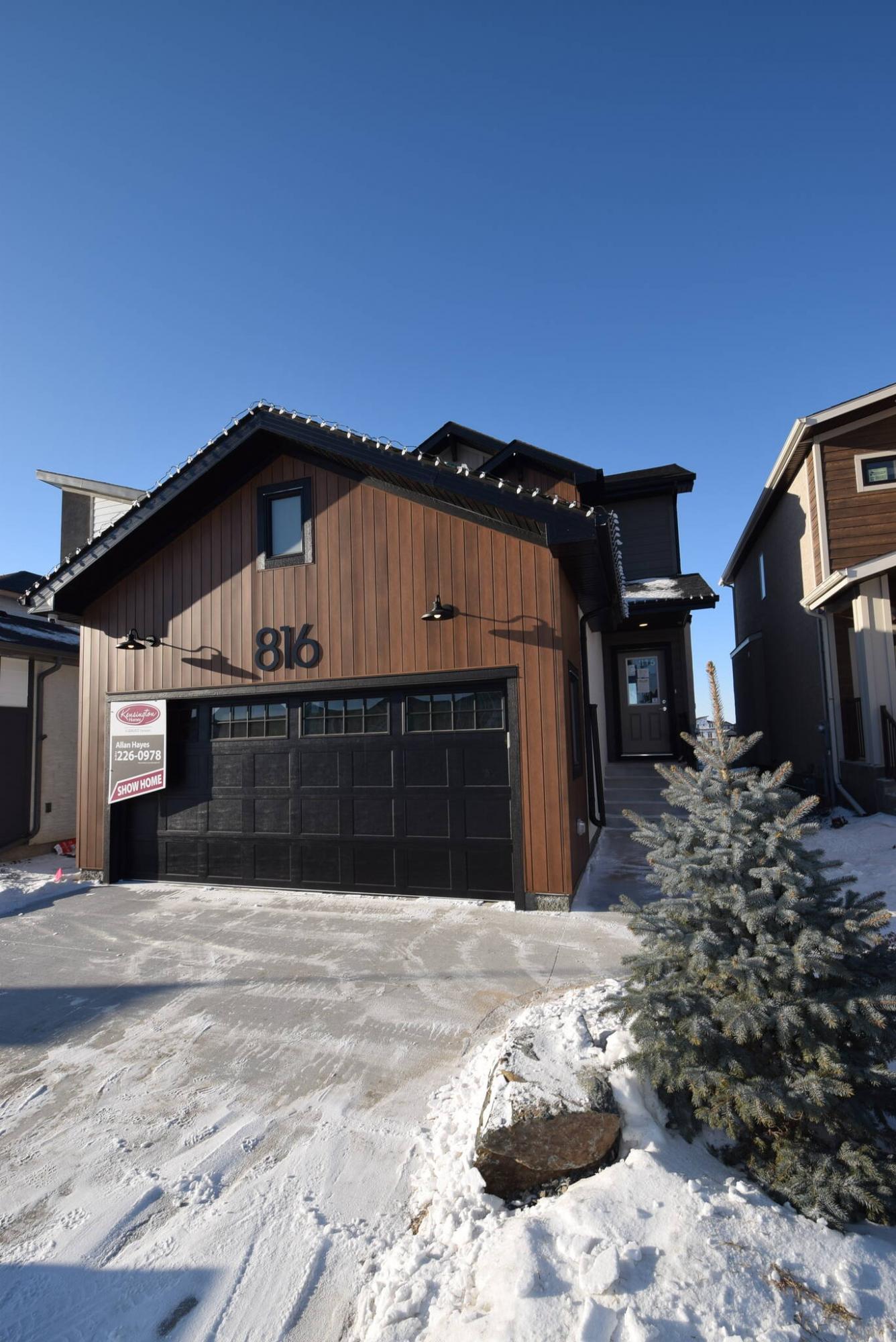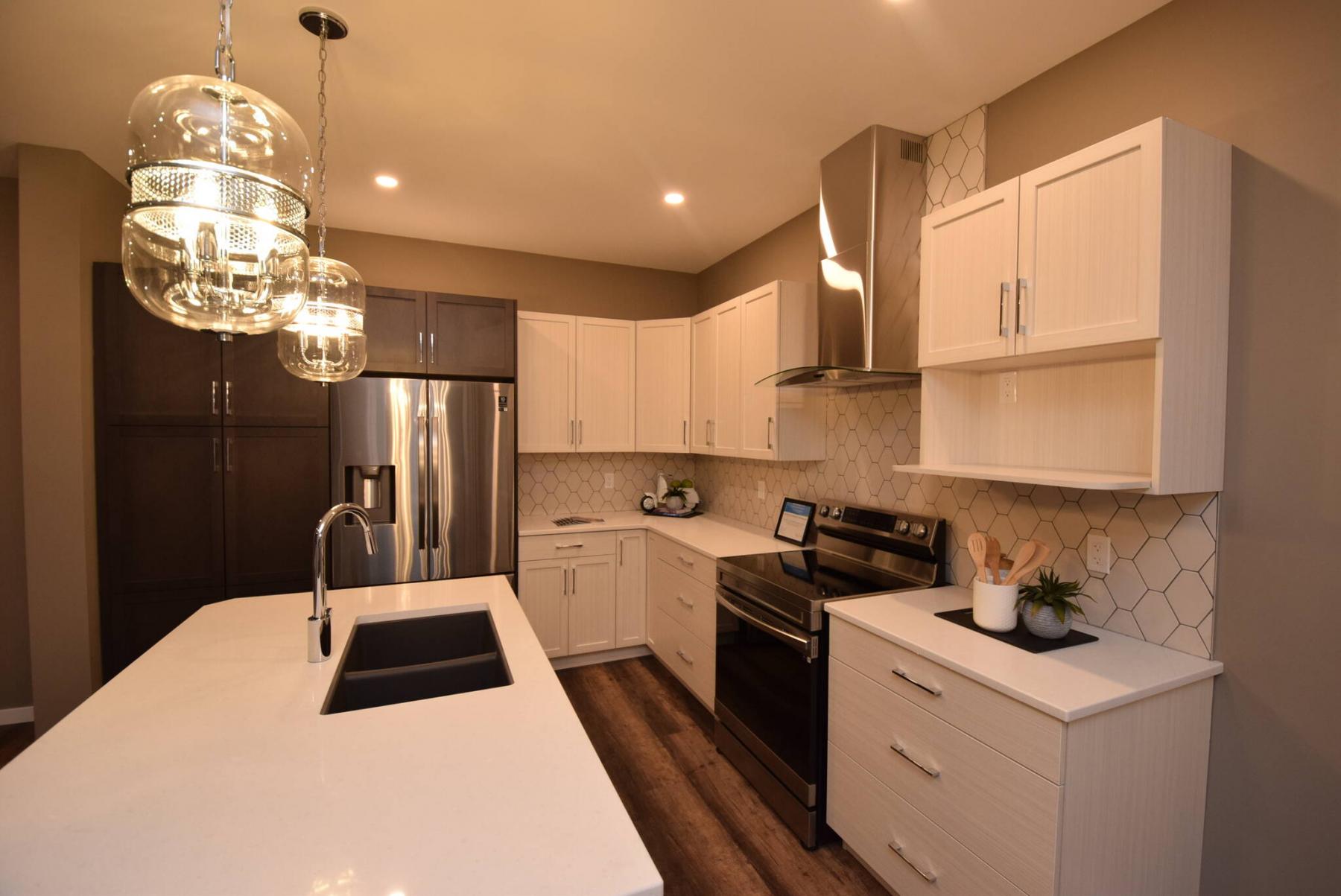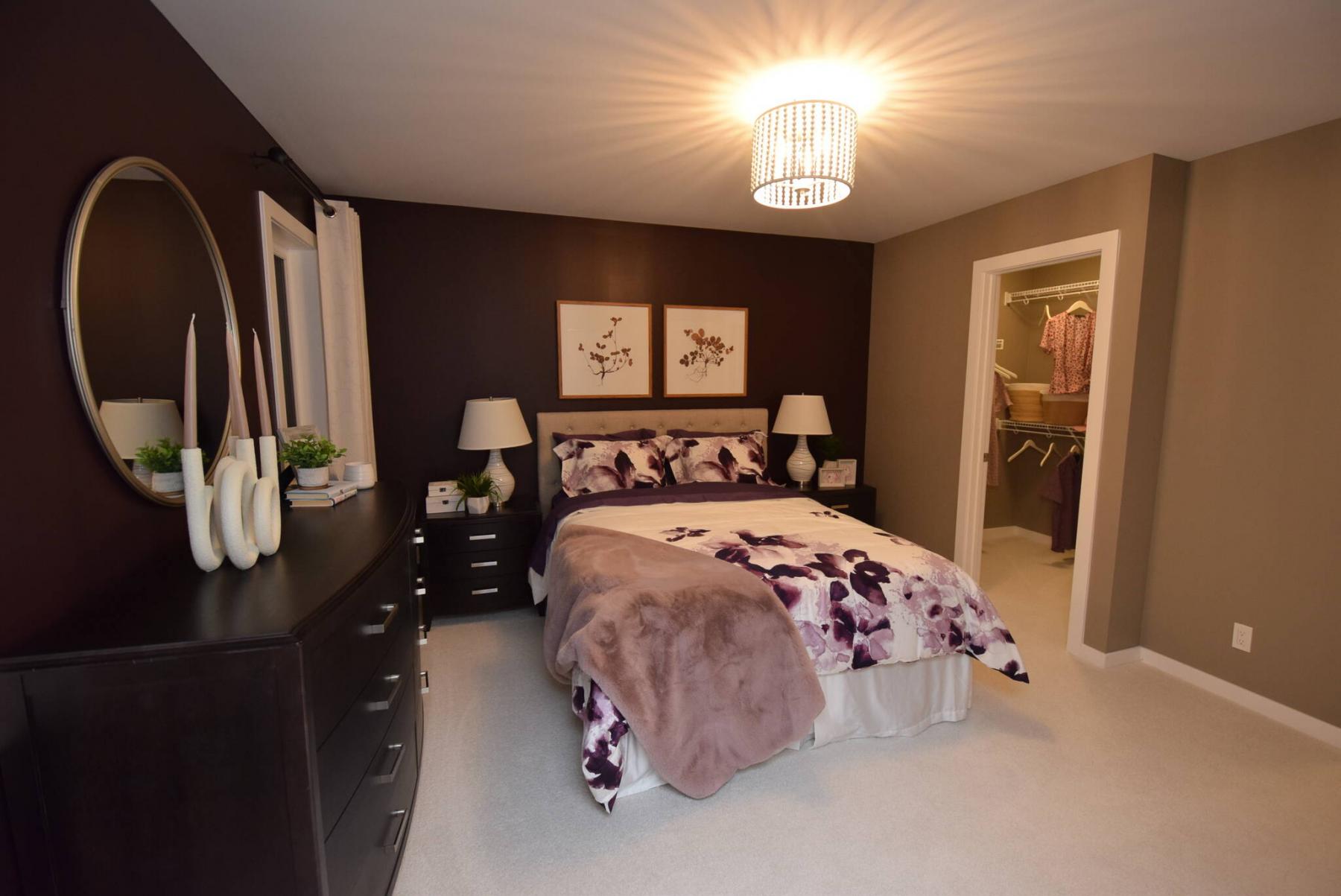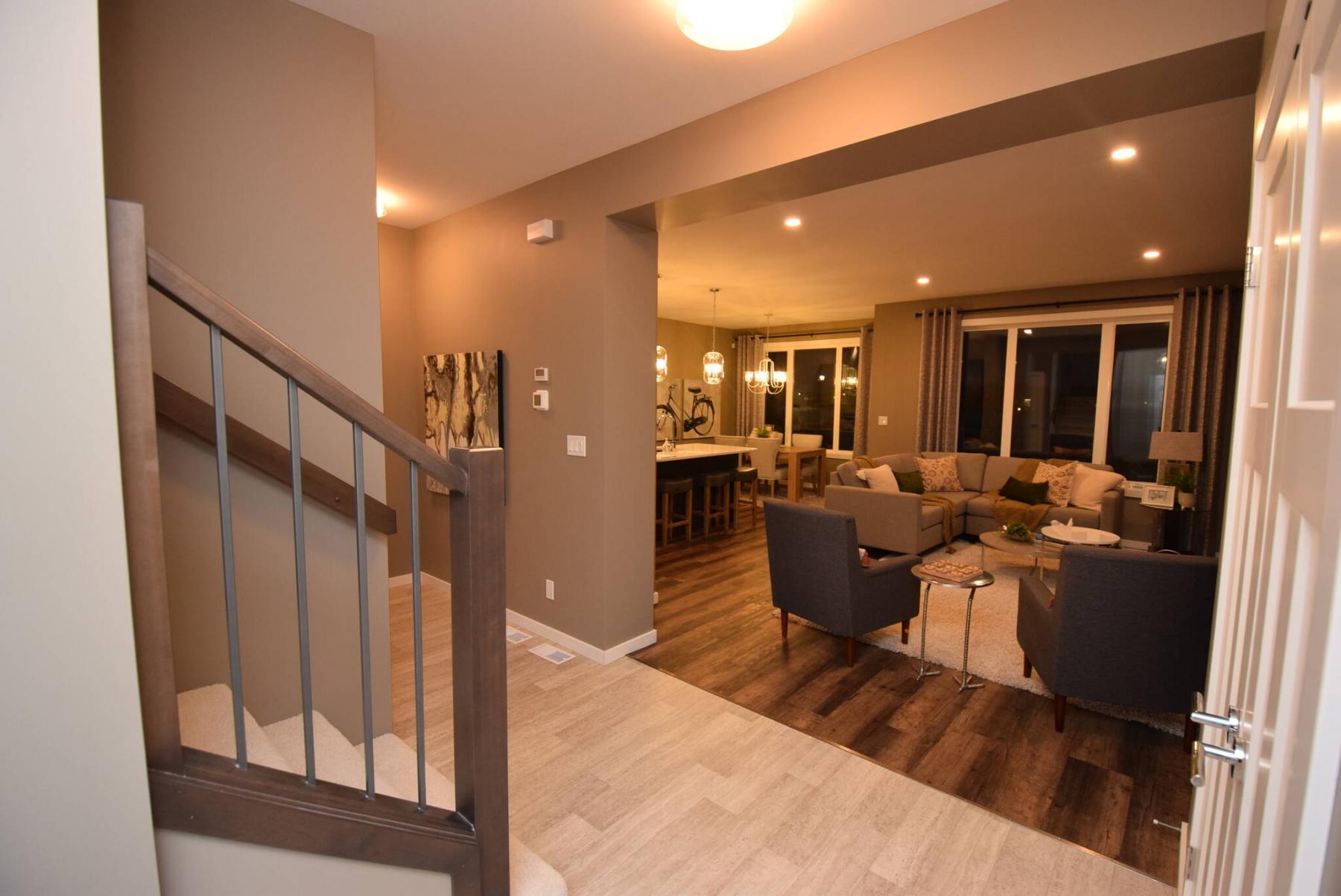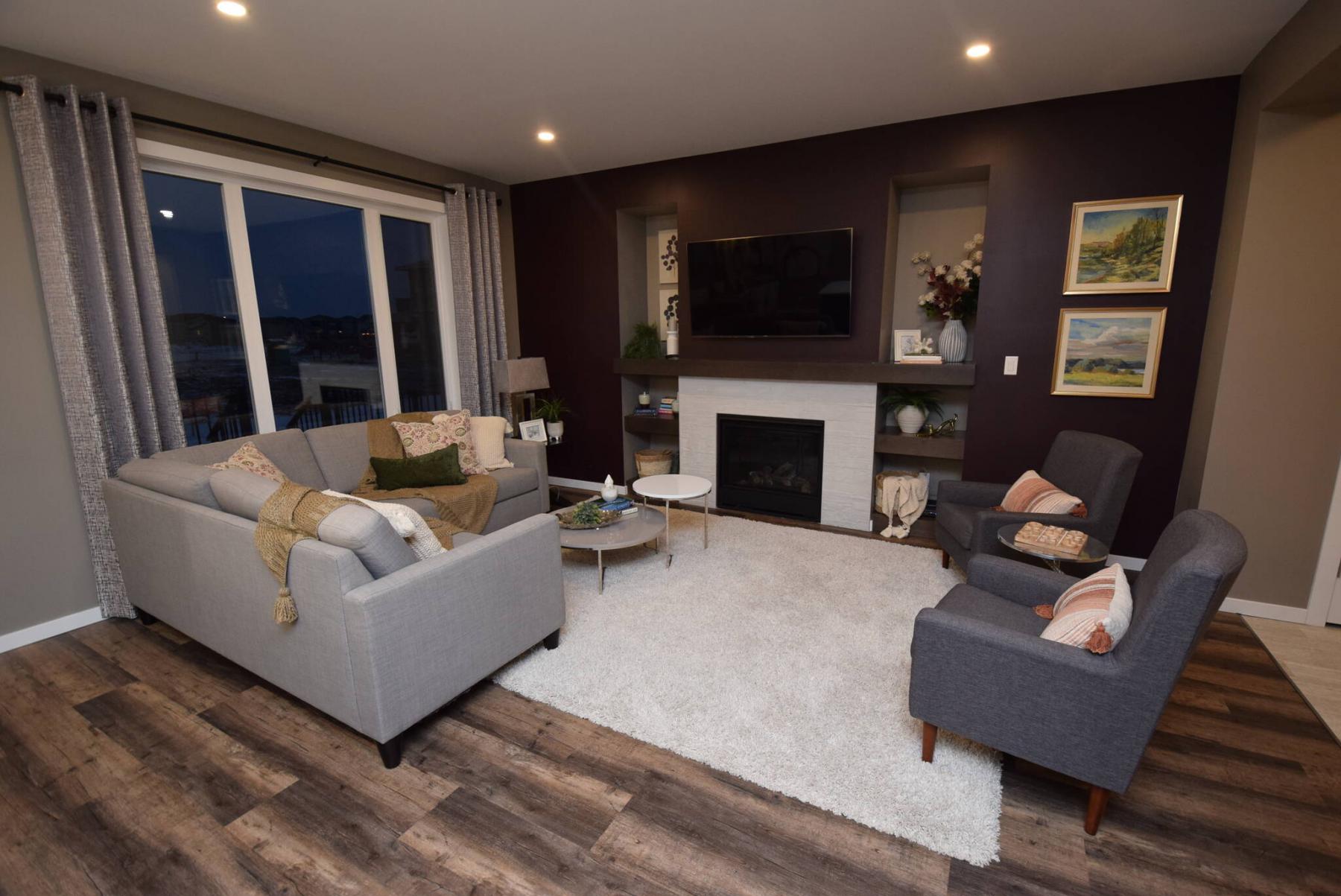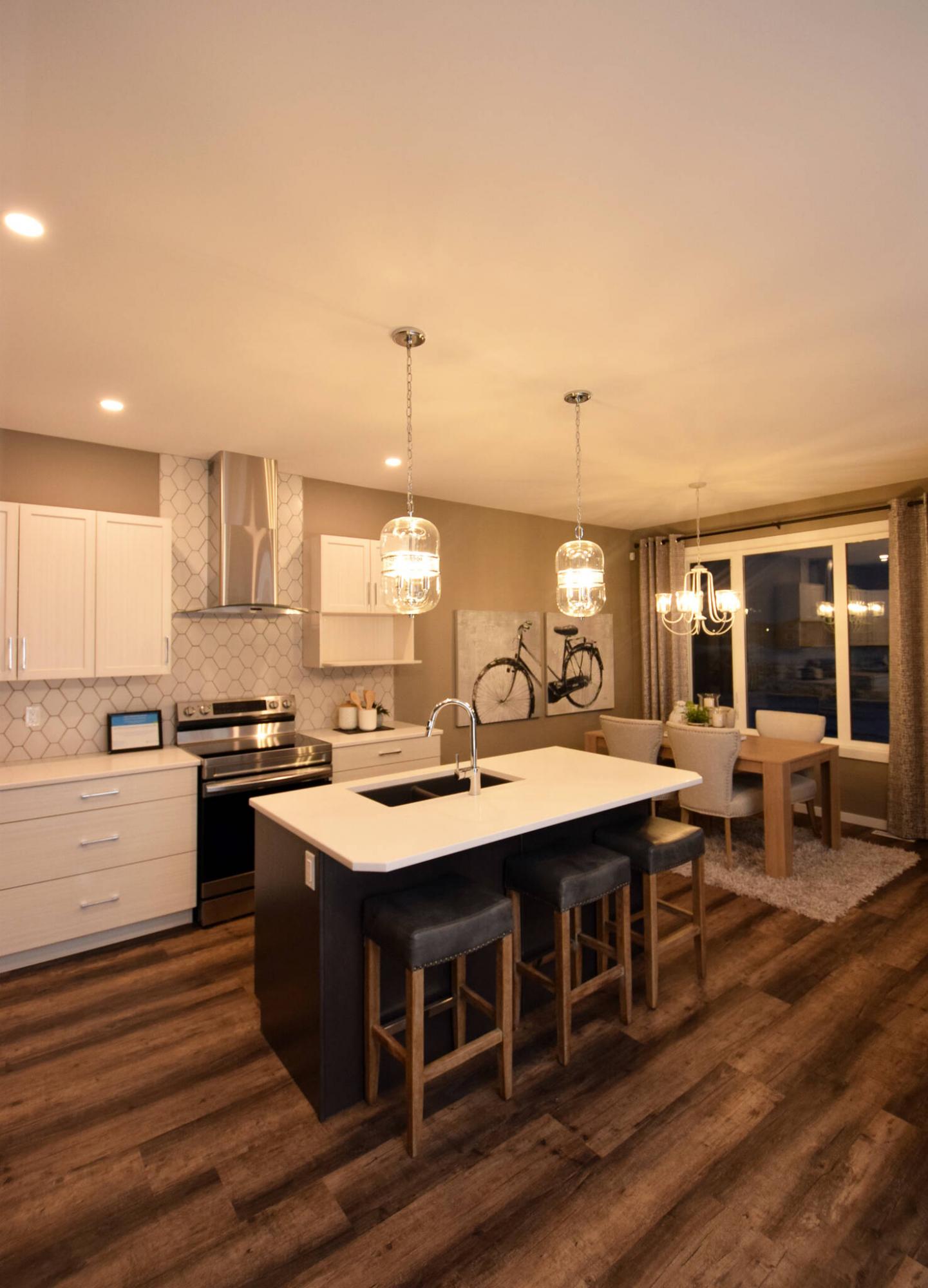 These days with construction costs of new homes having risen due to supply chain shortages brought on by the COVID-19 pandemic affordability is more important than ever for consumers.
However, affordability comes with a caveat: to achieve it, a home must be reduced in size to cut costs.
At the same time, prospective new home buyers are demanding that smaller homes deliver the same livability as larger ones.
Alan Hayes, Kensington Homes' new homes sales representative for the Highbrook, their new show home at 816 De La Seigneurie Blvd. delivers an exceptionally high level of livability.
"There's absolutely no wasted space in this home," he says of the 1,574 square-foot two-storey design. "Everyone who's been through the home says it feels far bigger than its listed square footage."
Right from the get-go, it's apparent that Kensington's design team really put their thinking caps on when they drew up the plan for the Highbrook.
Immediately upon entry, its roomy foyer transitions smoothly into a wide landing area that's defined by light taupe vinyl flooring that replicates the look of weathered wooden planks.
The upper-level stairs are tucked away neatly to the left, an eight-foot-wide entrance provides seamless access to the main living area and a wing to the left adds some much-needed utility.
"It holds a powder room and a large mudroom," notes Hayes. "Families enter the home from the garage 99 per cent of the time, so it gives them lots of room to bring in sports equipment and groceries. You could install a locker, or even put in a main floor laundry area."
Thanks to the ultra-wide entrance, entry into the Highbrook's main living area is effortless.
Best of all, when you combine its exceptional width with the generous landing, there's a palpable sense of space, this feels like a 2,000 sq. ft. home, not a home that checks in at just under 1,600 sq. ft..
Hayes says that sense of space continues in the main living area.
"People want an open-concept area, and Kensington's design team delivered that here. An efficient layout ensures that each space is functional. There's plenty of room to create in the kitchen, ample space to seat six to 10 guests in the dining area, and the family room is spacious and beautifully-finished."
In essence, the main living area is efficient yet elegant.
There's plenty of room to move not only within each space, but between them.
A pair of large windows, one behind the dining area, the other on the family room's rear wall, are well-positioned to let in loads of natural light, while a wonderful cross-section of earth tone finishes give the area a warm, relaxing feel.
"I really like how the flooring in the foyer and landing matches the portobello cabinets in the kitchen," he says. "Vinyl plank flooring with medium and dark brown highlights adds warmth along with an espresso pantry and island with espresso base. A hexagonal light taupe backsplash and off-white quartz countertops provide texture and contrast."
An open, inviting family room then caps of the great room off in subtly stunning fashion.
"A gas fireplace with textured white surround pops in the middle of an entertainment unit with maple mantel and shelving and a dark brown feature wall," says Hayes. "Everything just goes together beautifully."
Head upstairs, and the Highbrook's efficient, eminently livable design continues without missing a beat.
A large four-piece bath and three bedrooms, revolve around a wide landing. Because there's no hallway to take up space, each bedroom is a good size.
The primary bedroom, which was situated on the opposite side of the landing to separate it from the secondary bedrooms, is a retreat that promotes rest and relaxation, he adds.
"Its colour scheme, dark brown feature walls behind the bed and on the rear wall, along with taupe walls and plush, light taupe carpeting, is really relaxing. A large walk-in closet and three-piece ensuite with a walk-in shower finish it off nicely."
A spacious, well-laid out lower level then adds another 600-plus square feet of livable space to the home, taking its total livable square footage to just under 2,200 sq. ft..
"Everyone just loves this plan," says Hayes. "It's a mid-sized home that delivers on livability, style and value in a big way."
lewys@mymts.net
Details
Builder: Kensington Homes
Address: 816 De La Seigneurie Blvd., Bonavista
Style: two-storey
Size: 1,574 sq. ft.
Model: the Highbrook
Bedrooms: three
Bathrooms: 2.5
Price: $595,000 (includes lot & GST)
Contact: Alan Hayes, New Homes Sales Representative, 204-226-0978