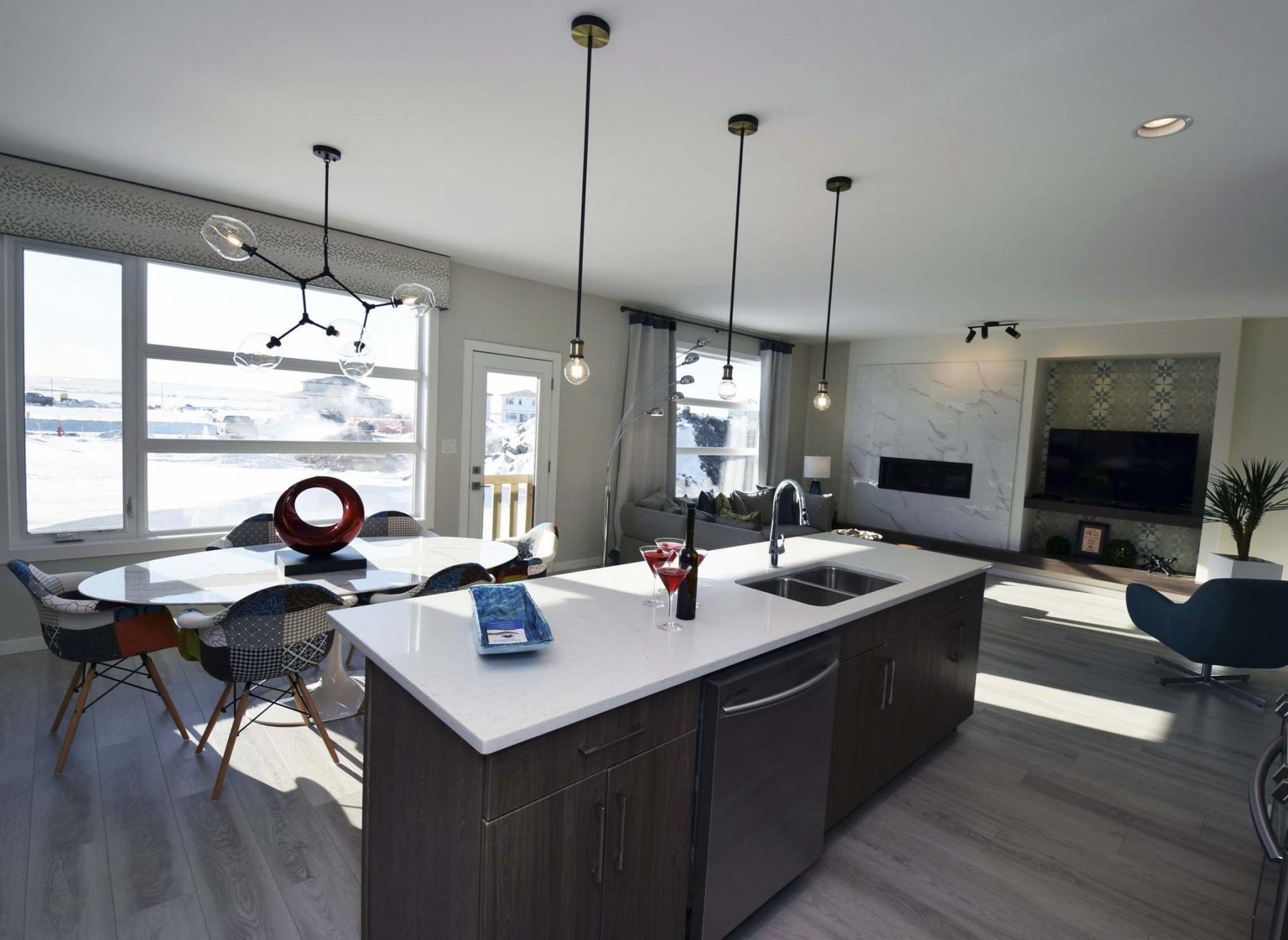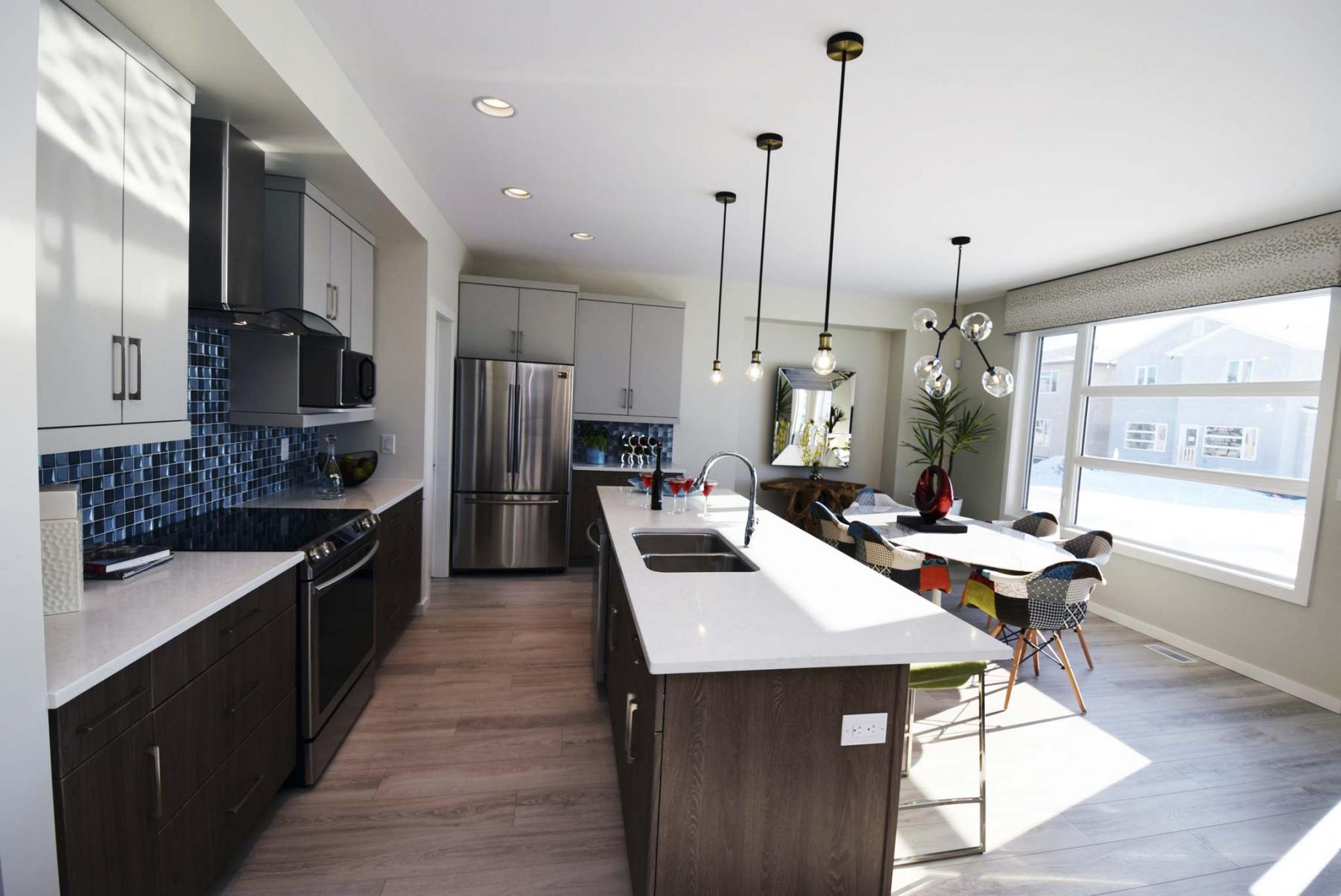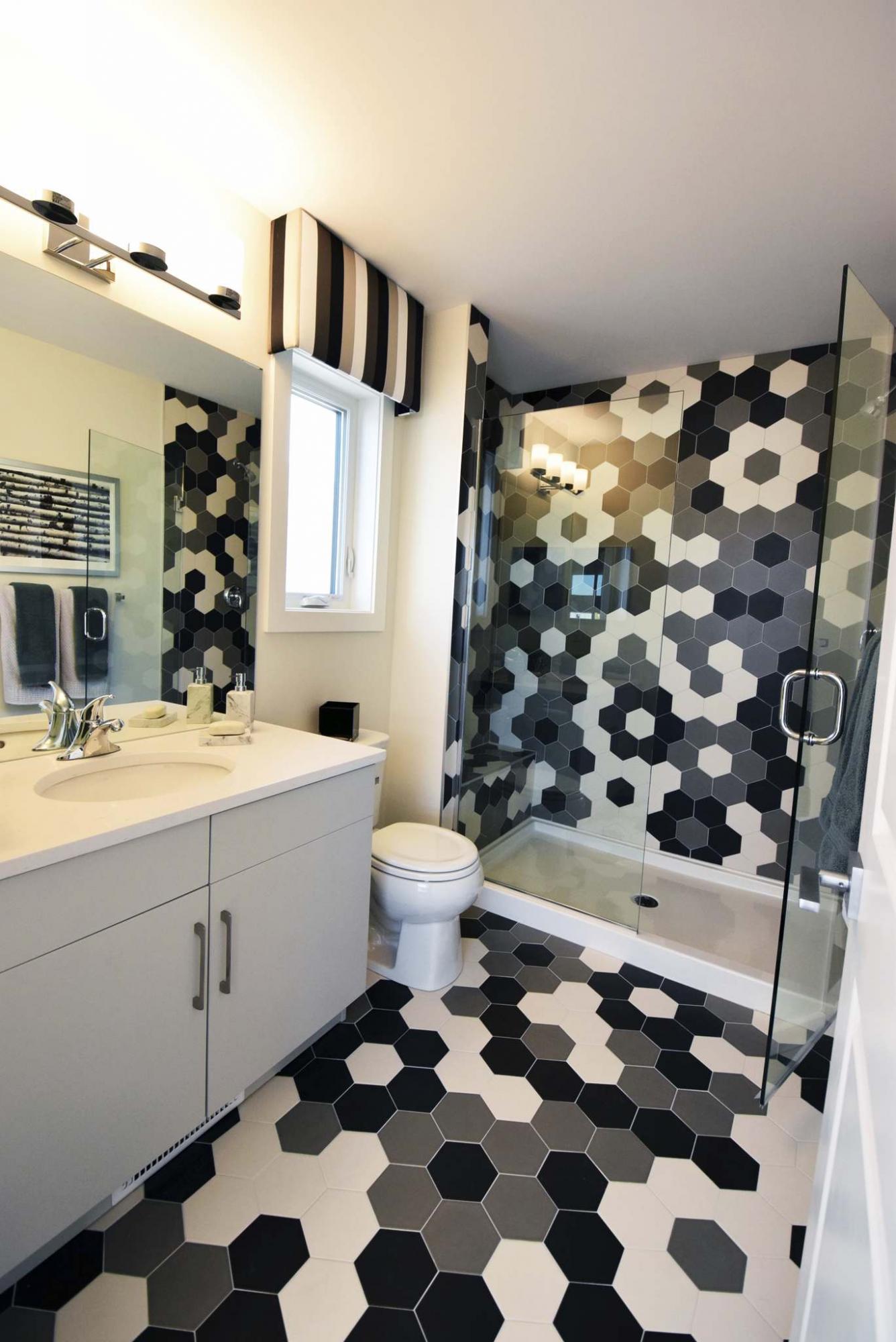 More than ever before large families are looking for value in a new home and this presents builders with a huge challenge.
Like it or not, they now must reconcile a family's need for space and function with budgetary constraints. Gone are the days when families signed off on luxurious, 2,500 sq. ft. homes. These days, the emphasis is squarely on practical luxury.
Spencer Curtis of Hilton Homes says his company has come up with a brand-new design — the Tara — to provide what families are looking for.
"This home has the features we put in a 2,300 sq. ft. home just a few years ago, yet it comes in at just over 2,000 sq. ft.," he says of the two-storey, four-bedroom, three bathroom home, which is situated on a mid-sized lot at 92 Skyline Dr. in Prairie Pointe. "Even though it's smaller, it's a very functional home."
The 2,069 sq. ft. home's functional design comes to the fore the moment you step inside.
Not only is the foyer wide and welcoming, but it also comes with a compact wing to its left that endows the home with an immediate dose of function.
"It holds a four-piece bath and a bedroom," says Curtis. "We designed the area to work for a multi-generational family or a big family that wants extra space. The bedroom could be used as an in-law suite, or as a den. Either way, it's tucked away in a nice, private area."
A wide, eight-foot-long hallway then leads into a bright, expansive great room that projects a modern yet warm vibe.
"Our goal was to create an area that was light and bright yet warm and cheerful. A pair of huge windows and patio door on the rear wall let in lots of light, while light/medium brown laminate plank flooring warms ups the area nicely. Its tones are bright enough to be modern and trendy, yet it's not too starkly modern."
Meanwhile, the island kitchen also features a wonderful mix of classic, modern and eye-catching finishes.
"Modern finishes such as light grey cabinets set up high and off-white quartz countertops are complemented beautifully by walnut-style thermofoil cabinets down low and a spectacular aqua blue tile backsplash," he says. "It provides a nice bit of pop and drama."
Curtis says the adjacent dining area complements the kitchen perfectly.
"As it's set up right now, we have a table for six in it, but there's lots of room for a table that seats 10 if one's needed. There's also a nook on the side wall for a sideboard, and the patio door between the dining room and living room takes you out to a big backyard deck."
Just steps away is the family room, which finishes off the great room with an added dash of daylight and understated elegance.
"A huge picture window lets in even more natural light, while a marble tile surround really makes the black-trimmed fireplace stand out. It's a great spot to visit in after dinner."
Head upstairs, and you find yourself wondering how Hilton's design team managed to get six spaces into the allotted space without jamming them all in. Remember, the Tara is 2,069 sq. ft., not 2,300 sq. ft..
"The upper level layout is just so efficient. There's an ultra-functional loft with two windows to the left of the stairs, a laundry room, main bath, two kids' bedrooms and a private master suite."
All six spaces are plenty big (the laundry room is massive), culminating with the appropriately luxurious master suite.
"It's all about space, light and texture," says Curtis. "There's room for a king-sized bed, a huge window lets in tons of natural light and the ensuite — which features an octagonal tri-color mosaic tile floor that sweeps majestically up into the six-foot shower — is stylish, yet functional."
The Tara is a design where all its components come together to create an exceptionally livable family home.
"All its bits and pieces add up to make for a functional, stylish home," says Curtis, "we're really pleased with how it turned out."
lewys@mymts.net
Details
Builder: Hilton Homes
Address: 92 Skyline Dr., Prairie Pointe
Style: Two-storey
Model: Tara
Size: 2,069 sq. ft.
Bedrooms: four plus loft
Bathrooms: three
Price: $540,456 (Includes land, impact fee & GST)
Contact: Jaquelyn Lacroix, Quest Residential Real Estate, 204-292-9118