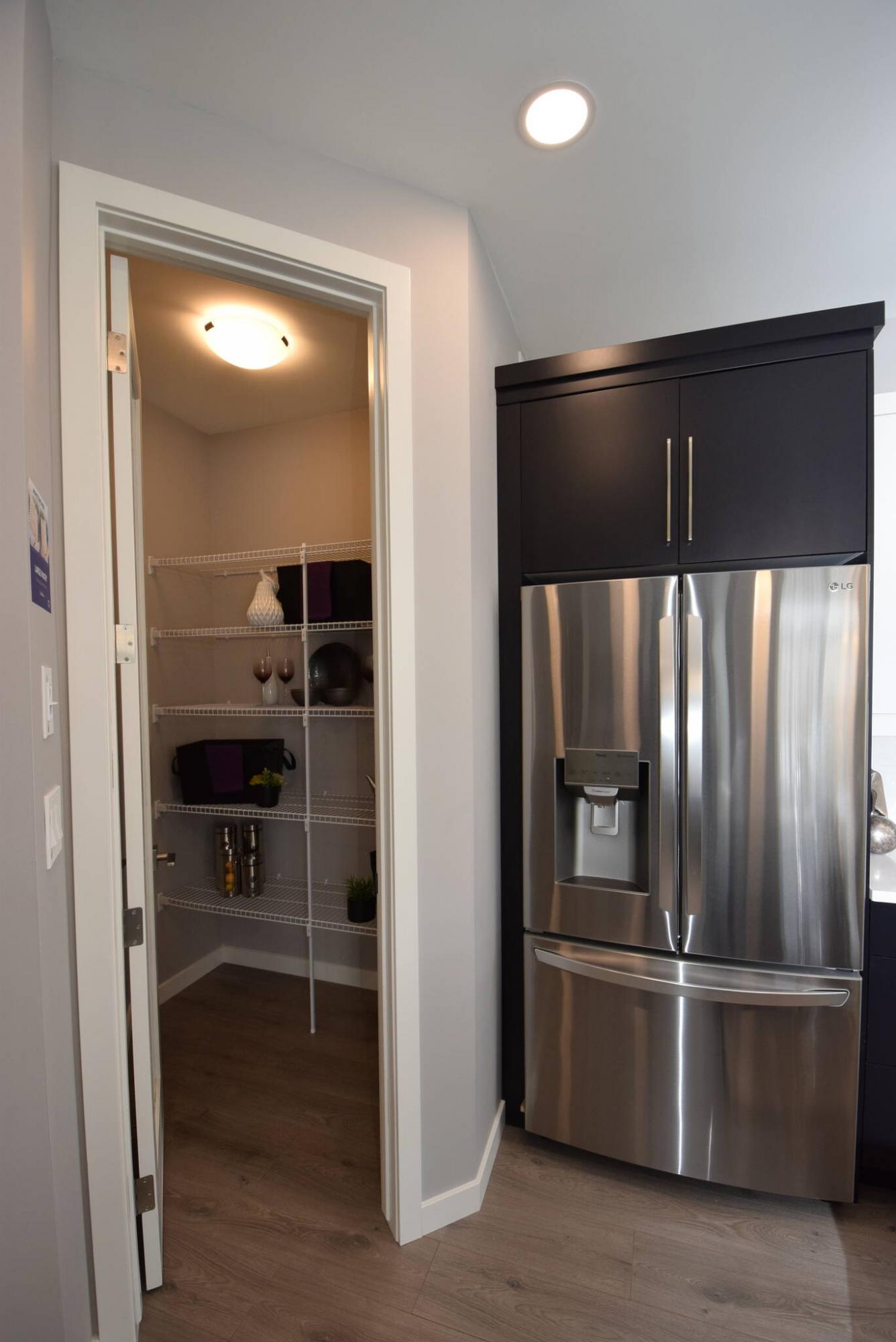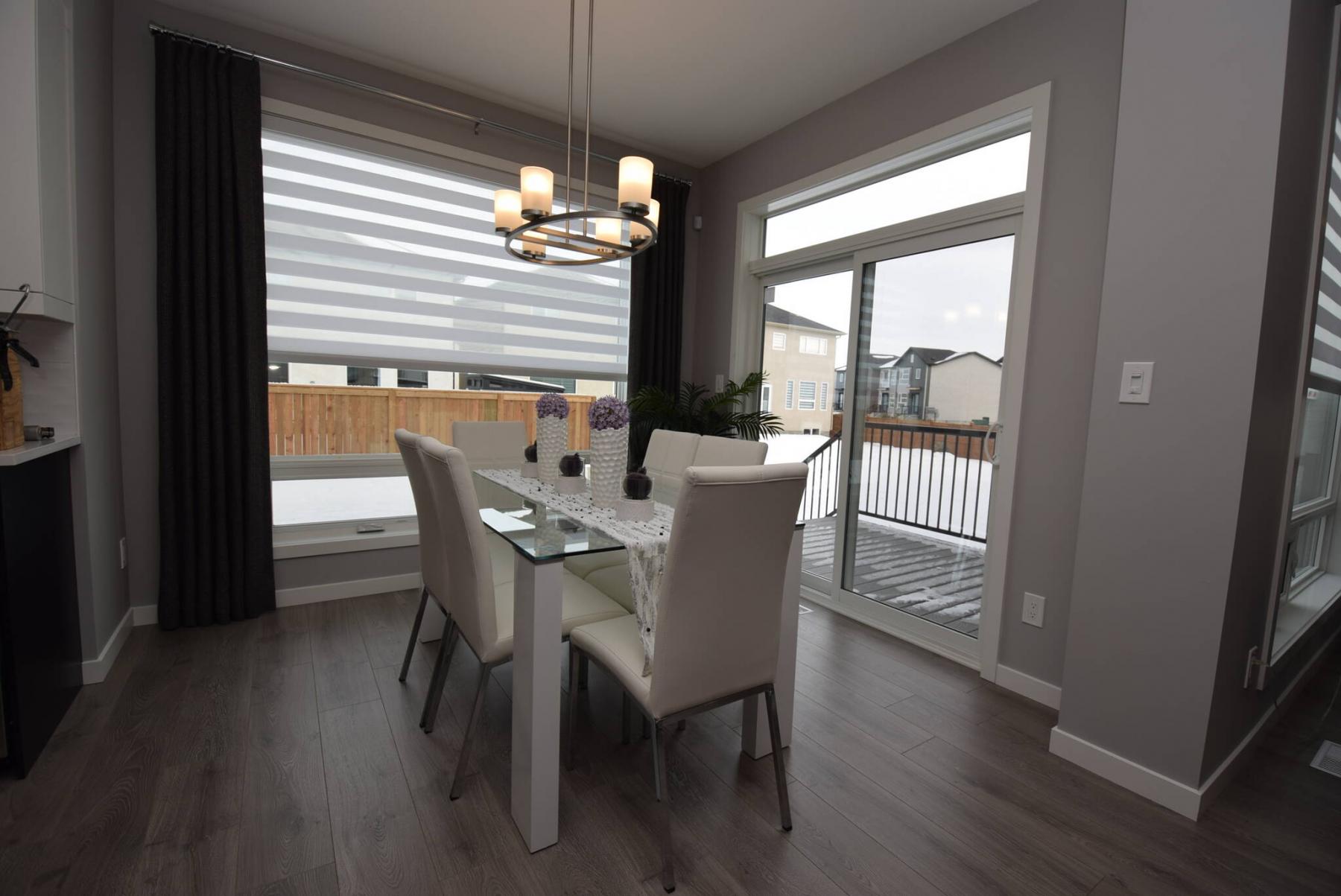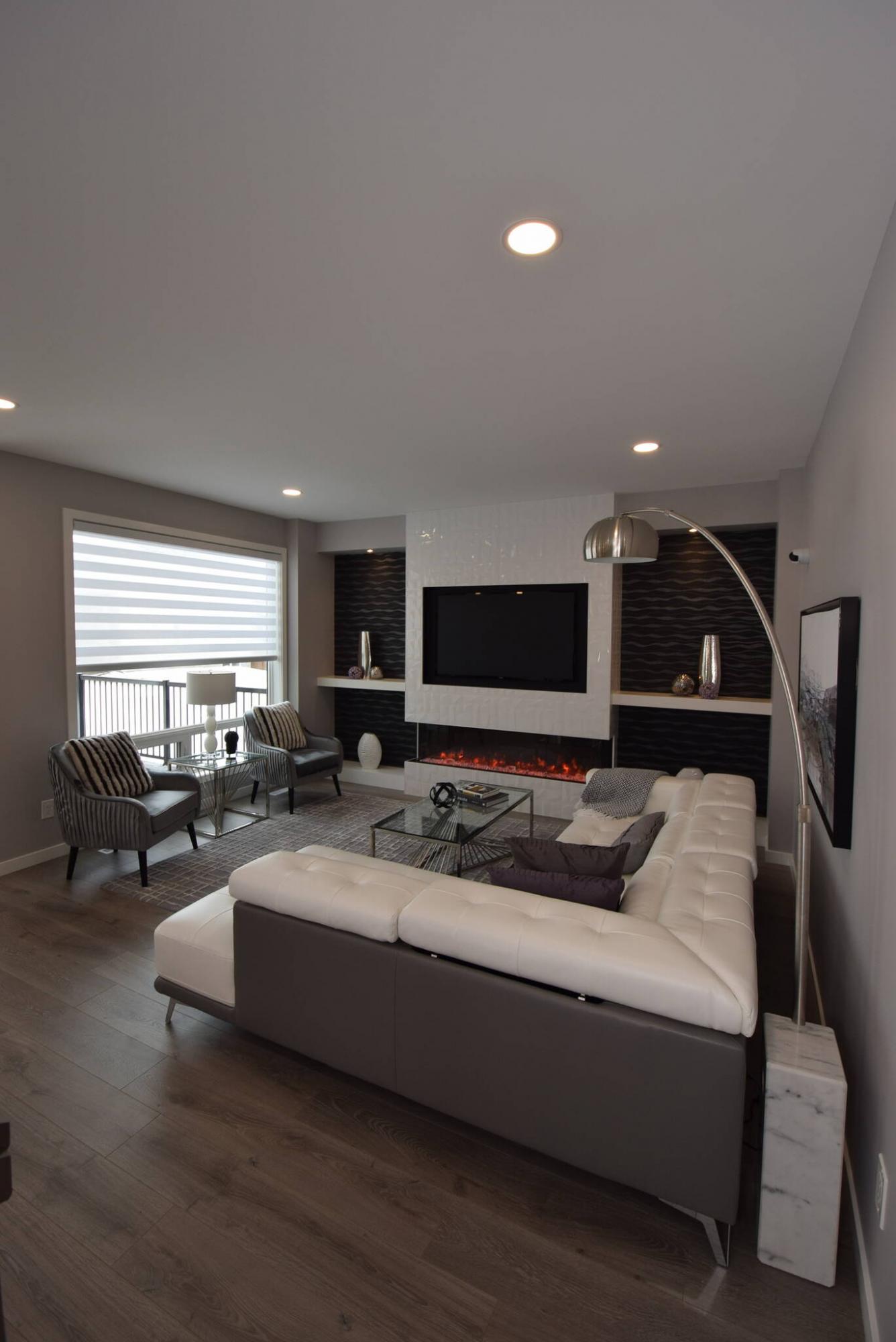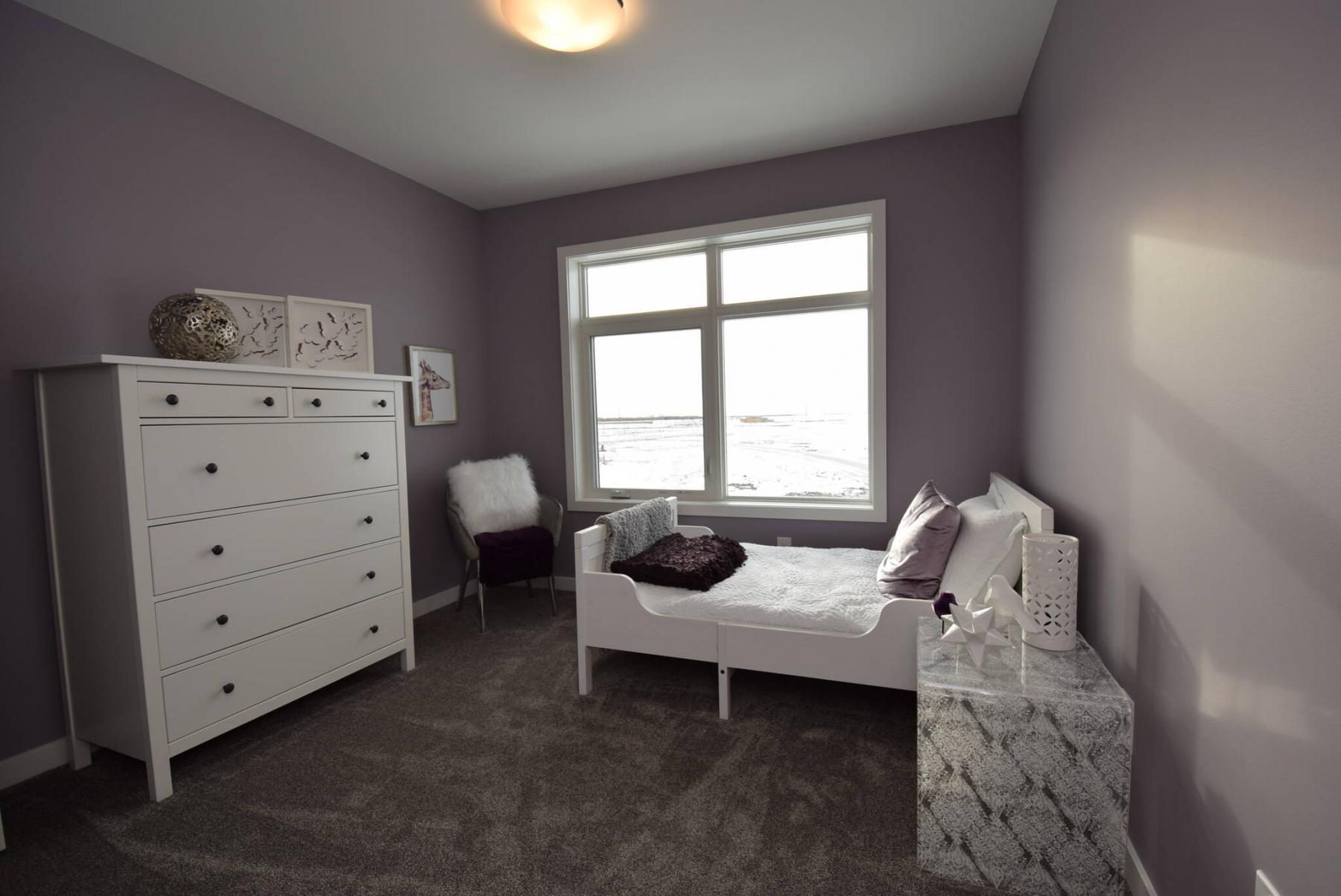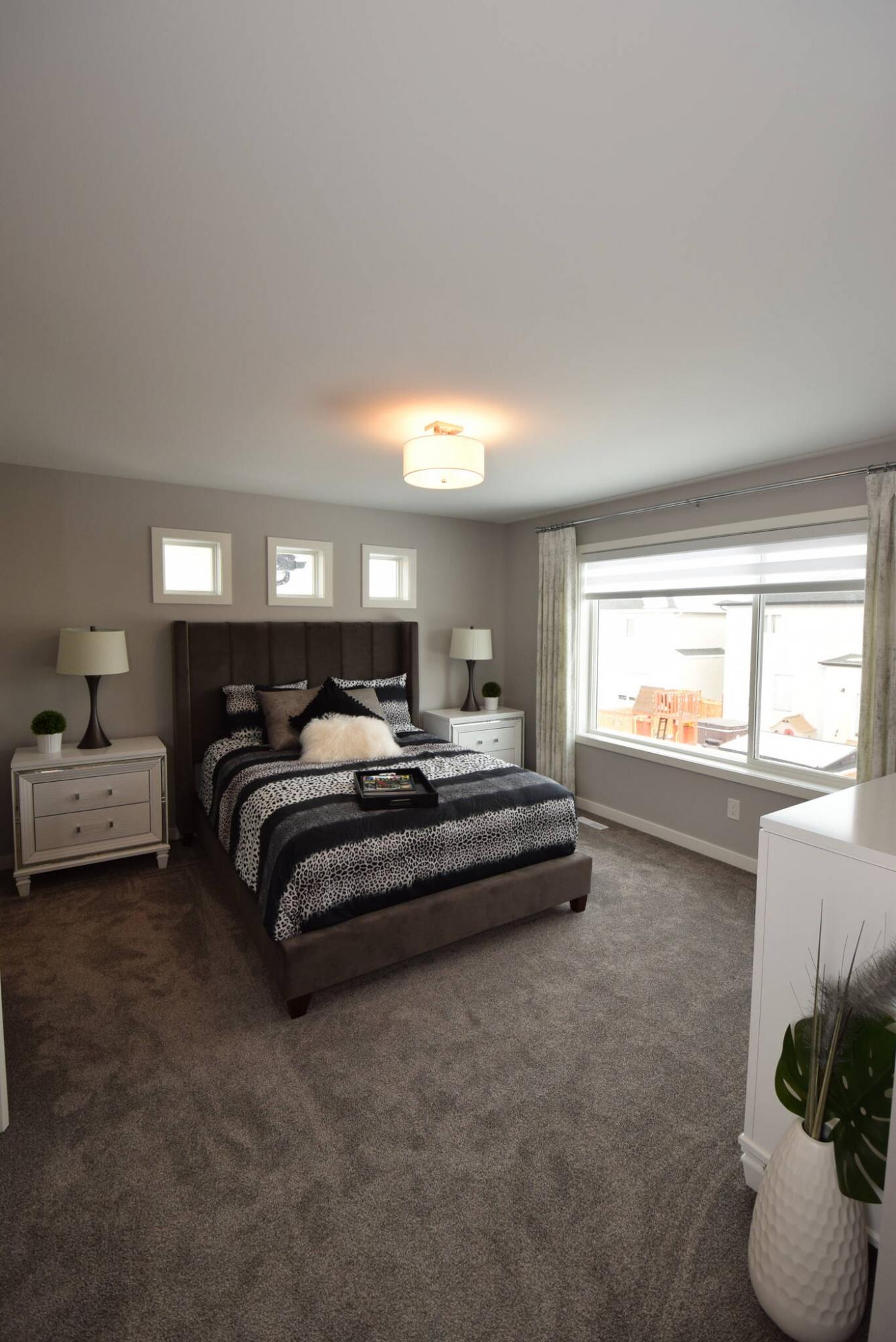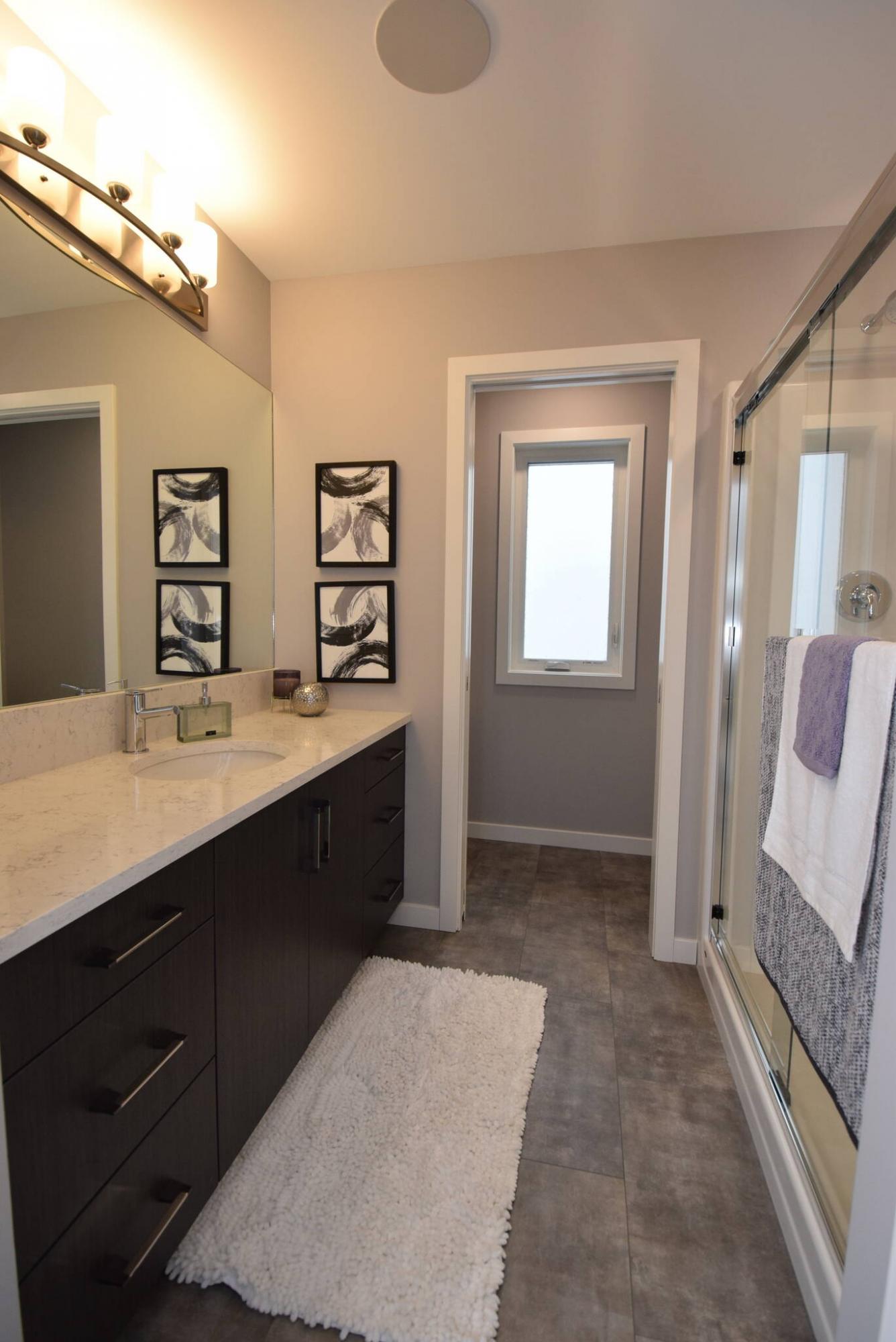 As recently as five years ago, homes with open-concept floor plans were the rage.
With large foyers that opened directly onto the main living area, the open-concept design did an exceptional job of promoting accessibility and light flow.
However, there was one drawback to the design: you could see everything the moment you walked in, including that ugly stack of dirty dishes from the dinner party the night before.
That drawback presented builders with a vexing design challenge. Somehow, they would have to simultaneously find a way to keep the grand foyer while ensuring only a small portion of the main living area was visible.
Randall Homes' design team did just that with the plans of their new show home at 13 Zimmerman Dr. in Charleswood's RidgeWood West, says Jon Wiebe of Realty Executives First Choice.
"The feedback on the home's design has been very positive," he says of the 1,800-sq.-ft., Douglas 36. "When you walk in, you can't see directly into the main living area. Yet, the foyer is still majestic, warm and welcoming with its eight-foot door and 17-foot ceiling."
That high level of style and function doesn't end there, adds Wiebe.
"Right after the foyer, there's a compact little wing to the right," he says. "It holds a lifestyle room and a powder room. The lifestyle room could be used as either an office or bedroom. If it's used as an in-law bedroom, the bathroom can easily be converted into a full bath with a walk-in shower."
Next comes the main living area, which can be accessed via a four-foot-wide entrance that allows natural light to flow into the landing area and foyer yet provides the privacy people desire.
"With its nine-foot ceiling, huge windows, and gorgeous finishes, it perfectly combines style and function. The kitchen/eating area, which is surrounded by glass, is sensational. Light pours in from every direction, there's lots of room to move and the finishes work together wonderfully."
As fetching as the solarium-like kitchen/dining area is, the great room beats it hands-down, says Wiebe.
"The optional entertainment unit is just incredible with its white, textured feature wall with six-foot linear electric fireplace and a huge TV nook with black background that pops on the white feature wall. There's open shelving on either side, and a huge floor-to-ceiling window allows all kinds of natural light to flood in."
A stylish, angled staircase with satin spindles, maple handrails and capping, and warm taupe carpeting then leads upward to the Douglas 36's upper level.
Perhaps the most impressive feature of the home's second floor is its exceptional livability.
Even though the Douglas 36 is a mid-sized design, it lives bigger than its listed 1,800 sq. ft.
"A family has everything they need from three bedrooms to a spacious four-piece bath and big laundry room," he notes. "Both secondary bedrooms are generously-sized and come with huge windows that add light and character. They're also set well away from the primary bedroom."
Placed to the left of the extra-wide stairway, it offers weary parents a private, well-appointed space to find respite at the end of a long, active day.
"The bedroom itself is generous, yet warm and comfy," says Wiebe. "Optional piano windows above the bed are a nice touch, while a huge picture window lets in lots of daylight. The three-piece ensuite features a taupe vinyl tile floor, a huge vanity with quartz countertop and tons of storage and a separate water closet that people have really liked."
He adds that reviews of the home's lower level have also been very positive.
"It's just a fantastic design with its high (eight feet, six inches) foundation walls, a pair of large windows and plenty of space for a rec room, fourth bedroom, bathroom and plenty of storage. Everything is roughed in and ready for drywall."
Wiebe says the Douglas 36 is one dynamic family home.
"While it's an open-plan home, it's still warm and inviting, a quality that comes from separating the foyer from the main living area. It's a very versatile, well-designed home that gives families the flexibility they need to live life exactly how they want to live it."
lewys@mymts.net
Builder: Randall Homes
Address: 13 Zimmerman Dr., RidgeWood West (Charleswood)
Style: two-storey
Model: the Douglas 36
Size: 1,800 sq. ft.
Bedrooms: three plus main-floor lifestyle room
Bathrooms: two-and-a-half
Price: $646,400 (includes lot & GST)
Contact: Jon Wiebe or Cheryl Thurston, Realty Executives First Choice, 204-479-2813