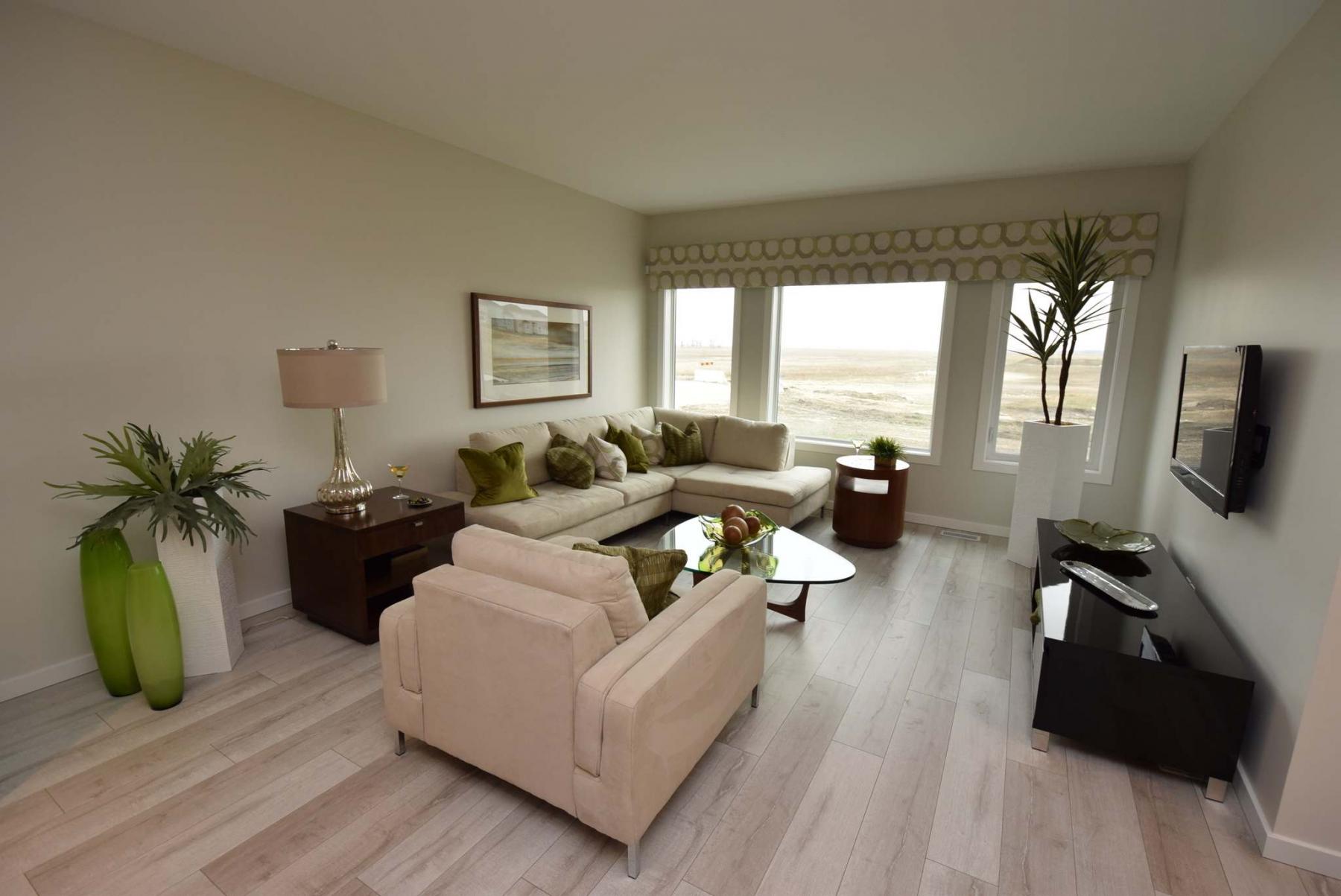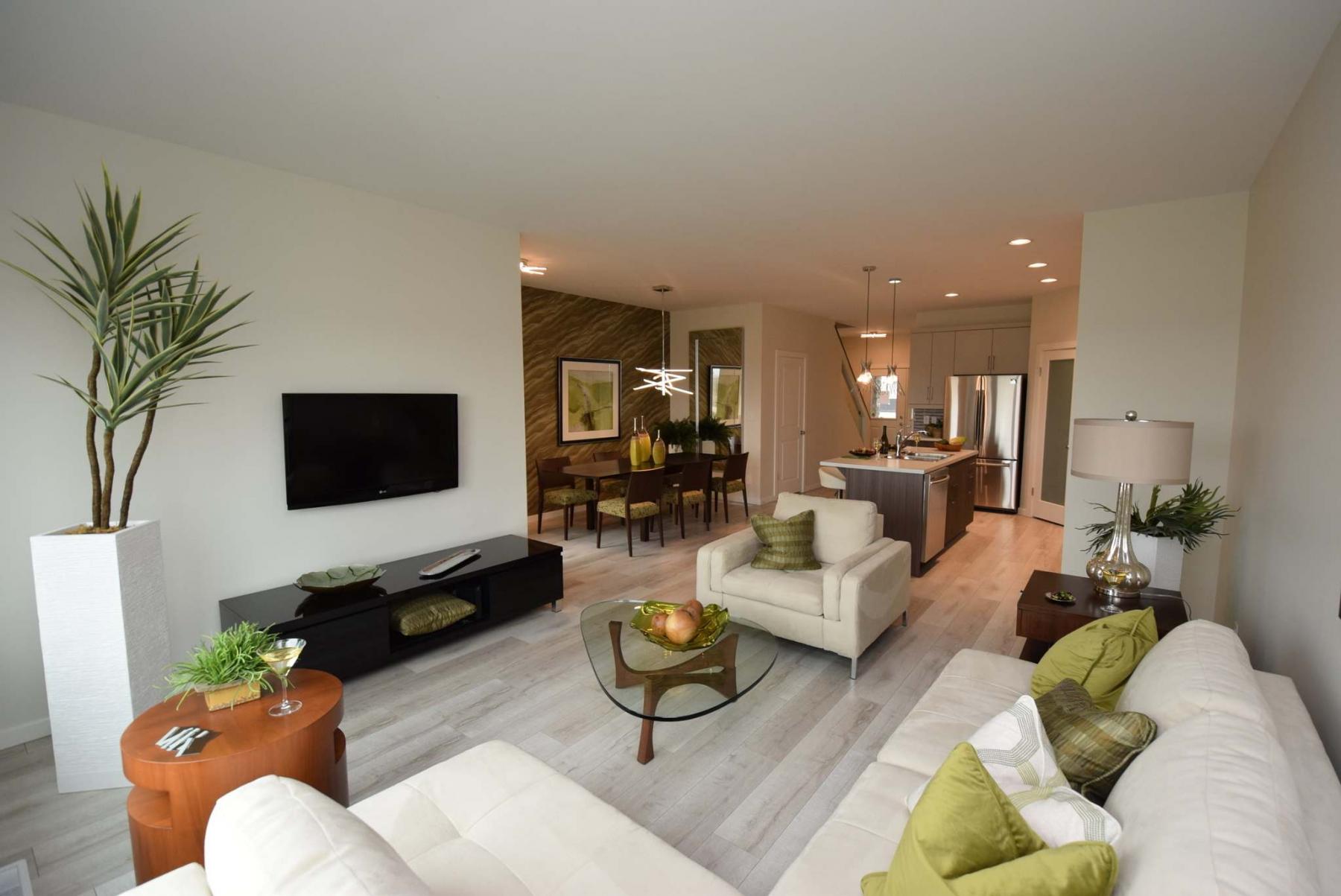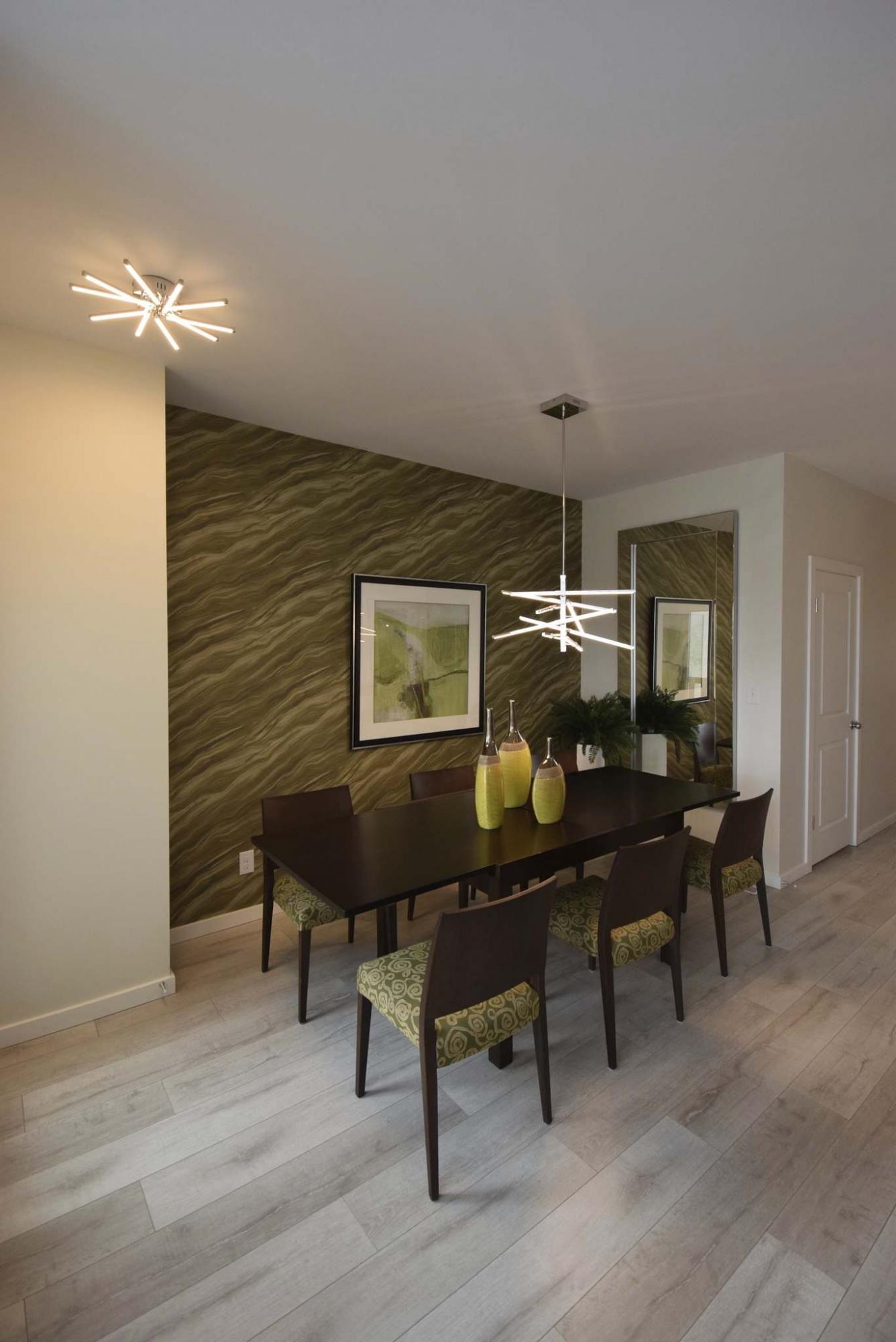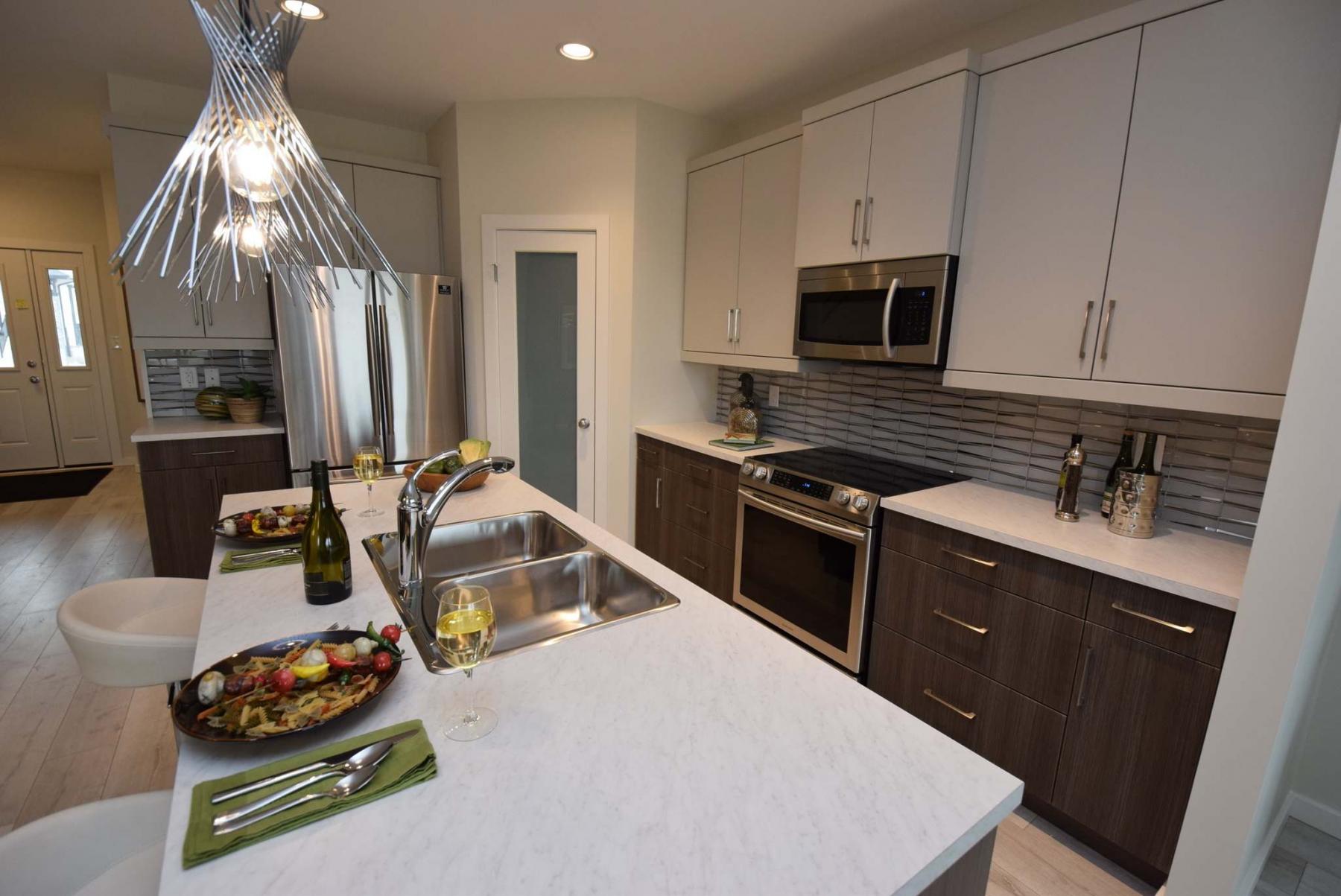 There was a time when homebuyers looked down on attached homes — and for good reason.
With little insulation between dividing walls, sound from the neighbouring home tended to travel. Add a rather spartan and clumsily designed interior to the mix, and you had a dwelling that most people thought of as a last resort.
Thankfully, that was then and this is now.
These days, builders are taking attached homes to an entirely different level with new sound dampening standards, better layouts and rich finishes, says Spencer Curtis of Hilton Homes.
"Today's attached home bear little to no resemblance to the attached homes that were built way back when," he says. "These homes are built way better with lots of soundproofing between common walls, and are all about maximizing livability. Our goal is to provide families with an affordable home that fits in everything they need."
Right from the get-go, it's apparent that the Wilkens is light years removed from its attached predecessors.
Whereas old-style attached homes came with a small foyer (and tiny coat closet), the foyer in 6 Wheatgrass is about seven feet wide with the upper level stairs tucked away neatly to the right. It then angles left to a hallway that contains a double closet, door to a single-attached garage and nifty powder room.
A four-foot wide landing area then leads into a great room that can only be described as an ergonomic marvel.
Looking at its three generous and well-defined spaces, it's hard to believe that the Wilkens checks in at 1,551 square feet.
"While this is a smaller home, we worked hard to design its key living spaces to look and feel as big as a home that's 500 or 600 sq. ft. larger," says Curtis. "We borrowed this great room from another design, and I think it translated really well to this home."
Indeed, nothing was lost in translation.
All three spaces — kitchen, dining area and family room — are very generously-proportioned.
"Families need a kitchen that offers good space and flow, so we made sure there was plenty of space for people to move around the mid-sized island, which seats three," he says, adding that ceiling height in the great room is a full nine feet. "A nice combination of light and dark thermofoil cabinets, along with a corner pantry, offer lots of storage space.
The space across the way — the informal dining area — is just as impressive.
"We pushed back the wall behind to add space and tuck it out of the way," Curtis says. "Because it can hold six to eight guests, there's no need for a formal dining room."
As if to show off a bit more, Hilton's design team then completed the great room with a huge family room.
"I think it's everything a family could want in a family room — it's deep, plus it's wide, and the three windows that fill its rear wall let in all kinds of natural light. And even though the great room is quite bright, the gorgeous medium-brown laminate plank flooring that runs through the entire space gives it a nice, warm feel."
Finally, there's the Wilkens' upper level, which exudes the same ergonomic excellence as its main floor.
"The stairway up is four feet wide and is bordered by a cappuccino railing with a cut-out with tempered glass insert at its beginning to open it up," says Curtis. "Once upstairs, there's no wasted space, with the three bedrooms and main bath surrounding a generously wide hallway."
Thanks to a superb layout — the master suite was tucked away to the left of the stairs, while the two secondary bedrooms were positioned to the right of the centrally located main bath — it is as private and well-appointed area typically found in a much more expensive home.
"It has everything parents are looking for — lots of natural light and plenty of space for a king-sized bed and furniture," he says. "It even has a huge walk-in closet that gives mom and dad lots of room to store their respective wardrobes."
Another 546 sq. ft. of livable space downstairs — there's room for a rec room, flex room, bedroom and bathroom — takes the Wilkens' total livable square footage to a tad under 2,100 square feet.
"This home is really livable, even for a large family," Curtis says. "It's a home that provides tremendous value for families on a budget. We're focused on coming up with the best plans to provide the best, most affordable homes possible. We'll have a new batch of back lane homes coming in the summer for under $350,000 in the same area."
lewys@mymts.net
Details
Builder: Hilton Homes
Address: 6 Wheatgrass Lane, Prairie Pointe
Style: two-storey attached
Model: the Wilkens
Size: 1,551 sq. ft.
Bedrooms: three
Bathrooms: 2.5
Price: $397,000 (Includes lot, impact fee & GST)
Contact: Roland Lacroix, Quest Residential Real Estate, 204-792-9805