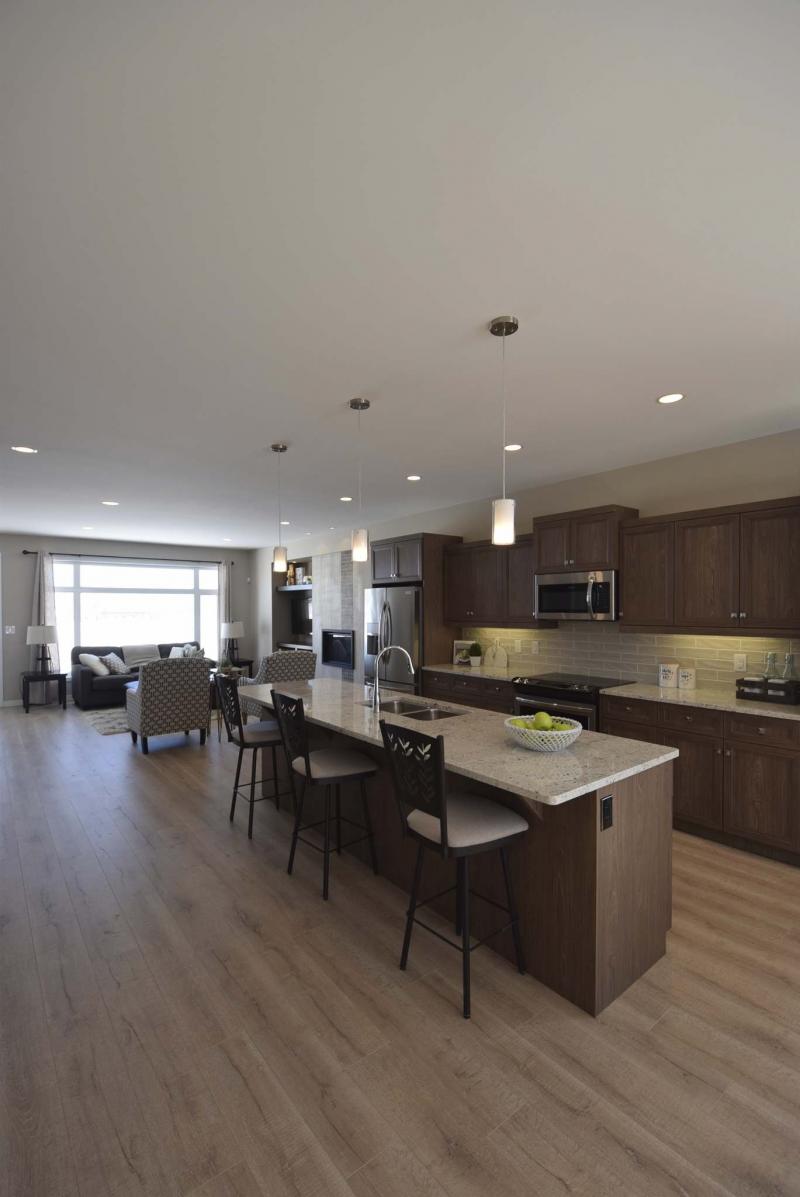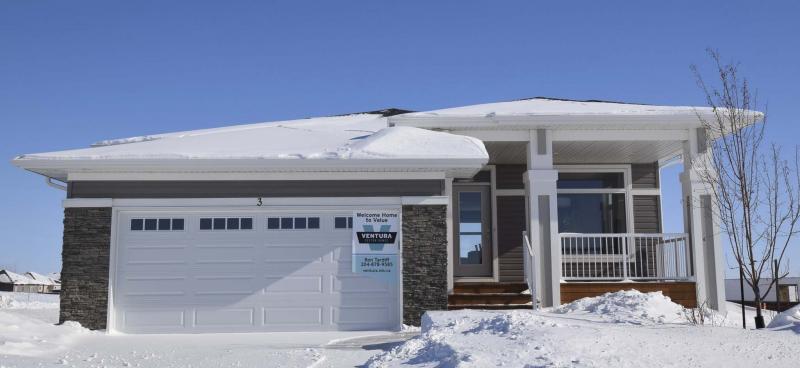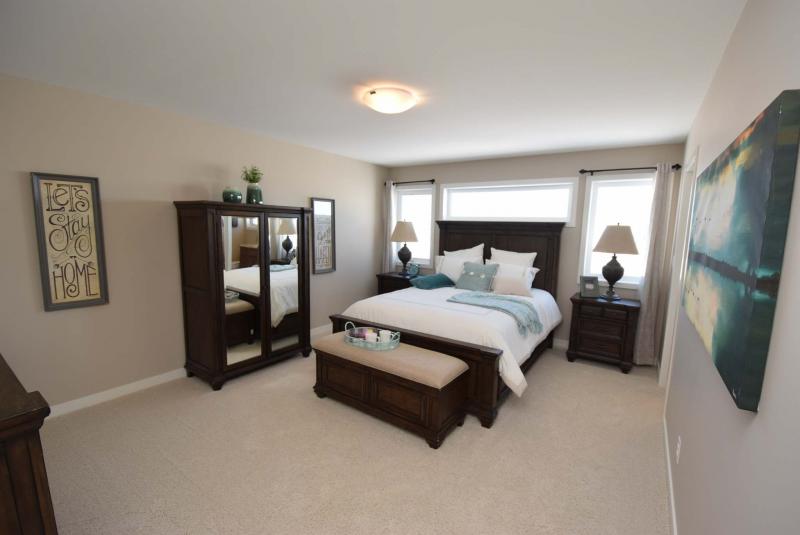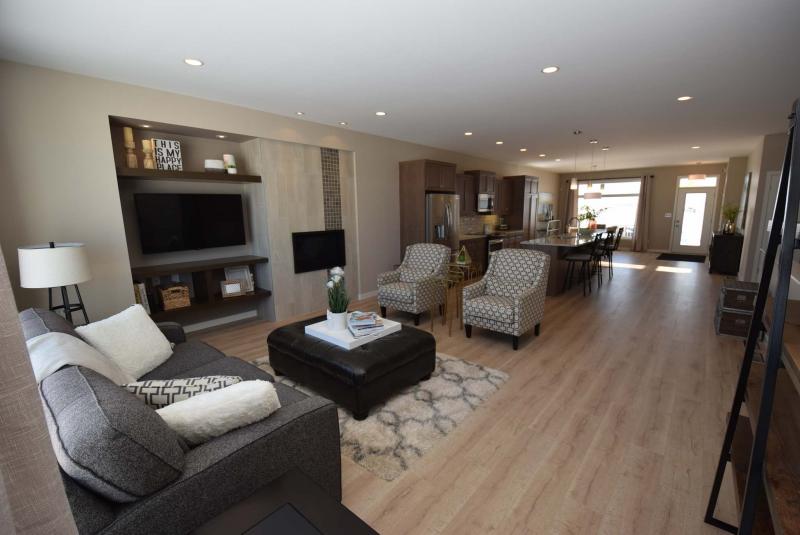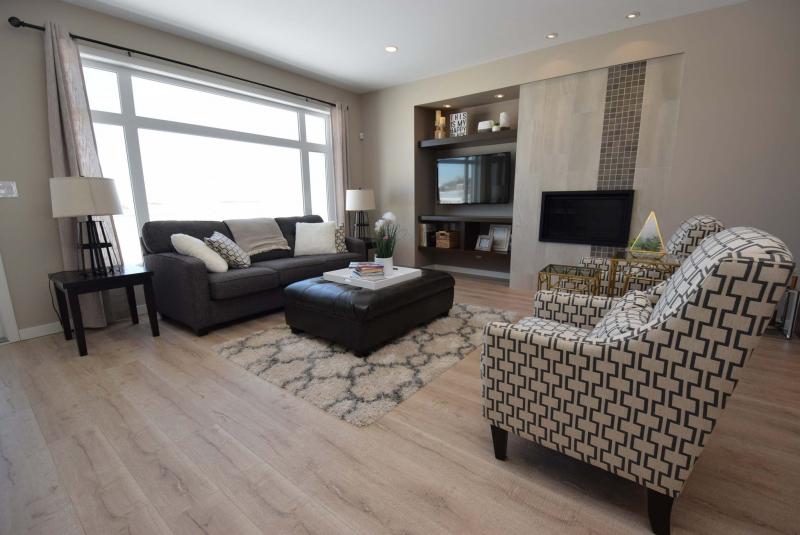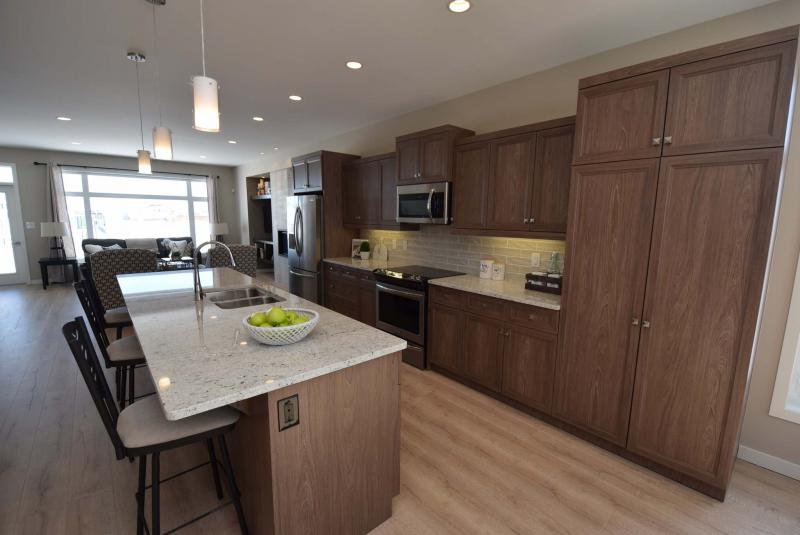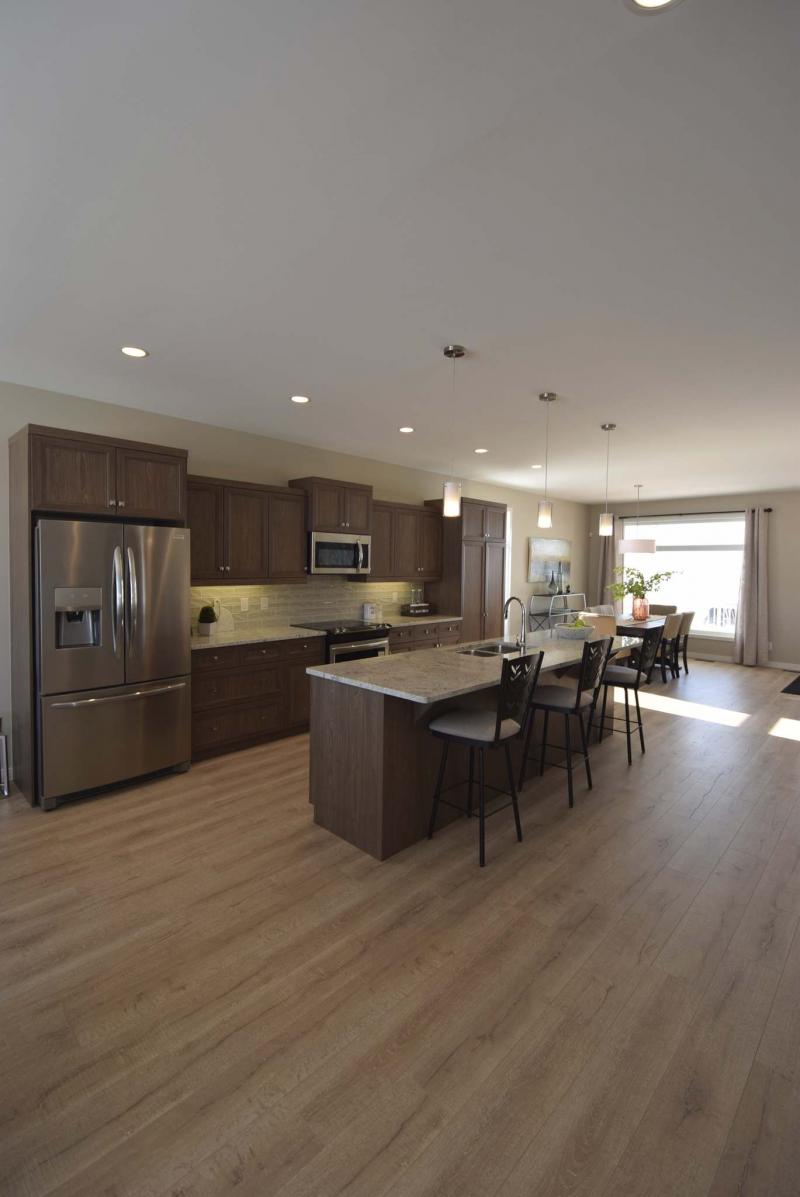 As the old saying goes, beauty is in the eye of the beholder.
This rings especially true in new home designs, where some generate immediate interest, while others... not so much.
Travis Milton of Sutton Group-Kilkenny Real Estate says Ventura Custom Homes' show home at 3 Kendall Cres. in La Salle's Prairie View Lakes has consistently drawn interest with its simple yet striking design.
"Its plan is simple, but it really works," he says of the Ridgedale-18, a 1,755-sq.-ft. bungalow. "It starts at the front of the home with a huge, 17-ft. by 10-ft. front porch, which transitions beautifully into a massive, open-concept main living area."
The sprawling bungalow — situated on a 68-ft. by 150-ft. lot — was essentially divided into two halves by Ventura's design team.
The great room was placed to the right, while the bedroom wing was set neatly off to the left with the mud/laundry room, main bath and secondary bedrooms discreetly separated from the master suite by the lower-level staircase.
That simple design created a highly functional home. The wide-open great room flows beautifully, yet its three spaces — front-oriented dining area, kitchen and family room — are well-defined.
The expandable dining area is framed nicely by the picture window to its rear and large window on the side wall between it and the kitchen. The kitchen is defined by a nine-foot-long island with an eating nook for three. The family room is separated by a gorgeous entertainment unit with a gas fireplace.
"The floor plan is absolutely fantastic. It would work well for a family or empty nesters. Big windows at either end let in all kinds of natural light, while the doors at either end provide access to the covered porch up front and a backyard deck at the rear of the home," Milton says.
A warm selection of finishing materials — birch-style laminate plank flooring, medium-brown Thermofoil cabinets, taupe/grey granite countertops, a taupe tile backsplash and a soothing earth-tone colour palette — offset the great room's natural brightness, making for an exceptionally inviting great room.
Then, there's the well-conceived bedroom wing, which occupies the opposite side of the home.
"You have a huge mud/laundry room, two oversized bedrooms and a four-piece bath on one side of the stairs, with the master suite placed on the other side all by itself," he says.
"The mud/laundry room provides all kinds of function, while the kids have lots of room to spread out, and their own bathroom."
A four-foot-long hallway at the opposite end of the staircase — defined by a capped one-third wall — leads into the master suite.
"It's an oversized space that comes complete with a spacious three-piece ensuite and a big walk-in closet. A large window on the ensuite's side wall and a series of windows around the bed let in lots of natural light, which is a really nice feature," he says.
Milton says the design of the Ridgedale's lower level is as exceptional as its main level.
"It comes with a nine-foot ceiling, oversized windows and approximately 1,300 sq. ft. of livable space that would easily allow for a rec room, two bedrooms and a bathroom. Develop the lower level and you'd have over 3,000 sq. ft. of livable space."
While the show home version of the Ridgedale is loaded with upgrades that result in a selling price of about $510,000, Milton adds it could be acquired for less.
"With standard finishes, we could get a family in for under $450,000. We also have a smaller plan that families might want to take a look at," he says.
That plan is none other than the Wyndham, a three-bedroom bungalow checking in at 1,200 sq. ft.
"Its floor plan is similar to the Ridgedale's, only it's smaller at 1,230 sq. ft.," Milton says.
"We could get a family into it for under $400,000 with standard finishes, on a big lot — lots that don't back onto the park or lake here in Prairie View Lakes are under $100,000. No matter whether you choose the Ridgedale or the Wyndham, you're getting a home that gives you outstanding livability and value."
lewys@mymts.net
The details
Builder: Ventura Custom Homes
Address: 3 Kendall Cres., Prairie View Lakes (La Salle)
Style: Bungalow
Model: The Ridgedale-18
Size: 1,755 sq. ft.
Bedrooms: 3
Bathrooms: 2
Price: $510,000 (Includes lot, upgrades & GST)
Contact: Ron Tardiff, Sutton Group-Kilkenny Real Estate, 204-878-9585 or Travis Milton, Sutton Group-Kilkenny Real Estate, 204-297-6436